This post may contain affiliate links. Full disclosure policy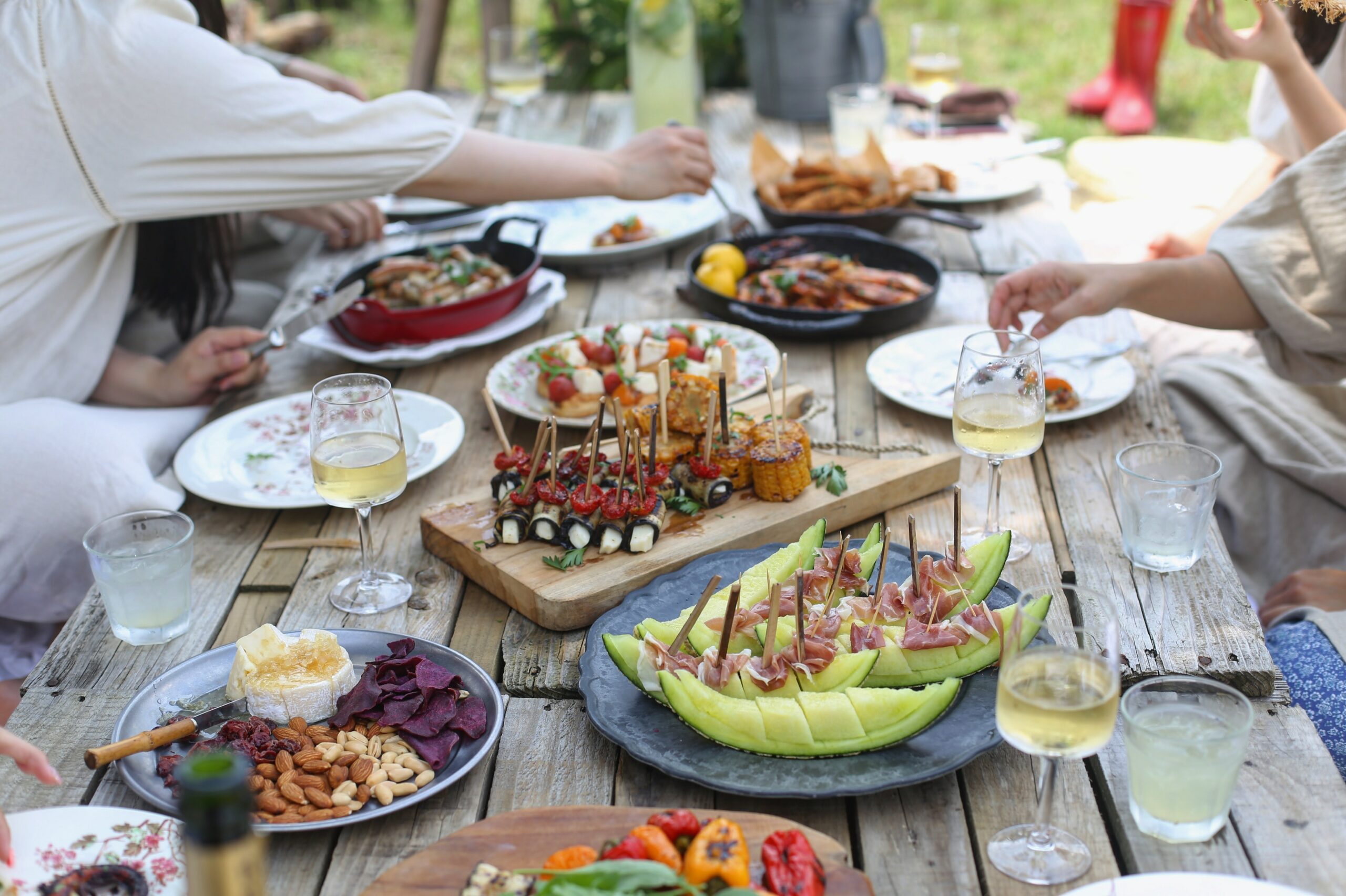 Summertime is the best time to gather with family and friends. This Guide to Easy Summer Entertaining will make your next party easy, breezy, and fun for everyone – even the hostess!
Recipe Guide to Easy Summer Entertaining: Take It Outside
Unless the heat is just unbearable, my top tip for carefree summer entertaining is to take the party outside!
For most people, enjoying a good meal in good company harkens back to family picnics, campouts, and some of the happiest days of childhood. Taking the party to your yard, patio, balcony, or even a nearby park makes even the simplest gathering feel special.
If you've got space for it, set up a few outdoor games such as croquet, lawn darts, or corn hole. Outdoor activities help bring out the kid in everyone and are great ice breakers. (Don't have any games on hand? Check out my post on how to make a DIY Corn Hole game.)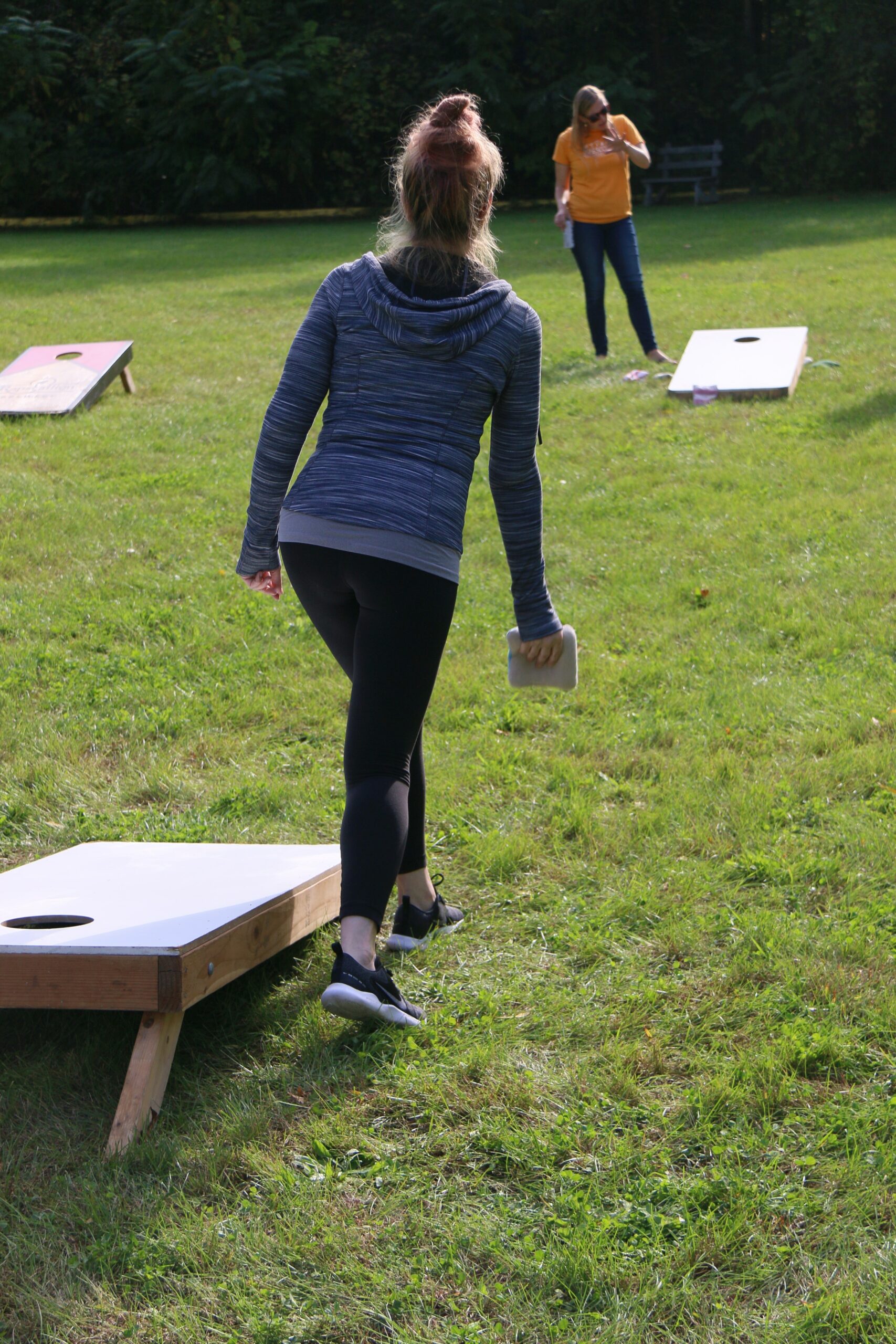 Recipe Guide to Easy Summer Entertaining: Keep It Simple
My next tip for carefree summer entertaining is something that applies all year round; keep it simple.
The best way to ensure that your guests feel welcomed and relaxed is to make sure that you're relaxed too. A stressed-out hostess is just going to make everybody else feel stressed too. Avoiding that means not biting off more than you can chew when it comes to preparation, decoration, and especially the menu.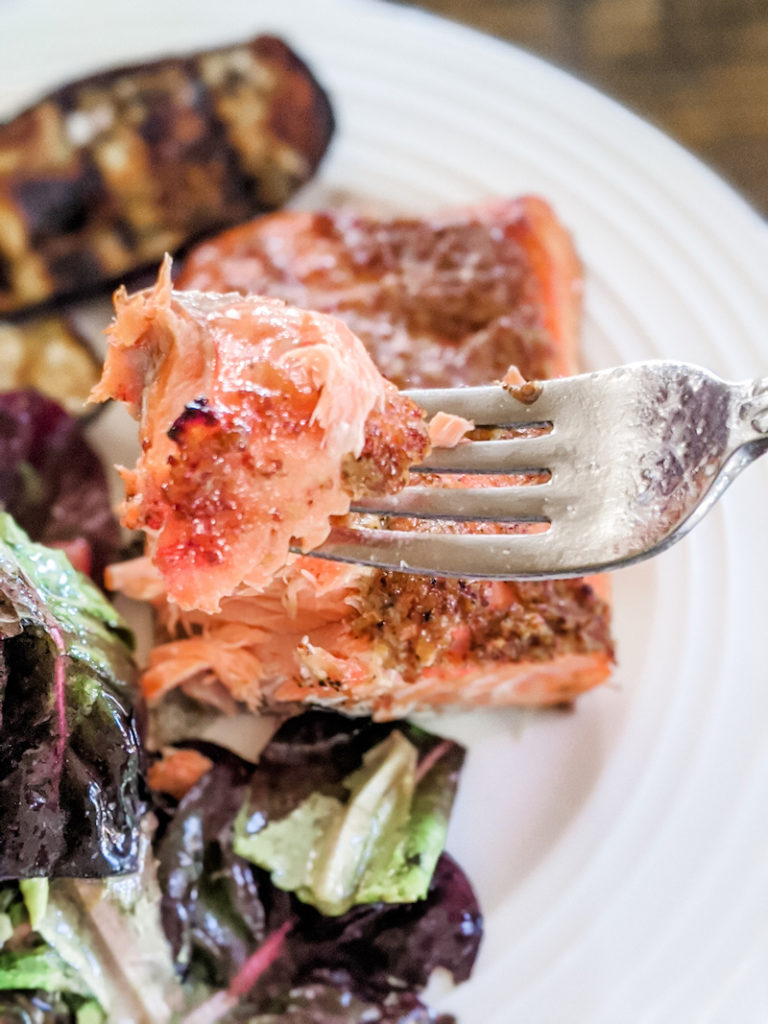 Cooking is a pleasure for me. Often, I like to challenge myself by tackling new and sometimes complicated recipes. However, when you're entertaining, it's wiser to stick with tried-and-true dishes. And while there's nothing wrong with adding a complex, showstopping recipe to the menu – choose one, not five.
Remember that some of the simplest recipes can look as impressive and taste just as delicious as dishes you'd spend all day preparing. Many of my favorite summer recipes, including Cedar Plank Salmon or my Easy Parm Bread Appetizer, are some of the easiest dishes in my repertoire.
Recipe Guide to Easy Summer Entertaining: Keep It Cool
Though I usually do offer a cooked main course, during the summer I almost always serve an entrée that's prepared on the grill, such as my Asian Chicken Skewers. Keeping yourself and your kitchen cool definitely helps keep summer entertaining carefree.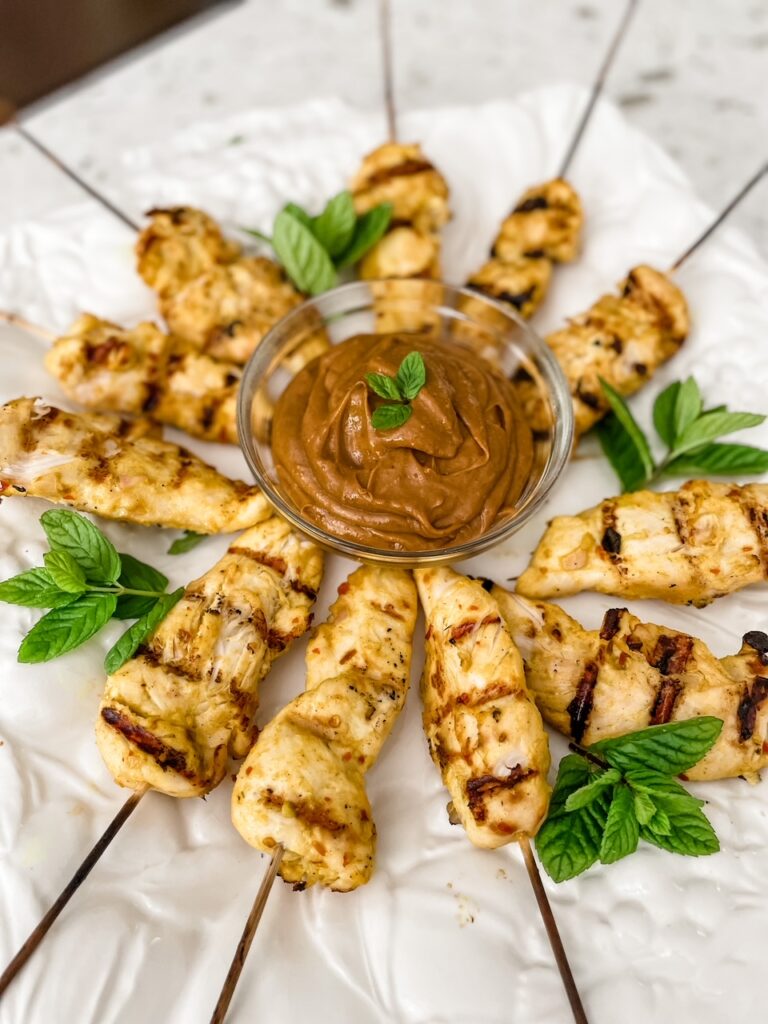 But apart from an entrée that's grilled outdoors, the rest of my summer menus are served cold.
One of my favorite ways to kick off a company meal is with a chilled soup, such as my Cold Cucumber Soup or Last Minute Garden Gazpacho.
As for the rest, I rely on lots of light and refreshing salads and sides. The best dishes for summer gatherings, and carefree summer entertaining, are those you can make ahead of time.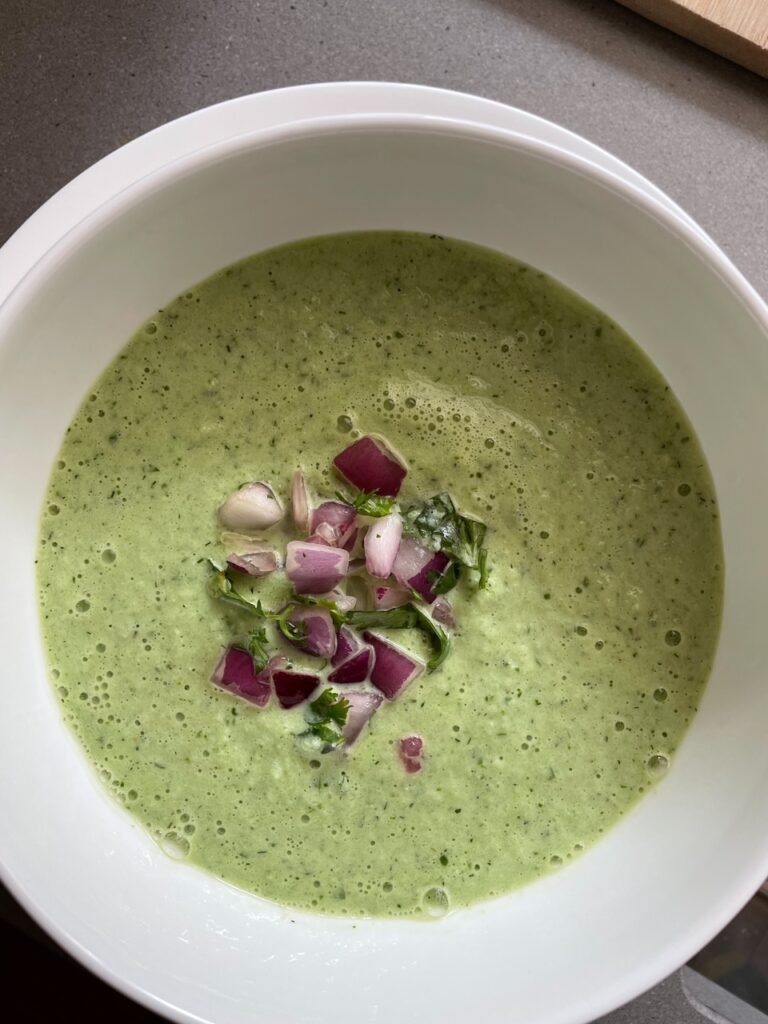 Recipe Guide to Easy Summer Entertaining: Make It Ahead
Last-minute rushing and running around is the enemy of carefree entertaining. Plan your menus in advance and use as many make-ahead recipes as possible.
A few of my favorite summer side dishes can be made almost entirely ahead of time. When it's time to eat, all you'll have to do is pull them out of the refrigerator and put them on the table. Easy.
Cucumber and Corn Salad with Easy Avocado Dressing is a great make-ahead dish. It also travels well if you're going to a picnic or potluck. And my Watermelon, Feta, Arugula, Lime, and Coconut Salad is pretty much the most perfect summer salad there is – juicy, sweet, tart, and so refreshing!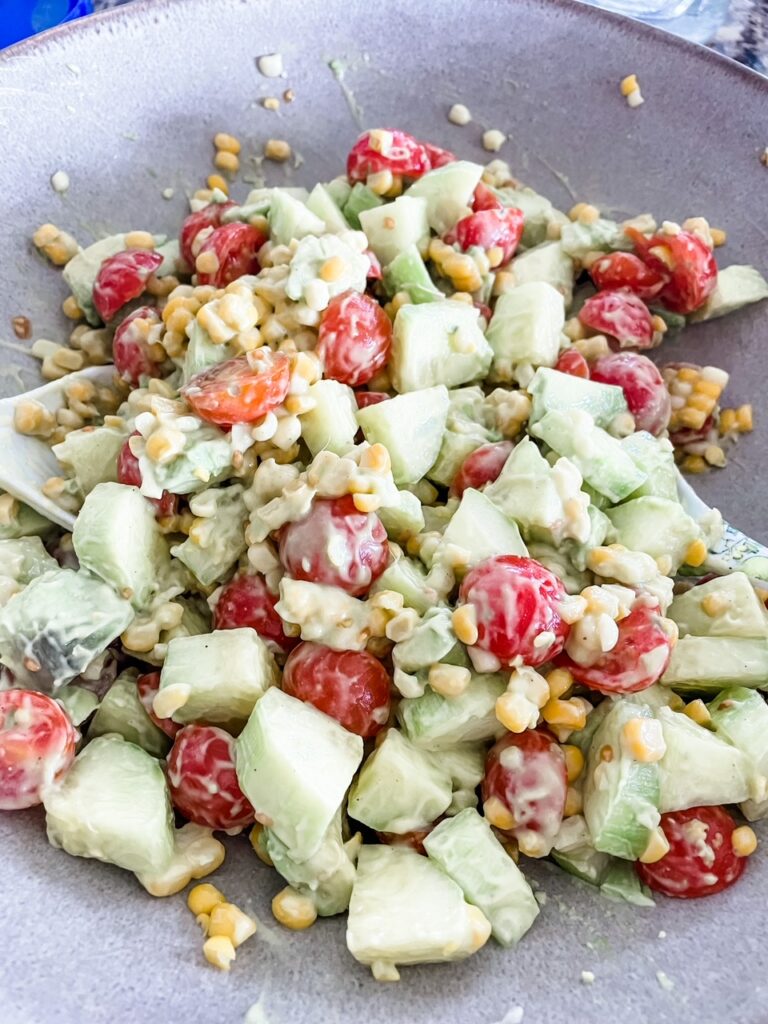 Recipe Guide to Easy Summer Entertaining: Make A List
Even if you're making most of your dishes ahead, you'll probably have a few last-minute tasks and to-dos to tackle before your guests arrive or the meal is served.
Making a list of any last-minute preparations or reminders will help lower your stress level and ensure that nothing slips through the cracks. There's nothing more annoying than realizing that you left the rolls on the counter when you go to clean up the kitchen after your guests have departed!
Recipe Guide to Easy Summer Entertaining: Celebrate the Season
Summer is the season for fresh, colorful, sun-ripened deliciousness. So be sure to take advantage of all that garden fresh goodness while you can. You'll never go wrong with a meal that's centered around peak seasonal vegetables and fruits.
My Israeli Couscous Salad with Zucchini and Tomato or Summer Panzella Salad taste terrific and take advantage of summer's bounty. I bet I've made my Strawberry Salad with Chevre six or seven times this summer. It's so pretty to look at and the light, refreshing flavors provide a wonderful balance to grilled meat, poultry, or fish.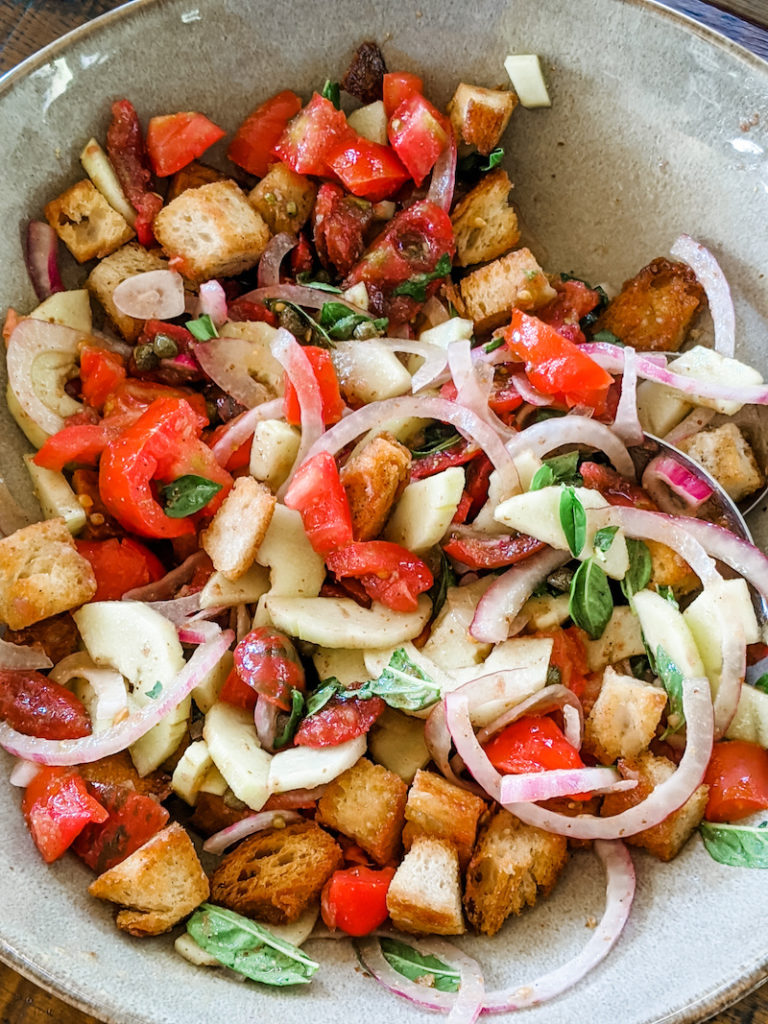 Looking for a show-stopping dessert? Then look no farther than my Choose Your Fruit Shortcake Board. Or, if it's simply too hot to bake, pull together a colorful dessert board with a selection of cheese, nuts, and peak-of-the-season fruit. Gorgeous!
Here's to summer, my friends! And here's to carefree summer entertaining!