I hope you enjoy these quilt patterns, posted as my gift to you. Please note that these patterns, instructions, and illustrations are made available as free downloads only for your personal use. You are welcome to use them for your own quilts but you may not make copies to share with others or publish them in any form, including print and electronic. Here are some of the most recent quilt patterns. Sign up below to download any of them (or all of them)!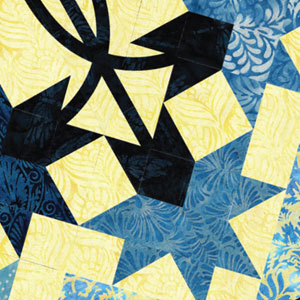 Charleston Lily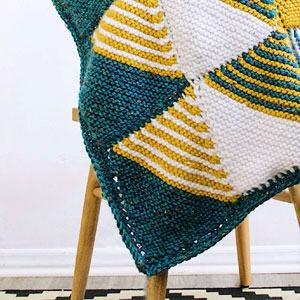 Celia Fairchild Baby Blanket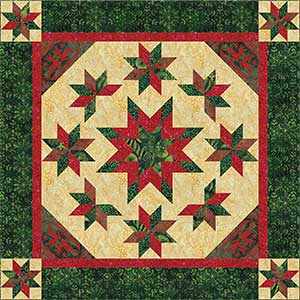 Christmas Everlasting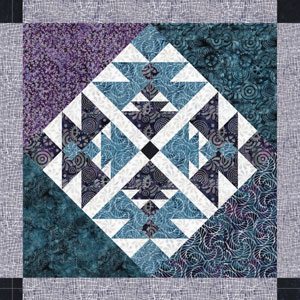 Dove in the Window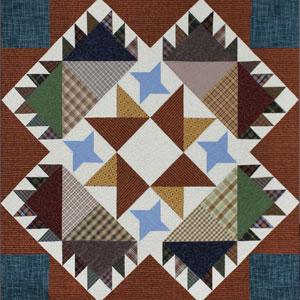 New Beginnings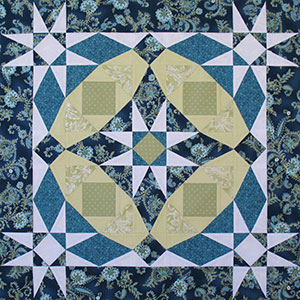 Stormy Stars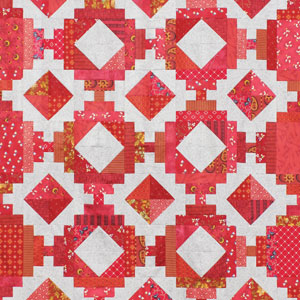 Town Square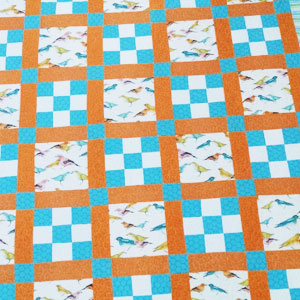 Lucy's Legacy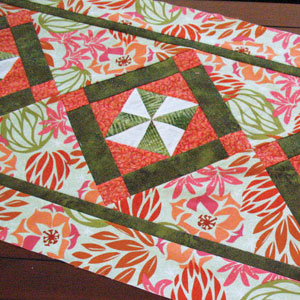 Simple Steps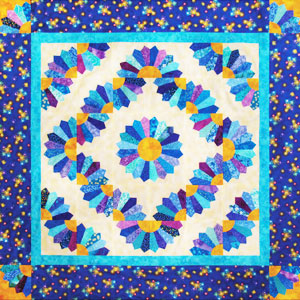 Give and Take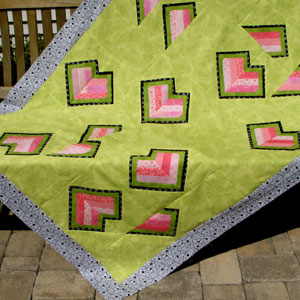 Broken Hearts Mending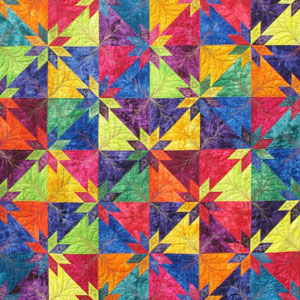 Star Crossed Love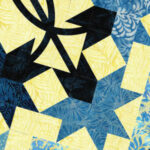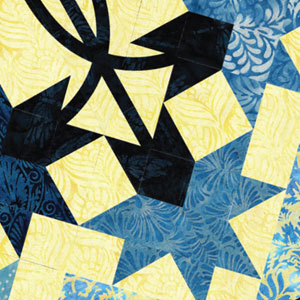 When Deb Tucker and Marie Bostwick were thinking about creating a quilt pattern to mark the release of Marie's novel, The Restoration of Celia Fairchild, one quilt block came quickly to mind. The lovely Carolina Lily is the perfect block to celebrate a novel set in charming Charleston, South Carolina. The fresh and pretty palette of blues and yellows are inspired by fresh and pretty colors in the book cover (with an additional colorway available) and the intriguing, modern twist on this classic quilt block are a reflection of the twists and turns in this story of friendship, hope, and restoration. Download the pattern.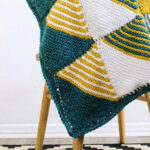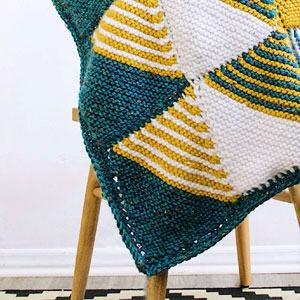 Marie Bostwick paired up with a new fiber-loving friend for the creation of this darling knitted baby blanket, talented crochet and knitting designer and JoAnn's Ambassador, Rohn Strong (Be sure to visit Rohn's website, www.rohnstrong.com). Inspired by the cover of The Restoration of Celia Fairchild and the color blocked baby blanket Celia's knits in the story, this modern baby blanket will look great in any nursery! Made with super bulky yarn, it knits up really quickly. And Lion Brand Yarn is offering a kit, so you can recreate the Celia Fairchild Knitted Baby Blanket in the original colors! Download the pattern.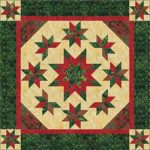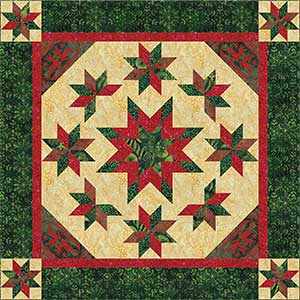 Marie's novel THE SECOND SISTER, was adapted as a Hallmark Hall of Fame holiday movie for the 2018 holiday season. Star studded, the cast included many recognizable actors. As with all things Hollywood, the name of the movie was changed to "Christmas Everlasting," hence the title for the quilt. The storyline embraces love, friends and the family Lucy never knew she had, and the Christmas her sister always wanted her to celebrate. Download the pattern.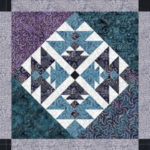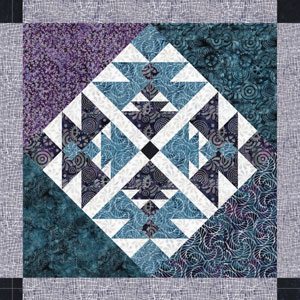 Deb Tucker and Marie Bostwick think that our new Doves of Hope patterned, using Island Batik fabrics and inspired by Marie's novel novel, HOPE ON THE INSIDE, is one of our best yet! This beautiful block is easier to make that it looks and weaves in perfectly with this story of hope, redemption, and fresh starts for Hope Carpenter and the inmates teaches to quilt inside a women's prison. Download the pattern.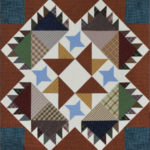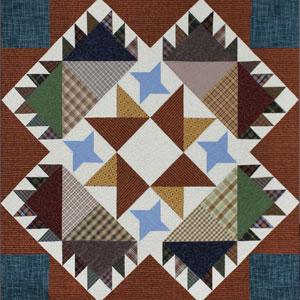 Continuing the wonderful tradition of collaboration between Deb Tucker and Marie Bostwick, we're pleased to share with you our newest pattern, New Beginnings. In her novel, JUST IN TIME, Marie tells the story of Grace Saunders, a woman who vowed to take her beloved husband for better or worse. Now she's coming to terms with difficult choices as she crafts a memory quilt from scraps of their life together—a life torn to shreds by an accident that has left him in a coma. Download the pattern.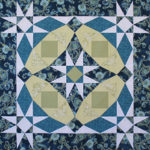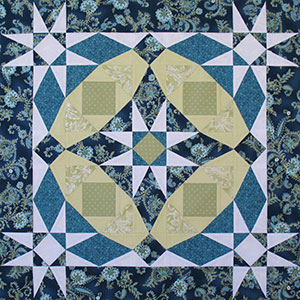 The Emerald City on the Sound is where the lives of the three Promise Girls get off to a stormy start. As secrets and truths are revealed, the turbulence of their lives calms, giving way to smooth sailing. Make your own version of Stormy Stars to go with the book, The Promise Girls, by choosing three similar light greens, two dark blues, and a white. We can't wait to see how your Stormy Stars quilt comes to life. Download the pattern.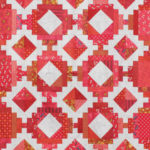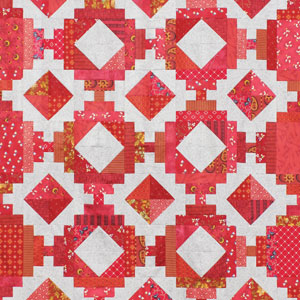 Changes are coming in Mary Dell Templeton's life, including a new rookie co-host for her quilting show. She designed the "Town Square Quilt" for her new partner Holly, based on the Courthouse Square block, taking a fresh twist on a time-honored block and proving that traditional patchwork never goes out of style. Inspired by the characters and events in Marie's novel, FROM HERE TO HOME. Download the pattern.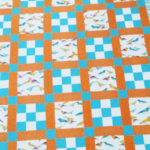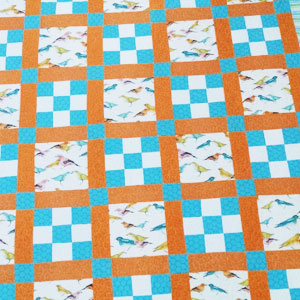 "Lucy's Legacy Lap Quilt" is a perfect quilt for a beginner or weekend project for the more experienced sewist. "Lucy's Legacy" can be made with a traditional binding or optional prairie points that add to the challenge and ramp up the fun factor! "Lucy's Legacy" was inspired by characters and events in Marie's novel, THE SECOND SISTER. Download the pattern.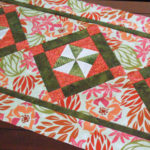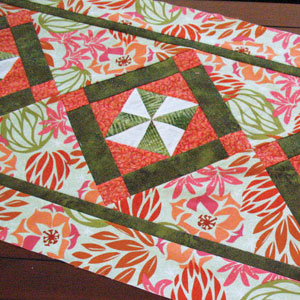 "Simple Steps Runner," a companion pattern for Marie Bostwick's APART AT THE SEAMS, is now available for download. The quilt was designed by Deb Tucker, founder of Studio 180 Designs, Ltd. Download the pattern.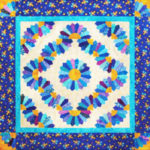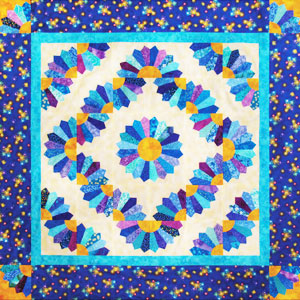 "Give and Take" is what we've named the baby quilt that Mary Dell and her sister, Lydia Dale, made together. It was their first collaboration and it was a big success! And speaking of collaborations, my friend, Deb Tucker, and I collaborated on this little beauty. And by "collaboration" I mean that I talked about the quilt and Deb did the actual work. And I think you'll agree that she did her work well! Download the pattern.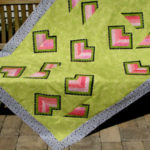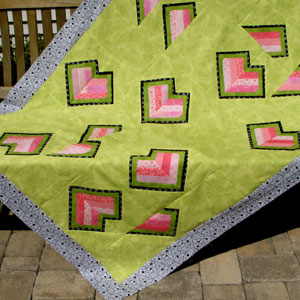 Many thanks to Chris Boersma Smith, designer of the "Broken Hearts Mending" quilt. Chris is a talented quilter, author, designer, teacher and leader of spiritually centered quilting retreats. Download the pattern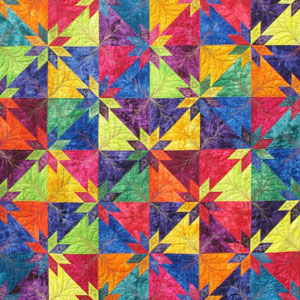 Thanks also to Deb Tucker, designer of the "Star Crossed Love" table runner, "Lavender" tea cozy and coasters, and the "Hide and Seek" baby quilt. In addition to these free patterns, Deb has designed full-sized companion patterns for several of my books, which can be purchased on her website, www.studio180design.net. Download the pattern
ALL QUILT PATTERNS
Charleston Lily Table Runner Pattern from THE RESTORATION OF CELIA FAIRCHILD
Celia Fairchild Knitted Baby Blanket from THE RESTORATION OF CELIA FAIRCHILD
Christmas Everlasting Quilt Pattern from THE SECOND SISTER
Dove in the Window Bed Runner from HOPE ON THE INSIDE
New Beginnings Quilt from JUST IN TIME
Stormy Stars Quilt from THE PROMISE GIRLS
Town Square Quilt from FROM HERE TO HOME
Lucy's Lap Quilt from THE SECOND SISTER
Simple Steps Runner from APART AT THE SEAMS
Give and Take Quilt Pattern from BETWEEN HEAVEN AND TEXAS
Broken Hearts Mending Quilt Pattern from A SINGLE THREAD
Star Crossed Love Table Runner from A THREAD SO THIN
Lavender Tea Cozy from THREADING THE NEEDLE
Hide and Seek Baby Quilt from TIES THAT BIND
Christmas Recipes from SNOW ANGELS and COMFORT AND JOY
** If you're looking for the full-sized, companion patterns for Marie's books (Deep In The Heart, Garden Dance, Providence, Star-Crossed Love), those are available for purchase at Deb Tucker's web site, www.studio180design.net.