This post may contain affiliate links. Full disclosure policy
When peach season rolls around, firing up the grill is a fantastic way to serve summer's sweetest, juiciest, most delectable fruit. Read on for ideas on what to do with grilled peaches!
Easy to Love and So Versatile
I never met a fruit I didn't love but fresh peaches are my hands down favorite!
The best way to enjoy a fresh, perfectly ripe peach is to simply take a bite, letting the sweet, peachy goodness fill your mouth and bring joy to your soul. And the best place to a enjoy a fresh peach is while leaning over the sink with the juice run down your arm.
Heaven!
My second favorite way to enjoy peaches is to grill them. Grilling brings out the natural sweetness and flavor of peaches. When I served grilled peaches to our dinner guests last weekend one of my guests, who is an excellent cook, said she'd never considered the possibility of grilling peaches.
I suspect a lot of people could say the same thing. That's a shame because grilled peaches are a terrific addition to all kinds of dishes. Plus, they're incredibly easy to make!
How to Make Grilled Peaches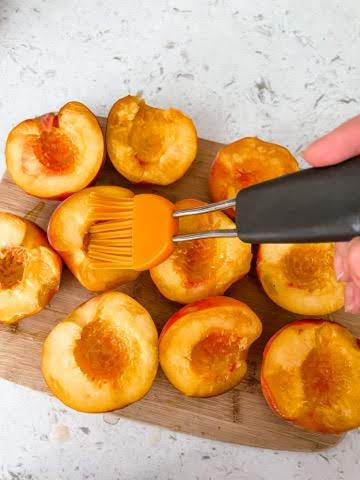 The best peaches for grilling are ripe enough so the flesh gives just slightly if you press it with your finger, leaving a shallow indentation. You can even use peaches that are a little underripe because, as I said, grilling will enhance their natural sweetness. If your peaches are rock hard, leave them on the counter to ripen for a day or two before grilling.
Next, rinse your whole peaches under cold water and pat dry.
To prepare your peaches for grilling, use a sharp knife to cut around the circumference of the peach, then twist to two halves apart and remove the stone. However, if the peaches are a little underripe you'll be better off simply cutting big slices of peach away from the stone.
Preheat the grill and brush the peaches lightly with oil to keep them from sticking. Leave the skin on the peaches. They'll blister slightly during grilling and slip right off after cooking.
Place the peach halves or slices cut side down on the preheated grill for 2 to 4 minutes, until the flesh begins to soften and pierce easily with a fork. Then flip them over and cook for an additional 2 to 4 minutes, then remove from the grill.
That's all there is to it!
Sweet and juicy grilled peaches can be served so many ways! Honestly, the options are almost limitless. But these are a few of my favorites.
What to Do with Grilled Peaches? How About a Sweet and Spicy Starter?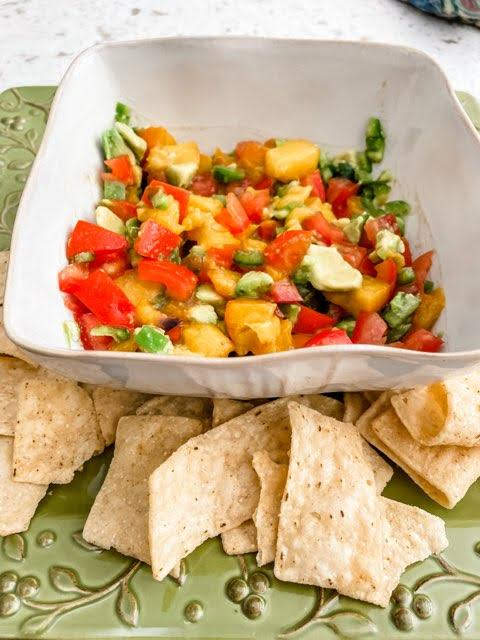 Chop up some tomatoes, jalapeno pepper, green or red onion bits, cilantro, and grilled peach, then add spices and a squeeze of lime to make a beautiful bowl of homemade salsa or pico de gallo.
Served with tortilla chips, it's an appetizer or snack the whole family will love!
What to Do with Grilled Peaches? Savories and Salads
You might not think about using grilled peaches in savory dishes but they're terrific in all kinds of main courses. The sweetness and delicate flavor of peaches are a fabulous addition to hearty roasted meats and chicken, especially pork.
Placing a few slices of grilled peach turns an ordinary pork chop into a gorgeous, gourmet dinner. And if you're trying to eat light, they pair just as well with grilled or oven-broiled fish such as salmon, tuna, or cod and are also great with shrimp or scallops. This Arugula Salad with Scallop and Grilled Peaches is one of my favorite summertime recipes.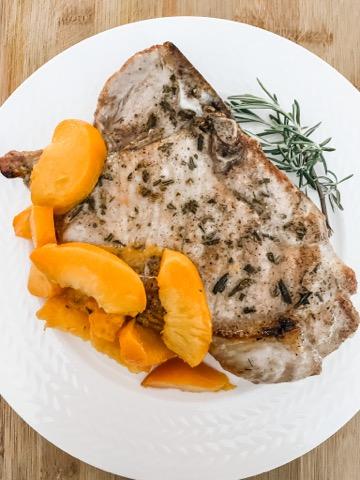 Also, slices of sweet, grilled peaches are fantastic in summer salads. You really can't go wrong by tossing a few into almost any salad. However, I like them best with lighter, more tender lettuces so the peach flavor has a chance to shine.
Recently, I substituted grilled peaches for the strawberries in my Strawberry and Chevre with Sesame Vinaigrette. It tasted amazing!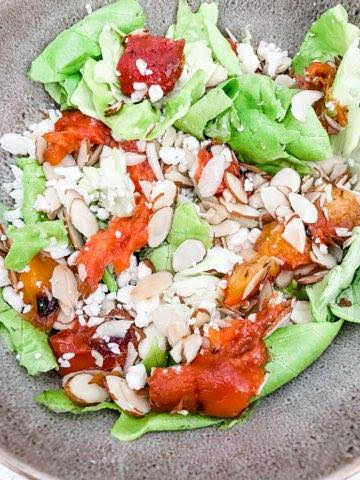 What to Do with Grilled Peaches? Make a Healthy Dessert!
Grilled peaches are natural for all kinds of desserts, especially If you're trying to stick to a healthier eating regimen. A simple bowl of grilled peaches is just the ticket for taming your sweet tooth.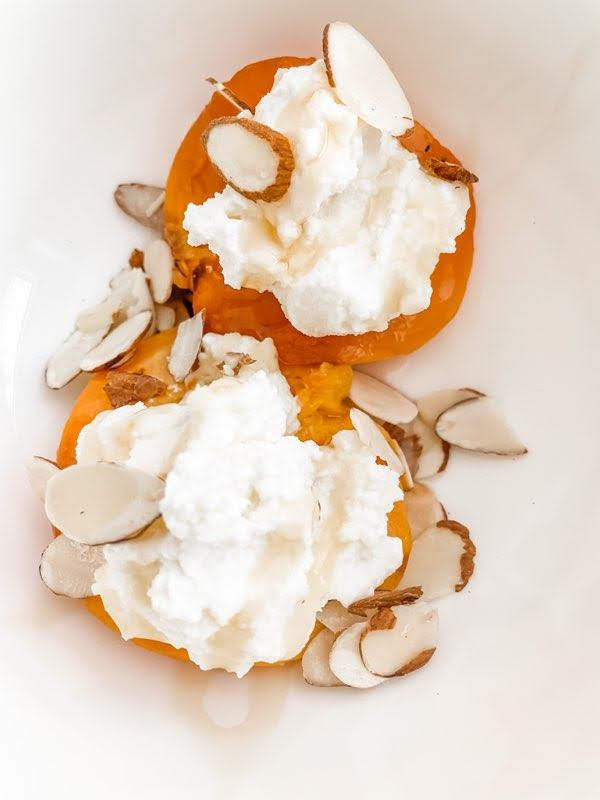 Want to gild the lily a bit? Try filling the center of a grilled peach half with a scoop of part-skim ricotta, then adding a drizzle of honey and a sprinkle of sliced almonds. So good! You can also serve them with Greek or vanilla yogurt and topped with a little crunchy granola – terrific for breakfast or dessert!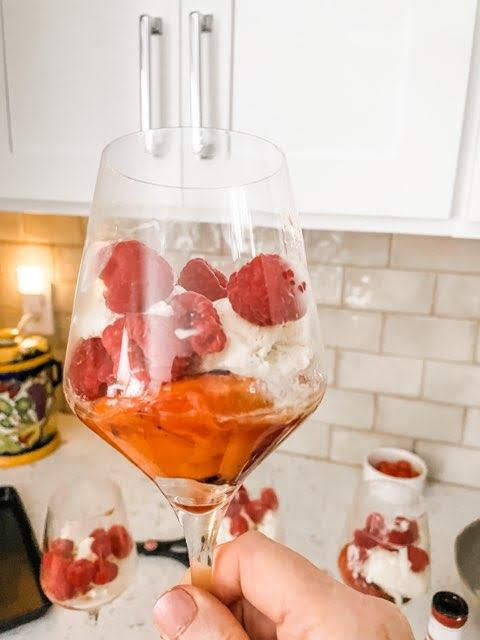 A beautiful parfait with grilled peaches, ice cream, and a little sweet liqueur, such as Grand Marnier or Amaretto, is an easy-to-make dessert that's good enough for company. Add a few fresh raspberries for a mock peach melba. Your family and guests will love it!