Description
If the slightly spicy cauliflower and chickpeas weren't enough already, the fresh herbs give this salad a little more personality. The sweet and tangy homemade tahini and honey dressing just make the whole thing break into an Hallelujah chorus of joyous flavor.
---
1 large head of cauliflower, cut into bite-size pieces
1 can chickpeas, drained and rinsed
1/4 cup extra virgin olive oil (I use California Olive Ranch!)
1 tablespoon chili powder
2 teaspoons smoked paprika
1 clove garlic, minced
kosher salt and black pepper (I used a pinch of Smoked Maldon Sea Salt Flakes here for a little extra savory note!)
5 cups Organic Girl Protein greens or crisp greens of your choice
2 cucumbers, peeled and sliced on the diagonal
juice of half a lemon
1/4 cup fresh herbs (whatever you have left in your garden – basil, dill, parsley, all would be delicious)
2 tablespoons fresh chopped chives
4 oz goat cheese, crumbled
2 avocados, sliced
Honey Tahini Vinaigrette
1/4 cup extra virgin olive oil
2 TBS honey
2 TBS dijon mustard
2 TBS tahini
2 TBS apple cider vinegar
juice of 1 lemon
kosher salt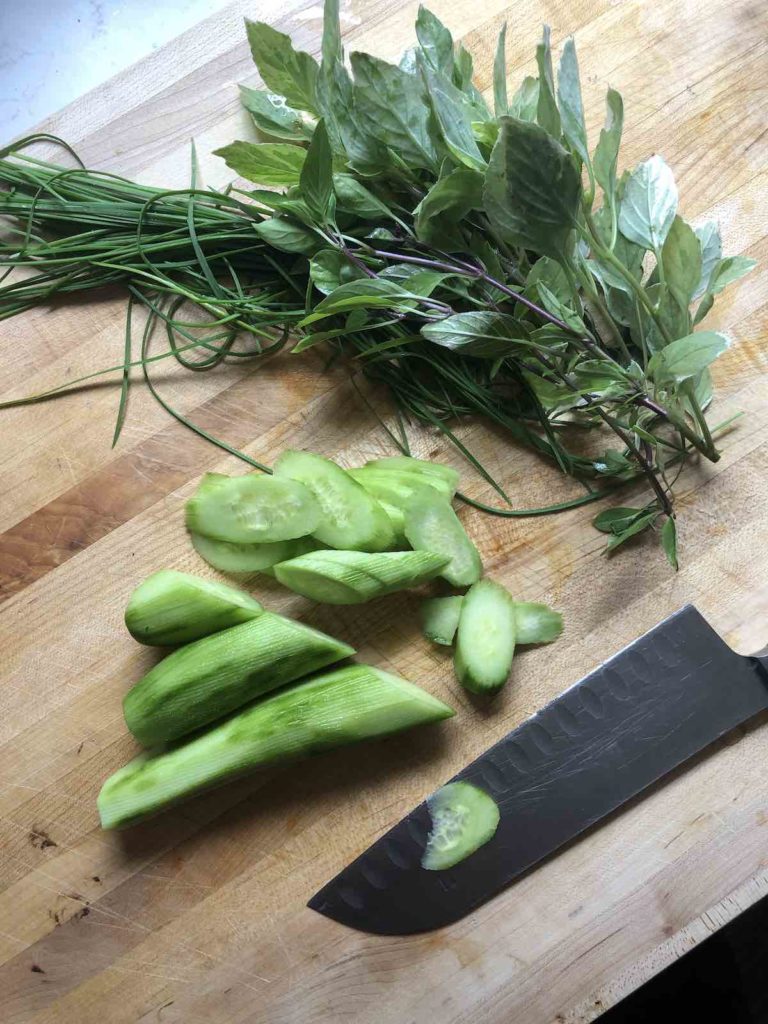 ---
Instructions
Preheat oven to 425.
On a baking sheet, toss the cauliflower, chickpeas, oil, chili powder, paprika, garlic, and a salt and pepper. Toss well.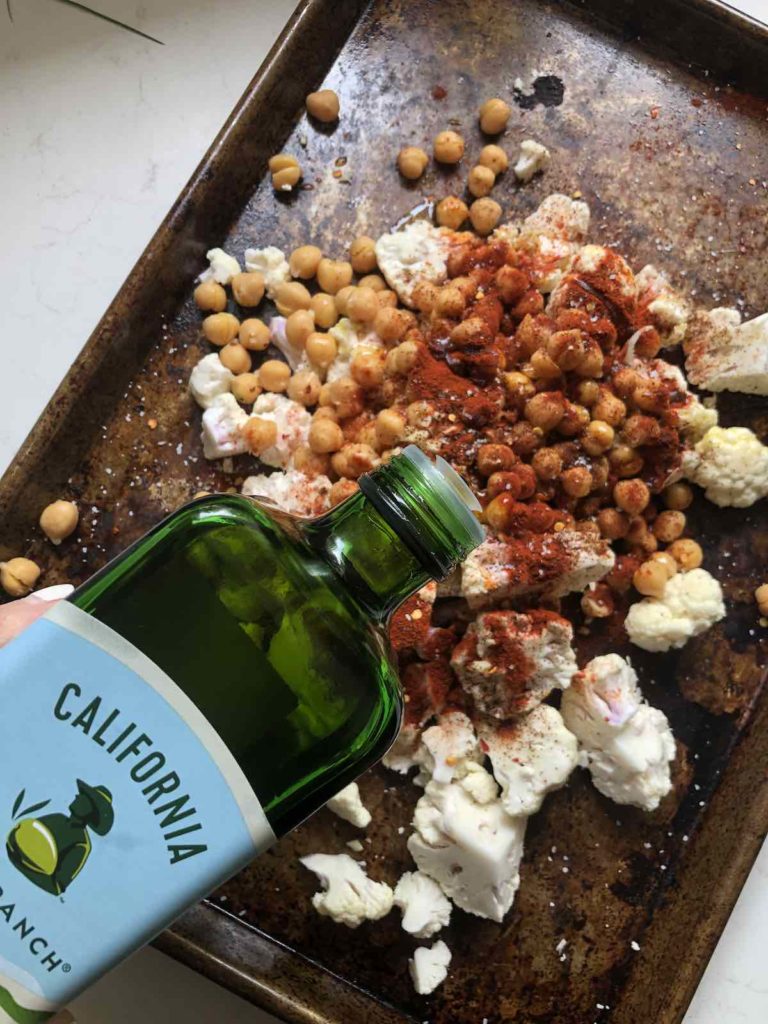 Roast for 25 minutes, or until the cauliflower starts to pick up a little golden-brown color.  Once it comes out of the oven, squeeze the lemon all over it and toss. This needs to cool slightly so it doesn't wilt the rest of the salad.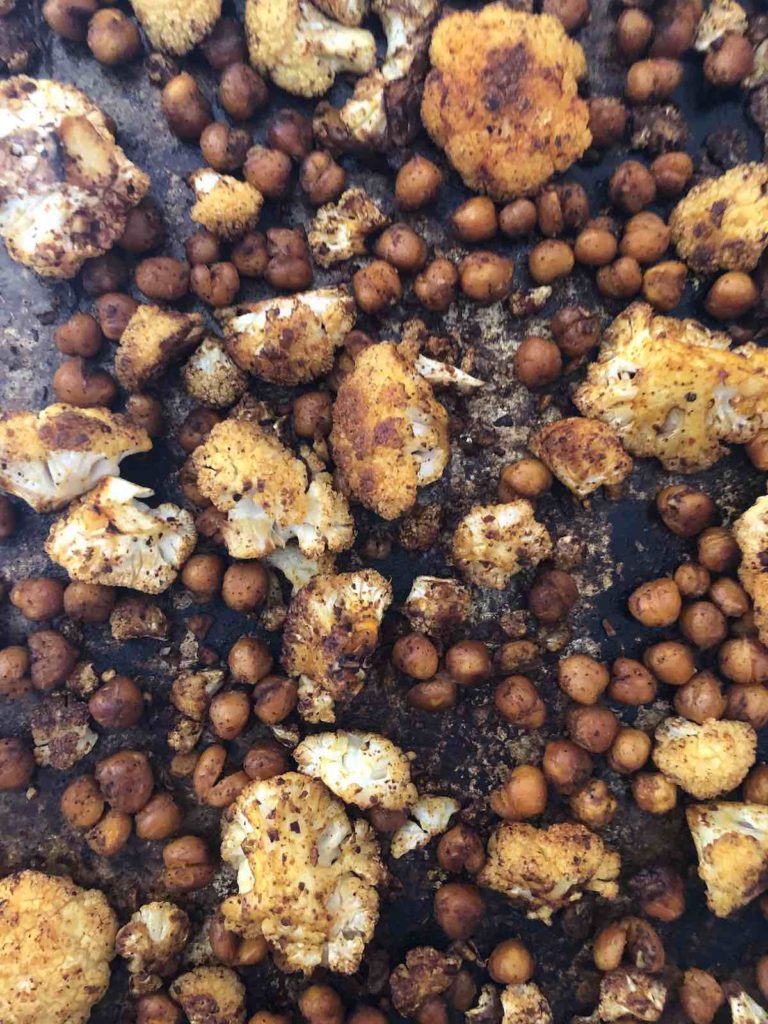 To make the vinaigrette, combine all ingredients in a mason jar and shake shake shake! Add salt and pepper to taste.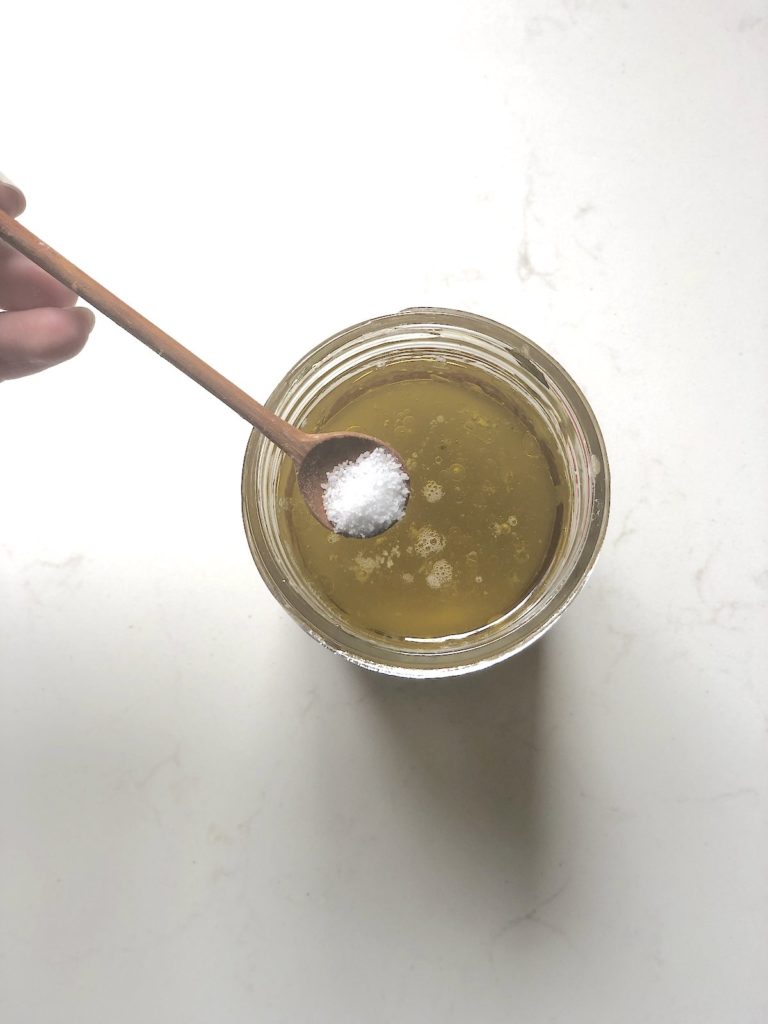 In a large pretty serving bowl, combine the greens of your choice, cucumber slices, and fresh herbs. Add the roasted cauliflower and chickpeas in with the salad. Add the avocado and goat cheese right on top.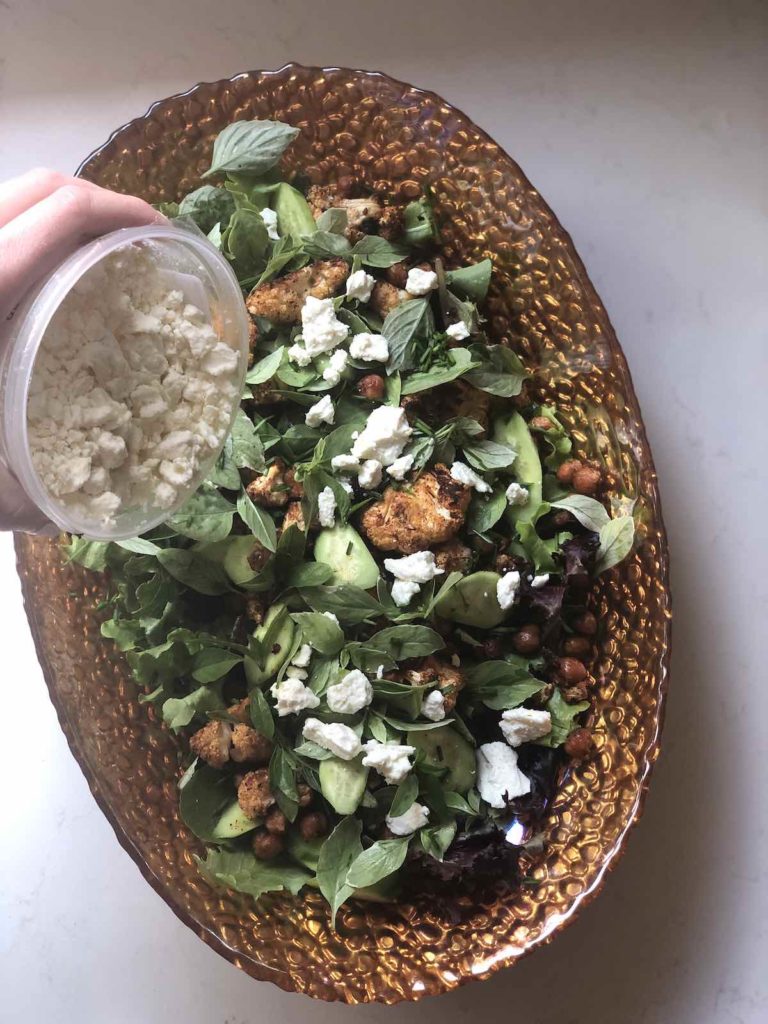 Drizzle on the vinaigrette, toss, and serve.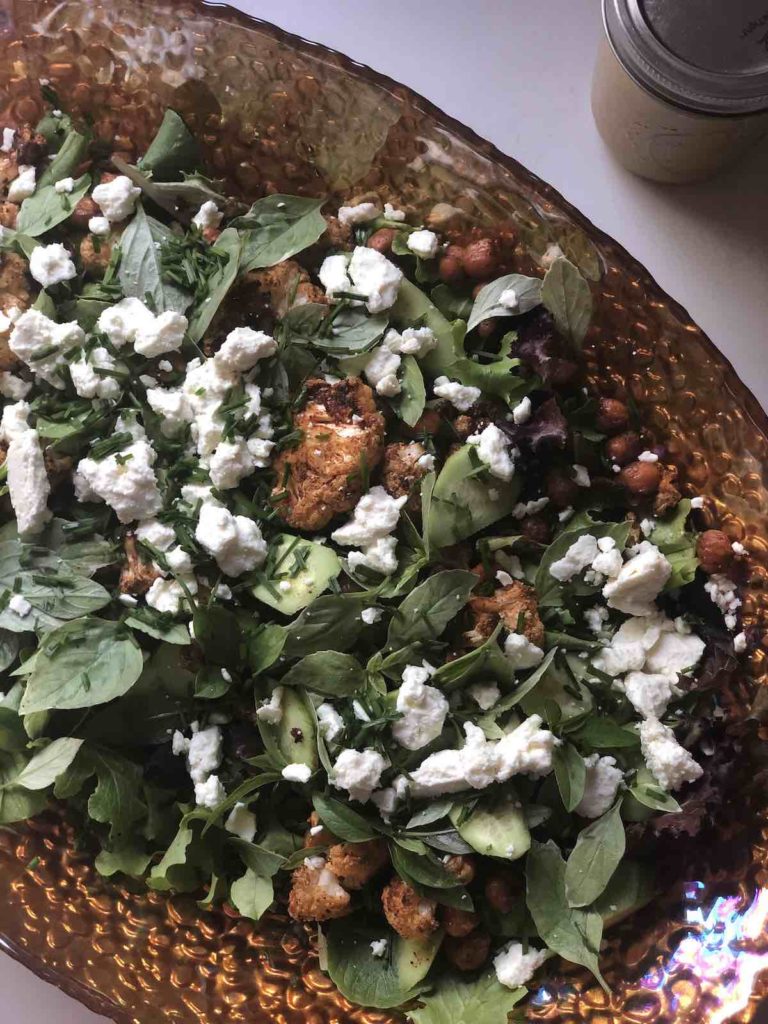 Category:

salad

Method:

roasted
Keywords: cauliflower, fall salads, honey tahini dressing, vegetarian, meatless Monday, easy weeknight dinner