This post may contain affiliate links. Full disclosure policy
October is all about pumpkins, and recipes with pumpkin! Whether savory or sweet, for breakfast, dinner, dessert, or even for your four-legged friends, there are so many delicious recipes with pumpkin. And now is the perfect time to try one from my Pumpkin Recipes Round Up!
Work Hard, Play Hard, Cook with Pumpkin
The Chairman and I are in Hawaii for a little working vacay this week. I sit on the lanai and write for five or six hours in the morning, then we do something fun in the afternoon. This is no hardship. As you can see from the photo below, my "office" has a pretty terrific view.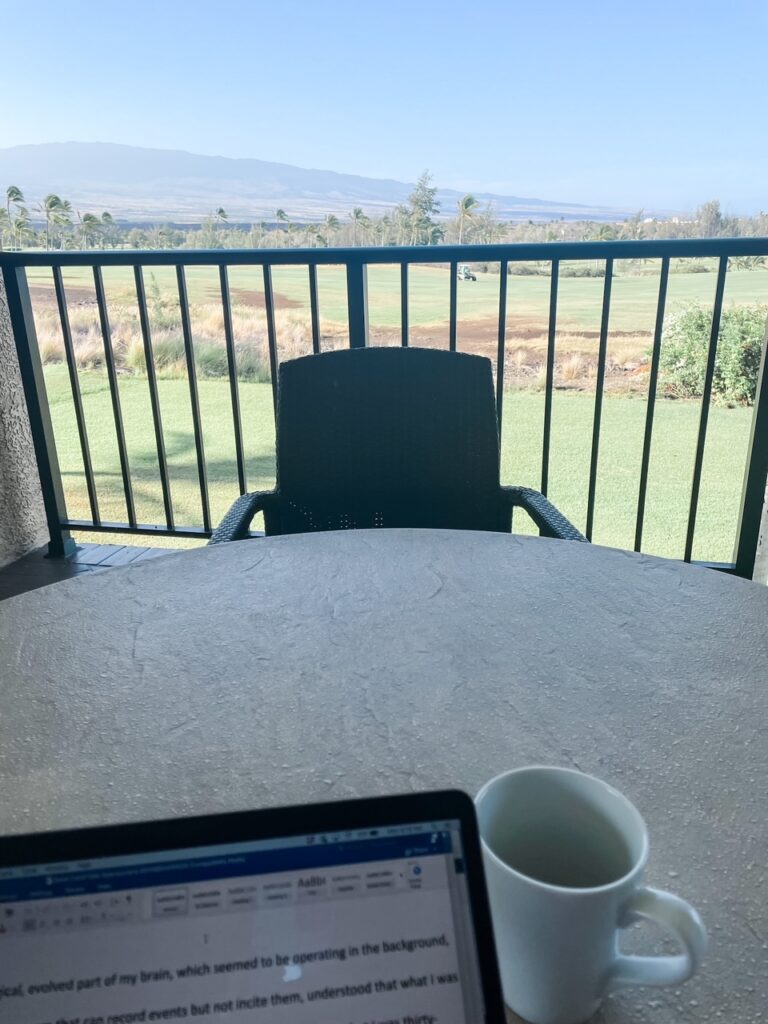 Apart from pouring cereal for breakfast and making coffee, what I am not doing while in Hawaii is cooking. So I don't have a new recipe for you this week. Instead, I decided to share a roundup of some of the best pumpkin recipes on the Internet.
Pumpkin is one of my favorite ingredients and something I cook with almost year-round. So, some of the links I'll be sharing in this post are for recipes I've created myself. But I'm also including recipes created by other food bloggers.
As you'll see when you scroll down, pumpkin might just be the world's most versatile vegetable!
Want to Make a Recipe with Pumpkin? Start with the Basics
When you're cooking a recipe with pumpkin, using the canned puree is easy and convenient. But if you've got garden-grown sugar pumpkins on hand, don't shy away from making your own pumpkin puree. It's easier than you might think!
Here's my recipe and tutorial for making Easy Pumpkin Puree.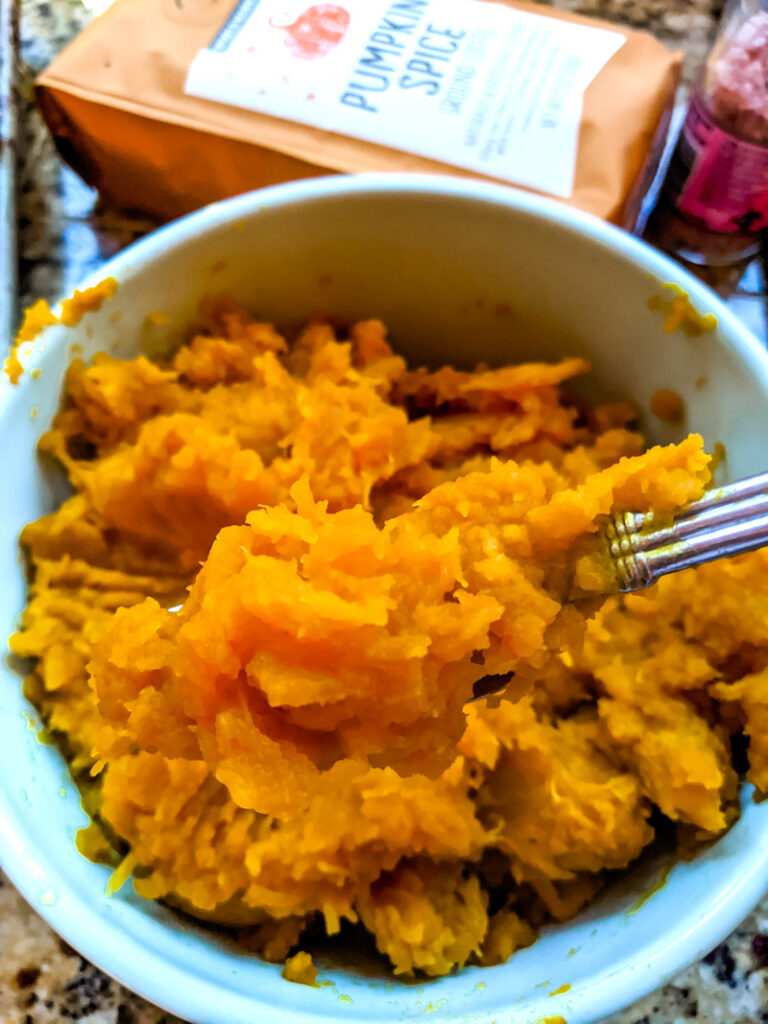 Pumpkin for Breakfast? Yes Please!
When you think about breakfast, pumpkin might not be the first ingredient that comes to mind. But recipes featuring pumpkin can be a delicious way to start the day. Here are a few of my favorites.
Pumpkin Crepes
Crepes are one of my favorite things to serve for special family or company breakfast. I make them pretty often but had never considered creating a crepe recipe with pumpkin. This one from SimplisticallyLiving is genius!
Pumpkin Cinnamon Rolls
Is there anything that smells as heavenly as fresh from the oven cinnamon rolls? I didn't think there could be until I saw this recipe for Pumpkin Cinnamon Rolls from Averiecooks.com.
Pumpkin Oatmeal
If cinnamon rolls are a little too decadent for your pumpkin recipe repertoire, try a healthy and delicious recipe for Pumpkin Pie Overnight Oatmeal from SweetAnnas.com
Pumpkin Waffles
And if you're looking for a balance between healthy and over-the-top decadent, give the Pumpkin Waffles from EasyPeazyMealz a try.
Savory Soup Recipes with Pumpkin
Vegan Pumpkin Soup
You don't have to be vegan to enjoy tucking a bowl of my rich and flavorful Vegan Crock Pot Pumpkin Soup with White Beans. Tastes so good you'd never guess it's good for you!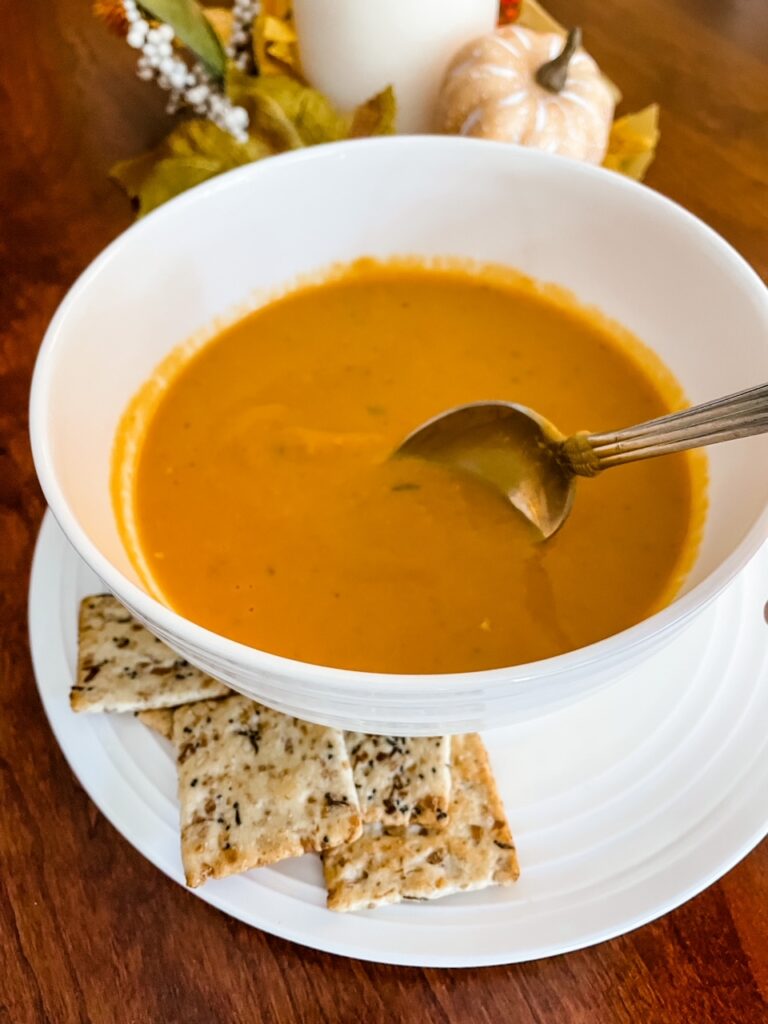 Pumpkin Soup with Cream and Bacon
This Pumpkin Soup from Spendwithpennies sounds fabulous. With cream, butter, and bacon – it would probably be a special occasion soup for me. But it looks like a great first course for Thanksgiving dinner!
Main Dish Recipes with Pumpkin
Pumpkin Turkey Chili
Pumpkin Turkey Chili from Reluctant Entertainer sounds like the perfect dinner for a cozy fall evening. I think I'll be making a pot when I'm back home. Yum!!
Thai Pumpkin Chicken Satay
If you're looking for a different way to use pumpkin, try these Thai Pumpkin Chicken Satay from RecipeGirl.com. The pumpkin peanut sauce dipping sauce sound delish!
Beef Stew with Pumpkin
I'm always on the lookout for hearty and healthy dinner recipes. This one from Skinnytaste sounds really good. Bonus points for a slow cooker preparation!
Saving the Best for Last: Dessert Recipes with Pumpkin
Yes, indeed. There are so many wonderful recipes with pumpkin out there. But I tend to specialize in desserts. At the risk of blowing my own horn, I've come up with quite a few winners over the years. If you haven't tried them already, you should very soon.
Slow Cooker Pumpkin Bread Pudding
Not too sweet and loaded with fragrant spices, this comforting, fix and forget it recipe tastes like home and smells like fall. The fact that you can make it the slow cooker makes it even better.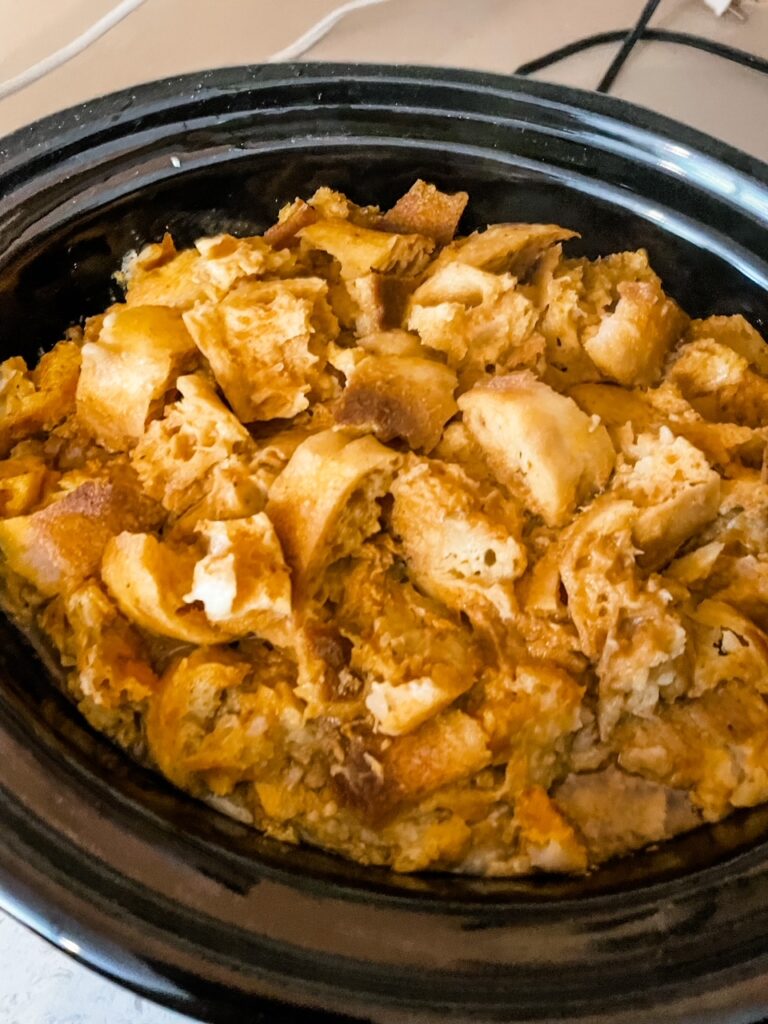 Pumpkin Harvest Cookies
If you love a chewy cookie, be sure to give these a try. This generous recipe makes plenty of dough share with friends and neighbors.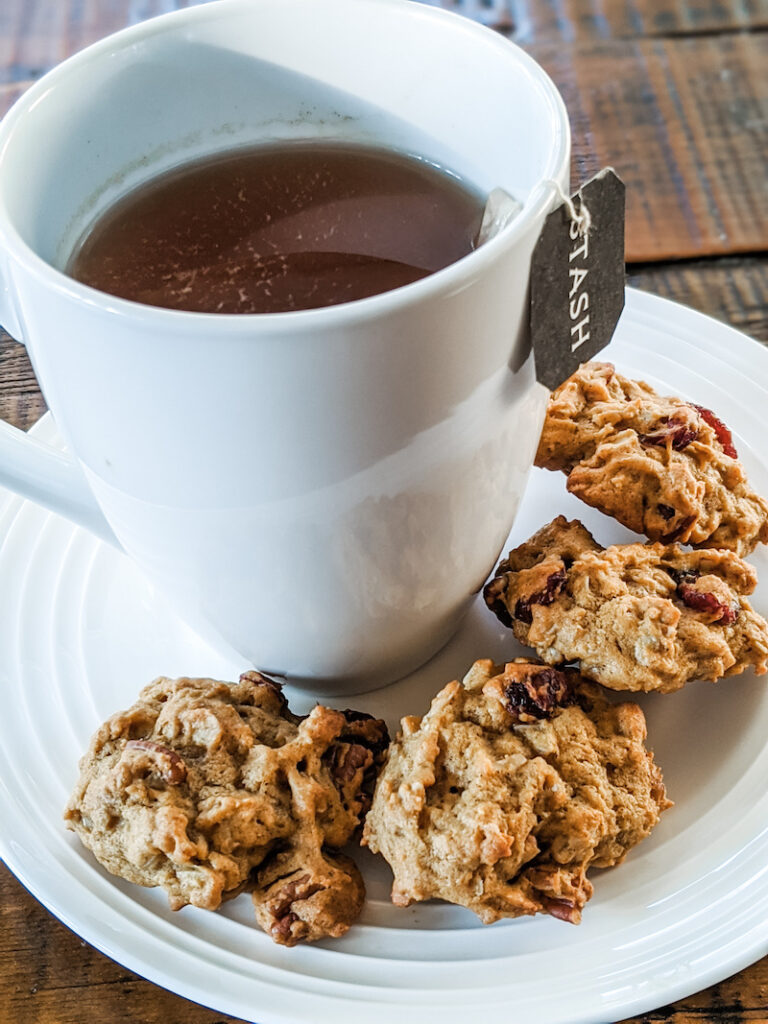 Pumpkin Souffle with Bourbon Molasses Sauce
Don't be intimidated by the word souffle. This dessert is the ideal finish to a company dinner. Looks impressive and tastes amazing but it easier to make than you'd guess.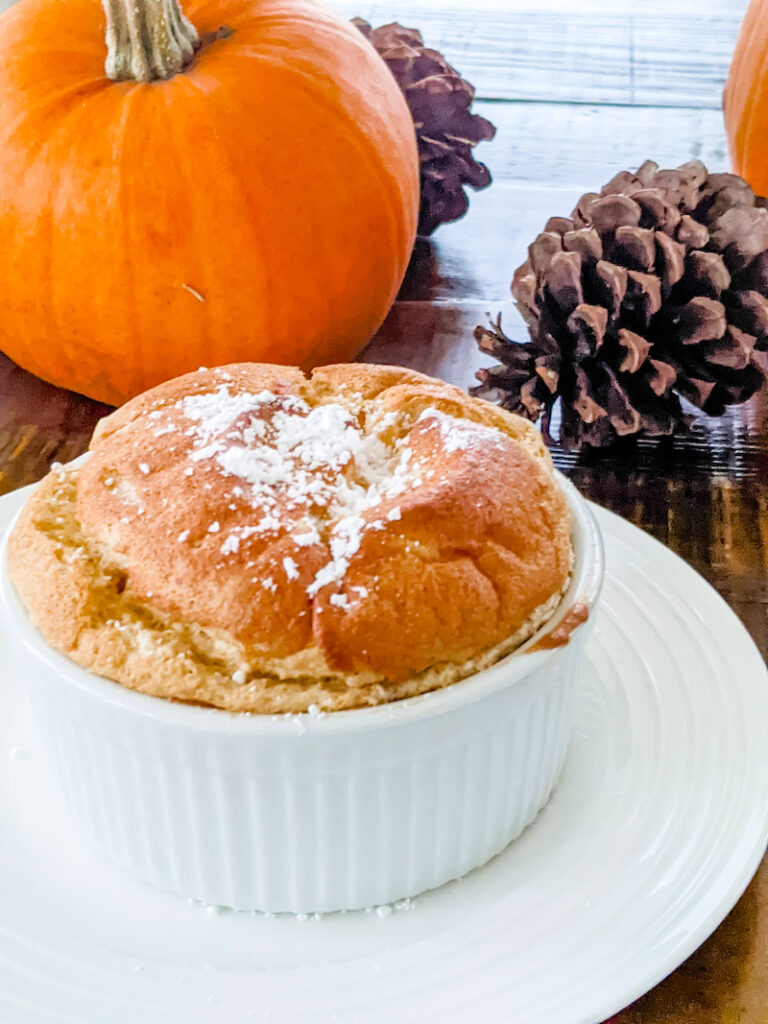 Oops! I Spoke Too Soon – Don't Forget the Dog!
I'd planned to wrap up this post recipe with pumpkin roundup after the desserts but then I remembered the dog!
My sweet Showgirl just loves these HomemadePumpkin Dog Biscuits. So will your four legged friends! They're super easy to bake and are terrific gift for Christmas or any time of year. Bake a batch soon and get ready for lots of face licks and tail-wagging gratitude.