This post may contain affiliate links. Full disclosure policy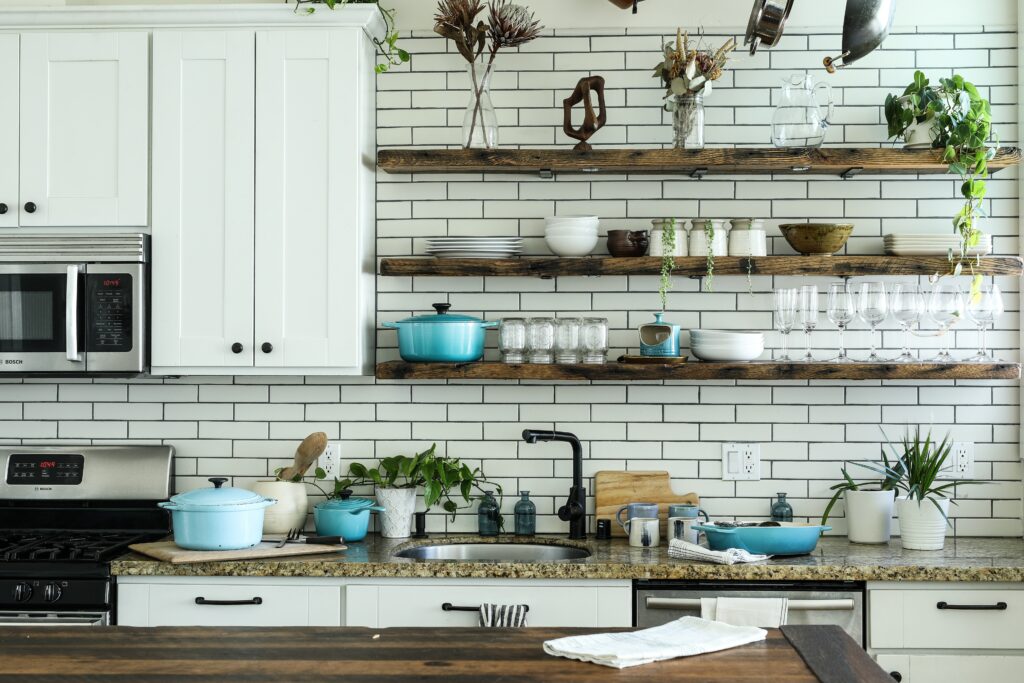 As you may have read in my recent posts, I'm currently in the midst of a fairly major home remodel. While there's a lot left to be done, one room that has been completed is my combination writing and sewing room.
Turns out there was a lot more stuff than that needed to fit into this space than I first realized – and a lot of ways that I wanted to use the room.
This led to a long, long search for DIY Storage Solutions. The counter height partners desk that I used in my old space, which doubles a cutting table for my quilting project and has storage cubbies on two sides has been a godsend. As has the newly retrofitted closet with shelving and baskets to hold my many yards of fabric, plus crafting and knitting supplies.
But I also wanted to share some of the other DIY storage solutions I came across recently, some of which I may be incorporating into other rooms myself. From the kitchen to the laundry room, there's plenty of ways to make more space!
Kitchen DIY Storage Solutions
Kitchen Islands (or Laundry Island? Office Island?) and Their Many Uses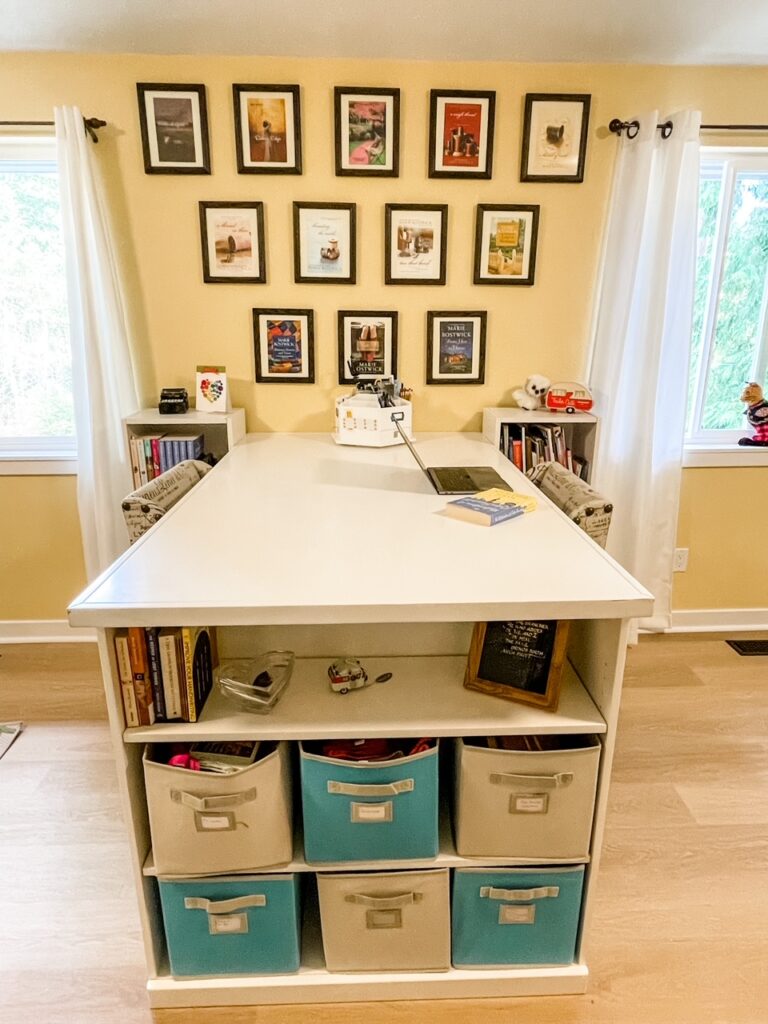 Islands provide a large work surface or preparation without the visual clutter of overhanging cabinetry or countertop appliances. Areas beneath islands can also offer a lot of storage space.
Don't use a microwave all that often or want to keep it out of sight? Place it under the island in a drawer or even on an open shelf. Stow away a trash bin (or install a pull-out bin) to keep out of the way and away from curious pets.
You can also line the underside with shelves, cupboards, a lazy Susan, and more. The island in my last house housed a hideaway pop-up shelf that held my stand mixer. Bottom line: islands offer myriad options for storage to suit your particular needs.
The Domestic Blonde has a great guide to building and customizing your own DIY kitchen island. You can also adapt islands to other rooms in your house such as the laundry room, or in my case, in my writing room (it also doubles as a desk!).
A Kitchen Pegboard that Stores and Makes for Easy, Visible Access
I'm listing pegboard under kitchen because they really do work so well to grab pots, pans, and utensils without having to rummage through cabinets and overcrowded drawers. (If it worked in Julia Child's kitchen, its can work for you too.) But pegboards are also great for organizing home offices, bathrooms, sheds, and garages.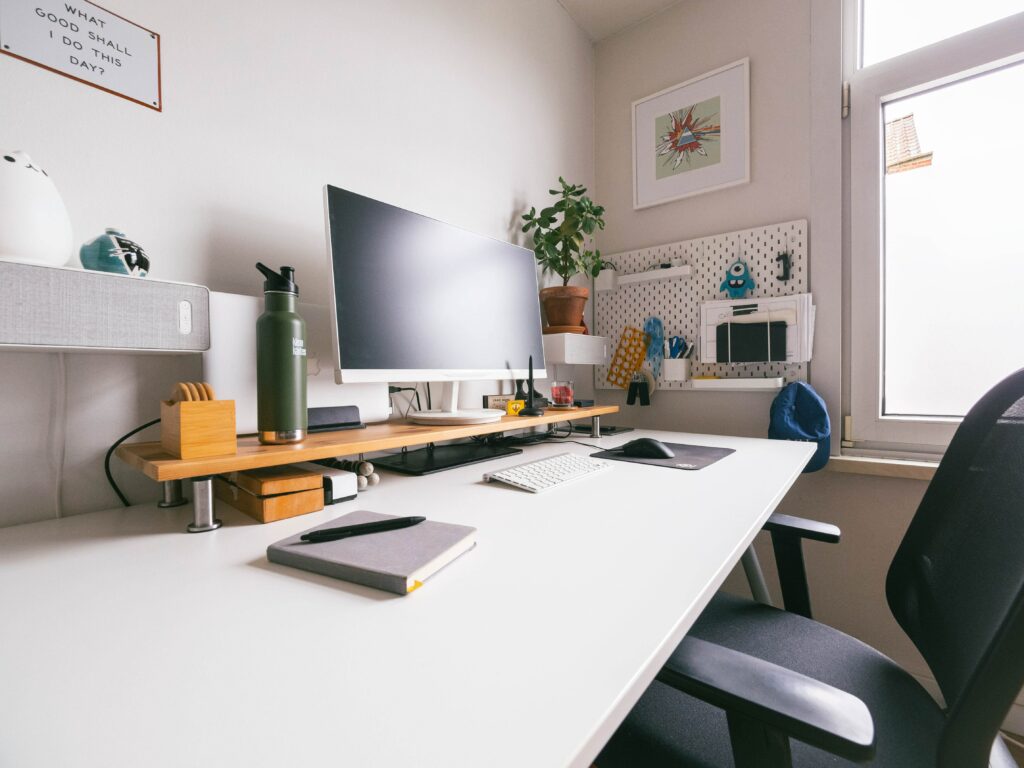 TheKitchn (aptly named), gives step by step instructions on how to create one of your own, complete with a shopping guide if you aren't familiar with carpentry. If you'd rather get right to it, here's one option that works like a module – meaning you can create a pegboard that fits perfectly in your space, be it large or small.
Home Office DIY Storage Solutions
Folding Desks for When You Need Them, Where You Need Them
Desks can be tricky. Not everybody has the space for a dedicated home office, craft space, or sewing room. Even if they do, desks can end up consuming a lot of valuable square footage.
One option is to opt for a foldable desk rather than a large, permanent one. These can be pulled out when needed, or stored away in a closet, behind a couch, or against a wall when not in use. If you don't have dedicated office space, a folding desk might be a great solution for you.
Making a your own folding desk is easier than you might suppose. HousefulOfHandemade has you covered with a tutorial for a DIY Folding Desk using 2x4s.
Creating a Small Office Space in an Unused Hallway
While not purely storage, I did create an impromptu office space for my husband in our old house – in an unused portion of a hallway. It was a great way to utilize what would otherwise have been wasted space.
If you're short on space but have a decent-sized hallway, you may find some inspiration from my post.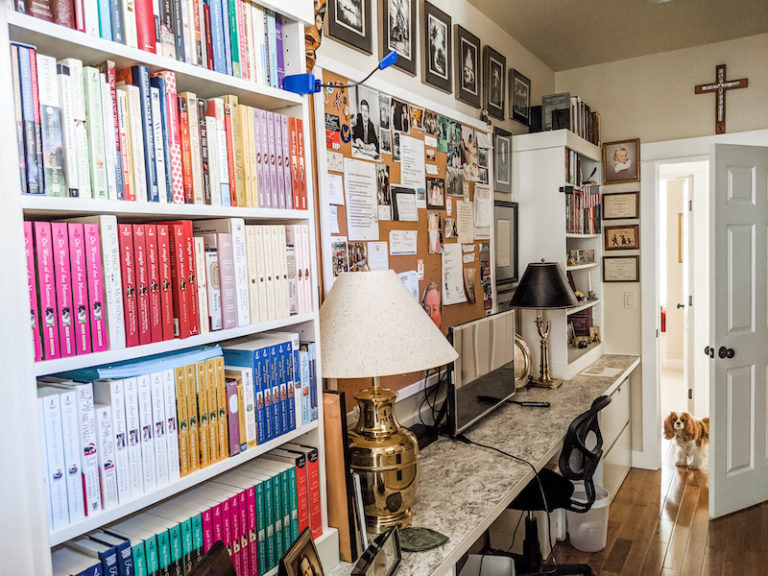 Bedroom DIY Storage Solutions
More Attainable DIY Storage Solutions for the Bedroom
If you're looking to make the most of underutilized space, look no further than under your own bed!
Instead, I love these rolling storage drawers that go under beds. I wouldn't want to place things here that I use on a daily or even weekly basis, but it would be ideal for extra linens, out-of-season clothes, or throw pillows.
If you're looking for something more simple, Amazon has several options such as this compartmentalized storage cube.
Double Your Bedroom Space with a Dresser that Doubles as a Nightstand
This is one idea I found that I could have used back in my apartment days – or to pass on to my sons as they first moved out.
Instead of buying a dedicated nightstand with just a tabletop or a single drawer, consider purchasing a multi-drawer dresser that's narrow enough to fit between your bed and wall and short enough to be easily reachable from the bed.
I like this option with four slim drawers, but this dresser has two taller drawers to work with as well.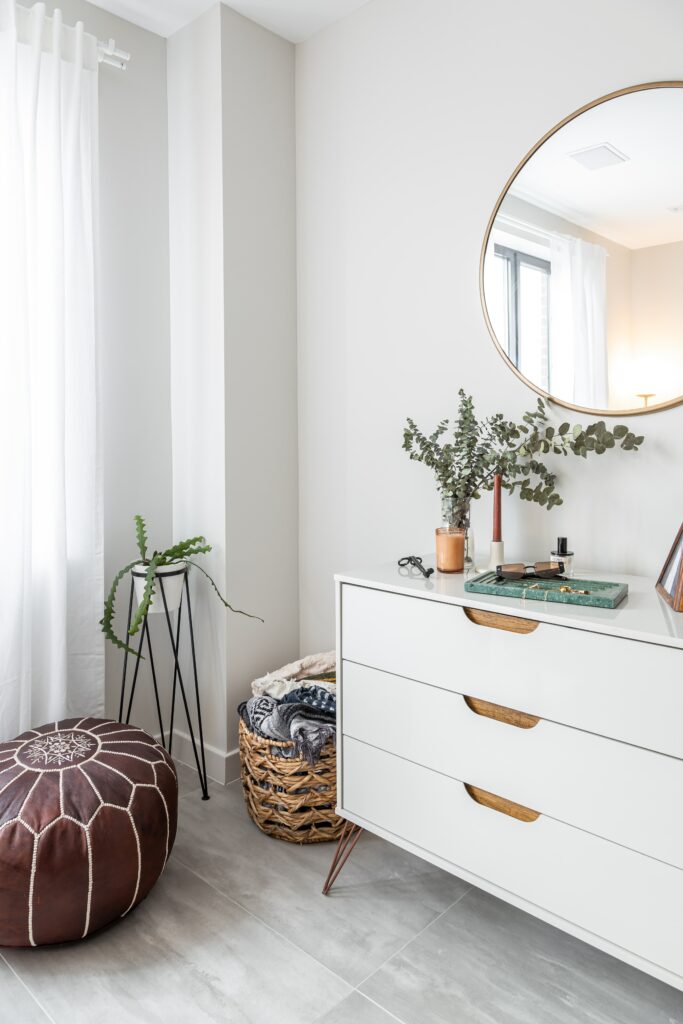 Murphy Beds Let Your Guest Room Do Double Duty
Murphy beds, also known as wall beds, are one of my favorite space saving solutions. Because, let's face it, how many days per year will you really have guests in that guest room? A pull down wall bed give you a cozy spot for guest when needed but let's the room do double duty as an office, craft studio, or even a home gym.
I've had Murphy and wall beds in three of my homes over the years, and I swear by them. My favorite wall bed company is Breda Beds. The quality is excellent and they've got styles for every décor.
If purchasing a Murphy bed is out of your budget but you know your way around a toolbox, you might consider building your own. Girl, Just DIY's blog has a tutorial and supply list to inspire you.
DIY Storage Solutions for the Rest of the House
There are so many innovative options for home storage. But one that really makes sense is utilizing room dividers to making the most of every nook and cranny in a laundry room, shared office, or any room that needs to serve multiple functions.
Divide a Room and Make Some Room with Shelf Dividers
If you've ever seen a screen divide a living room, home office (or even as privacy screens for Zoom calls), or finished basement into two areas, you may have realized that these don't really serve much of purpose beyond doing exactly that – dividing the room.
Instead of purchasing a flat-screen or room divider, opt for one with built-in shelves. Or, you can go even bigger and use a backless bookshelf to accomplish the same thing but with ample space. Just make sure that it's sturdy enough to support itself without the use of a wall bracket – this is one DIY storage solution that isn't child-proof!
Make the Most of the Smallest Spaces
You know that small space between your washer and dryer? Small enough that you can't fit a folding table or ironing board but large enough for socks to fall through?
Try using a thin cart, such as this one from Ikea, between them to hold dryer sheets, woolen balls, spray, stain remover – all those small items that tend to get lost on shelves. I got this idea from DrivenByDecor, and she has several more laundry room tips here.
Here's what it comes down to; creative storage options abound. I hope some of the ideas I've shared here will serve as an inspiration. And if you've come up with some clever storage solutions of your own, I'd love to hear about them!