This post may contain affiliate links. Full disclosure policy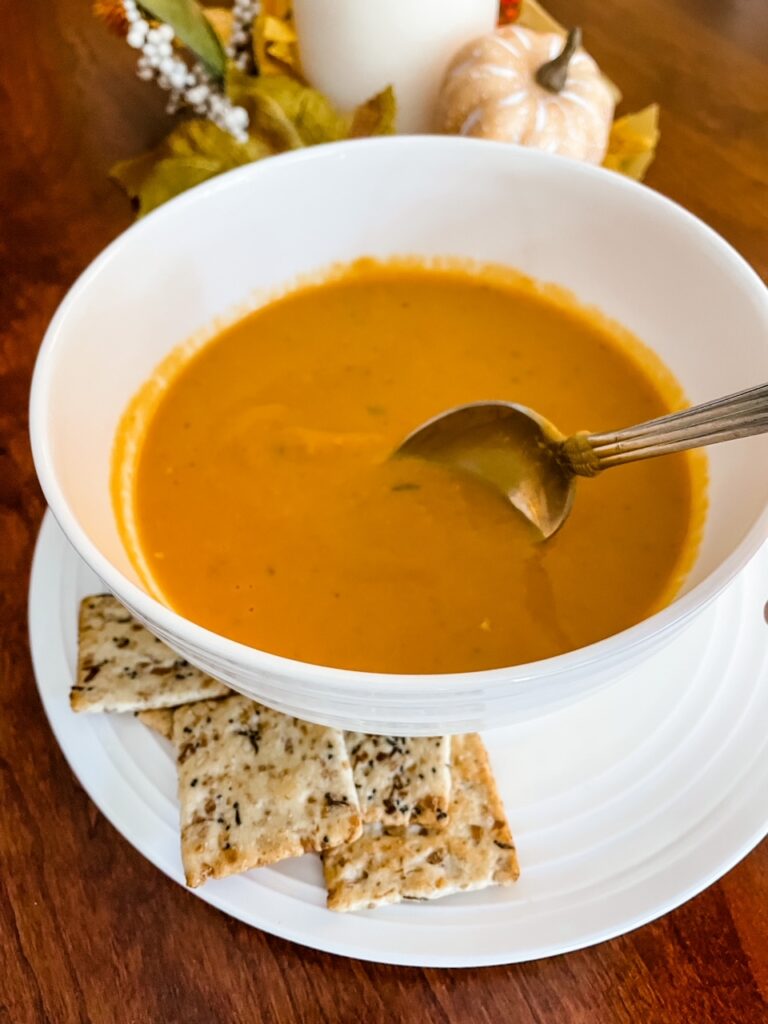 My Vegan Crock Pot Pumpkin Soup with White Beans is satisfying, vegan friendly, and simply delicious. Made with creamy coconut milk, curry, and just a touch of cayenne, this flavorful, pantry-friendly recipe is perfect for fall and winter days.
Got Leftover Pumpkin? Make Vegan Crock Pot Pumpkin Soup with White Beans
I've been on kind of a kick recently. Actually, make that two kicks.
The first one involves my slow cooker. Since beginning our kitchen remodel, the bulk of my meal preparation involves the slow cooker. It's actually been kind of a fun challenge and I've come up with quite a few winning recipes in the process, including My Ginger Peach Chicken.
And the advent of fall has put me thrust me into my annual pumpkin kick.
This year, the lack of an oven meant scratching that itch with pumpkin spice lattes instead of baking pumpkin bread. But I did recently come up with a recipe for Slow Cooker Pumpkin Bread Pudding that was pretty darned fabulous if I do say so myself.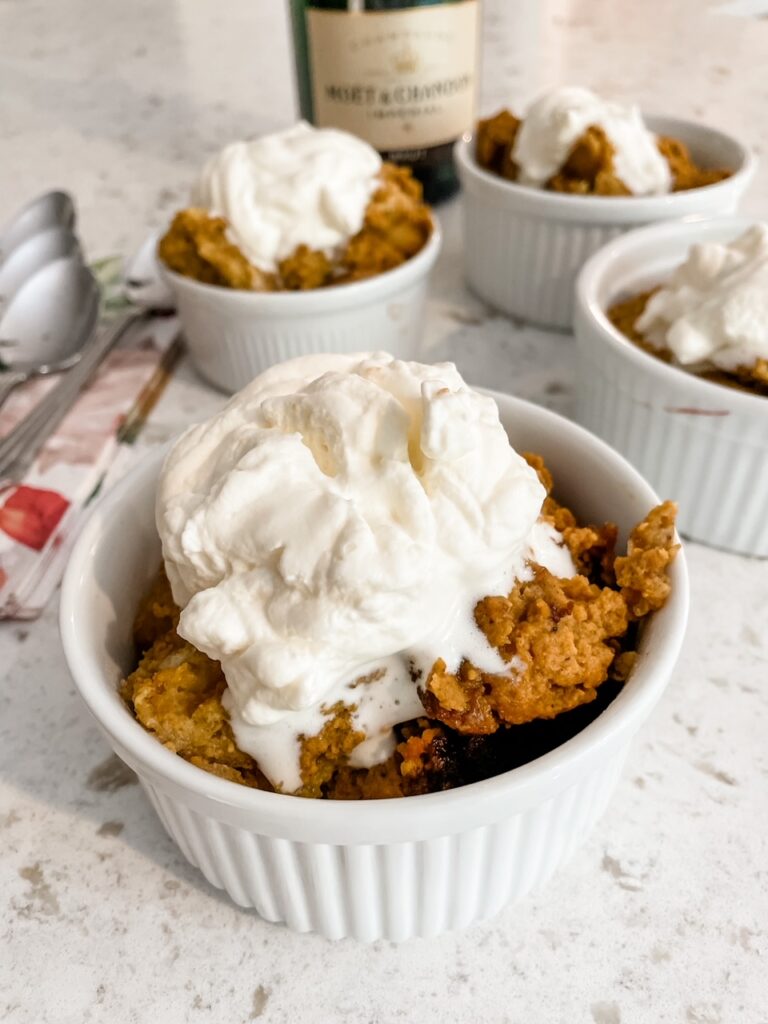 However, because the recipe only used half of the large can of pumpkin. I decided to use the leftover to make soup and I'm so glad I did. There's just so much I love about this recipe.
4 Things I Love About My Vegan Crock Pot Pumpkin Soup with White Beans
To start with, this is a very pantry-friendly recipe, using mostly canned ingredients that I always have on hand. Don't get me wrong, I'm a big fan of fresh fruits and veggies. But it's also great to know that the makings for a really delicious meal are sitting right there in the cupboard.
I also love the fact that my Vegan Crock Pot Pumpkin Soup with White Beans is a vegan recipe, using no animal by-products. No, I'm not vegan myself but some of my friends and family members are. So, I'm excited about adding a dish we can all enjoy to my recipe repertoire.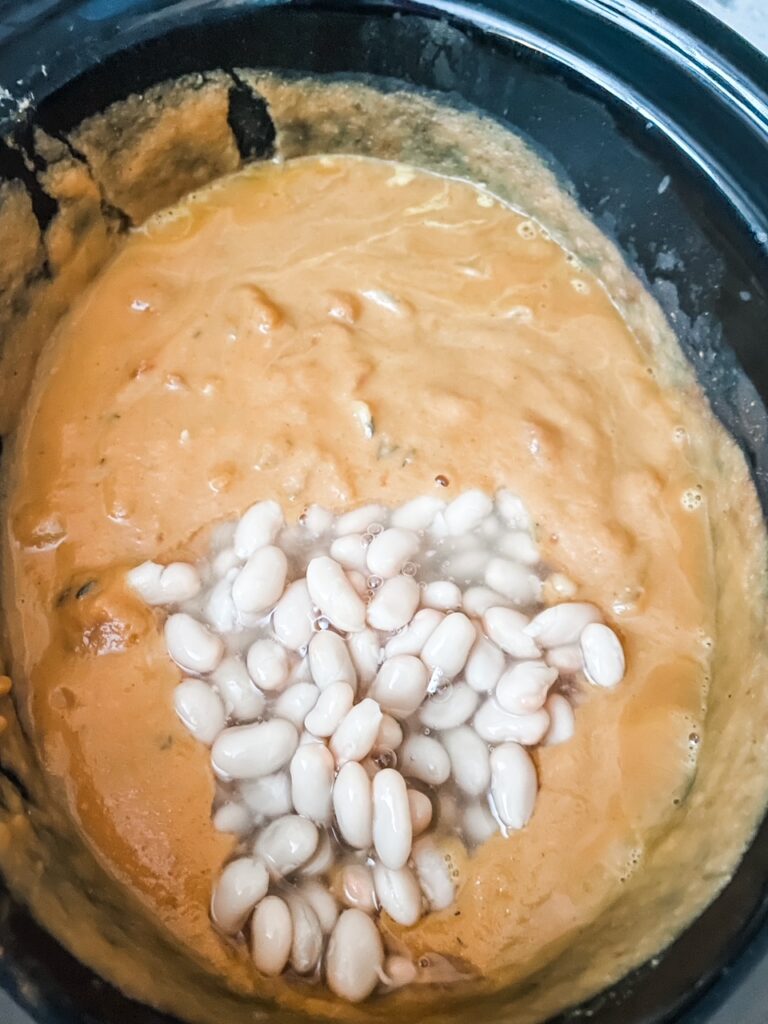 Something else I love about this recipe is how easy it is. This savory soup truly is a fix-it and forget-it recipe. You just put everything in the slow cooker, let those delicious ingredients cook and combine, then blend it into a puree and serve. That's it.
Finally, and most importantly, my Vegan Crock Pot Pumpkin Soup with White Beans is really, really, really good.
Fall Flavors with a Little Kick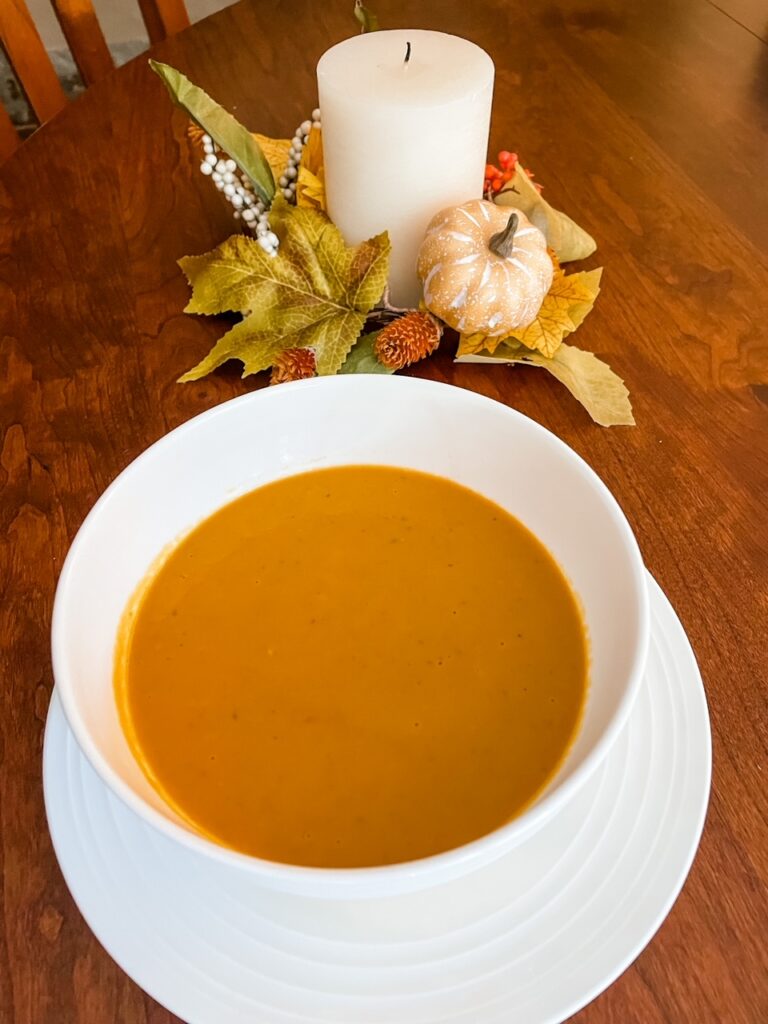 I do love a vegetable puree but sometimes they can't be a little…Well, blah.
The thyme and curry powder work together really well and gives this soup a subtle but interesting flavor profile. Tossing in a little cayenne gives just a bit of a kick that lingers on the tongue without too much heat. The diced tomatoes add a bright, fresh-tasting tang and keep the texture from becoming overly thick.
And then there's the coconut milk. Personally, I love coconut but I also know that not everybody feels that way, my husband among them.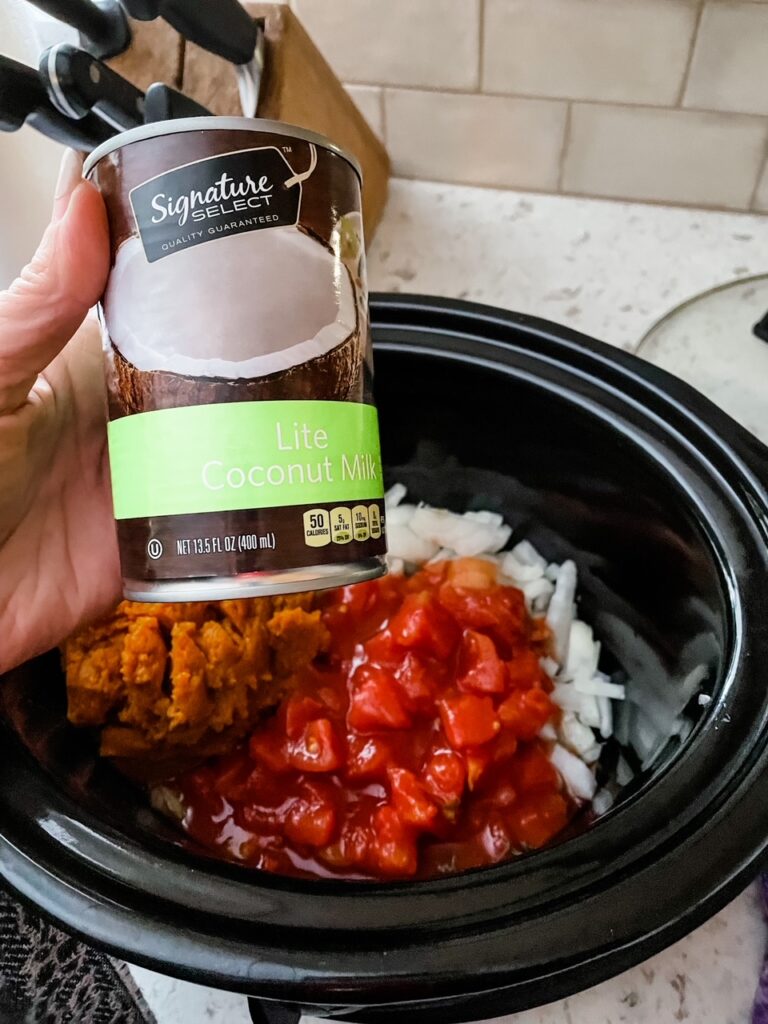 Using both lite and regular coconut milk in the recipe not only helped keep the fat and calories in check, but it also kept the coconut from overwhelming the other flavors. When my husband asked for another bowl, I knew I'd found just the right balance.
If you're looking for a tasty and easy-to-prepare soup, give my Vegan Crock Pot Pumpkin Soup with White Beans a try.
Print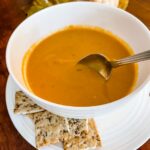 Vegan Slow Cooker Pumpkin Soup with White Beans
---
1

15 oz can pumpkin puree (a little less than

2 cups

)

1

15oz can diced tomatoes

½

large onion, diced

1

15 oz can lite coconut milk

1

15 oz can regular coconut milk

2 tsp

dried thyme

1

T curry powder

1

15 oz can white beans, drained

1 tsp

salt

¼ tsp

cayenne
---
Instructions
Place diced onion, thyme, pumpkin puree, tomatoes, both cans of coconut milk, thyme, and curry powder in slow cooker. Stir to combine.
Place lid on slow cooker and cook for 5 hours on low or 3 hours on high.
Add white beans, salt, and cayenne to pot and cook for another hour.
Use and immersion blender to puree soup until smooth, or puree in blender in batches. Taste and adjust seasoning before serving.