This post may contain affiliate links. Full disclosure policy
THIS POST MAY CONTAIN REFERRAL LINKS. IF YOU CLICK THROUGH AND TAKE ACTION, I MAY BE COMPENSATED, AT NO ADDITIONAL COST TO YOU.
One of the main questions I hear as a writer from my readers is what books I'm reading right now. It's sort of like they think I should be an expert in this sort of thing, just because I am in the business!
While I don't think of myself as some fancy book critic, I will say I am a total reading enthusiast and usually have several books going at once.
I try to find a balance between fiction and non-fiction, books that stretch my imagination, books that simply make me sigh out of happiness at the end, books that teach me something new, or books that open doors to whole new worlds that I've never thought about before.
I know it sounds like I'm trying to confuse my brain, but trust me, it works for this girl. It works wonders.
In my newsletter I send out to my reader fans, the favorite part is always "On My Nightstand," where I highlight the many things I'm reading at the moment. I'm always happy to share titles that my readers might enjoy and I also love supporting my fellow authors.
What I'm Loving Right Now
Even when I'm on the road, I take time for myself, even if its just for 15 minutes. And it's usually in the form of an amazing, makes-me-look-alive-again face mask, a bubble bath, and a good book.
Whether you are looking for a new pick for your book club or or if you are trying to deliver on your promise this year to make time to read more books, here are a few titles you can't miss!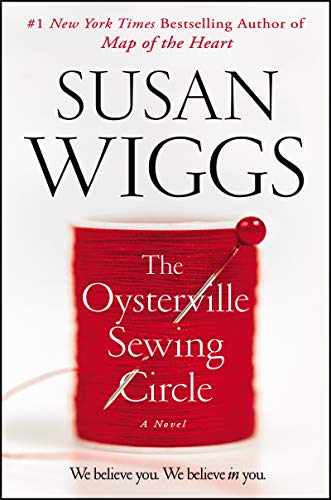 I'm lucky enough to be reading a pre-order of this one! It's actually available this coming August.
I haven't been able to put it down!
Here's what Amazon has to say about it.
At the break of dawn, Caroline Shelby rolls into Oysterville, Washington, a tiny hamlet at the edge of the raging Pacific.
She's come home.
Home to a place she thought she'd left forever, home of her heart and memories, but not her future. Ten years ago, Caroline launched a career in the glamorous fashion world of Manhattan. But her success in New York imploded on a wave of scandal and tragedy, forcing her to flee to the only safe place she knows.
And in the backseat of Caroline's car are two children who were orphaned in a single chilling moment—five-year-old Addie and six-year-old Flick. She's now their legal guardian—a role she's not sure she's ready for.
But the Oysterville she left behind has changed. Her siblings have their own complicated lives and her aging parents are hoping to pass on their thriving seafood restaurant to the next generation. And there's Will Jensen, a decorated Navy SEAL who's also returned home after being wounded overseas. Will and Caroline were forever friends as children, with the promise of something more . . . until he fell in love with Sierra, Caroline's best friend and the most beautiful girl in town. With her modeling jobs drying up, Sierra, too, is on the cusp of reinventing herself.
Caroline returns to her favorite place: the sewing shop owned by Mrs. Lindy Bloom, the woman who inspired her and taught her to sew. There she discovers that even in an idyllic beach town, there are women living with the deepest of secrets. Thus begins the Oysterville Sewing Circle—where women can join forces to support each other through the troubles they keep hidden.
Yet just as Caroline regains her creativity and fighting spirit, and the children begin to heal from their loss, an unexpected challenge tests her courage and her heart. This time, though, Caroline is not going to run away. She's going to stand and fight for everything—and everyone—she loves.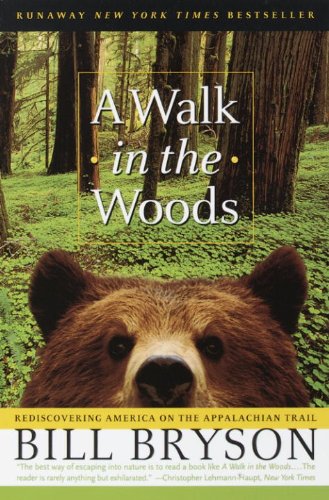 This is the perfect book to read in the spring, when the winter has harnessed you in for months and your very being is just begging to go outside and be in awe of nature at its finest!
Bring it on your next camping trip. If you aren't into that sort of thing, you might just want to try it out after reading this book. (Don't let the bear on the cover scare you!)
Back in America after twenty years in Britain, Bill Bryson decided to reacquaint himself with his native country by walking the 2,100-mile Appalachian Trail, which stretches from Georgia to Maine. The AT offers an astonishing landscape of silent forests and sparkling lakes—and to a writer with the comic genius of Bill Bryson, it also provides endless opportunities to witness the majestic silliness of his fellow human beings.
For a start there's the gloriously out-of-shape Stephen Katz, a buddy from Iowa along for the walk. Despite Katz's overwhelming desire to find cozy restaurants, he and Bryson eventually settle into their stride, and while on the trail they meet a bizarre assortment of hilarious characters. But A Walk in the Woods is more than just a laugh-out-loud hike. Bryson's acute eye is a wise witness to this beautiful but fragile trail, and as he tells its fascinating history, he makes a moving plea for the conservation of America's last great wilderness. An adventure, a comedy, and a celebration, A Walk in the Woods has become a modern classic of travel literature.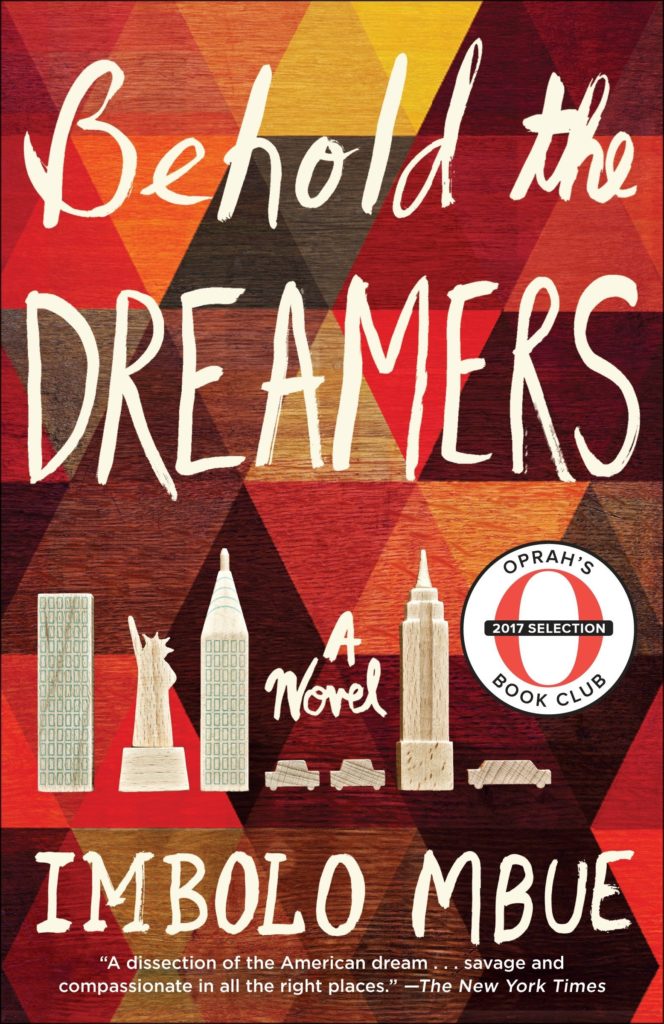 This is a book that really made me think and consider my own roots as an immigrant. It took me by surprise, especially the ending which was not at all what I was expecting it to be.
Jende Jonga, a Cameroonian immigrant living in Harlem, has come to the United States to provide a better life for himself, his wife, Neni, and their six-year-old son. In the fall of 2007, Jende can hardly believe his luck when he lands a job as a chauffeur for Clark Edwards, a senior executive at Lehman Brothers. Clark demands punctuality, discretion, and loyalty—and Jende is eager to please. Clark's wife, Cindy, even offers Neni temporary work at the Edwardses' summer home in the Hamptons. With these opportunities, Jende and Neni can at last gain a foothold in America and imagine a brighter future.
However, the world of great power and privilege conceals troubling secrets, and soon Jende and Neni notice cracks in their employers' façades.
When the financial world is rocked by the collapse of Lehman Brothers, the Jongas are desperate to keep Jende's job—even as their marriage threatens to fall apart. As all four lives are dramatically upended, Jende and Neni are forced to make an impossible choice.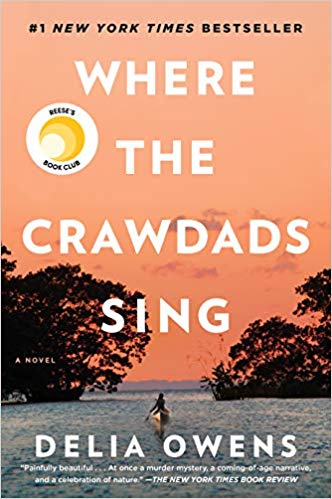 This is the book that everyone is reading and everyone is talking about. It's easy to see why. If you haven't read it, you simply must!
For years, rumors of the "Marsh Girl" have haunted Barkley Cove, a quiet town on the North Carolina coast. So in late 1969, when handsome Chase Andrews is found dead, the locals immediately suspect Kya Clark, the so-called Marsh Girl. But Kya is not what they say. Sensitive and intelligent, she has survived for years alone in the marsh that she calls home, finding friends in the gulls and lessons in the sand. Then the time comes when she yearns to be touched and loved. When two young men from town become intrigued by her wild beauty, Kya opens herself to a new life–until the unthinkable happens.
Perfect for fans of Barbara Kingsolver and Karen Russell, Where the Crawdads Sing is at once an exquisite ode to the natural world, a heartbreaking coming-of-age story, and a surprising tale of possible murder. Owens reminds us that we are forever shaped by the children we once were, and that we are all subject to the beautiful and violent secrets that nature keeps.
Have you already made it through these posts? Check out my reading list from last Fall, my favorite biographies, some stellar autobiographies, or my favorite summer reads for more ideas!