This post may contain affiliate links. Full disclosure policy
THIS POST MAY CONTAIN REFERRAL LINKS. IF YOU CLICK THROUGH AND TAKE ACTION, I MAY BE COMPENSATED, AT NO ADDITIONAL COST TO YOU.
I love books.  All books. Between the pages of a book always has been and will always be my happy place.
Though I love fiction and have spent much of my life writing it, I read a ton of non-fiction, especially memoir and biography.  As I gain more perspective and wisdom about my own life story, I am even more intrigued by true stories of other people's lives.
Reading memoir and biography gives me a chance to walk a mile in someone else's shoes, to experience other cultures through the eyes of a first-person guide.  Reading memoirs can be inspiring, eye opening, heartwarming and, sometimes, heartbreaking.  No matter the writer, tone, or subject, I always learn something.
Since it's memoir week here at FierceBeyond50, I thought I'd share a completely personal list of some of favorite memoirs and autobiographies.
The topics and tone of these books are all over the map but they're all winners. Reading any one of them will be time well spent!
(Also, for those of you who are toying with the idea of writing a memoir, I've listed a couple of outstanding books to help you get started, stay inspired, see it through, and write brilliantly.)
Must-Read Autobiographies
As I explained in my recent post, Should You Write Your Memoir, autobiographies tell the chronological stories of an author's entire life.
Here are a few of my favorites:
The Hiding Place by Corrie Ten Boom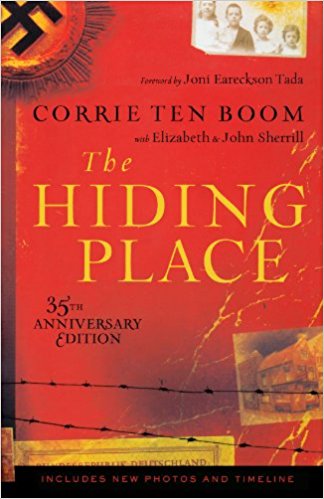 First of all, this is, hands down, the most inspiring, uplifting, page-turning biography I have ever read. It has particular significance and impact for us beyond 50 women.
Corrie Ten Boom was a devout but fairly ordinary woman who expected to live out her life as a spinster in Holland.  When Nazi's invade, Corrie and her family will choose faith over personal safety, joining the resistance and hiding Jews in their home. It's a choice will cost them everything, overturning Corrie's "ordinary" life to find her true purpose and calling.
If you haven't read it, do.  Immediately.

Infidel by Ayaan Hirsi Ali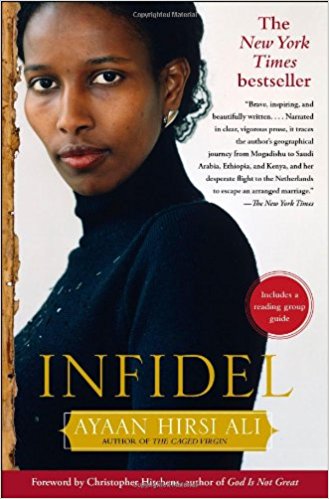 Another page turner is Infidel. I read this gem of a book several years ago and could not put it down! The story of Ayaan Hirsi Ali's childhood in a strict Muslim culture gave me a glimpse into a different, sometimes frightening world. Her bravery in escaping that world was inspiring and the story itself kept me on the edge of my seat.

Diary of a Young Girl by Anne Frank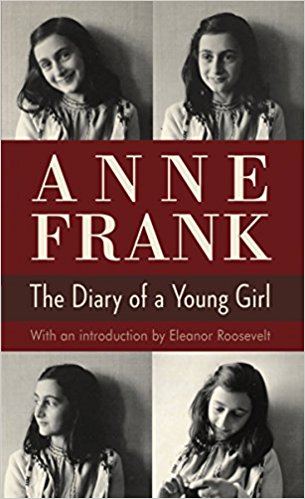 Surely you've read this by now, haven't you? The tragic, tender, and honestly written diaries of young Anne Frank, whose family is forced into hiding during Hitler's rise, is a literary classic.
If you haven't read it, you must.  If you have read it, maybe it's time to do so again.

Memoirs to Read
Memoirs focus on a specific time frame or series of personal anecdotes that support or illustrate a particular theme or life lesson.
Here are a few I could (and have) read over and over again.
The Glass Castle by Jeannette Walls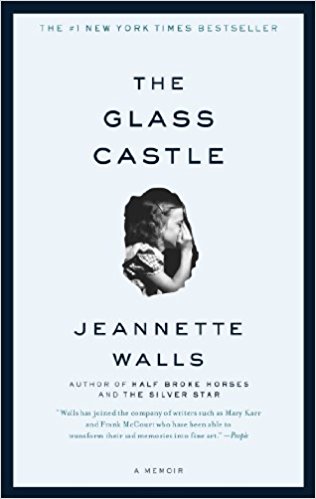 There's a reason that The Glass Castle sits on the top of most "Best Memoir" lists and spent seven years on the NYT bestseller lists. It's a tremendous and beautifully written coming of age story and an epic tale. The story spans the map, from the family's nomadic existence in the Southwest, to their trials and downfall in West Virginia, to the author's brave break to create a life of her own.

Angela's Ashes by Frank McCourt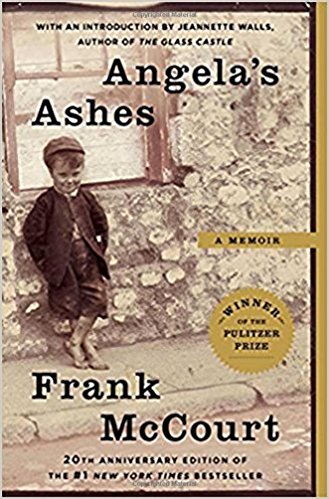 Angela's Ashes tells the tragic story of the author's childhood in the slums of Limerick, Ireland.  Even in the midst of tragedy, McCourt's storytelling can make you smile and sometimes laugh out loud.
"When I look back on my childhood I wonder how I managed to survive at all. It was, of course, a miserable childhood: the happy childhood is hardly worth your while. Worse than the ordinary miserable childhood is the miserable Irish childhood, and worse yet is the miserable Irish Catholic childhood."

Prize Winner of Defiance, Ohio by Terry Ryan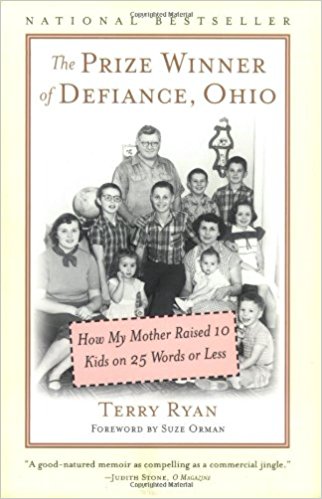 This is the true tale of a poor but tenacious woman who entered contests and wrote jingles to help feed and clothe her brood of ten. Though a lighter read than something like Angela's Ashes, it's far from lightweight. Still, it's impossible not to admire the optimism and ingenuity of Terry Ryan's mother, Evelyn. You'll find yourself cheering from the sidelines as Evelyn meets every obstacle.

Tender at the Bone by Ruth Reichl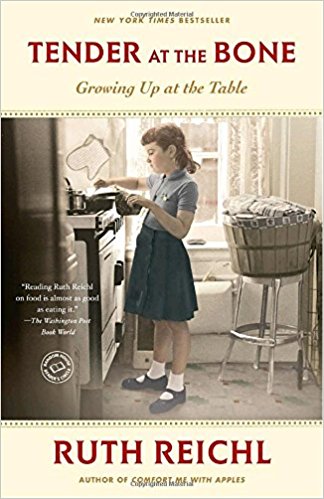 Oh, how I love Ruth Reichl!
She's funny. She's a great wordsmith.  And she's an amazing cook.  An amazingly written, laugh out loud, page-turning memoir…with recipes!
Seriously, I loved this story of Ruth's very quirky family and odd upbringing.  As I read how Ruth used humor and food as her solace and salvation, I came to love her as well.

More Must-Read Memoirs
My Kitchen Year by Ruth Reichl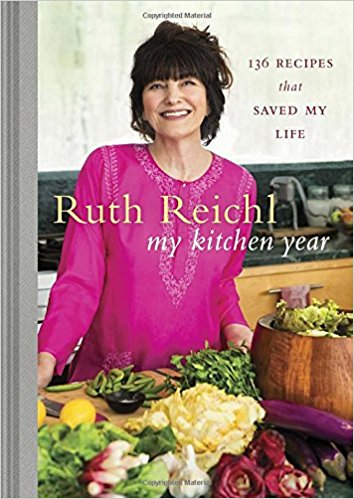 Yes.  I am including another Ruth Reichl book on my list. I've read several of her books and loved them all but this one….This one hold a warm place in my heart.
Why? Because Ruth Reichl's fierceness is on full, resplendent, delicious display.
The 60-year old Reichl, editor in chief of Gourmet magazine for ten years, finds herself without a job or an identity when the magazine closes suddenly. Retreating to her kitchen and culinary roots, she rediscovers her love of life and cooking. And share recipes that helped pave the path in the process.
What's not to love about this book? Nothing.

Into Thin Air by Jon Krakauer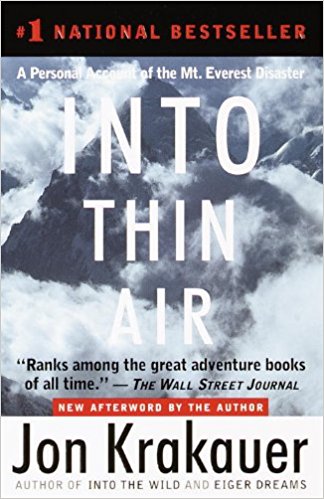 If you're ready for a true tale of adventure and danger, this is the memoir for you. From the first pages, ominous with clouds of a gathering storm, you will know this memoir about Krakauer's famously ill-fated attempt to summit Mt. Everest is leading to disaster. Even so, you'll be biting your nails every step of the way. It's a starkly written story, tragic and compelling, and impossible to put down.

How to Write a Memoir, According to Books
Writing a memoir can be a huge, even daunting project. These instructional books on the art and craft of writing a memoir are loaded with inspiration and practical advice.
Writing Life Stories by Bill Roorbach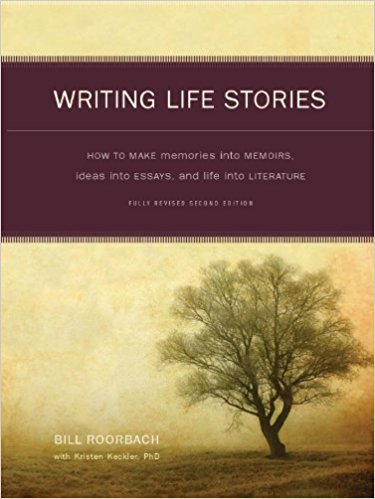 This book has used as an instructional text in all kinds of memoir and creative nonfiction classes.  Roorbach has a friendly, familiar style of writing that will put you at ease. His exercises and techniques will help spark your memory as well as your creativity and show you how to craft memorable characters and compelling scenes.

Writing the Memoir by Judith Barrington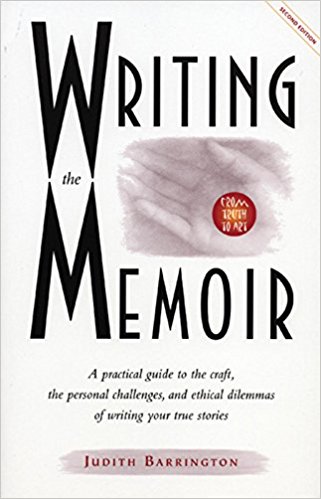 Though I have not personally read this book, Writing the Memoir is one of the best-selling and most highly praised books of its type. The online description says…
"Since Writing the Memoir came out in early 1997 it has sold roughly 80,000 copies and is consistently praised as "the best book on memoir out there." It is thought-provoking, explanatory, and practical: each chapter ends with writing exercises. It covers everything from questions of truth and ethics to questions of craft and the crucial retrospective voice."

Finally, whether you're interested in reading a great memoir or writing one, the books on my list of personal favorites will not disappoint!