This post may contain affiliate links. Full disclosure policy
THIS POST MAY CONTAIN REFERRAL LINKS. IF YOU CLICK THROUGH AND TAKE ACTION, I MAY BE COMPENSATED, AT NO ADDITIONAL COST TO YOU.
Susan B. Anthony labored her entire life planting a tree from which she never got to eat the fruit. She died years before women won the right to vote. How proud she would be decades later that women are not only voting in record numbers, but they are also running and winning Congressional seats in record numbers as well.
In honor of #InternationalWomensDay, I wanted to talk about a few fierce women that have paved the way for all of us. We owe them! They deserve major major kudos. At the very least, pick up their biography and read all about them. There is so much wisdom and inspiration and courage in these pages. Soak it all in. Harness that power.
Here are a few biographies that belong on everyone's shelf. There are so many more inspirational women and incredible stories that this list just scrapes the surface.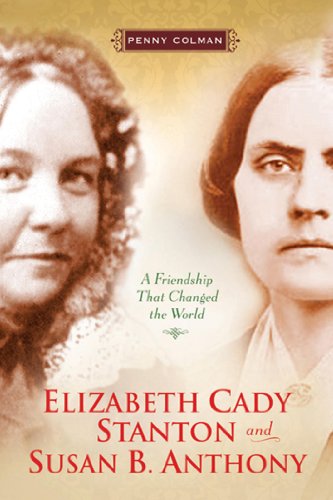 We will kick things off with the very fierce Susan B. Anthony, the inspiration behind this post.
In the Spring of 1851 two women met on a street corner in Seneca Falls, New York—Elizabeth Cady Stanton, a thirty-five year old mother of four boys, and Susan B. Anthony, a thirty-one year old, unmarried, former school teacher. Immediately drawn to each other, they formed an everlasting and legendary friendship. Together they challenged entrenched beliefs, customs, and laws that oppressed women and spearheaded the fight to gain legal rights, including the right to vote despite fierce opposition, daunting conditions, scandalous entanglements and betrayal by their friends and allies.
Weaving events, quotations, personalities, and commentary into a page-turning narrative, Penny Colman tells this compelling story and vividly portrays the friendship between Elizabeth Cady Stanton and Susan B. Anthony, a friendship that changed history.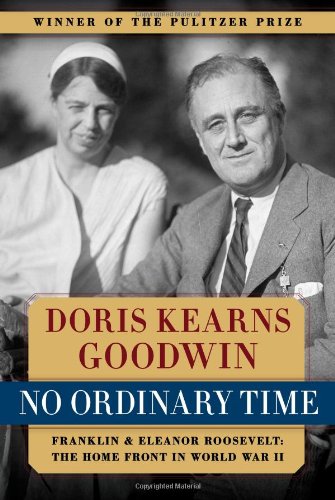 While this book isn't specifically about Eleanor, it expertly recaps her many accomplishments and the great impact she had on the country. As they say, behind every great man is a great women. She was certainly that.
Winner of the Pulitzer Prize for History, No Ordinary Time is a monumental work, a brilliantly conceived chronicle of one of the most vibrant and revolutionary periods in the history of the United States.
With an extraordinary collection of details, Goodwin masterfully weaves together a striking number of story lines—Eleanor and Franklin's marriage and remarkable partnership, Eleanor's life as First Lady, and FDR's White House and its impact on America as well as on a world at war. Goodwin effectively melds these details and stories into an unforgettable and intimate portrait of Eleanor and Franklin Roosevelt and of the time during which a new, modern America was born.
This biography tells the story of Pearl Buck, a captivating author who wrote one of my favorite books of all time, The Good Earth. (Side note, if you haven't read this, stop reading this blog immediately and go find a copy of this book and read every page.)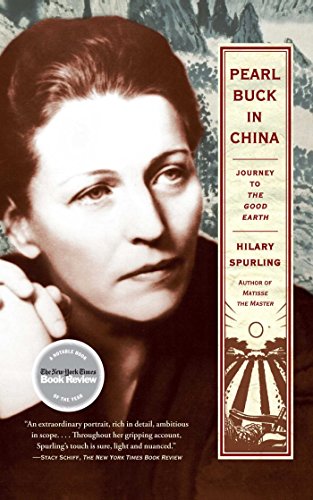 She recreated the lives of ordinary Chinese people in The Good Earth, an overnight worldwide bestseller in 1932, later a blockbuster movie. Buck went on to become the first American woman to win the Nobel Prize for Literature. Long before anyone else, she foresaw China's future as a superpower, and she recognized the crucial importance for both countries of China's building a relationship with the United States. As a teenager she had witnessed the first stirrings of Chinese revolution, and as a young woman she narrowly escaped being killed in the deadly struggle between Chinese Nationalists and the newly formed Communist Party. 
Pearl grew up in an imperial China unchanged for thousands of years. She was the child of American missionaries, but she spoke Chinese before she learned English, and her friends were the children of Chinese farmers. She took it for granted that she was Chinese herself until she was eight years old, when the terrorist uprising known as the Boxer Rebellion forced her family to flee for their lives. It was the first of many desperate flights. Flood, famine, drought, bandits, and war formed the background of Pearl's life in China. "Asia was the real, the actual world," she said, "and my own country became the dreamworld." 
Pearl wrote about the realities of the only world she knew in The Good Earth. It was one of the last things she did before being finally forced out of China to settle for the first time in the United States. She was unknown and penniless with a failed marriage behind her, a disabled child to support, no prospects, and no way of telling that The Good Earth would sell tens of millions of copies. It transfixed a whole generation of readers just as Jung Chang's Wild Swans would do more than half a century later. No Westerner had ever written anything like this before, and no Chinese had either.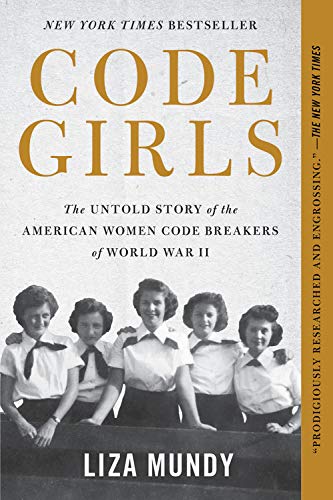 Recruited by the U.S. Army and Navy from small towns and elite colleges, more than ten thousand women served as codebreakers during World War II.
While their brothers and boyfriends took up arms, these women moved to Washington and learned the meticulous work of code-breaking. Their efforts shortened the war, saved countless lives, and gave them access to careers previously denied to them.
A strict vow of secrecy nearly erased their efforts from history; now, through dazzling research and interviews with surviving code girls, bestselling author Liza Mundy brings to life this riveting and vital story of American courage, service, and scientific accomplishment.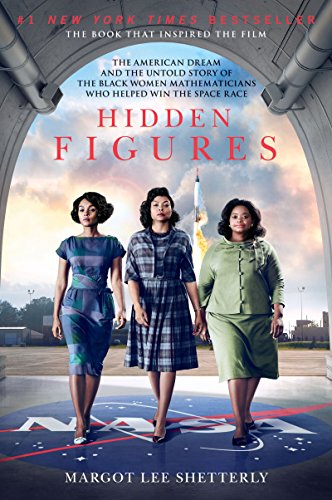 You might have seen the movie (it was amazing!) but the book is even better.
The phenomenal true story of the black female mathematicians at NASA whose calculations helped fuel some of America's greatest achievements in space. Soon to be a major motion picture starring Taraji P. Henson, Octavia Spencer, Janelle Monae, Kirsten Dunst, and Kevin Costner.
Before John Glenn orbited the earth, or Neil Armstrong walked on the moon, a group of dedicated female mathematicians known as "human computers" used pencils, slide rules and adding machines to calculate the numbers that would launch rockets, and astronauts, into space.
Among these problem-solvers were a group of exceptionally talented African American women, some of the brightest minds of their generation. Originally relegated to teaching math in the South's segregated public schools, they were called into service during the labor shortages of World War II, when America's aeronautics industry was in dire need of anyone who had the right stuff. Suddenly, these overlooked math whizzes had a shot at jobs worthy of their skills, and they answered Uncle Sam's call, moving to Hampton, Virginia and the fascinating, high-energy world of the Langley Memorial Aeronautical Laboratory.
Even as Virginia's Jim Crow laws required them to be segregated from their white counterparts, the women of Langley's all-black "West Computing" group helped America achieve one of the things it desired most: a decisive victory over the Soviet Union in the Cold War, and complete domination of the heavens.
Starting in World War II and moving through to the Cold War, the Civil Rights Movement and the Space Race, Hidden Figures follows the interwoven accounts of Dorothy Vaughan, Mary Jackson, Katherine Johnson and Christine Darden, four African American women who participated in some of NASA's greatest successes. It chronicles their careers over nearly three decades they faced challenges, forged alliances and used their intellect to change their own lives, and their country's future.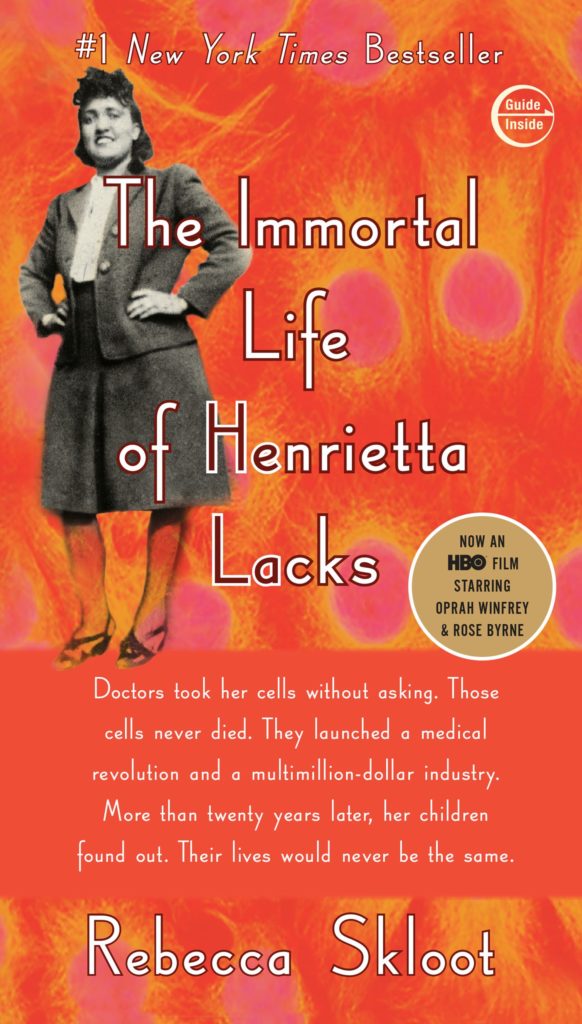 Sometimes contributions to society are less intentional but every bit as grand. Like Henrietta Lacks, the unwitting source of the cells that created the life-saving polio vaccine.
Her name was Henrietta Lacks, but scientists know her as HeLa. She was a poor black tobacco farmer whose cells—taken without her knowledge in 1951—became one of the most important tools in medicine, vital for developing the polio vaccine, cloning, gene mapping, and more. Henrietta's cells have been bought and sold by the billions, yet she remains virtually unknown, and her family can't afford health insurance. This phenomenal New York Times bestseller tells a riveting story of the collision between ethics, race, and medicine; of scientific discovery and faith healing; and of a daughter consumed with questions about the mother she never knew.
On the two hundredth anniversary of her birth, a landmark biography transforms Charlotte Brontë from a tragic figure into a modern heroine.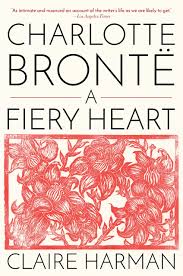 Charlotte Brontë famously lived her entire life in an isolated parsonage on a remote English moor with a demanding father and siblings whose astonishing childhood creativity was a closely held secret.
The genius of Claire Harman's biography is that it transcends these melancholy facts to reveal a woman for whom duty and piety gave way to quiet rebellion and fierce ambition.
Drawing on letters unavailable to previous biographers, Harman depicts Charlotte's inner life with absorbing, almost novelistic intensity. She seizes upon a moment in Charlotte's adolescence that ignited her determination to reject poverty and obscurity: While working at a girls' school in Brussels, Charlotte fell in love with her married professor, Constantin Heger, a man who treated her as "nothing special to him at all." She channeled her torment into her first attempts at a novel and resolved to bring it to the world's attention.
Charlotte Brontë is a groundbreaking view of the beloved writer as a young woman ahead of her time. Shaped by Charlotte's lifelong struggle to claim love and art for herself, Harman's richly insightful biography offers readers many of the pleasures of Brontë's own work.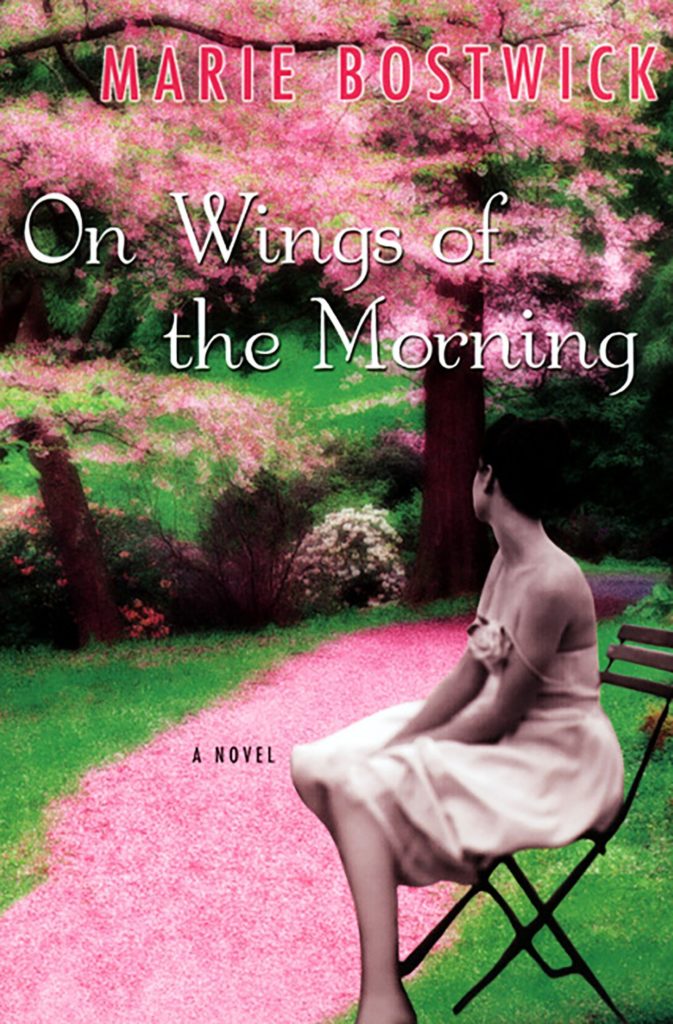 Okay, this is a shameless plug for one of my books and I know it's fiction, but an enormous amount of research went in to this project on the WASP (Women Airforce Service Pilots) and I'm forever inspired. Though main character in this book is a product of my imagination, her story was heavily influenced by the true stories of these brave women and the enormous contribution they made to the war effort in particular and aviation as a whole.
Morgan Glennon's destiny points straight up into Oklahoma's clear, blue sky. It's been that way since he was four years old, imagining the famous flier father he's never met. Morgan leaves college to enlist as a Navy pilot, and his whole world suddenly changes when America goes to war. Watching his friends fall in battle, robs Morgan of the joy he always felt in the air. It will take one very unusual woman to help him get it back…
Georgia Jean Carter learned early never to rely on a man for anything but trouble. Airplanes are different: they take a girl places most boyfriends can't. Remarkably, the war makes it possible for Georgia to do her part as a pilot. Flying with the WASPs brings a special sense of belonging–yet there's something missing that Georgia doesn't recognize until a brief encounter sets her dreaming about a young flyboy she barely knows…