This post may contain affiliate links. Full disclosure policy
THIS POST MAY CONTAIN REFERRAL LINKS. IF YOU CLICK THROUGH AND TAKE ACTION, I MAY BE COMPENSATED, AT NO ADDITIONAL COST TO YOU.
It's National Author's Day!
Since I love reading, writing, and all things books, this little known holiday is right up there with National Penguin Day or National Chocolate Chip Cookie Day for me.
It's so fitting that National Author Day happens right as Fall is in full swing. It's the moment when it's socially acceptable to wear cozy clothes all day, with house slippers, and reading glasses, and a crackling fire, and sip on hot tea, cocoa and coffee all the day long.  Books and Fall go together like peas and carrots, if you ask me.
In honor of today, I thought I would put together a short list of the books I come back to again and again.
The Keeper Shelf
I'm sure that, like me, many of you have a "keeper shelf" of books that you love too much to part with and love to read and re-read. My keeper shelf is more of an entire keeper library but I thought you'd enjoy hearing about a few of my all-time favorites books.
Each one is an un-put-downable page turner. If you haven't read them, you must! I'm sure you'll treasure them as much as I have.
The important thing is that you are reading. And I know firsthand how difficult it is to carve out time in your busy day for books, but trust me, it's so important (and I'm not just saying that because I am an author.)

"In 1903, a young Scotswoman named Mary Mackenzie sets sail for China to marry her betrothed, a military attaché in Peking. But soon after her arrival, Mary falls into an adulterous affair with a young Japanese nobleman, scandalizing the British community. Casting her out of the European community, her compatriots tear her away from her small daughter. A woman abandoned and alone, Mary learns to survive over forty tumultuous years in Asia, including two world wars and the cataclysmic Tokyo earthquake of 1923."
Not a lot of people know about this book and I've never understood why. It's a marvelous book! I've read it at least six times.  Mary McKenzie is a believably flawed but sympathetic heroine. I've never traveled to Asia, but I loved the sensation that I was discovering Japan with along with her.

"Patty Jane Dobbin should have known better than to marry a man as gorgeous as Thor Rolvaag, but she was too smitten to think twice. Yet nine months into their marriage, with a baby on the way, Thor is gone. It's a good thing Patty Jane has her irrepressible sister, Harriet, to rely on. For it's been said that a fine haircut can cure any number of ills, and before long the Minnesota sisters have opened a neighborhood beauty parlor complete with live harp music and an endless supply of delicious Norwegian baked goods. It's a wonderful, warmhearted place where you can count on good friends, lots of laughter, tears, and comfort when you need it—and the unmistakable scent of somebody getting a permanent wave. . . "
This is one of those laughter-through-tears kinds of books that I can't get enough of. Patty Jane and her sister Harriet go through so much, but they never, ever lose their sense of humor or hope.  These are my kind of heroines!
"January 1946: London is emerging from the shadow of the Second World War, and writer Juliet Ashton is looking for her next book subject. Who could imagine that she would find it in a letter from a man she's never met, a native of the island of Guernsey, who has come across her name written inside a book by Charles Lamb. As Juliet and her new correspondent exchange letters, Juliet is drawn into the world of this man and his friends—and what a wonderfully eccentric world it is. The Guernsey Literary and Potato Peel Pie Society—born as a spur-of-the-moment alibi when its members were discovered breaking curfew by the Germans occupying their island—boasts a charming, funny, deeply human cast of characters, from pig farmers to phrenologists, literature lovers all.
When I was on my 2009 tour, I kept saying, "Yes, you've got to read A Thread Of Truth. I know you're going to love it. But no one is allowed to leave this bookstore without a copy of Guernsey Literary and Potato Peel Pie Society. Really. I'm watching you." I still feel that way. Really.  Read this book. I'm watching you.
Also, it was just turned into a movie and was so so good! Add it to your Netflix queue.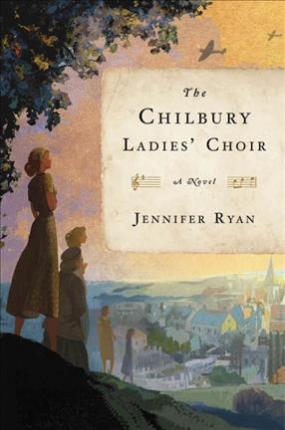 "As England becomes enmeshed in the early days of World War II and the men are away fighting, the women of Chilbury village forge an uncommon bond. They defy the Vicar's stuffy edict to close the choir and instead "carry on singing," resurrecting themselves as the Chilbury Ladies' Choir. We come to know the home-front struggles of five unforgettable choir members: a timid widow devastated when her only son goes to fight; the older daughter of a local scion drawn to a mysterious artist; her younger sister pining over an impossible crush; a Jewish refugee from Czechoslovakia hiding a family secret; and a conniving midwife plotting to outrun her seedy past."
I can truly say that I adored every word in this book. It's just so British! This book perfectly embodies the quiet humor, scenes from country life, and personality quirks and conflicts that go into making books about an English village such a pleasure to read.  It's written in an epistolary style, which means the story is told through the letters and diaries of various characters. As a writer, I can tell you that this is a very difficult thing to pull off but, done well, it can provide a wonderful intimacy between the reader and the characters.
I love everything about this story and the way it is told.

"Major Ernest Pettigrew is an English country gentleman of the old school. His quiet and orderly life is turned upside down by the death of his brother and his subsequent meeting with Mrs. Jasmina Ali, a widowed Pakistani shopkeeper who shares his love of literature.  Their friendship blossoms into a late-in-life romance that catches them both by surprise and challenges the staid cultural mores and secret prejudices of their quiet little village, Edgecombe on St. Mary."
This is another older book, released in 2010, and one of my very favorite stories. I've read it and re-read it which, given the height of my to-be-read pile and the limited amount of leisure hours in my day, is the highest compliment I can give.
If I were to describe Major Pettigrew's Last Stand in two words, they would be "charming" and "tender". Also sweet.  (I can have three words, can't I?  After all, it is my blog, right?)
This is just the most delicious read, so satisfying and so sweet. The romance that develops between Mrs. Ali felt so genuine to me and the obstacles they face to nurture that romance so daunting that I found myself cheering them on, hoping desperately for their love to triumph.  When I got to the ending, I remember clamping the book to my chest, sighing, and just sitting there feeling very, very happy.

"The one thing you can depend on in Cold Sassy, Georgia, is that word gets around – fast. When Grandpa E. Rucker Blakeslee announces one July morning in 1906 that he's aiming to marry the young and freckledy milliner, Miss Love Simpson – a bare three weeks after Granny Blakeslee has gone to her reward – the news is served up all over town with that afternoon's dinner. And young Will Tweedy suddenly finds himself eyewitness to a major scandal. Boggled by the sheer audacity of it all, and not a little jealous of his grandpa's new wife, Will nevertheless approves of this May-December match and follows its progress with just a smidgen of youthful prurience. As the newlyweds' chaperone, conspirator, and confidant, Will is privy to his one-armed, renegade grandfather's second adolescence; meanwhile, he does some growing up of his own. He gets run over by a train and lives to tell about it; he kisses his first girl, and survives that too."
This book has it all – humor, pathos, characters you feel like you know intimately and miss when you're done, and a plot that keeps you guessing. I think it's one of the best coming of age stories ever written. If I were going to be stranded on a desert island with only as many books as I could fit in my purse, this would be one of them.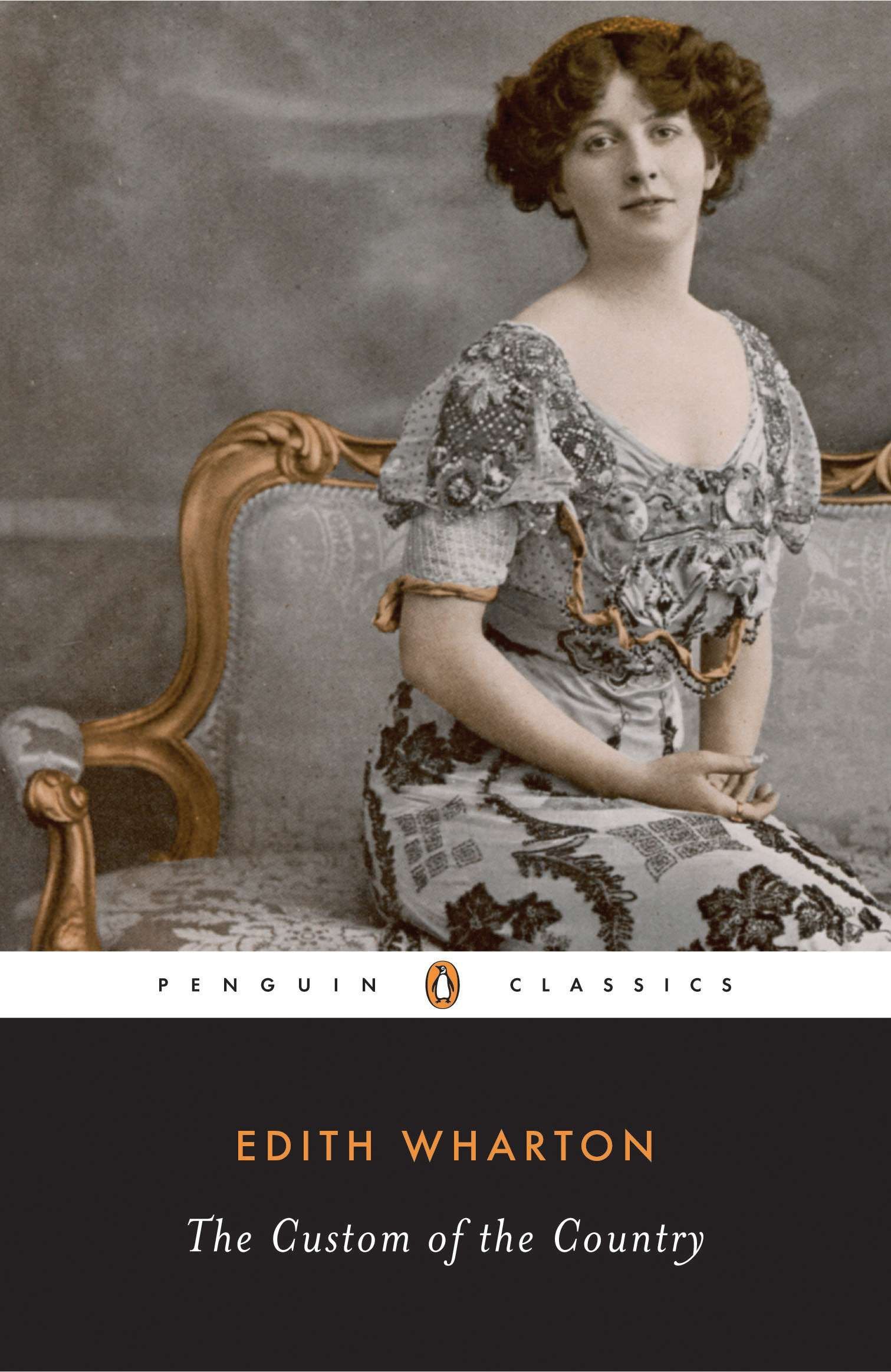 "First published in 1913, Edith Wharton's The Custom of the Country is a scathing novel of ambition featuring one of the most ruthless heroines in literature. Undine Spragg is as unscrupulous as she is magnetically beautiful. Her rise to the top of New York's high society from the nouveau riche provides a provocative commentary on the upwardly mobile and the aspirations that eventually cause their ruin. One of Wharton's most acclaimed works, The Custom of the Country is a stunning indictment of materialism and misplaced values that is as powerful today for its astute observations about greed and power as when it was written nearly a century ago."
I have read and adored pretty much every book Edith Wharton ever wrote – her satire is sharp, her moral commentary subtle and wise, her characters believable, her dialogue biting and witty – but this is my favorite. Weighty but so worth the effort. Don't let the publication date throw you. Though it was written a hundred years ago, the themes are incredibly relevant to our modern Gilded Age.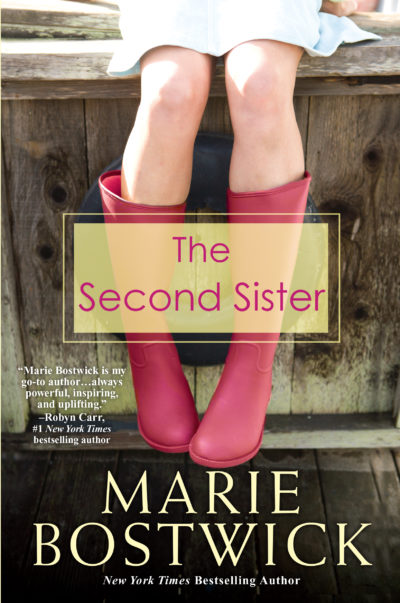 "Years of long workdays and little sleep as a political campaigner are about to pay off now that Lucy Toomey's boss is entering the White House. But when her estranged older sister, Alice, unexpectedly dies, Lucy is drawn back to Nilson's Bay, her small, close-knit Wisconsin hometown.
An accident in her teens left Alice mentally impaired, and she was content to stay in Nilson's Bay. Lucy, meanwhile, got out and never looked back. But now, to meet the terms of Alice's eccentric will, Lucy has taken up temporary residence in her sister's cottage—and begins to see the town, and Alice's life, anew. Alice's diverse group of friends appears to have little in common besides an interest in quilting. Yet deep affection for Alice united them and soon Lucy, too, is brought into the fold as they share problems and stories. And as she finds warmth and support in this new circle, Lucy begins to understand this will be her sister's enduring gift—a chance to move beyond her difficult past, and find what she has long been missing…"
What's a book roundup without throwing one of your own in there? The Second Sister is about to be a Hallmark Hall of Fame Movie! That means everyone needs to read the book before the movie version, Christmas Everlasting, comes out on November 24th.

The Full List
Here's the full roundup with links to purchase the books from Amazon. Happy reading!
The Ginger Tree by Oswald Wynd
Patty Jane's House of Curl by Lorna Landvik
The Guernsey Literary and Potato Peel Pie Society by Annie Barrows
The Chilbury Ladies' Choir by Jennifer Ryan
Major Pettigrew's Last Stand by Helen Simonson
Cold Sassy Tree by Olive Ann Burns
The Custom of the Country by Edith Wharton
The Second Sister by Marie Bostwick