This post may contain affiliate links. Full disclosure policy
THIS POST MAY CONTAIN REFERRAL LINKS. IF YOU CLICK THROUGH AND TAKE ACTION, I MAY BE COMPENSATED, AT NO ADDITIONAL COST TO YOU.
Posting gift guides for girlfriends, grandkids, and book lovers this month has been a lot of fun! I've referred back to the guides more than once while checking off names on my personal Christmas list. There really are some great ideas there.
Even so, to my way of thinking, very few presents for purchase can measure up to a gift made my hand.
In fact, the only one that comes to mind is this new, utterly darling teardrop trailer.  I'm posting a photo here on the off chance that Santa might be reading this blog post. (Mr. Claus, as I'm sure you're already aware, I've been VERY good this year.)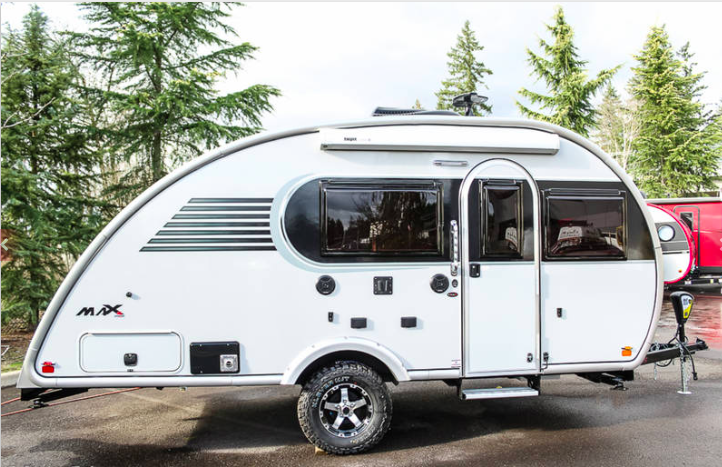 It probably comes as no surprise that many of my homemade gifts are of the quilted variety.  Much as I'd love to make quilts for all the people on my list, I simply don't have that kind of a time.
But don't despair! So many delightful handmade gifts that anyone would be thrilled to receive don't require an enormous investment of time. In fact, many can be made in under and hour!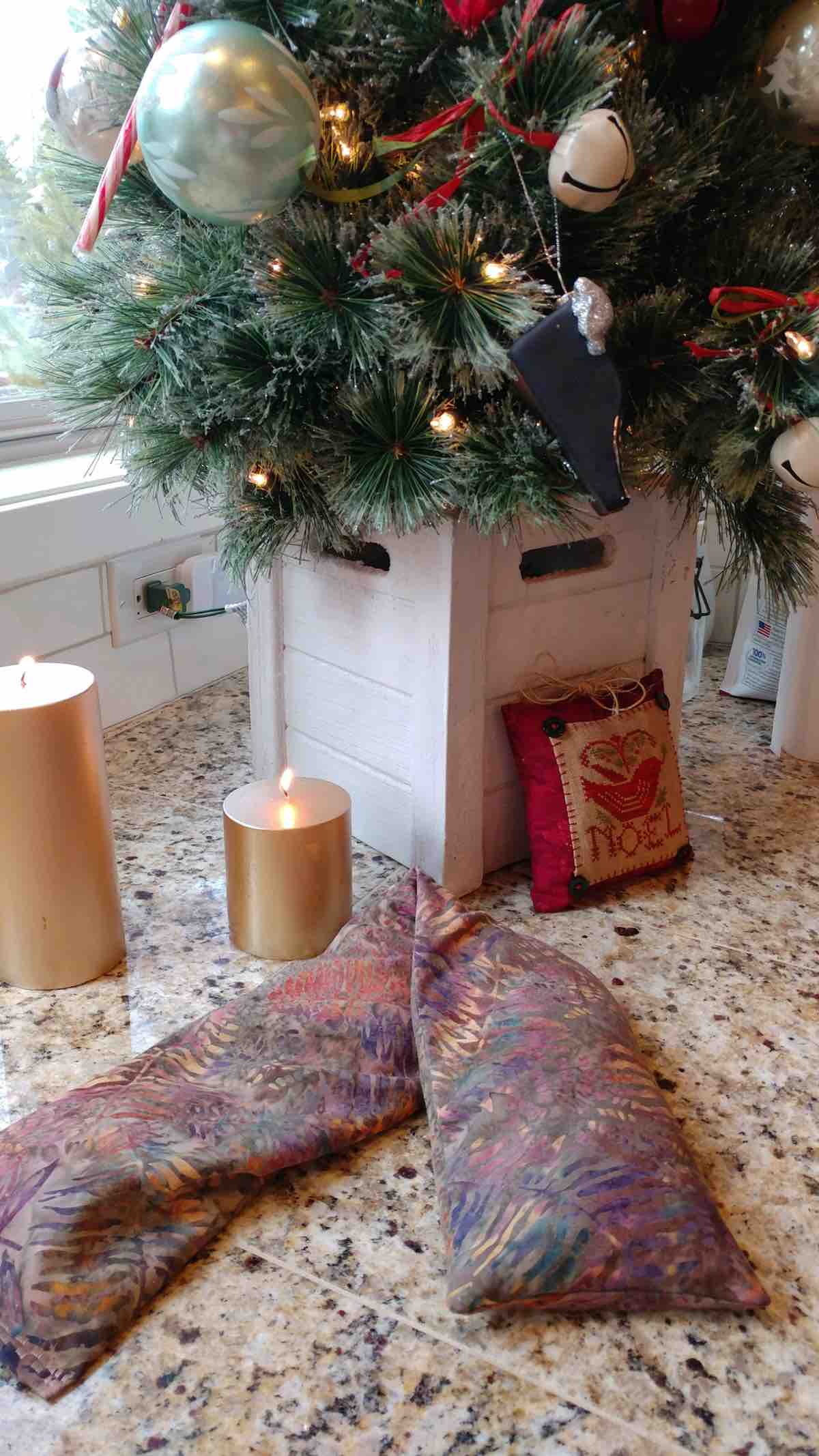 This cozy and comforting neck warmer that my friend, Deb, made for me is a perfect example.  So useful, perfect for soothing sore muscles, and so easy to make! Here's how to do it…
Just cut a long fabric rectangle, say 24 inches by 10 inches.  Fold the fabric in half lengthwise with right sides together. Sew a seam on the long edge of the fabric and on one of the two short edges to make a tube.
Turn the tube inside out, then fold down the open edge toward the inside.  Press the folded edge with a hot iron.  Fill the fabric tube with uncooked rice (Not too full! You want to be able to drape the tube over your neck easily). Stitch closed the open edge of the tube.
Voila! You've made a wonderful gift in less than an hour – probably more like half an hour.
Enclose a card that explaining how to use the neck warmer – just place in the microwave on high for 90 seconds to 2 minutes. These are great for sore muscles.  I also like to put one under the covers just before bed so my feet will be warm and toasty when I hop into bed.
Crafted Gift Ideas That Take Less than an Hour
Looking back over my posts from the last year, I realized I've had tutorials on quite a few quickly made crafts that would make wonderful Christmas gifts.
How about…

More homemade Christmas Gifts from Pinterest
And here are a few more ideas from other blogs…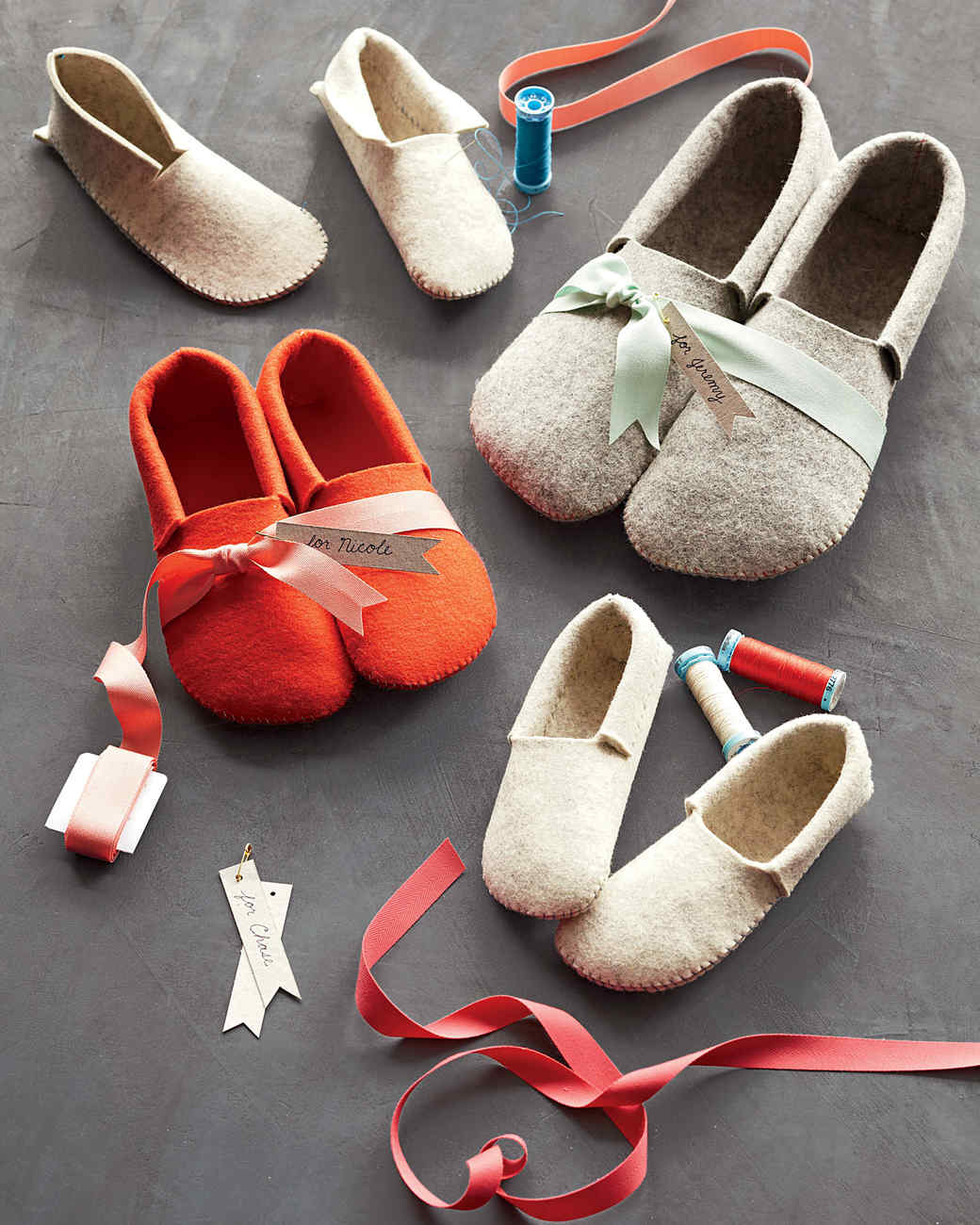 Sewn Felt Slippers from Martha Stewart – I just love this slippers! Martha's version are simple and elegant but I think it might be fun to dress the up with a little embroidery or stitch on some pretty buttons.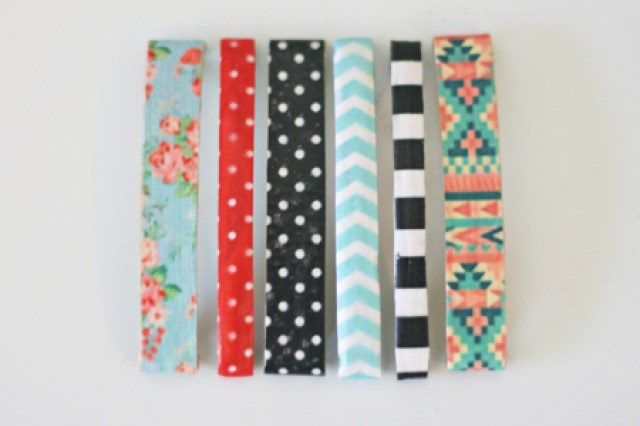 Could these colorful little hair clips from Pretty Life Girls be any more adorable? Nope. Not possible. They are also ridiculously easy.  I can think of some curly little granddarlings who would love to make some of these with Grammy when she comes to visit over Christmas!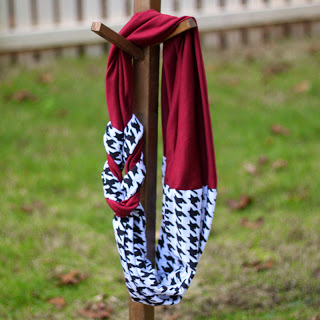 This elegant infinity scarf from Put Up Your Dukes is way easier to make than it looks. You can make it with colorful jersey but I think this would be a fabulous way to recycyle/upcycle old t-shirts.
Who wouldn't love beautiful jar of delicious marinated feta cheese?  The people at Half Baked Harvest show you how to make up a batch in about five minutes and even throw in a recipe to go with it!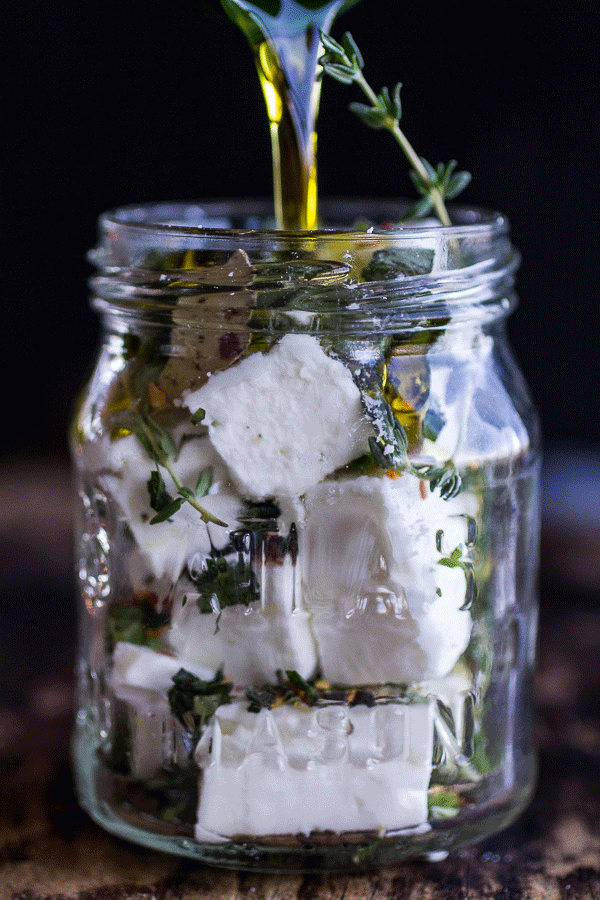 These chocolate dipped spoons from My Baking Addiction take only minutes to make. What a perfect gift for the chocoholic or coffee lover in your life!