This post may contain affiliate links. Full disclosure policy
THIS POST MAY CONTAIN REFERRAL LINKS. IF YOU CLICK THROUGH AND TAKE ACTION, I MAY BE COMPENSATED, AT NO ADDITIONAL COST TO YOU.
So many holiday to-dos these days. When I opened my calendar for this week it tells me I should plan my Christmas table centerpiece!
While I could just use my simple homemade advent calendar for the center of my table or a DIY floral arrangement like I did for Easter, why not take this opportunity to make something new!
Whatever I choose, you better believe I'll underscoring the whole kit and caboodle with a holiday version of this quilted table runner I made on the blog not too long ago. Winter wonderland, here I come!
I've been thinking for awhile about how I want to decorate my table and I've been scouring around for ideas. Lucky for you, I'm sharing the best ones I've found to save you time!
Cranberries Aren't Just for Jelly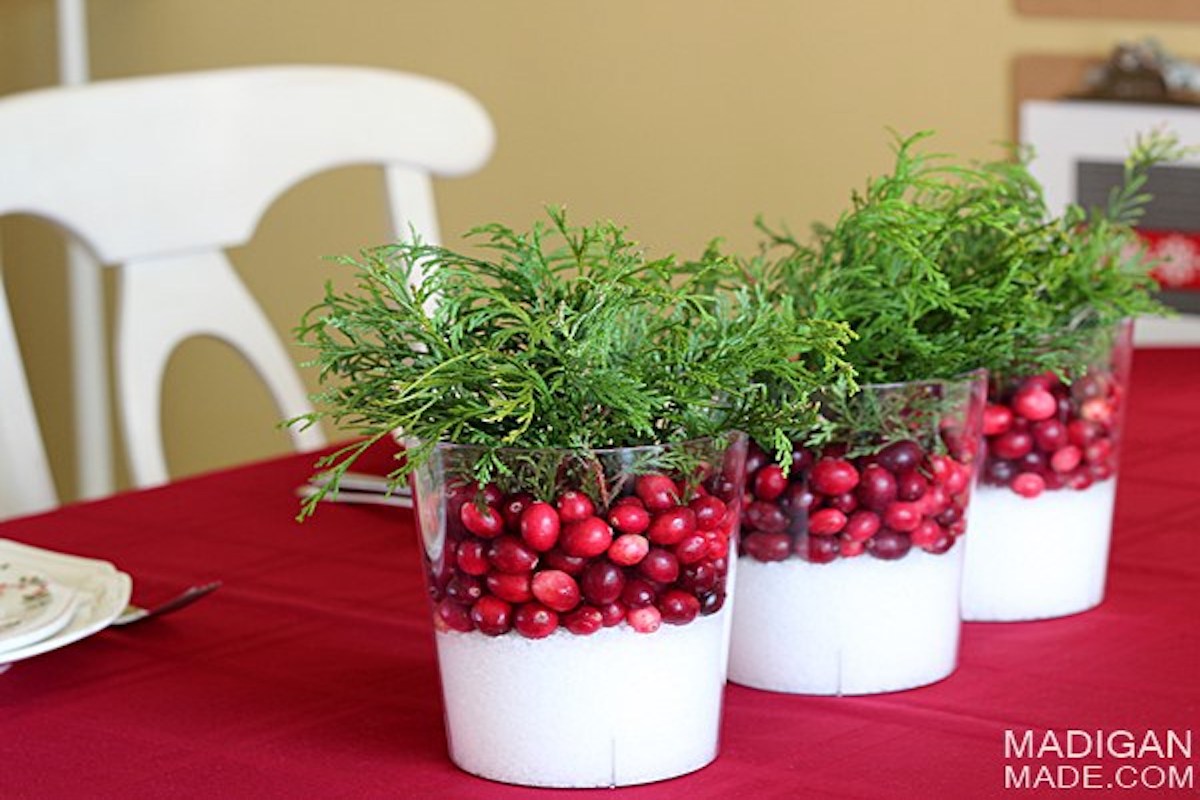 These are sweet, simple and elegant! Epsom salt was used to fill the bottom, but I think tissue paper would be good too, maybe something with a bit of sparkle. Besides a trip to the grocery store for fresh cranberries I bet you could you pull this together with items from around the house!
A Little Christmas Table Centerpiece Sparkle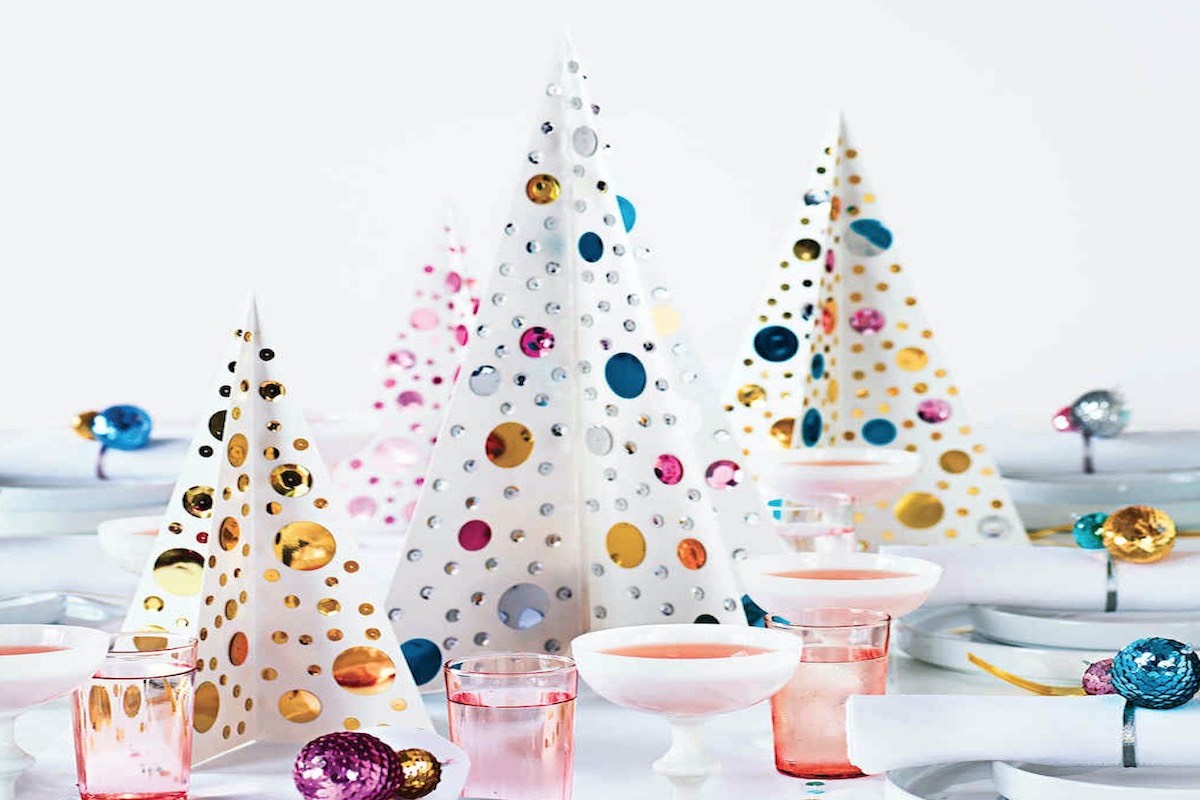 These look like such fun – perhaps a good craft for those grand darlings to help with. Of course the idea comes to us from Martha Stewart. Her table decorations never disappoint!
Only Rudolph Will Do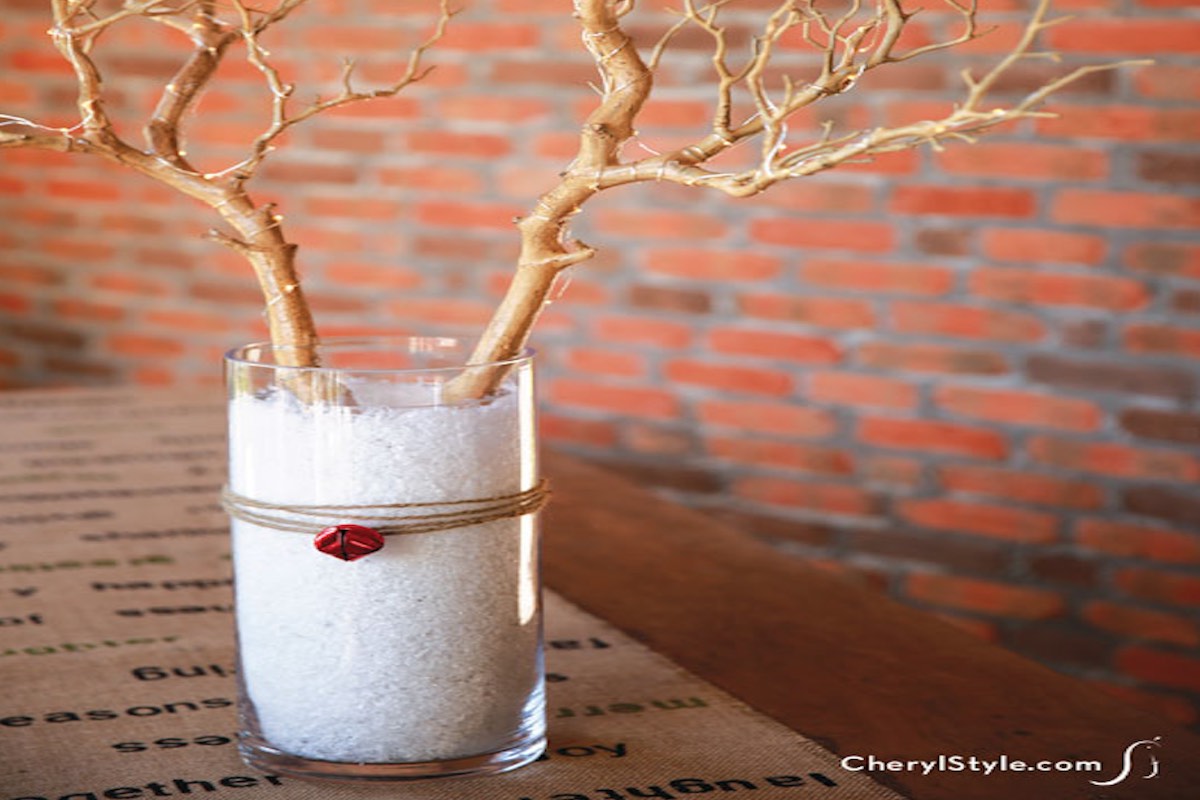 Sometimes all the planning and all the family can be a tad stressful. No worries, add a little whimsy to your day with this guy! Lots of options for modifications based on what you have at home or can find at the craft store. But I love the idea of turning a big, tall vase into a reindeer for the season.
Presents, Presents Everywhere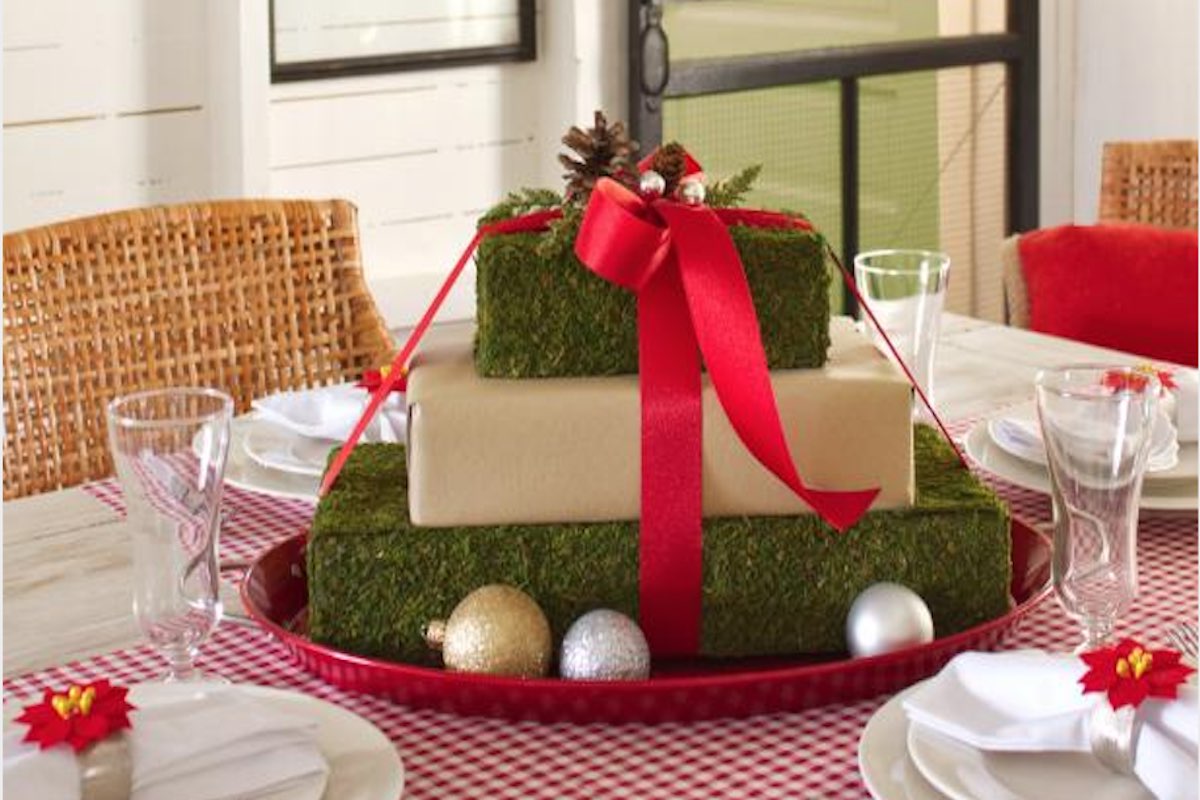 This is probably the most time-consuming of the bunch, but doesn't the final effect make you want to break into a spirited rendition of Joy to the World?
Leave Your Guests Pepperminty Fresh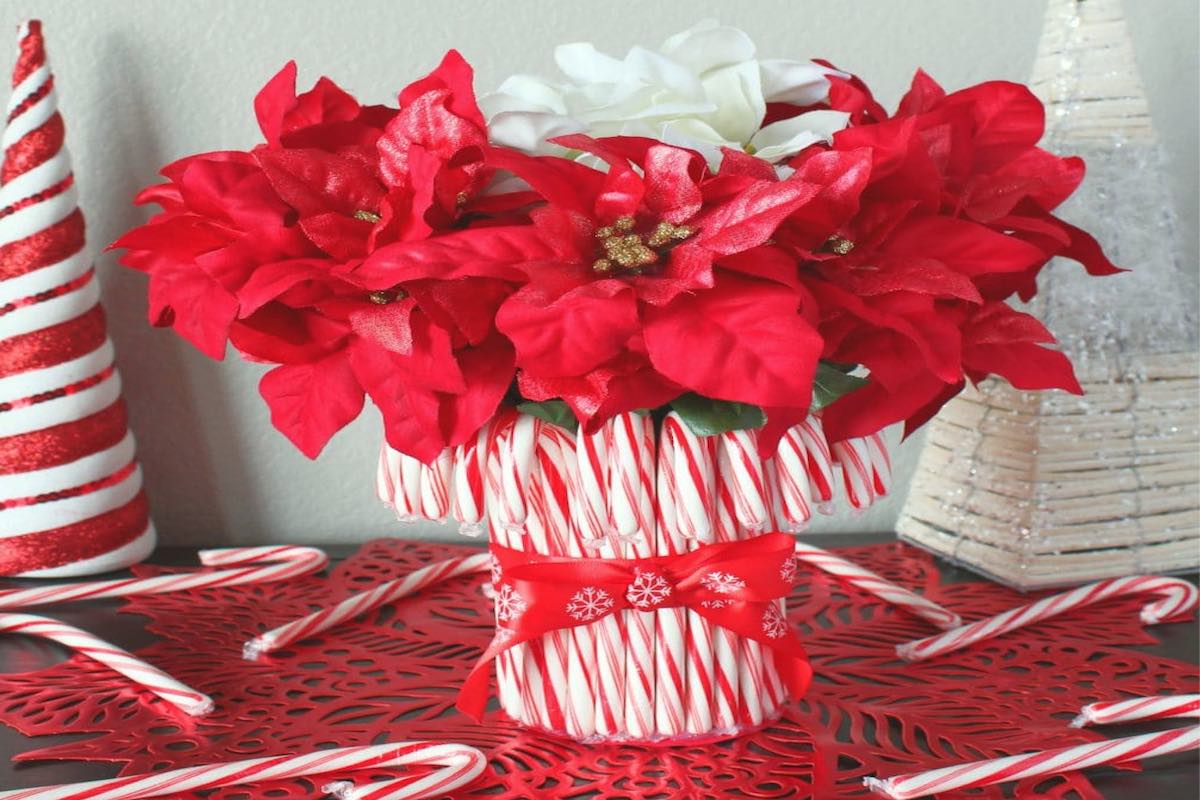 This festive centerpiece comes from the same people at Living Well Spending Less and it would look wonderful on most any holiday table. Then once you take it apart you'd have candy cane treats leftover for all of January (the important things, after all!)
If you've been here long, you've already heard me sing the praises of the Living Well Spending Less planner. It's a wonderful piece of the puzzle for women taking steps to financial wellness or schedule control, and it's been a great tool for me personally to be more money-wise. If you'd like more information on it specifically, check out my post on the planner I truly depend on.
'Tis the season for crafting and filling your home with special projects. If you're looking for other ideas check out my recent posts about homemade stockings, and advent wreaths.