This post may contain affiliate links. Full disclosure policy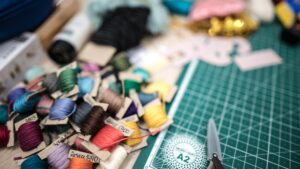 Nobody loves their hobbies quite as passionately as crafters. If you're looking for a unique gift to delight your favorite crafter this Christmas, check out my 2021 list of Crafting Gift Ideas!
Looking for a Crafting Gift Idea? Start with the Proper Book
If you've read my Christmas Gifts for Book Lovers or 20 Gifts for the Men in Your Life, or if you know me at all, you won't be surprised that I'm kicking off my 2021 list of Gift Ideas for Crafters with books!
Books really are the perfect gift. They never get returned for being the wrong color or size. And with so many options to choose from, you'll be able to find one that's a perfect fit for every crafter on your list.
Here are a few of my favorites…
One-Yard Wonders by Patricia Hoskins and Rebecca Yaker
I'm a big fan of the "One-Yard Wonder" series. These crafting books are filled with so many fun sewing projects and patterns that only require one yard of fabric. The instructions are easy to understand. Each project is accompanied by beautiful, inspiring photographs.
My two favorites in this series are…
One-Yard Wonders: 101 Sewing Projects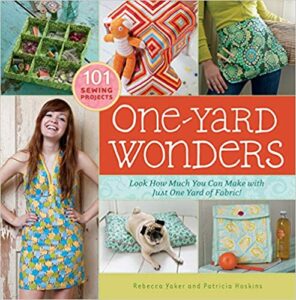 and…
Little One-Yard Wonders: Irresistible Clothes, Toys, and Accessories You Can Make for Babies and Kids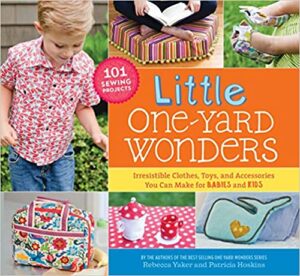 Every knitter will love this book! Why? Because every knitter has leftover skeins of yarn that they can't let go of but don't know what to do with. Loaded with beautiful photos, this book has 101 fun projects to make use of those orphan skeins.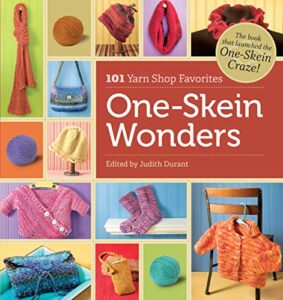 I'd classify my crochet skills as an advanced beginner at best, but I found the beanies in this book easy to make. The instructions are clear, the top-down technique makes it easy to get just the size beanie you want, and the patterns work with just about any yarn or size of a crochet hook.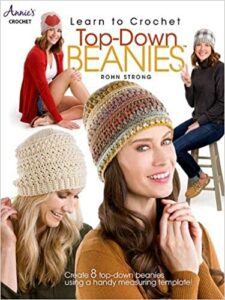 This book contains projects to crochet adorable dog toys. Use one basic pattern for bodies and less, combined with variations for heads, ears, fur, and colors to make 50 different breeds. There are projects for beginners through advanced-level crocheters. I made the poodle. It was darling and so much fun!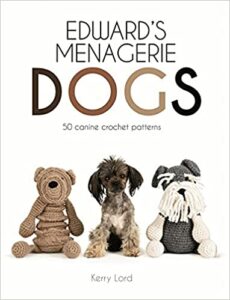 A Well-Crafted Home by Janet Crowther
My favorite crafts are those that can be used and enjoyed every day. This book contains 60 stylish craft projects to help personalize and decorate the home.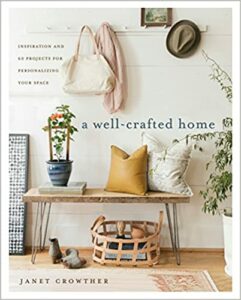 Card making is a fun, useful craft that people of all ages and skill levels can enjoy. This gorgeous book teaches all kinds of card-making techniques and includes more than 800 photographs.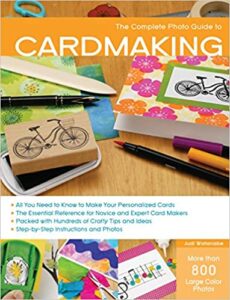 Crafting Gift Ideas: Tools and Gifts Your Crafter will Love
Each knitting project requires a different size needle. But it seems like no matter how many needles you have, you never have the size you need. This beautiful set has 12 sizes of interchangeable circular needles and 5 lengths of cord. 60 combinations mean that your favorite knitter will the right size needle whenever they need it. It's a gift they'll never forget. I love mine!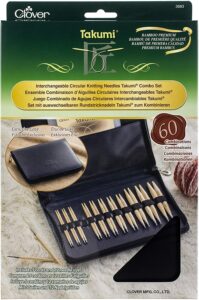 Embroidery is coming back! And it's so much fun. Choose from a variety of designs in these beginner's kits. Each kit includes a hoop, thread, pre-printed fabric, needles, and stitch guide.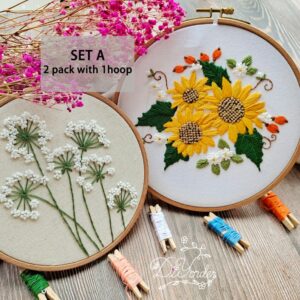 This beautiful set includes everything your favorite crafter will need to take up the art of calligraphy. Handcrafted glass and wooden pens, 5 colors of ink, and nibs in a lovely gift box.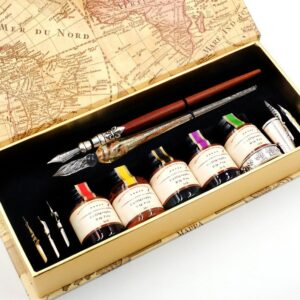 This exquisite wooden yarn bowl is a work of art within itself. But it's also very useful and prevents the yarn from tangling and is a great place to store a work in progress.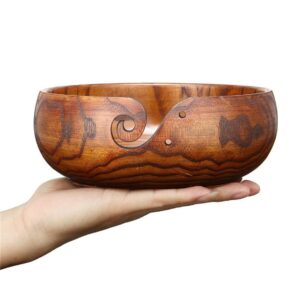 Crafting Gift Ideas: Fly Your Crafting Flag!
Every great craft project started with these words. Whether they're into quilting, knitting, crocheting, or DIY, a cute t-shirt is guaranteed to make them smile.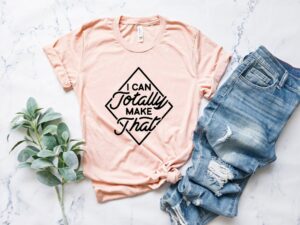 With a patchwork motif, this colorful t-shirt is one that quilters will love.
The love quilters feel for their fabric stash is hard to explain to outsiders. Share the inside joke with the funny, useful mug.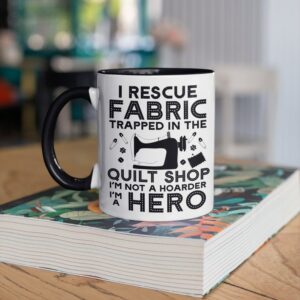 Do they really have to ask? This humorous mug helps knitters and crocheters send the message without saying a word.