This post may contain affiliate links. Full disclosure policy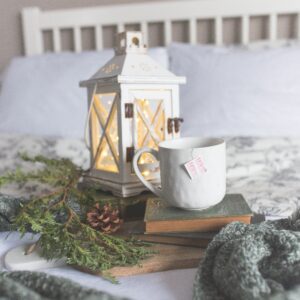 Have a book lover in your life? Then check out my 2021 Christmas Gift Ideas for Book Lovers gift guide! It's loaded with ideas for fun, unique, affordable gifts to delight your favorite bookworm.
Unique Christmas Gift Ideas for Book Lovers
Creating holiday gift guides is something I've been doing since my early days of blogging, and it's always so much fun.
While searching for unique gifts to share with you, I also get to do a little window shopping of my own. Often that window shopping leads to actual shopping for the people on my list, and sometimes even for myself!
As a bonafide bookworm, I can assure you that any one of the unique items on my 2021 Christmas Gift Ideas for Book Lovers is one that your favorite bibliophile will love. So let's get to it!
Books for Book Lovers
When you're looking for a gift that book lovers will adore, the first thought should definitely be – wait for it – books! You really can't have too many. Here are a few of my favorite recommendations (and if you're looking for some great holiday reads, check out my full list of recommendations here!)…
by Tim Federle
With 65 book-themed this cocktail recipes, this is the perfect gift for a book lover who enjoys the occasional adult beverage.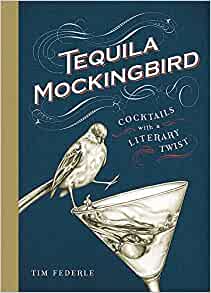 by Joni Rendon and Shannon Schmidt
A guide for bibliophiles to more than 500 literary sites across the U.S. and Europe. I've got this one myself and have actually used it when planning trips. An interesting and useful book!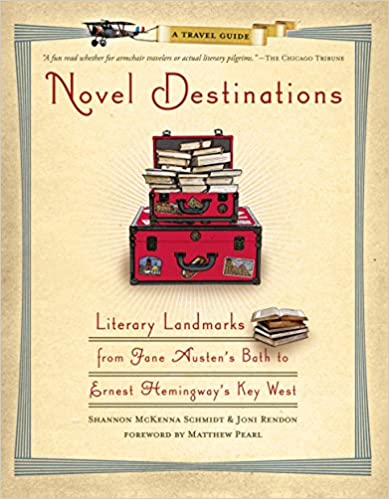 by Shaunda Kennedy Wenger and Janet Kay Jensen
As a book lover who also loves to cook, this literary cookbook, with scores of book-inspired recipes such as C.S. Lewis's Turkish Delight or Mrs. Dalby's Buttermilk Scones, is a gift I'd love to receive. Might need to give my husband a hint!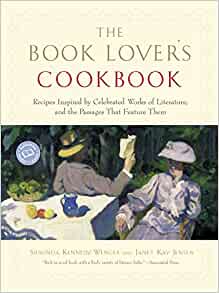 by Marie Bostwick
Yep, I'm going there. I'm recommending my own book. Because at the end of the day, what book lovers love most is a really good story and I think this is one of my best. To date, Celia's story has garnered more than 500 five-star ratings on Amazon.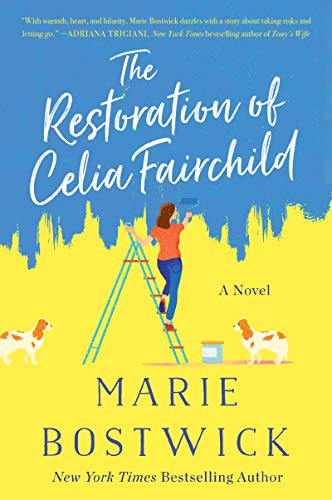 Practical Gifts for Book Lovers: Gift Ideas for Book Lovers
Library Stamps
Bibliophiles love sharing a good thing but we also live in fear of lending out books and never seeing them again. Help solve the dilemma with a personalized library stamp.
My favorites include this stylish stamp with a Napoleonic bee, and this cheery stamp that reminds book borrowers to Read, Love, and Return.
I'm also crazy about this elegant, personalized embosser. No ink needed!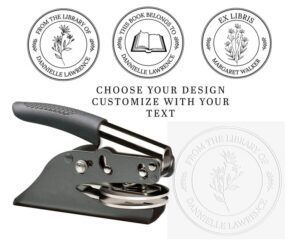 Eye Glass Holder
As every bibliophile knows, lost glasses are the number one cause of panic and anxiety in booklovers. Solve the problem with one of these whimsical but practical eyeglass holders. I think this wise owl is my favorite, but the cat runs a close second. Maybe I'll gift both?

Sofa Book Pocket
The only thing worse than losing your glasses is losing your book. This chic little pocket hangs over the arm of your sofa or favorite chair, and is the perfect place to store your current read.

Bunny Book Ends
Bookends are essential for any book lover. There are so many wonderful styles to choose from but I'm particularly enamored with these charming, vintage-style bunny bookends.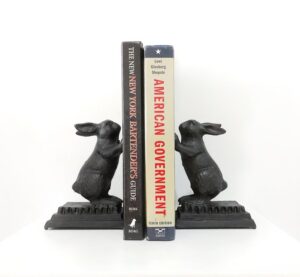 Book Loving as a Lifestyle: Gift Ideas for Book Lovers
Bonafide book lovers are proud of their penchant, and love being surrounded with items to remind themselves and the world just how much they love books. Here are a few gifts that to celebrate the book-loving lifestyle.
Book Club Candle
There's nothing quite as wonderful as reading a great book by candlelight. This cozy candle, scented with orange and nutmeg, would make a great gift for members of your book club.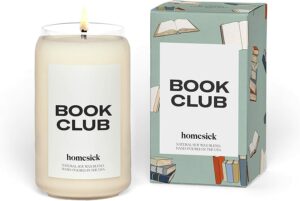 Book Lovers T-Shirt
The perfect gift for tea-sipping bibliophiles who have found the secret to happiness. You might also want to include a box of these English Breakfast teabags that include literary quotes.

Book Shoes
I already own a pair of sneakers with this book-themed print, but I'd love to have a pair of these slip-ons too. Any book lover would!

Library Card Socks
Book lovers of a certain age remember library cards with great fondness and nostalgia. Remind them of the good old days with a pair of these cute library socks.

"It's Not Hoarding If It's Books" Tote
This cute and functional book tote will bring a smile to the face of any book lover. It'll also send an important message to those people who just don't get it.

Book Cover Art Print
An elegantly framed print of a beautiful first-edition book cover is a gift that will make book lovers swoon with delight!

Fun and Games for Book Lovers
Book lovers are more well-rounded than people think. When we're not reading books, we like to play games…as long as they're book-themed. Here are a few ideas for gifts and games to make book lovers cheer.
Pun Intended
Let's face it. Book lovers also tend to be book nerds. We love wordplay, especially puns. I've already bought two of these for my 2021 Christmas list. I know they're going to be a big hit!

Jane Austen Puzzle
We always do a jigsaw puzzle at Christmas. I think this World of Jane Austen puzzle is a must for our 2021 celebration. If someone doesn't get it for me, I might have to buy it for myself.

STET! A Game for Language Lovers, Grammar Geeks, and Bibliophiles
Book lovers and Grammar Snobs will have a great time with this game that helps sharpen language skills and show off what they already know – or don't!