This post may contain affiliate links. Full disclosure policy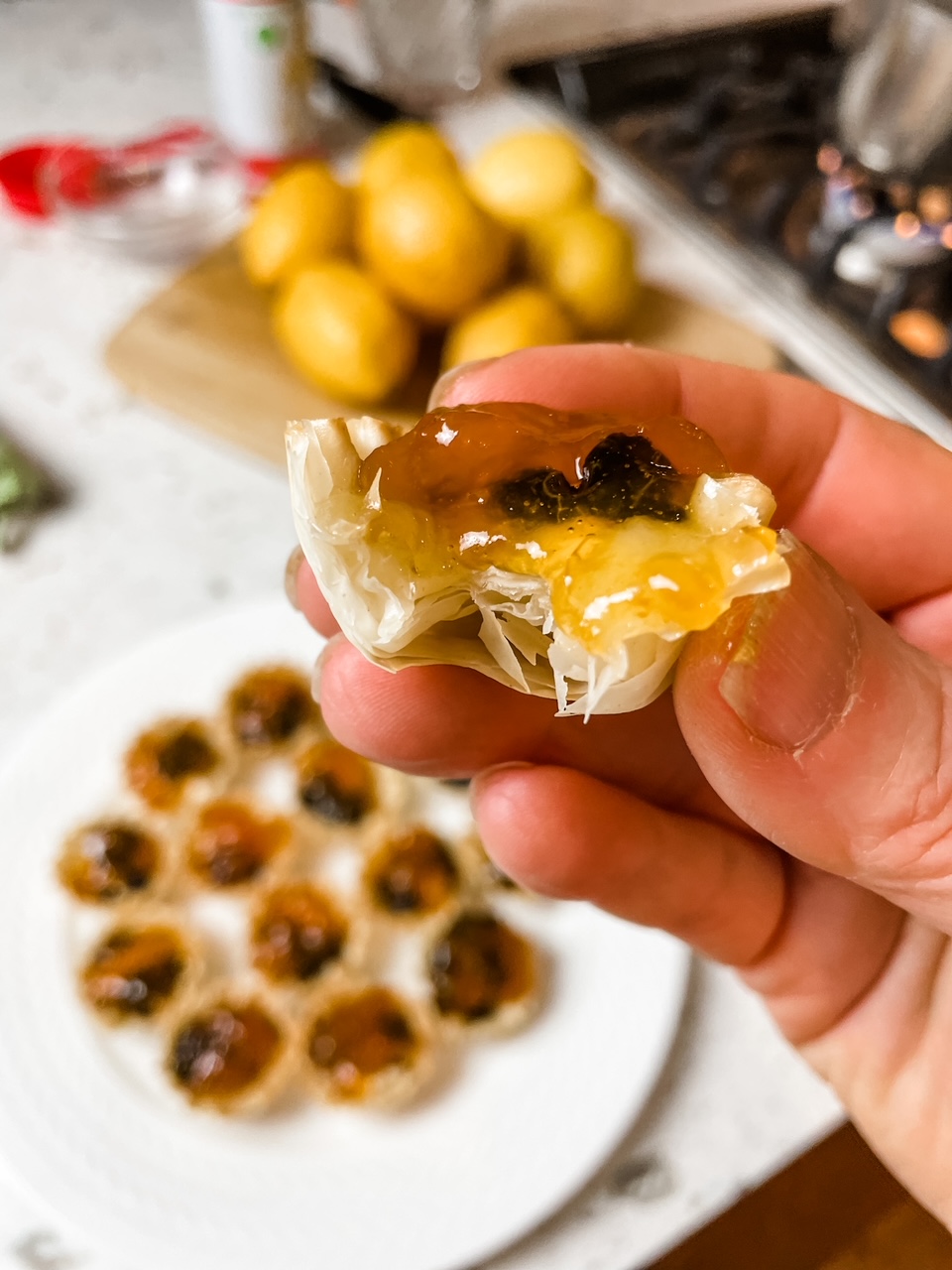 Looking for a simply scrumptious appetizer that's beautiful to look at and easy to make? These Apricot, Cherry, and Brie Filo Pastry Tarts tick all the boxes. They're a perfect party appetizer!
Need a Date for the Party? Bring Apricot, Cherry, and Brie Filo Tarts!
The holidays are upon us. So are parties, potlucks, and get-togethers with family and friends.
Bringing a dish to share at the party makes life easier for the hostess. But if you're having a busy week, trying to figure out what to bring and finding time to make it can feel overwhelming.
If you're short on time – or even if you're not – these delicious Apricot, Cherry, and Brie Filo tarts are the perfect appetizer for your next party or potluck. They're scrumptious served hot or cold, can be made in less than half an hour, and are so pretty!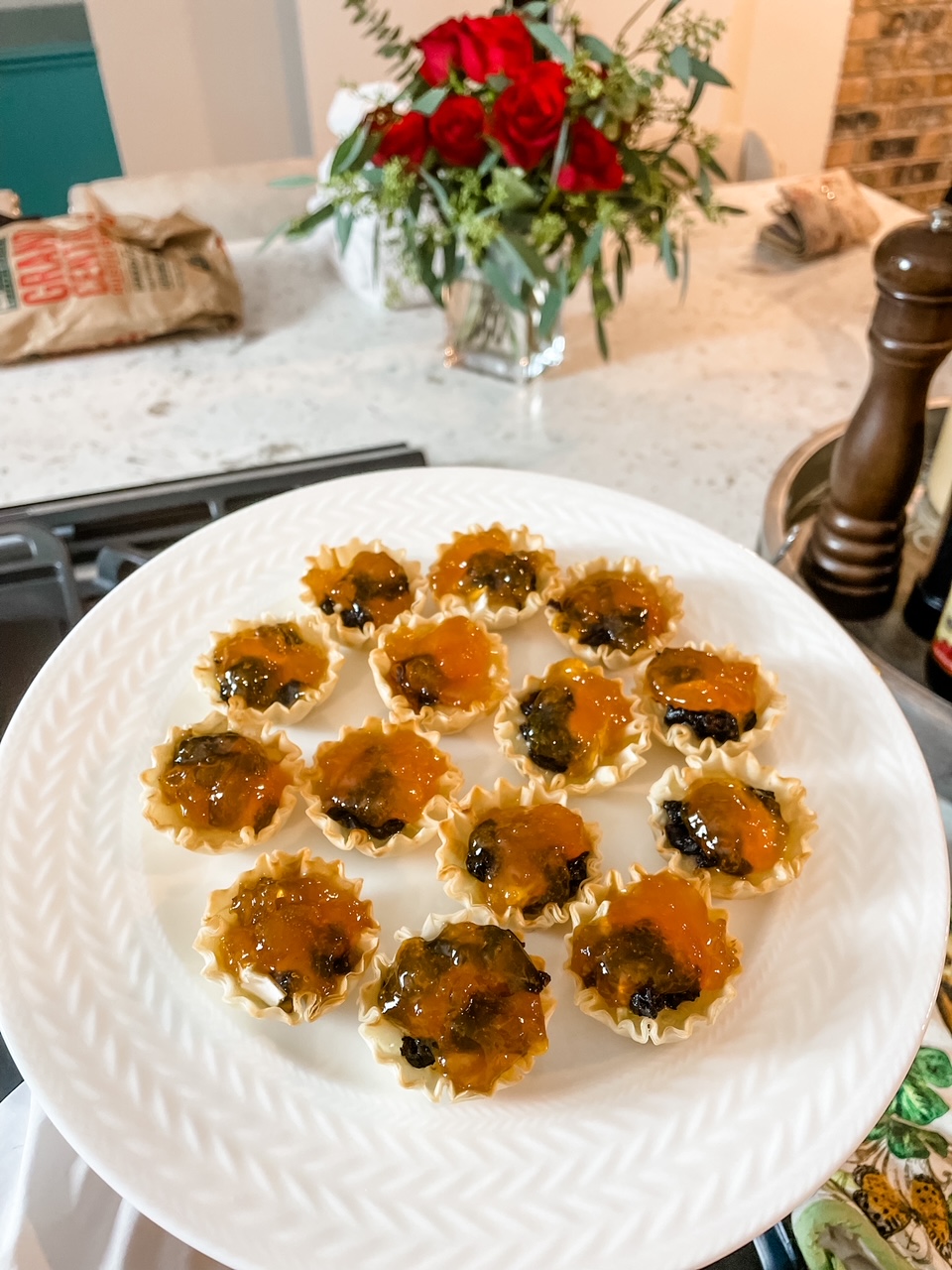 The Appetizer I Need Right Now
I really do love cooking. Usually, spending time in the kitchen to prepare elegant, complicated dishes is something I'm delighted to do, especially at Christmas time.
But this year, I've just got so much going on that I don't have endless hours for holiday cooking.
We're still in the middle of our home remodel, which means that we still haven't been able to unpack completely. Musical boxes is our favorite game these days. Every new phase of the remodel requires a new round of shifting and moving boxes and furniture.
On top of that, the draft of my next novel is due in mid-January. Why did I agree to turn in a book in the middle of January, you ask, which means banging into a deadline during the holidays? Honestly, I don't know. However, I do know I'll never do it again.
But I digress.
The point is, I'm really short on time right now, so an appetizer recipe that comes together quickly and still tastes great is kind of a godsend.
What Do You Need to Make Apricot, Cherry, and Brie Filo Tarts?
This really is a simple recipe. In fact, it only requires four ingredients. Here's what you'll need to make it…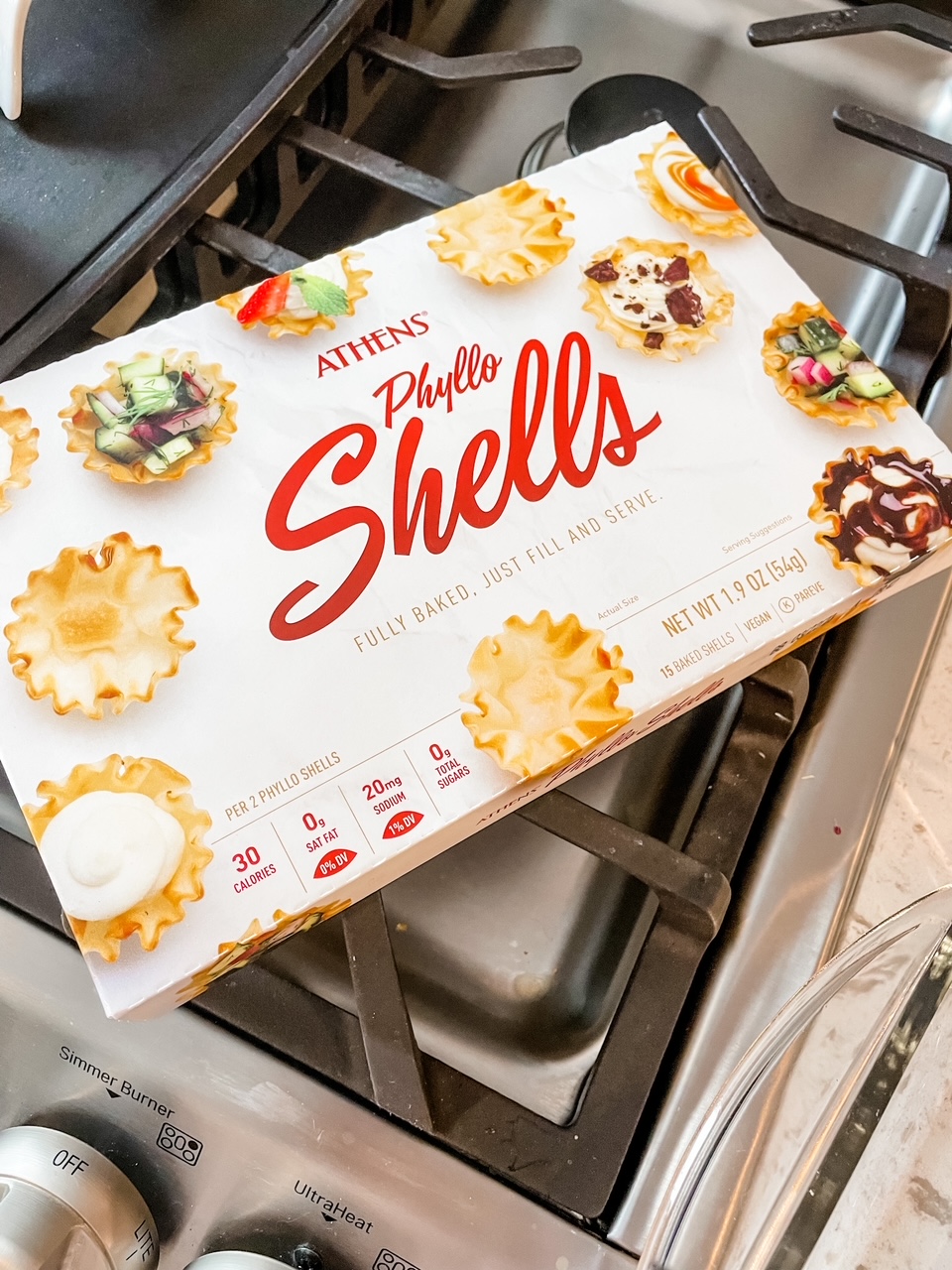 Filo pastry tartlets – You can find prepared filo pastry tartlets in the freezer section of your grocery store. Keep them in the freezer until you're ready to make the recipe.
Dried cherries – Dried cherries add a sweet-tart tang to these appetizers. You'll need to soak them in water or brandy before you use them. (I like the brandy best.)
Apricot preserves – I like Smucker's, which is available in most markets, but any good quality brand of apricot preserves will do
Brie cheese – The rich, mellow Brie is the perfect partner for the sweetness of the apricots and the tarter tang of dried cherries.
How to Make Apricot, Cherry, and Brie Filo Tarts
Making these tartlets couldn't be easier.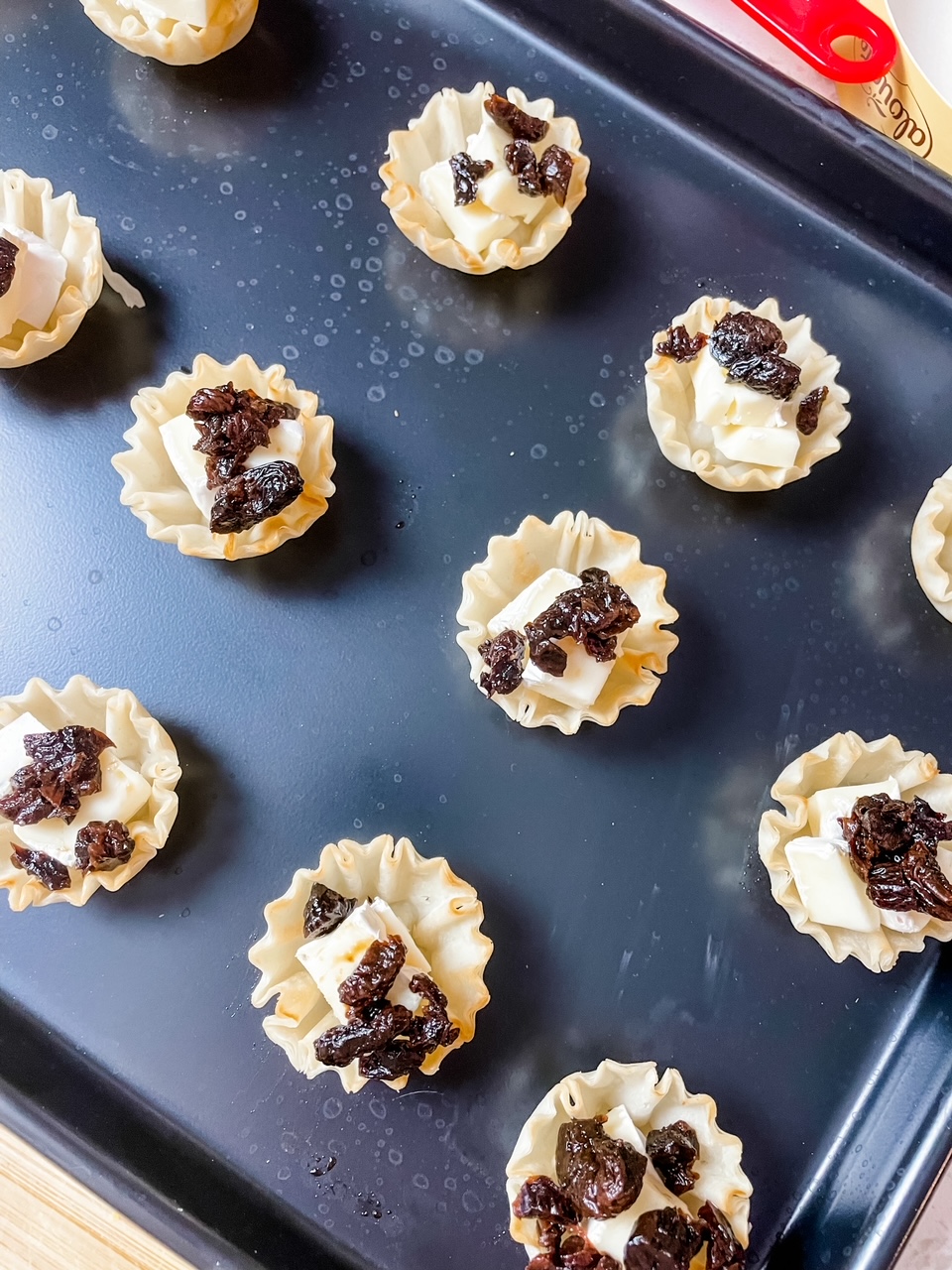 You just place the brie and some soaked and chopped dried cherries into the filo pastry tartlets and pop them in the oven. After the brie melts, you take the tartlets from the oven, top with a little apricot jam, and serve.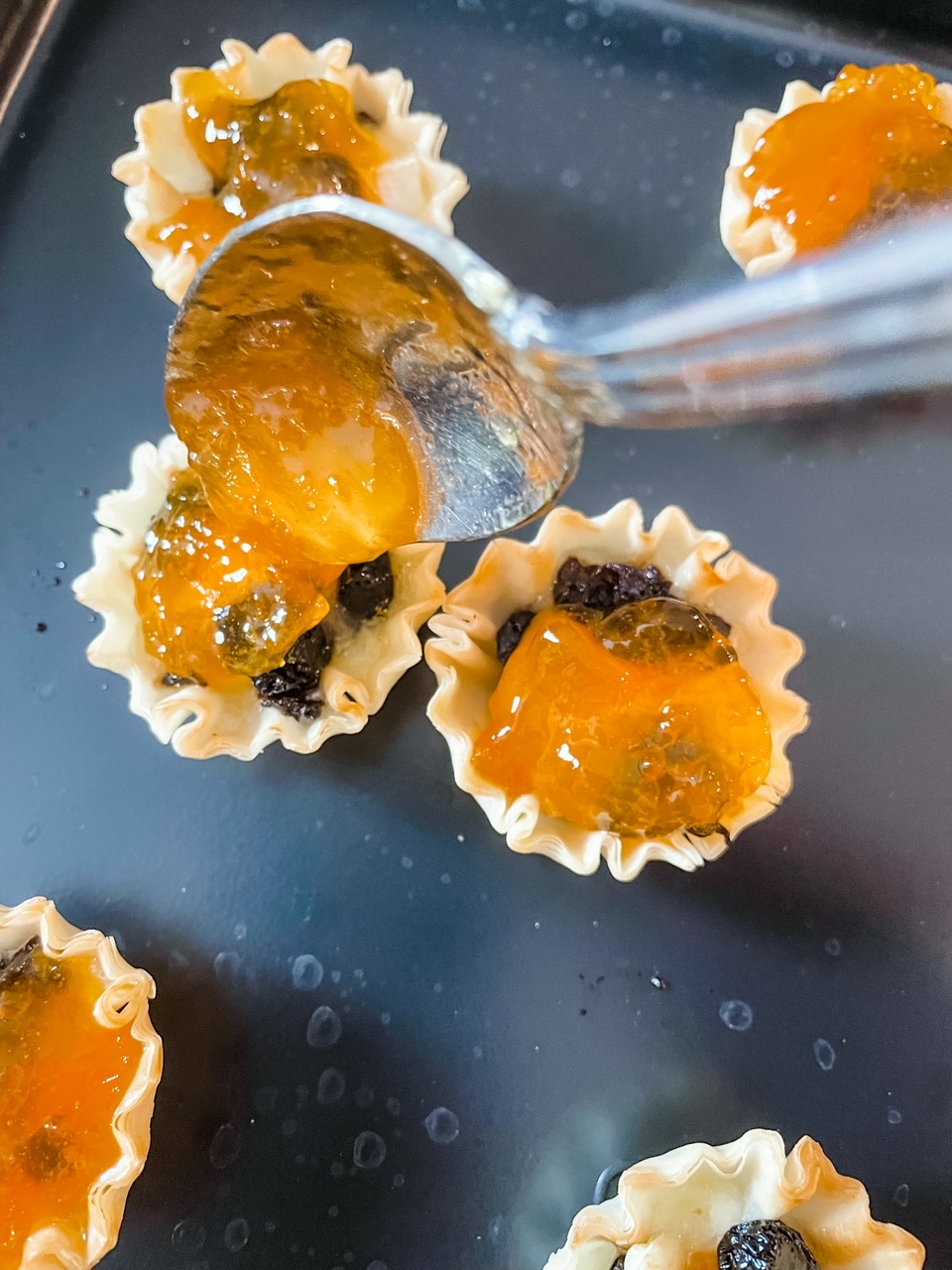 So easy! And so, so good!
Make a batch of Apricot, Cherry, and Brie Filo Pastry Tarts a try for your next party or family gathering!
Print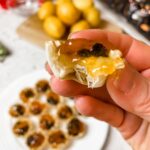 Apricot, Cherry, and Brie Filo Pastry Tarts
---
Author:

Yield:

Makes

15

tartlets

1

x
1

package of frozen filo tartlets (

15

per box,)

3 ounces

Brie, cut into pieces small enough to fit into the tartlets

2

T dried unsweetened cherries

1/3 cup

apricot preserves
---
Instructions
Preheat oven to 325 degrees. Place the dried cherries in small, heatproof bowl. Pour 1/3 cup of hot water or brandy over cherries and leave them to soak for 10 to 15 minutes. Drain off liquid and roughly chop cherries. Set aside.
Place filo tartlets onto a baking sheet. Place 2-3 pieces of brie into each tartlet. Sprinkle a few pieces of cherries into each tartlet.
Place baking pan with prepared tartlets into the oven. Bake for 7 to 10 minutes, until the Brie begins to soften and melt.
Remove pan from the oven. Top each tartlet with a teaspoon of apricot preserves and serve.