This post may contain affiliate links. Full disclosure policy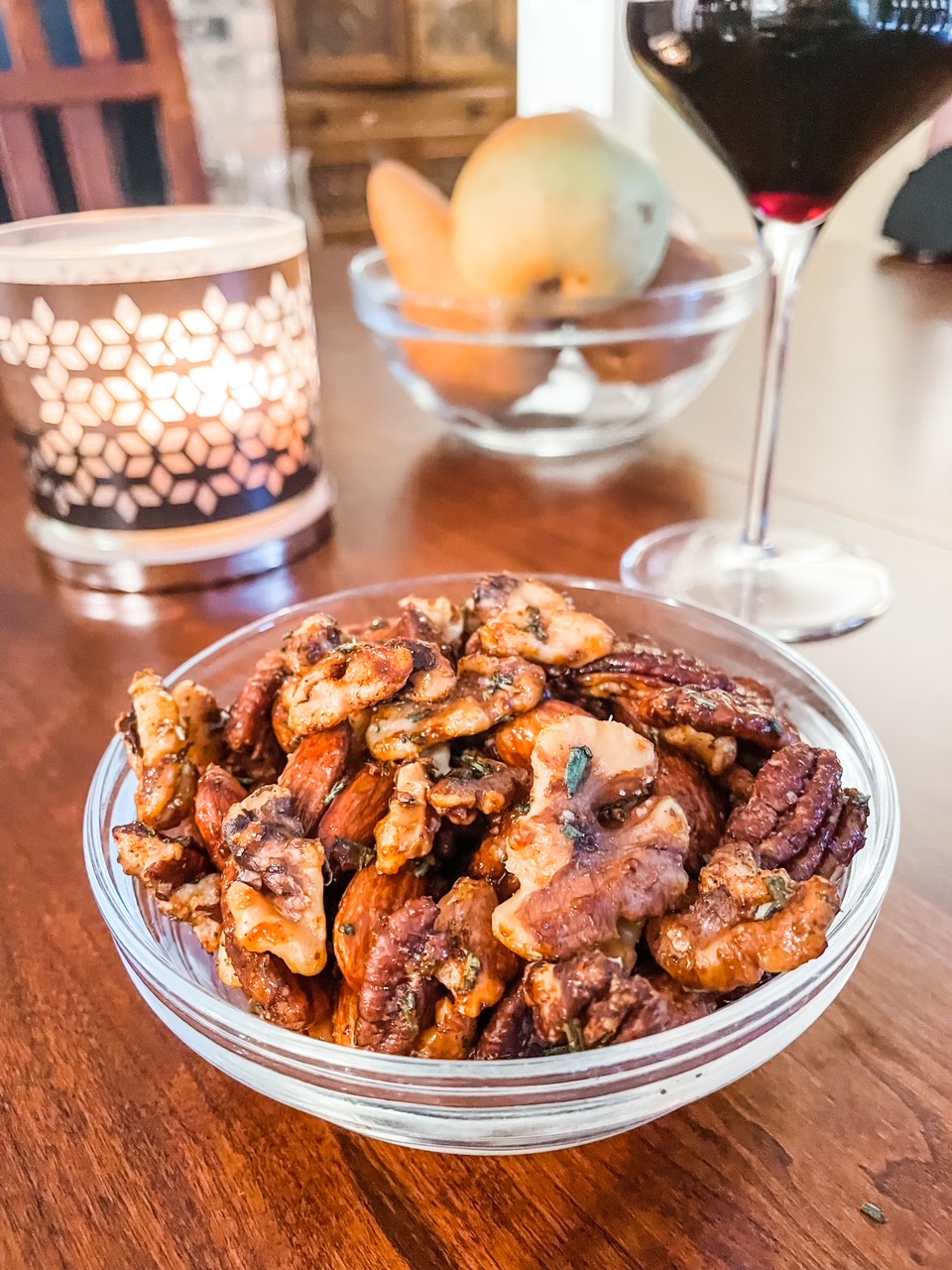 Rosemary Maple Spiced Nuts are always a big hit at my house! A little sweet and a little savory, with fragrant rosemary and a touch of choose-your-own-adventure spice. They're a scrumptious holiday treat. So good!
Rosemary Maple Spiced Nuts – A Family Tradition
These Rosemary Maple Spiced Nuts are a perfect snack to take the edge off everybody's appetites while waiting for the holiday dinner to be served. Every cook has a secret recipe or two and this is one of mine. My family loves them!
But, like every good secret, Rosemary Maple Spiced Nuts were just too delish to keep to myself forever.
Sharing is a Good Thing…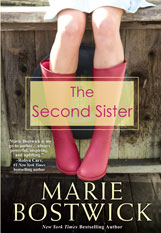 I first shared the recipe with a limited group of you "attended" the virtual watch party for Christmas Everlasting, a 2018 Hallmark Hall of Fame film based on my novel, The Second Sister.
Over 5,000 people joined in the fun virtually, watching the movie premiere on the Hallmark Channel. We had all kinds of fun drawings during the commercial breaks and gave away scores of prizes. But everyone who participated received a set of recipe cards which included my Rosemary Maple Spiced Nuts.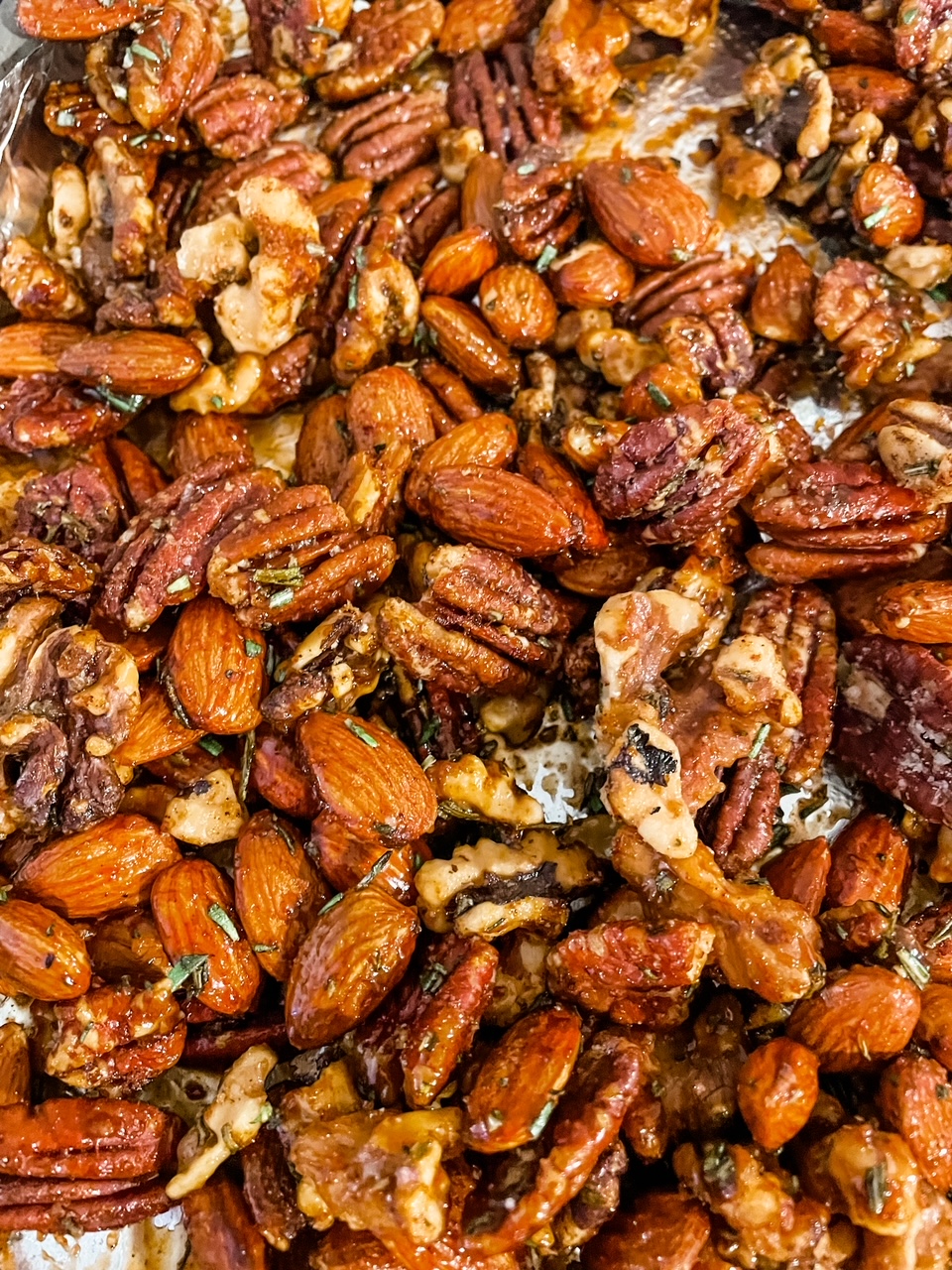 The movie was a big hit and so were those delicious, savory snacks. I've lost count of how many people have gotten in touch to say how much they loved the recipe and that Rosemary Maple Spiced Nuts have become a part of their holiday traditions.
With Everybody
However, a couple of weeks ago, one of my Reading Friends wrote to say that she'd lost the recipe cards and couldn't find them anywhere! Horrors! Fortunately, I was able to find the digital file and send her a new set. But her note got me thinking.
The recipe for my Rosemary Maple Spiced Nuts was an exclusive present for those who participated in the watch party. But three years later, maybe it was time to share this good thing with everybody?
The more I thought about it, the more convinced I became that the answer was yes!
What Do You Need to Make Rosemary Maple Spiced Nuts?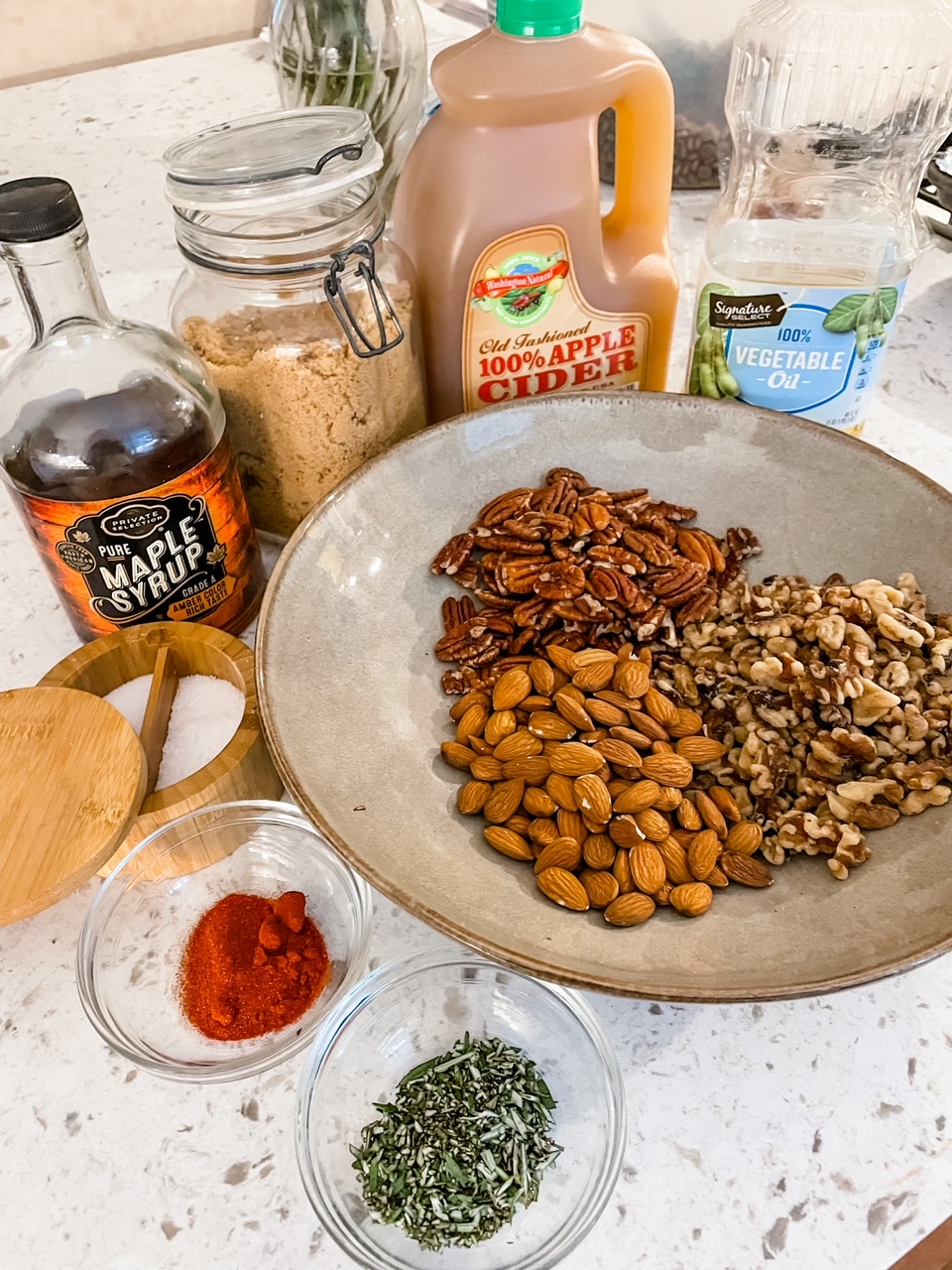 Nuts – I generally use a combination of pecans and walnuts but almonds, cashews, or hazelnuts would be wonderful in this recipe.
Maple syrup – Use the real deal! Maple-flavored syrup just can't measure up.
Fresh Rosemary – The fragrance is wonderful and adds a resiny tang that pairs beautifully with the sweetness of the syrup and sugar.
Apple juice or cider.
Brown sugar
Vegetable oil
Kosher Salt
Spice – You can choose your own adventure here. Smoked paprika is my favorite addition, the smoky flavor is so good with the maple and rosemary. But a little chipotle or ancho chili powder would be lovely too. And if you're not a fan of spice, just leave it out entirely.
Making and Serving Rosemary Maple Spiced Nuts
The holidays are always busy so at this time of year, I'm all about easy recipes. This definitely qualifies!
Really, all you have to do is chop the rosemary, mix together the ingredients, oven roast the spiced nuts, and mix in a little more rosemary at the end. Easy! And while the nuts are roasting, your whole house will smell amazing!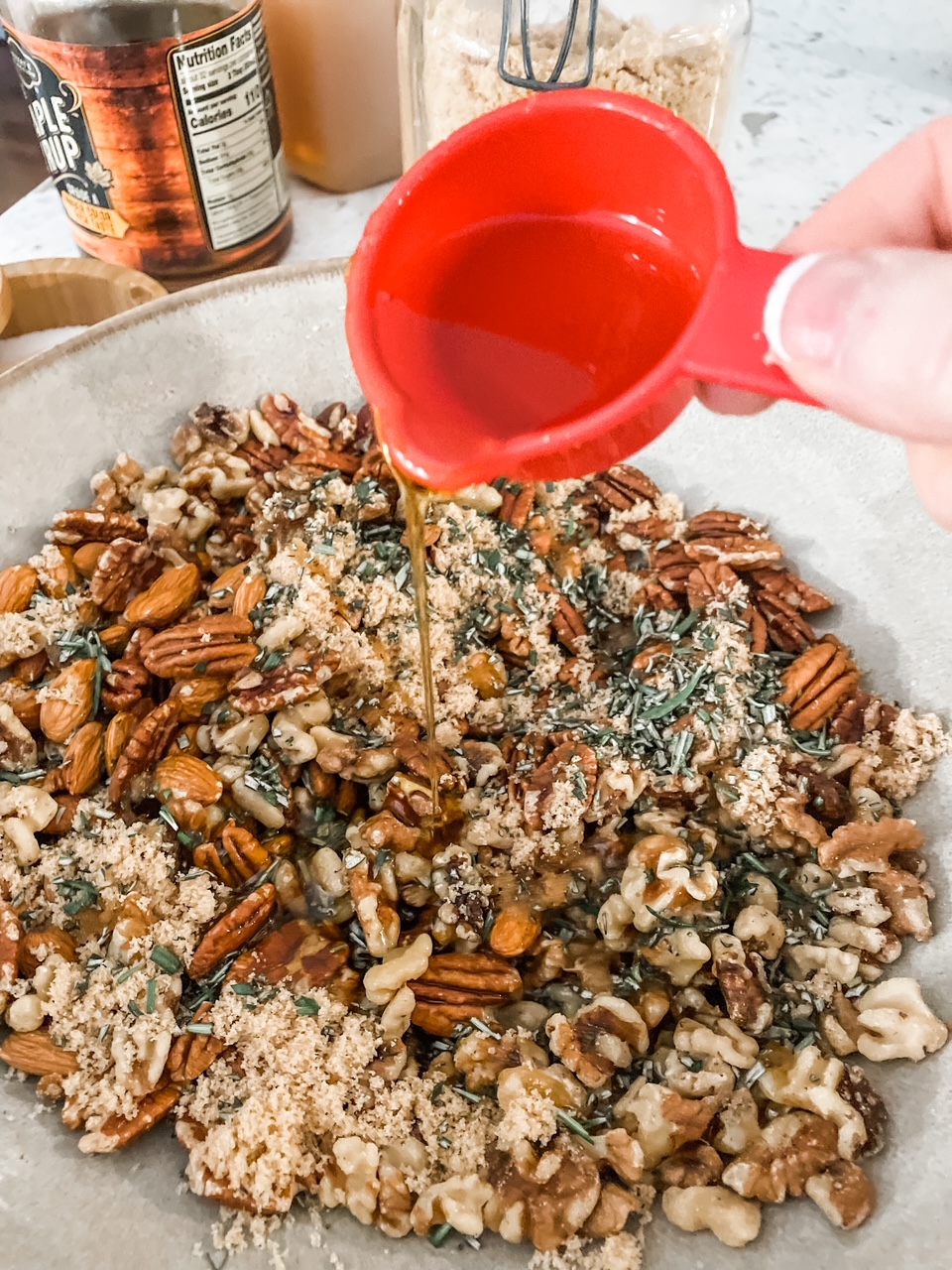 You should definitely let the nuts cool after they're removed from the oven so no one burns themselves. But I do like to eat mine just slightly warm.
Rosemary Maple Spiced Nuts are delicious served as is. But they are also terrific served on a salad of winter greens with apple or pears. A sprinkle on top of sweet potatoes is wonderful too.
And if you're looking for an easy dessert, make a sundae with a drizzle of chocolate sauce on a scoop of vanilla ice cream and top with two tablespoons of roughly chopped Rosemary Maple Spiced Nuts. Yum!
Any way you spice them, these nuts will be a big hit at your holiday gathering!
Print
Rosemary Maple Spiced Nuts
---
2

T vegetable oil, divided

5 cups

nuts (pecans, walnuts, almonds, cashews, hazelnuts in any combination)

¼ cup

maple syrup

¼ cup

light brown sugar, packed

2

T apple juice or cider

4

T chopped fresh rosemary, divided

1 tsp

kosher salt
Optional sprinkle of spice to taste – smoked paprika, ancho or chipotle chili powder, etc.
---
Instructions
Preheat oven to 350 degrees. Line a rimmed baking sheet with foil. Pour 1 T of vegetable oil onto prepared baking sheet and rub all over to prevent sticking. Set aside.
Place nuts, syrup, brown sugar, apple juice, 1 T oil, and 2 T chopped rosemary into a large bowl. Use a wooden spoon or spatula to mix ingredients thoroughly, dissolving the sugar and evenly coating the nuts with the glaze. Sprinkle 1 tsp salt on nuts and stir again.
Place prepared nuts on baking sheet, spreading out into a single layer and place in pre-heated oven. Bake for 25 minutes, turning baking sheet halfway through to ensure even roasting.
Remove roasted nuts from oven. Sprinkle remaining 2 T rosemary and another pinch of salt onto nuts and stir to keep the nuts from sticking to the foil. Allow nuts to cool before serving.