This post may contain affiliate links. Full disclosure policy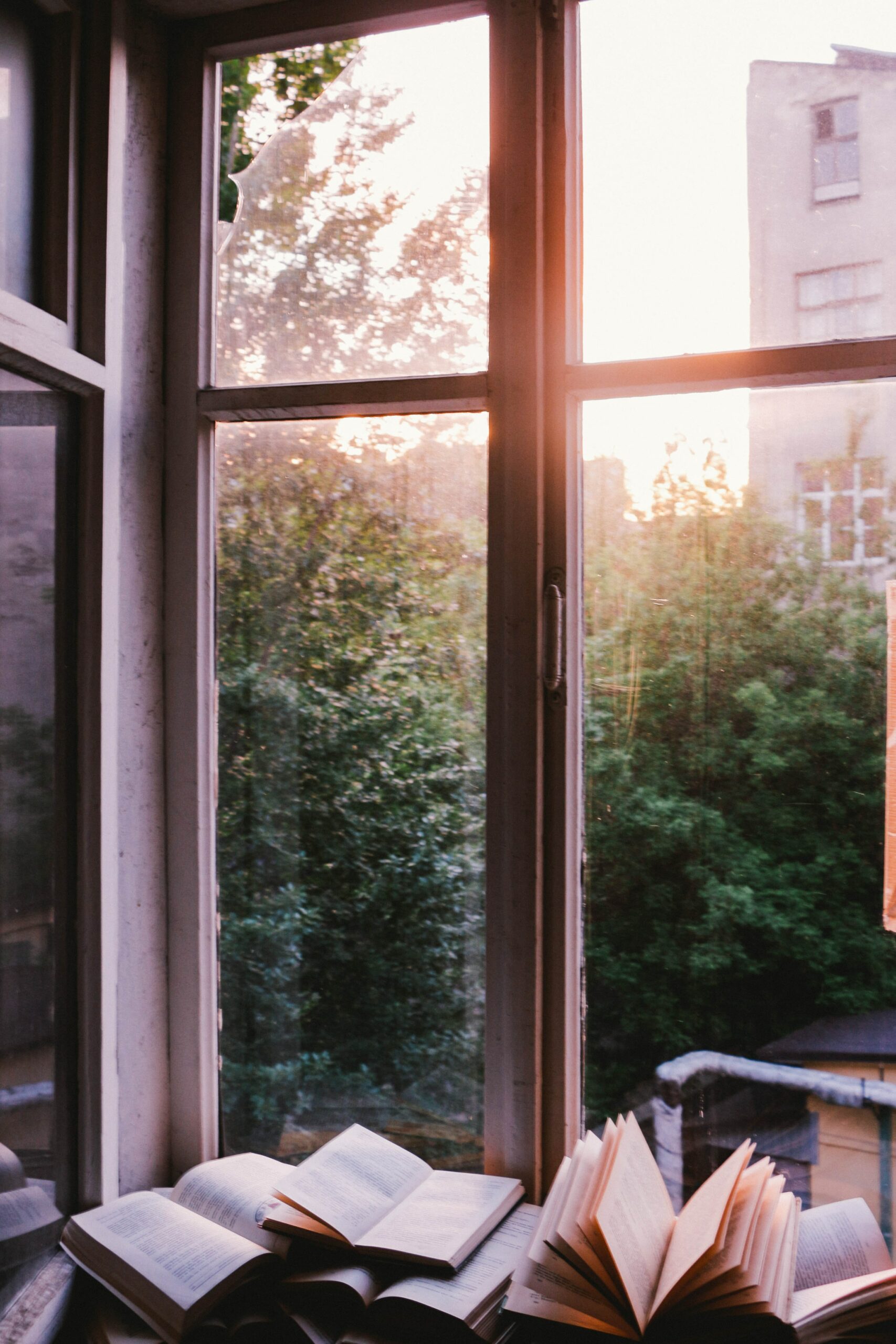 Gas prices got you down? Planes, trains, and automobiles aren't the only ways to travel this summer. My Books for Armchair Travelers summer reading list 2022 will introduce you to exotic locales and intriguing characters without leaving home!
You Can't Have It All – But You Can Have All the Books
Like just about everyone else, I spent most of the last two years grounded. So I was really looking forward to dusting off my passport and doing some foreign travel in 2022.
However, as you may know, if you read this blog, I spent a lot of the 2022 remodeling our house. (If you're curious about the remodeling before and after, check out my posts about our kitchen, primary bedroom, and bathroom.)
Though the remodeling turned out even better than I could have hoped it definitely put a dent in our pocketbook. After sitting down and crunching the numbers, my husband and I decided that, barring any unforeseen business trips, we'll have to postpone our foreign travel until later in 2023.
And that's okay.
Because even when finances are too tight or schedules are too crowded, I can still travel the globe and meet intriguing characters through the pages of books.
If you're looking for Books for Armchair Travelers this summer, here are a few titles I highly recommend out of my own summer reading list 2022.
Summer 2022 Reading List – Foreign Shores
For our summer reading list 2022, let's start our travels off with a visit to London, one of my favorite international destinations. Here are some terrific titles that will take armchair travelers on a journey to the home of Big Ben and Buckingham Palace.
Bloomsbury Books is an old-fashioned new and rare book store that has persisted and resisted change for a hundred years, run by men and guided by the general manager's unbreakable fifty-one rules. But in 1950, the world is changing, especially the world of books and publishing, and at Bloomsbury Books, the girls in the shop have plans:
Vivien Lowry: Single since her aristocratic fiance was killed in action during World War II, the brilliant and stylish Vivien has a long list of grievances–most of them well justified and the biggest of which is Alec McDonough, the Head of Fiction.
Grace Perkins: Married with two sons, she's been working to support the family following her husband's breakdown in the aftermath of the war. Torn between duty to her family and dreams of her own.
Evie Stone: In the first class of female students from Cambridge permitted to earn a degree, Evie was denied an academic position in favor of her less accomplished male rival. Now she's working at Bloomsbury Books while she plans to remake her own future.
As they interact with various literary figures of the time–Daphne Du Maurier, Ellen Doubleday, Sonia Blair (widow of George Orwell), Samuel Beckett, Peggy Guggenheim, and others–these three women with their complex web of relationships, goals and dreams are all working to plot out a future that is richer and more rewarding than anything society will allow.
(Note from Marie: This terrifically told, globe-trottting tale takes armchair travelers to London in the "swinging sixties" as well as exotic Morocco, with famous and infamous characters of the era.)
From afar Talitha's life seemed perfect. In her twenties, and already a famous model and actress, she moved from London to a palace in Marrakesh, with her husband Paul Getty, the famous oil heir. There she presided over a swirling ex-pat scene filled with music, art, free love and a counterculture taking root across the world.
When Claire arrives in London from her small town, she never expects to cross paths with a woman as magnetic as Talitha Getty. Yearning for the adventure and independence, she's swept off to Marrakesh, where the two become kindred spirits. But beneath Talitha's glamourous facade lurks a darkness few can understand. As their friendship blossoms and the two grow closer, the realities of Talitha's precarious existence set off a chain of dangerous events that could alter Claire's life forever.
(Note from Marie: A truly international story that will transport armchair travelers through time to London as well as glamorous Paris in the days leading up to the war. Highly recommended!)
Caroline Payne thinks it's just another day of work until she receives a call from Mat Hammond, an old college friend and historian, but Mat has uncovered a scandalous secret kept buried for decades: In World War II, Caroline's British great-aunt betrayed family and country to marry her German lover.
Determined to find answers and save her family's reputation, Caroline flies to her family's ancestral home in London. She and Mat discover diaries and letters that reveal her grandmother and great-aunt were known as the "Waite sisters." Popular and witty, they came of age during the interwar years, a time of peace and luxury filled with dances, jazz clubs, and romance. The buoyant tone of the correspondence soon yields to sadder revelations as the sisters grow apart, and one leaves home for the glittering fashion scene of Paris, despite rumblings of a coming world war.
Each letter brings more questions. Was Caroline's great-aunt actually a traitor and Nazi collaborator, or is there a more complex truth buried in the past? Together, Caroline and Mat uncover stories of spies and secrets, love and heartbreak, and the events of one fateful evening in 1941 that changed everything.
(Note from Marie: If you're looking for a book that will make you smile, this is it! A perfect way to celebrate HRH Elizabeth's Jubilee.)
After decades of service and years of watching her family's troubles splashed across the tabloids, Britain's Queen is beginning to feel her age. An unexpected opportunity offers her relief: an impromptu visit to a place that holds happy memories—the former royal yacht, Britannia, now moored near Edinburgh. Hidden beneath a skull-emblazoned hoodie, the limber Elizabeth (thank goodness for yoga) walks out of Buckingham Palace and heads for King's Cross to catch a train to Scotland. But a colorful cast of royal attendants has discovered her missing. In uneasy alliance a lady-in-waiting, a butler, an equerry, a girl from the stables, a dresser, and a clerk from the shop that supplies Her Majesty's cheese set out to bring her back before her absence becomes a national scandal.
Comic and poignant, fast-paced and clever, Mrs Queen Takes the Train tweaks the pomp of the monarchy, going beneath its rigid formality to reveal the human heart of the woman at its center.
(Note from Marie: If a trip to the English Countryside is more your cup of tea, I highly recommend you take a trip with Major Pettigrew. It's a book I've read multiple times.)
When retired Major Pettigrew strikes up an unlikely friendship with Mrs. Ali, the Pakistani village shopkeeper, he is drawn out of his regimented world and forced to confront the realities of life in the twenty-first century. Brought together by a shared love of literature and the loss of their respective spouses, the Major and Mrs. Ali soon find their friendship on the cusp of blossoming into something more. But although the Major was actually born in Lahore, and Mrs. Ali was born in Cambridge, village society insists on embracing him as the quintessential local and her as a permanent foreigner. The Major has always taken special pride in the village, but will he be forced to choose between the place he calls home and a future with Mrs. Ali?
As much as I love England, there's something irresistible about Paris. Here are two books for armchair travelers that will transport you to The City of Light.
(Note from Marie: Don't let the fact the main characters are animals dissuade you. This book is charming and surprisingly wise.)
Paras, short for "Perestroika," is a spirited racehorse at a racetrack west of Paris. One afternoon at dusk, she finds the door of her stall open and—she's a curious filly—wanders all the way to the City of Light. She's dazzled and often mystified by the sights, sounds, and smells around her, but she isn't afraid.
Soon she meets an elegant dog, a German shorthaired pointer named Frida, who knows how to get by without attracting the attention of suspicious Parisians. Paras and Frida coexist for a time in the city's lush green spaces, nourished by Frida's strategic trips to the vegetable market. They keep company with two irrepressible ducks and an opinionated raven. But then Paras meets a human boy, Etienne, and discovers a new, otherworldly part of Paris: the ivy-walled house where the boy and his nearly-one-hundred-year-old great-grandmother live in seclusion.
As the cold weather nears, the unlikeliest of friendships bloom. But how long can a runaway horse stay undiscovered in Paris? How long can a boy keep her hidden and all to himself? Jane Smiley's beguiling new novel is itself an adventure that celebrates curiosity, ingenuity, and the desire of all creatures for true love and freedom.
Paris, 1939: Young and ambitious Odile Souchet seems to have the perfect life with her handsome police officer beau and a dream job at the American Library in Paris. When the Nazis march into the city, Odile stands to lose everything she holds dear, including her beloved library. Together with her fellow librarians, Odile joins the Resistance with the best weapons she has: books. But when the war finally ends, instead of freedom, Odile tastes the bitter sting of unspeakable betrayal.
Montana, 1983: Lily is a lonely teenager looking for adventure in small-town Montana. Her interest is piqued by her solitary, elderly neighbor. As Lily uncovers more about her neighbor's mysterious past, she finds that they share a love of language, the same longings, and the same intense jealousy, never suspecting that a dark secret from the past connects them.
(Note from Marie: This fantastic family saga, one of my favorite books of 2022, takes armchair travelers to modern and historic settings in Italy and Scotland. Loved everything about it!)
Matelda, the Cabrelli family's matriarch, has always been brusque and opinionated. Now, as she faces the end of her life, she is determined to share a long-held secret with her family about her own mother's great love story: with her childhood friend, Silvio, and with dashing Scottish sea captain John Lawrie McVicars, the father Matelda never knew. . . .
In the halcyon past, Domenica Cabrelli thrives in the coastal town of Viareggio until her beloved home becomes unsafe when Italy teeters on the brink of World War II. Her journey takes her from the rocky shores of Marseille to the mystical beauty of Scotland to the dangers of wartime Liverpool—where Italian Scots are imprisoned without cause—as Domenica experiences love, loss, and grief while she longs for home. A hundred years later, her daughter, Matelda, and her granddaughter, Anina, face the same big questions about life and their family's legacy, while Matelda contemplates what is worth fighting for. But Matelda is running out of time, and the two timelines intersect and weave together in unexpected and heartbreaking ways that lead the family to shocking revelations and, ultimately, redemption.
(Note from Marie: I've never had been to India but this vivid and engrossing tale of three sisters on a quest made me feel like I was right there.)
The British-born Punjabi Shergill sisters—Rajni, Jezmeen, and Shirina—were never close and barely got along growing up, and now as adults, have grown even further apart. Rajni, a school principal is a stickler for order. Jezmeen, a thirty-year-old struggling actress, fears her big break may never come. Shirina, the peacemaking "good" sister married into wealth and enjoys a picture-perfect life.
On her deathbed, their mother voices one last wish: that her daughters will make a pilgrimage together to the Golden Temple in Amritsar to carry out her final rites. After a trip to India with her mother long ago, Rajni vowed never to return. But she's always been a dutiful daughter, and cannot, even now, refuse her mother's request. Jezmeen has just been publicly fired from her television job, so the trip to India is a welcome break to help her pick up the pieces of her broken career. Shirina's in-laws are pushing her to make a pivotal decision about her married life; time away will help her decide whether to meekly obey, or to bravely stand up for herself for the first time.
Arriving in India, these sisters will make unexpected discoveries about themselves, their mother, and their lives—and learn the real story behind the trip Rajni took with their Mother long ago—a momentous journey that resulted in Mum never being able to return to India again.
(Note from Marie: I learned so much about the "Angels of Bataan" while reading this wonderful, riveting book set in the Philippines, a story that takes you back in time and celebrates the power of sisterhood and the human spirit.)
Inspired by the extraordinary true stories of World War II's American Army nurses famously known as the Angels of Bataan and the unsung contributions of Filipinas of the resistance, this novel transports us to a remarkable era of hope, bravery, perseverance, and ultimately—victory.
The Philippines, 1941: Tess Abbott, an American Army nurse, has fled the hardships of the Great Depression at home for the glamour and adventure of Manila, one of the most desirable postings in the world. But everything changes when the Japanese Imperial Army invades with lightning speed and devastating results. Tess and her band of nurses serve on the front lines until they are captured as prisoners of war and held behind the high stone walls of Manila's Santo Tomas Internment Camp.
When the Japanese occupation of her beloved homeland commences, Flor Dalisay, a Filipina university student, will be drawn into the underground network of resistance, discovering within herself reserves of courage, resilience, and leadership she never knew she possessed.
As the war continues, Tess and Flor face danger, deprivation, and terror, leading them into a web of danger as they unexpectedly work together to save lives and win their freedom.
Summer 2022 Reading List – From Sea to Shining Sea
Over the years, I've lived in most regions of the United States. This turns out to be a very good thing for a novelist and it's the reason I've been able to set books in Oklahoma, Wisconsin, Texas, Connecticut, Washington, Oregon, and South Carolina.
I've also traveled the majority of states and cease to be amazed by the variations of landscapes, culture, and history from one to the next. Those differences are a huge part of what makes traveling in America so interesting. It's also what makes terrific books for armchair travelers with fascinating settings in the US almost endless.
Here are a few I highly recommend for you own summer reading list 2022
(Note from Marie: Yes, I'm recommending one of my books here too. The setting is my love letter to Charleston and I think this story of one woman's journey to discover a lost and found family is among my best novels to date.)
Celia Fairchild, known as advice columnist 'Dear Calpurnia', has insight into everybody's problems – except her own. Still bruised by the end of a marriage she thought was her last chance to create a family, Celia receives an unexpected answer to a "Dear Birthmother" letter. Celia throws herself into proving she's a perfect adoptive mother material – with a stable home and income – only to lose her job. Her one option: sell the Charleston house left to her by her recently departed, estranged Aunt Calpurnia.
Arriving in Charleston, Celia learns that Calpurnia had become a hoarder, the house is a wreck, and selling it will require a drastic, rapid makeover. The task of renovation seems overwhelming and risky. But with the help of new neighbors, old friends, and an unlikely sisterhood of strong, creative women who need her as much as she needs them, Celia knits together the truth about her estranged family — and about herself.
(Note from Marie: An ideal summer beach book. The Cape Cod setting is charming and Lillie's story is at once poignant and laugh-out-loud delightful!)

Lillie Silva knew life as an empty nester would be hard after her only child left for college, but when her husband abruptly dumps her for another woman just as her son leaves, her world comes crashing down. Besides the fact that this announcement is a complete surprise (to say the least), what shocks Lillie most is that she isn't heartbroken. She's furious.
Lillie has loved her life on Cape Cod, but as a mother, wife, and nurse-midwife, she's used to caring for other people . . . not taking care of herself. Now, alone for the first time in her life, she finds herself going a little rogue. Is it over the top to crash her ex-husband's wedding dressed like the angel of death? Sure! Should she release a skunk into his perfect new home? Probably not! But it beats staying home and moping.
She finds an unexpected ally in her glamorous sister, with whom she's had a tense relationship all these years. And an unexpected babysitter in, of all people, Ben Hallowell, the driver in a car accident that nearly killed Lillie twenty years ago. And then there's Ophelia, her ex-husband's oddly lost niece, who could really use a friend.
It's the end of Lillie's life as she knew it. But sometimes the perfect next chapter surprises you . . . out of the clear blue sky.
(Note from Marie: If you like taking armchair travels to the old west, you really can't go wrong with any Jane Kirkpatrick novel. Her settings are evocative and her characters are memorable and many of her books could have made my summer reading list 2022.)
Tabitha Brown refuses to be left behind in Missouri when her son makes the decision to strike out for Oregon–even if she has to hire her own wagon to join the party. After all, family ties are stronger than fear.
Along with her reluctant daughter and her ever-hopeful granddaughter, the intrepid Tabitha has her misgivings. The trials they face along the way will severely test her faith, courage, and ability to hope. With her family's survival on the line, she must make the ultimate sacrifice, plunging deeper into the wilderness to seek aid. What she couldn't know was how this frightening journey would impact how she understood her own life–and the greater part she had to play in history.

(Note from Marie – there are so many terrific books set in the Pacific Northwest but this is one of my favorites.)
In the turbulent summer of 1974, Kate Mularkey has accepted her place at the bottom of the eighth-grade social food chain. Then, to her amazement, the "coolest girl in the world" moves in across the street and wants to be her friend. Tully Hart seems to have it all—beauty, brains, ambition. On the surface they are as opposite as two people can be: Kate, doomed to be forever uncool, with a loving family who mortifies her at every turn. Tully, steeped in glamour and mystery, but with a secret that is destroying her. They make a pact to be best friends forever; by summer's end they've become TullyandKate. Inseparable.
So begins Kristin Hannah's magnificent new novel. Spanning more than three decades and playing out across the ever-changing face of the Pacific Northwest, Firefly Lane is the poignant, powerful story of two women and the friendship that becomes the bulkhead of their lives.
From the beginning, Tully is desperate to prove her worth to the world. Abandoned by her mother at an early age, she longs to be loved unconditionally. In the glittering, big-hair era of the eighties, she looks to men to fill the void in her soul. But in the buttoned-down nineties, it is television news that captivates her. She will follow her own blind ambition to New York and around the globe, finding fame and success . . . and loneliness.
Kate knows early on that her life will be nothing special. Throughout college, she pretends to be driven by a need for success, but all she really wants is to fall in love and have children and live an ordinary life. In her own quiet way, Kate is as driven as Tully. What she doesn't know is how being a wife and mother will change her . . . how she'll lose sight of who she once was, and what she once wanted. And how much she'll envy her famous best friend. . . .
For thirty years, Tully and Kate buoy each other through life, weathering the storms of friendship—jealousy, anger, hurt, resentment. They think they've survived it all until a single act of betrayal tears them apart . . . and puts their courage and friendship to the ultimate test.