This post may contain affiliate links. Full disclosure policy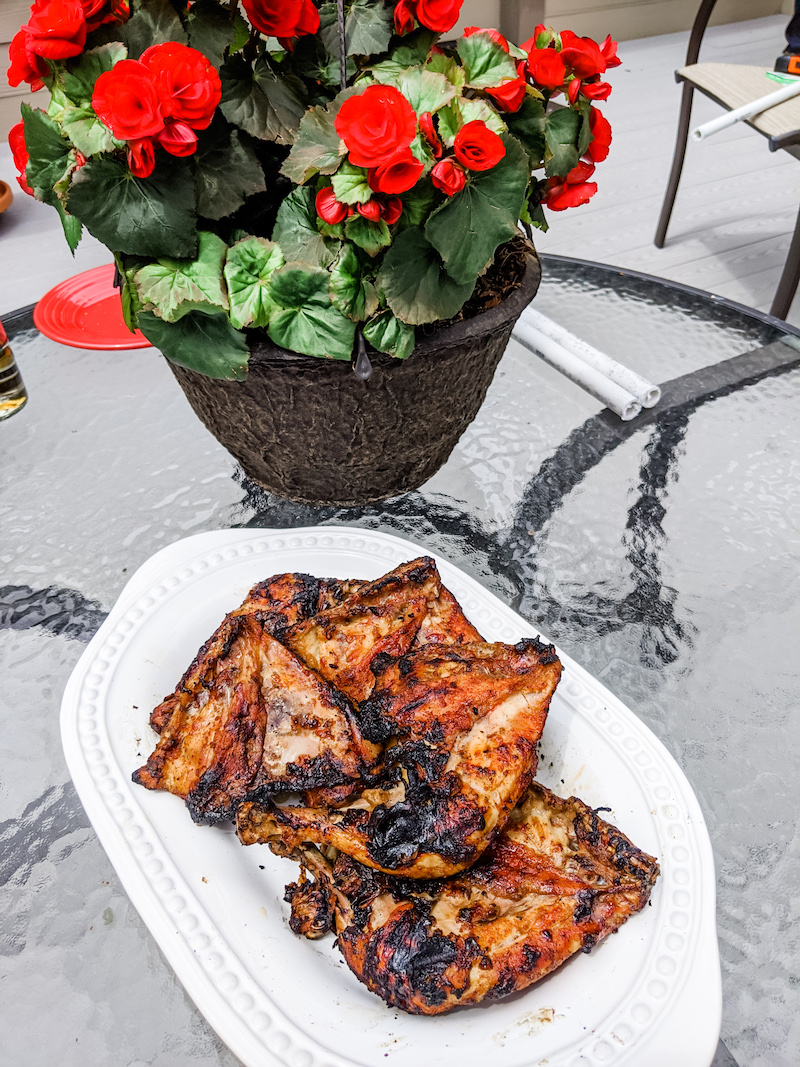 It's no wonder that I dragged the grill out of mothballs earlier than usual this year. With every restaurant in town closed down, eating barbequed burgers on the deck now qualifies as "going out to dinner".
But with Memorial Day coming up, I know that lots of people are looking for new barbeque and grilling recipes. (Looking for a few festive activities? Check out my post on DIY Memorial Crafts!) And needless to say, I'm one of them. Last weekend I was thinking of grilling and stopped by the meat department to consider my options for the upcoming holiday. I though I'd grill some steaks or maybe a tri-tip roast. But after looking at the prices on those items, my plans quickly changed. Yikes!
Budget-Friendly Yet Unique: My BBQ Dry Rub
I don't know if it's like this everywhere or just in my region of the country, but beef prices have made a big jump in the last couple of weeks. That tri-tip I had been thinking of grilling was nearly $20! The steaks were just as much, which is too much as far as I'm concerned. I bought a package of chicken leg quarters and went home to think about a Plan B for our Memorial Day barbeque.
Chicken is definitely a staple in our house and something we all enjoy, so bypassing beef wasn't a big hardship for us. Still, I wanted to come up with something a little different than my usual. I ended up digging through my spice rack and pulling out flavors I thought might be good in a BBQ dry rub.
I wanted a BBQ dry rub that would be a nice balance of sweet and smoky flavors. It took three tries to come up with a version I loved, but the experimentation was worth the effort. The brown sugar base makes my dry rub sweet but not too sweet. A generous amount of smoked paprika gives it a beautiful color and a wonderfully smokey flavor.
The other spices in my Sweet and Smokey Dry Rub – garlic and onion powder, dry mustard, and chili powder – give it just the right amount of kick. My husband doesn't care for spicy-hot foods, so I used just used regular chili powder in my dry rub. However, adding a quarter to a half teaspoon of chipotle chili powder would add a nice touch of tongue-tingling heat for those who like it.
An Easy-Peasy, Lemon-Squeezy BBQ Dry Rub!
Once the spices are mixed together, just rub the mix onto the chicken and toss it on the grill. There is a fair amount of sugar contained which will burn, so keep an eye out for flames while you're grilling. Otherwise, you'll be eating blackened chicken instead of grilled chicken. My end result was more on the blackened side than I might have liked, but it still tasted great! (Next time, I'll remember to bring my little spray bottle of water out to the grill.)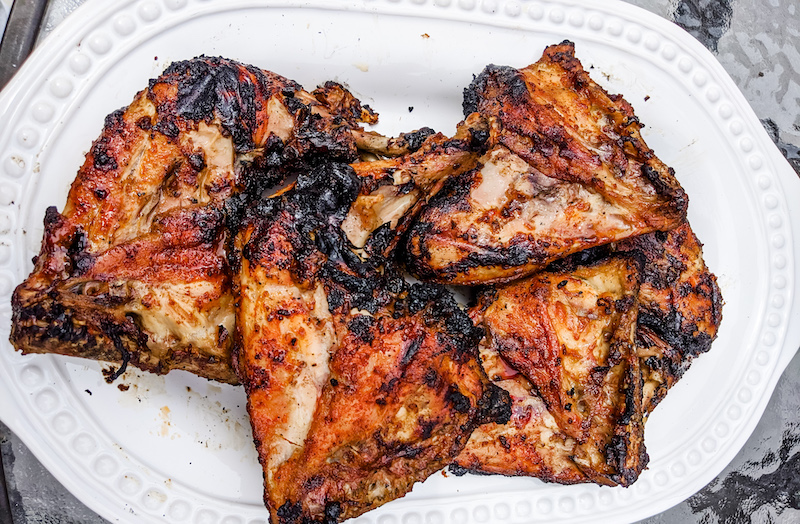 My Sweet and Smokey BBQ Dry Rub is a delicious and easy way to jazz up grilled chicken. I'm sure it would work just as well on a baked or oven broiled bird. And when beef prices come back down to earth, I'll definitely be using this dry rub on steaks or pork chops. With all dry ingredients, you can easily mix up a batch ahead of time and keep it in the pantry. It'll even be fun to put some into mason jars tied with ribbons to give as gifts. I also found myself sprinkling some onto popcorn when I was playing board games with my mom this weekend. It's a perfect Game Day or Movie Night snack!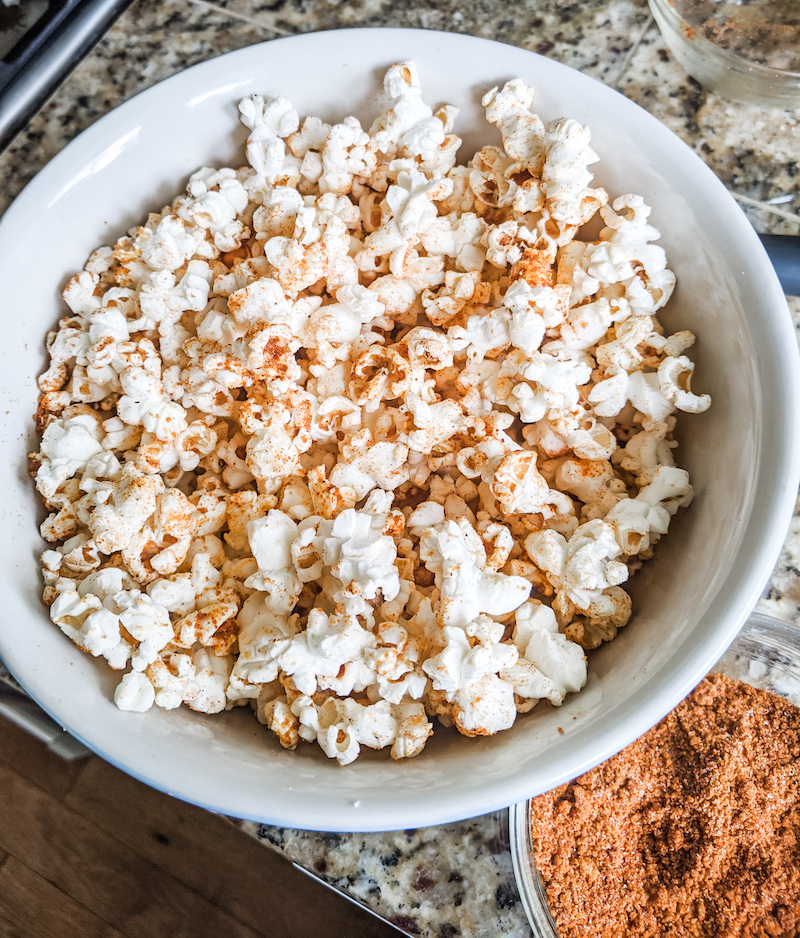 Any way you serve it, my Sweet and Smokey BBQ Dry Rub is a delicious and versatile addition to so many different dishes. Try mixing some up for your Memorial Day barbeque, or any time of the year!
Print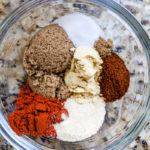 Sweet and Smokey BBQ Dry Rub
---
1/4 cup

dark brown sugar

1

T smoked paprika

2

t. dry mustard

2

t. onion powder

1

t. garlic powder

1

t. chili powder (for a spicy rub, add

1/4

t. chipotle chili powder).

1

t. salt

1/4

t. fresh ground pepper
---
Instructions
Mix spices thoroughly in a small bowl. Use immediately or store in an airtight jar with a lid in a cool, dry place.
Notes
Rub on chicken, steak, or pork before grilling.
Add 2 T to a pound of raw hamburger to give extra flavor to grilled burgers.
Sprinkle a couple of tablespoons onto hot buttered popcorn.
Place in a jar with a ribbon to give as a gift.