This post may contain affiliate links. Full disclosure policy
If you've been keeping up with my blog, you know that four years ago, my husband and I left Connecticut, our home for fourteen years and the setting for so many of my novels, including A Single Thread and my entire Cobbled Court series.
Saying goodbye to New England was tough, but we designed and built a beautiful home in Central Oregon and after time, Oregon too, felt like home.
This summer, we found ourselves on the move yet again, leaving Oregon for Washington state, so we could be closer to some of our grandchildren. It's always hard to leave a place you love but Gig Harbor is a lovely little town. Once we finish the remodeling the 1970s rambler we purchased, I feel like it's just a matter of time until the house too, will feel like home.
Over all our twenty-plus moves, I've always worked to put my own stamp on our homes. But this time around, there really is a lot of work involved! Turning this house into a home that suits our needs and taste is a big project.
Or maybe should I say, a series of projects?
Remodeling Before and Afters: A Long, Long Journey
In my first installment of our Remodeling Before and After journey, I shared some before photos of the old flooring –gray, gray, and still more gray – and some after shots of the newly installed hardwood floors.
What a difference that made! Putting in those wood floors made the house feel warm, cozy, and a whole lot more like me. If you missed that first Remodeling Before and After post, you might want to go back and read it now.
This month marked another big transformation in our remodeling journey, the creation of my new writing and sewing studio.
My studio is where I do almost all of my writing and crafting. Writing is my job and crafting is my joy. That means I spend a lot of time in my studio. So it's important that the space be light, bright, cheerful, roomy, and reflect my personality.
However, the extra guest rooms that logically could have housed my studio were anything but. Both rooms were small, dark, and dim. Not the kind of surroundings that foster creativity and definitely not spaces where I'd want to spend most of my waking hours.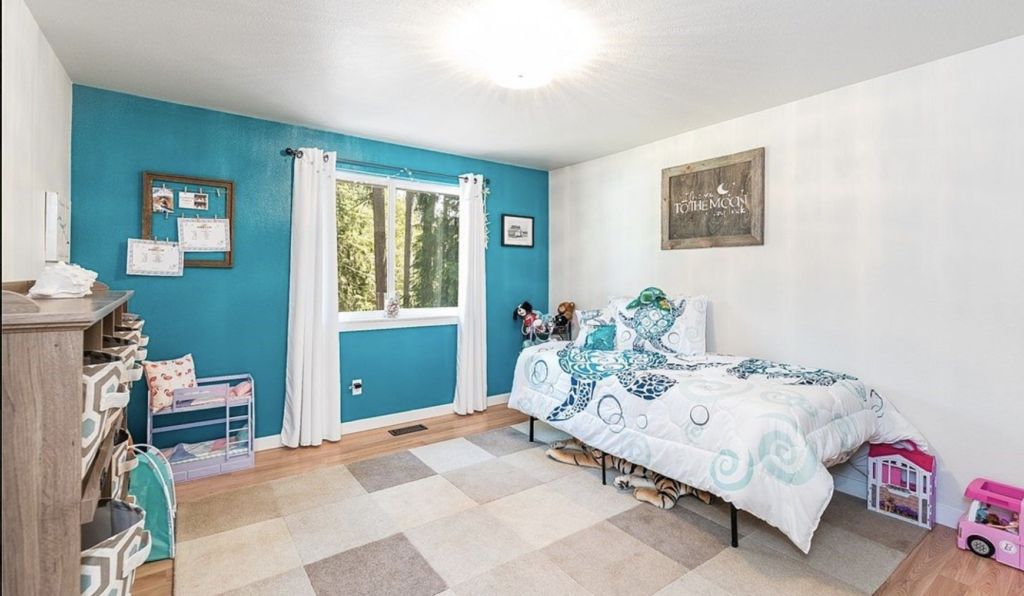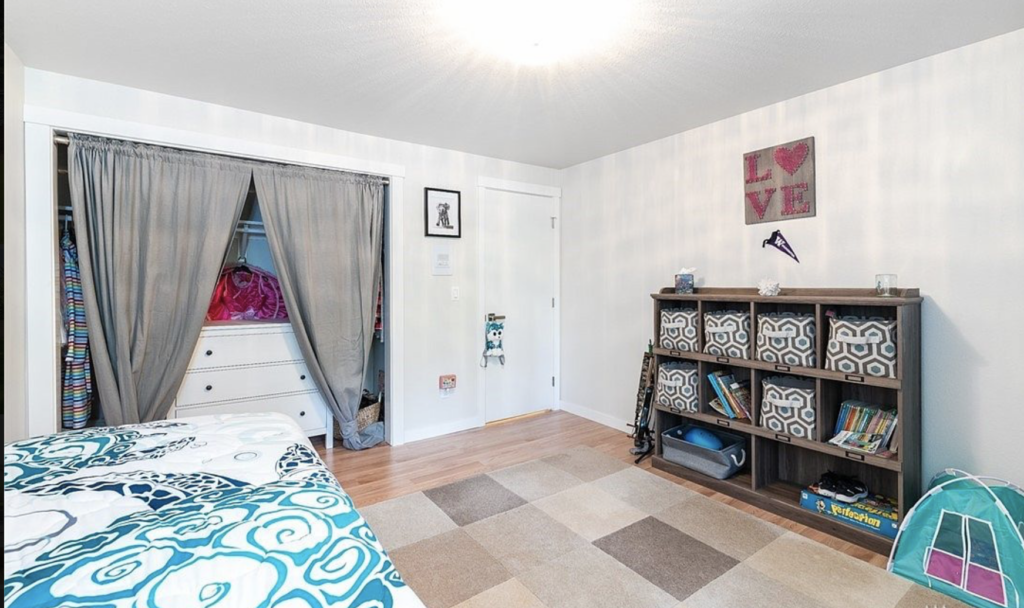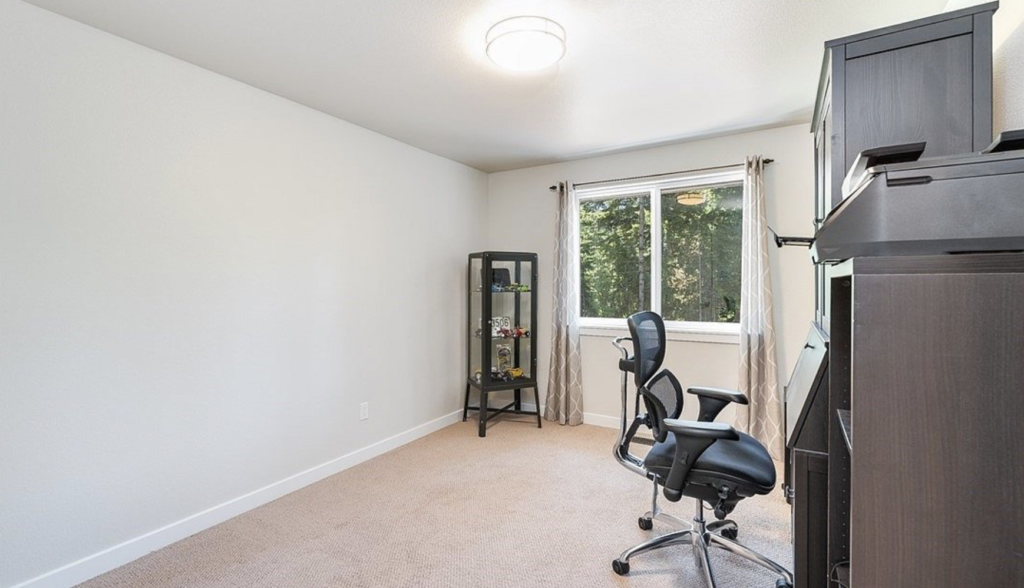 Knocking Down Walls – Literally
The good news was that those two dark little rooms stood side by side. Knocking out the wall between them gave me one big room with two windows to let in plenty of light. I also got two nice closets where I could stow fabric, boxes of books or off-season clothing. And eliminating one of the doors gave me an extra furniture wall.
Knocking down that wall was the most dramatic step in turning two small bedrooms into one large room to house my writing and sewing studio. But other, smaller changes were important too.
Worn carpeting and still more of that gray vinyl was removed. At first, I'd planned to put in carpet but decided to go with a vinyl composite floor instead. Vinyl composite combines the waterproof durability of vinyl with easy to install, 'click together' joints of laminate.
I don't know that I'd want to use it in a kitchen, bathroom or high-traffic area but it's a practical choice for an office or craft studio. Rolling a desk chair from one spot to another, picking up dropped pins, or sweeping up fabric scraps is a breeze. And since it has a built-in underlayment, it just feels just a little cushiony under my feet. It was a fairly affordable option and the light color and wide, 7-inch planks of my Evoke brand, Hugo Spark flooring cheered up the whole space.
Besides knocking out the wall, removing a door, and installing new floors, we also changed one of the light fixtures, bought new drapes, and added shelves in the double closet so I could keep my fabric and crafting supplies organized.
A Simple Impact on a Remodeling Before and After
But one of the simplest yet most impactful things we did to transform my new writing and sewing studio was to paint the walls a bright and cheery yellow. I went with a color called Lemony in an eggshell finish. It's part of the Magnolia Home paint collection, manufactured by Kilz and sold at Ace Hardware.
I just love this color! Falls and winter days in the Pacific Northwest can be rainy and gloomy. Since I suffer from seasonal affective disorder, that can be a problem. But these lovely lemony colored walls lift my spirits every time I walk into the room.
If you're ready to see what I mean, scroll down of the after shots of my beautiful new writing and sewing studio. It's a wonderful and inspiring space to create!
A bigger space with lighter floors, brighter walls, better storage, and plenty of space to hang my quilts was just what I needed for my new writing and sewing studio.
I won't lie, I had my doubts when we began this project. But now that the transformation is complete, I can honestly say I like it even more than my old studio.
I feel at my creative best in this room. And that's an important more step in the journey of turning this house into a home.