This post may contain affiliate links. Full disclosure policy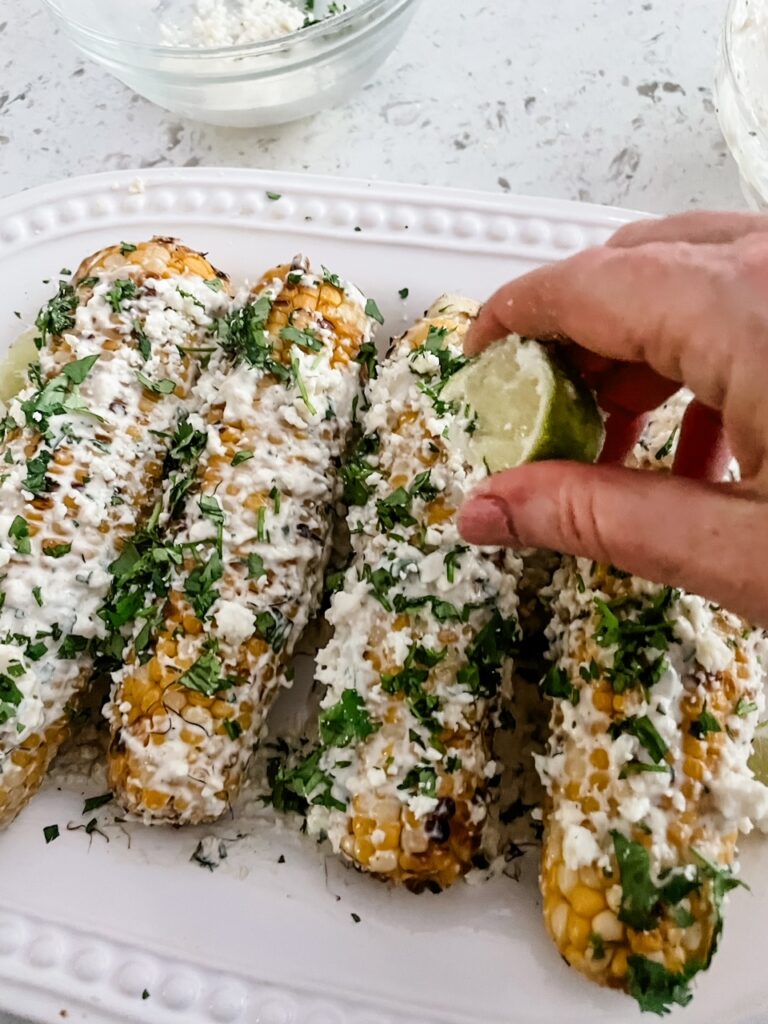 Sweet, savory, and tangy, with a touch of spice, this Homemade Elotes or Mexican Street Corn is one of the best preparations for fresh corn. Terrific all on its own or as a side for almost any grilled entrée, like my grilled fajitas or even a glass of my white sangria!
Elotes, Otherwise Known as Mexican Street Corn
During the five years we lived there, my family and I discovered that Mexican street food is among the world's best.
Tacos al pastor, quesadillas made with cheese and squash flowers, shrimp tostadas, and big, gorgeous cups of fresh tropical fruits sprinkled with chili – just thinking about it makes my mouth water!
But when it comes to street food, elotes – also known as Mexican street corn – are the best of the best.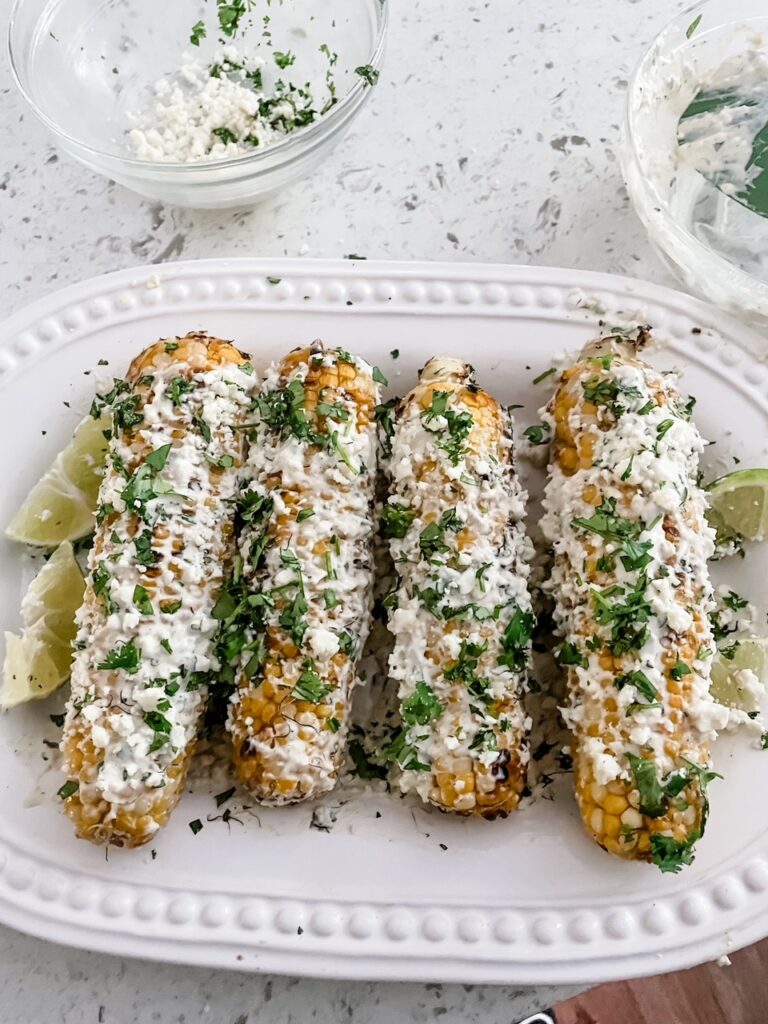 Fresh, grilled sweet corn on the cob that is smothered in a creamy sauce, spices, and cheese, Mexican street corn has become a very popular dish on restaurant menus in the US. And that popularity extends to all sorts of cuisines, not just Mexican-themed establishments.
As so many diners have discovered, sweet and savory Mexican street corn is a great accompaniment for grilled beef, pork, chicken, or seafood. And here's the good news. You don't have to leave the country or even go to a restaurant to enjoy it.
With this Homemade Elotes or Mexican Street Corn, you and your family will be able to Mexico's most delectable street food at home!
Homemade Elotes or Mexican Street Corn – Let's Talk Ingredients
Most of the ingredients you'll need for my Homemade Elotes or Mexican Street Corn should be familiar and easy to find in most supermarkets. They include…
Fresh corn on the cob
Mayonnaise
Garlic
Cilantro
Lime
But there are a few that you might be less familiar with or that could be harder to find…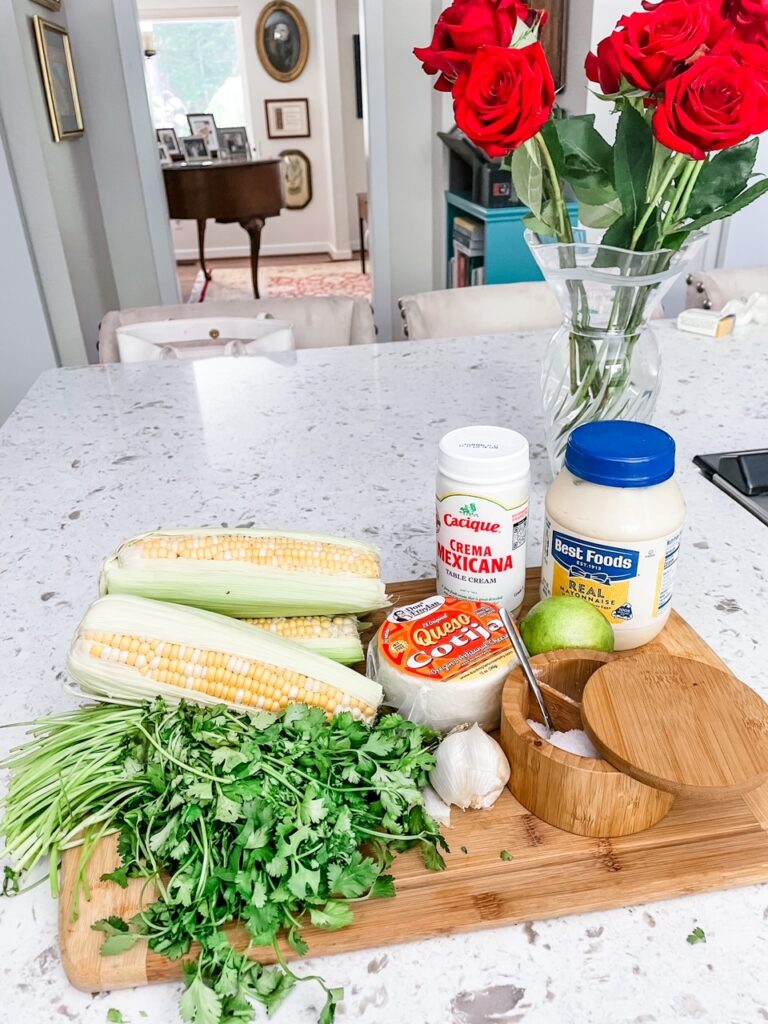 Queso Cojita
This particular cheese is a crumbly, salty, tangy cheese made from cow's milk. If your supermarket stocks Cojita, I recommend that you use it for this recipe. Its distinctive flavor is worth the trouble it takes to find it. Once you do, I think you'll find it adds a wonderfully authentic Mexican taste to tacos, tostadas, enchiladas, and salads.
However, if you absolutely cannot locate queso Cojita, you could substitute crumbled feta, which has a similar texture and salt factor. You could also use Queso Fresco, another Mexican cheese. It's not quite as crumbly and isn't as salty, which might be preferable for those on a low-salt diet.
Crema
Crema is a thick cream that is used in many Mexican dishes. You should be able to find it in the refrigerated section of many supermarkets. If need be, you could substitute sour cream for crema in this Homemade Elotes or Mexican Street Corn, but, as the name indicates, sour cream will have a tangier flavor than crema. It will also be thicker and not quite as rich tasting, as it contains less water and less fat than crema.
Chipotle Chili Powder
Made from ground, smoked jalapeno peppers, chipotle chili powder is medium hot in terms of spice and has a smokey flavor that I love. If smoke and heat aren't your thing – you could use regular chili powder in this Mexican street corn recipe. If you want more heat, you could replace it with cayenne. Just remember that cayenne is very hot, so use it sparingly unless you're certain that everyone you're feeding likes a lot of spice.
Another option is to omit the chili powder entirely but put some shakers of different chili powders on the table so people can choose their own.
How to Make Mexican Street Corn
You'll start by making the sauce, which just involves combining the ingredients in a bowl and giving them a good stir. The recipe calls for lime zest – the bright green part of the lime peel – as well as lime juice.
The zest adds a lot of bright, tart lime flavor to the sauce, so don't skip that part. I use my microplane grater to zest citrus, which I can also use to grate cheese or fresh ginger. It's a very handy tool to have.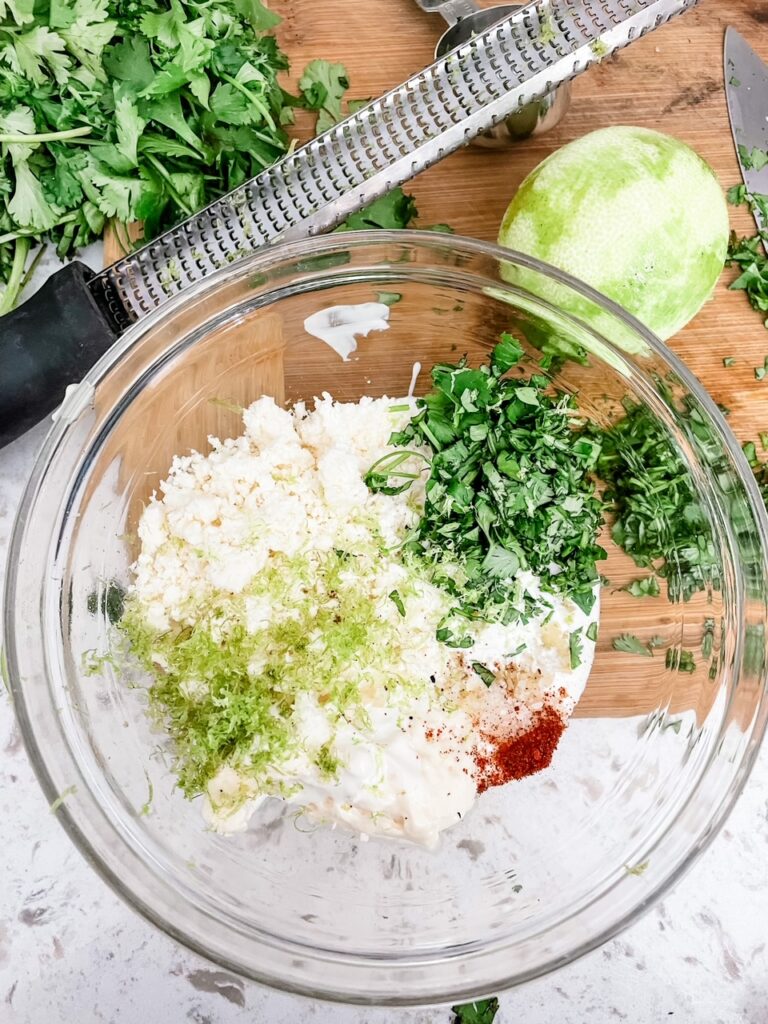 After making the sauce, you'll need to grill the corn. If you don't have a grill, you could boil it, but I like how the grill marks look on the corn. Grilling corn is easy.
Just preheat the grill and place the shucked corn directly on the grill grate. Turn it every couple of minutes for about 10 to 15 minutes until all sides of the corn have nice grill marks.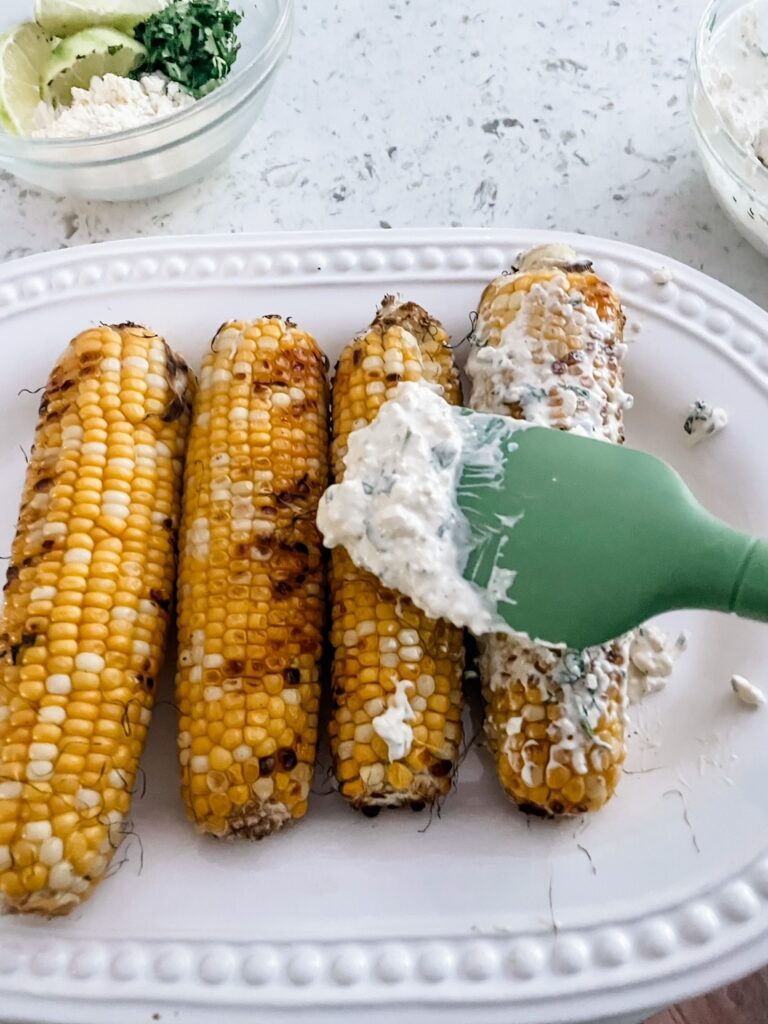 After removing the corn from the grill, you'll brush or spoon on a nice, thick coating of the sauce. Then, you'll sprinkle on some extra cheese and chopped cilantro to make it look extra gorgeous and taste even better. Finally, you'll bring it to the table where it will be devoured by grateful friends and family.
If you've been searching for a can't-miss side to serve at your next cookout or family gathering, Mexican street corn is it! Give it a try soon!
Print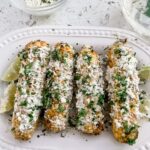 Homemade Elotes or Mexican Street Corn
---
Author:

Yield:

4

servings

1

x
4

ears of sweet corn, shucked with silk removed

¼ cup

mayonnaise

1/4 cup

Mexican crema (can sub sour cream)

4 oz

cojita cheese, divided (cojita preferred but can sub feta or queso fresco)

3

T fine chopped cilantro, divided

2

large cloves garlic, crushed

1

lime, zest and juice

½

to

¾

tsp chipotle chili powder (adjust according to spice preference)

¼ tsp

kosher salt
Dash of fresh ground pepper
---
Instructions
Preheat grill to approximately 400 degrees.
Put the corn, half the cheese, and tablespoon of the chopped cilantro aside. Mix together all the remaining ingredients together in a medium sized mixing bowl. Cover bowl and store in the refrigerator while you're grilling the corn.
Place shucked corn cobs directly onto lightly oiled grill grates. Grill corn for 10 to 15 minutes, turning every couple of minutes, until all sides are showing brown-to-black grill marks. (Grilling is preferred but corn can also be boiled.)
Remove corn from grill. Brush or spoon the sauce around all sides of each corn cob. Sprinkle corn with reserved cheese and chopped cilantro. Serve immediately.