This post may contain affiliate links. Full disclosure policy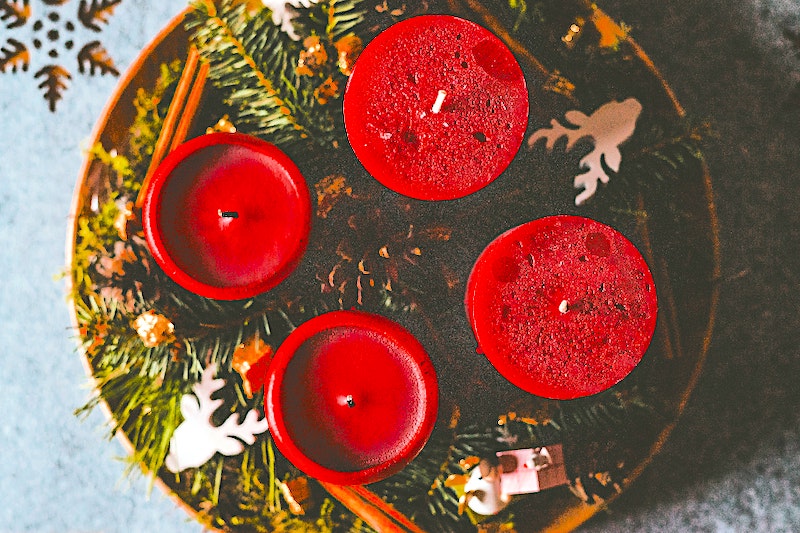 I love everything about Christmas.
I love the parties, the presents, and the greeting cards. And I love the lights, and the decorations, and my oh my – do I ever love the food! I love reading Christmas themed novels and watching Christmas themed movies on the Hallmark Channel.
I even love digging out the DVD player and watching "It's a Wonderful Life" for the twelve gazillionth time.
(My kids do not appreciate that part quite so much. But, tradition is tradition. And this is the price they must pay for my having done the favor of bringing them into the world.)
The bottom line is, I am crazy about Christmas and all that goes with it – the secular, the commercial, and the familial, the cherishing of old traditions and creation of new ones.
A Foundation of Faith
But, for me, the most important aspect of Christmas is the spiritual, the celebration of and reflection upon the "glad tidings of great joy" that was proclaimed by angels to terrified shepherds in a country half a world away. Those glad tidings, the amazing good news that the long-expected Messiah, the Word of God made flesh, had been born is the foundation of my faith, and the true joy of Christmas.
However, amid all the other stuff I love about Christmas – the gifts, and the parties, and the food, and all the rest of it — it can be easy to lose sight of the deeper meaning of the season, the celebration of the birth of Christ.
That's why, this year, I decided to make an advent wreath.
Why An Advent Wreath?
Different Christian traditions employ different services or meditations with the lighting of the advent wreath. Even the wreaths themselves can vary. Some use four candles, others five. Many use different colors of candles to symbolize different things, others stick with white. But whatever your advent wreath looks like, holding a home advent service on the four Sundays leading up to Christmas is a lovely way to pause, reflect and create meaning in the season.
Here are links to several different home advent services you might want to consider using.
From the United Methodist Church, from an Episcopal denomination, with scriptural readings for each night of the
week, and this weekly service from Crosswalk, which is especially nice for families.
Now, about the wreath itself.
Making A DIY Advent Wreath
As I said before, there are all kinds of ways to make an advent wreath. I decided some time ago that I wanted to make my own wreath, using fresh greenery and a ring of wet foam, the same kind florists use. Because I make my own floral arrangements on a regular basis, I didn't think it would be difficult for me. If you've been here for a while this won't surprise you, if you're new pause, a moment and read my philosophy on crafting!
Back to the advent wreath, it wouldn't have been difficult – if I could have found all the materials I needed to make the wreath I had in mind! Because I came up empty-handed at three different craft and variety stores, I was just about to give up on the whole advent wreath making idea.
Then, when I popped into Trader Joe's to pick up some groceries and spotted some lovely fresh Christmas wreaths for about $10, I got a better (and much easier) idea for making my at-home advent wreath.
I laid my purchased wreath down on a big tray and placed four candles in low-profile candle holders in the center. Next, I filled the tray with some pretty leaves, stems, as well as mandarin oranges to add some color. Finally, I used a wire-edged holiday ribbon to create simple bows and attached them to the wreath near each of my four candles.
Voila! Instant advent wreath!
Now, I realize that I'm a little late with this post. Advent officially started last Sunday, but we're still in the first week of Advent. So I think it's not too late to create your own advent wreath.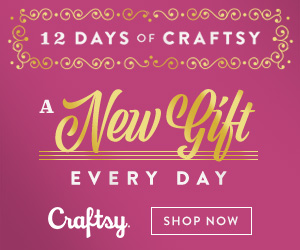 And here are some other ideas and tutorials on how you can do so:
Advent Wreath with Painted Rocks
I love this one from Smile Mercantile! It feels perfect for someone who lives near a body of water, perhaps the ocean. I like the color so I'd probably opt for green paint pens. Another advantage of this one is that you might even have all the supplies already in your home!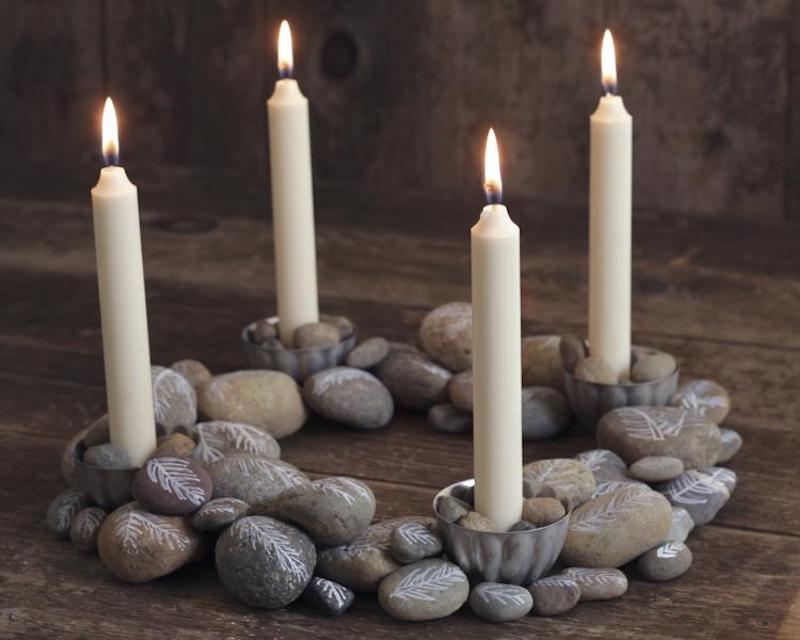 Hope, Peace, Joy, and Love Advent Wreath
This wreath from An Extraordinary Day is unique and inspiring, and I feel like this offers lots of modifications based on what you have already in your home. The best part is the labeling of the candles to remind us to have Hope, Peace, Joy, and Love!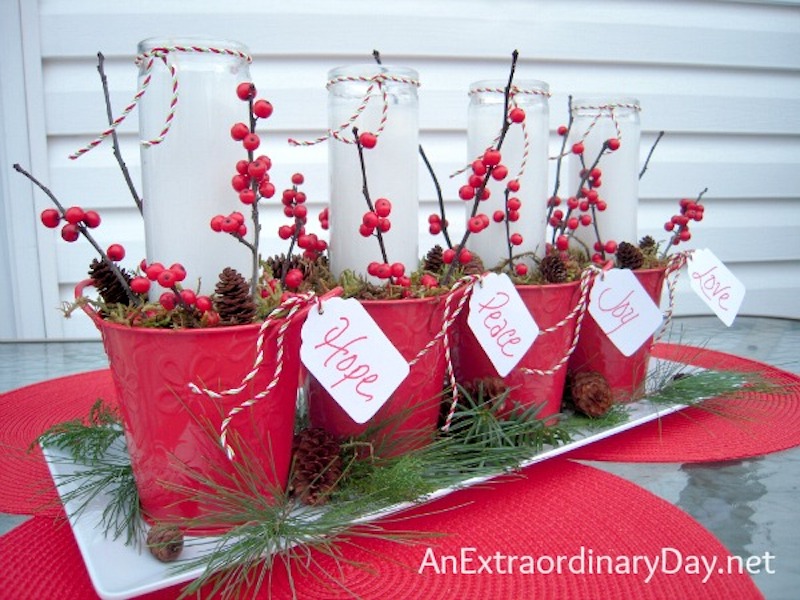 Advent Wreath With Pottery and Greenery
How about this beauty from EAB designs! I love that it all is contained in one unit, as you might want to move locations throughout the holidays. And it feels perfectly suited for a sunroom, enclosed patio, or even for those of you that live in the more temperate climates, this could even be an outdoor advent!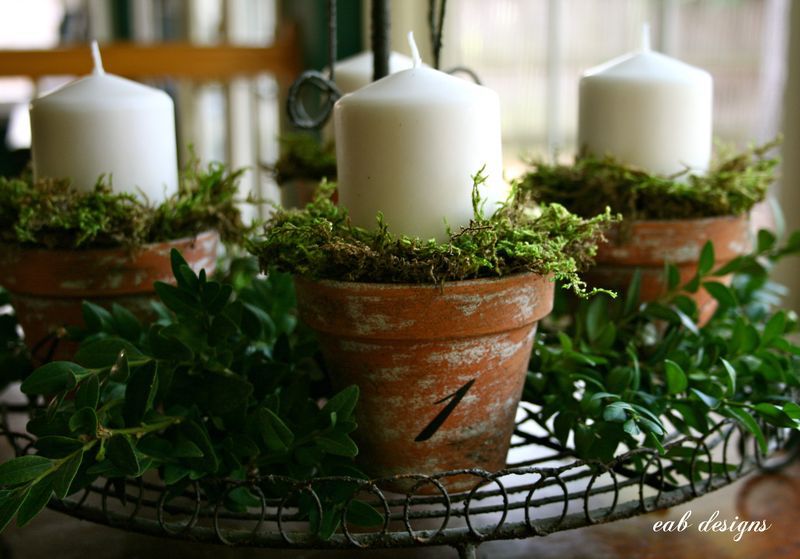 Advent Wreath With Colorful Candles
Different denominations have different traditions regarding the color of advent candles. But, here is an option from White House, Black Shutters that involves paint to achieve a colored advent wreath no matter the color you want!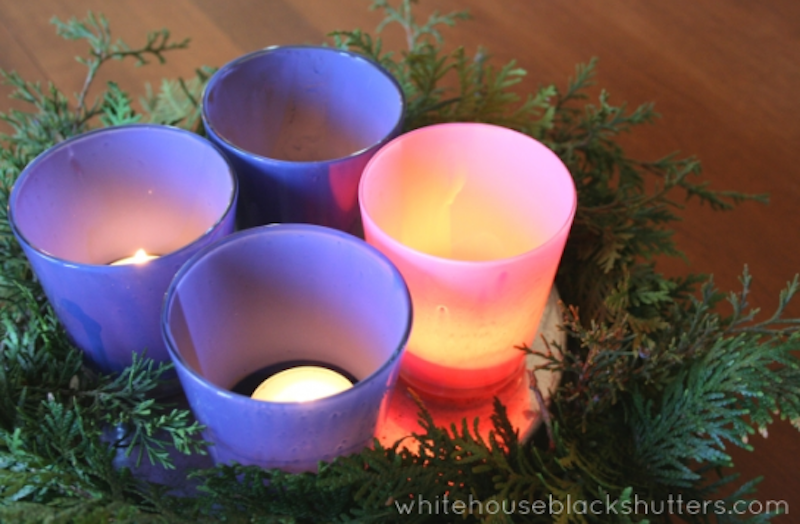 Do you have an advent wreath tradition with your family? Please share!