This post may contain affiliate links. Full disclosure policy
There have been years when I measured summer entirely in books. A summer well spent is a summer well read. But this summer is different. I've spent tons of quality time between pages and also made time for other important things, like making slime with my grandkids during a weeklong visit in June and taking my mother on a proper glamping trip.
Between the books and the activities, this year I feel like I've gone above and beyond taking advantage of summer. I've been more intentional about the way I spend my time (thank you, Living Well Spending Less planner). And summer isn't even over yet!
How are you going to spend the rest of the season? Are you squeezing in a trip? Are you taking a day off? I know this post is technically about beach reads, but it's really about taking time to read while it's still beautiful outside and the time slips by a little more slowly. Friendly reminder: Fall sends most of us into a frenzy like hyper squirrels collecting nuts for winter.
If you endeavor to read some good books before the season comes to a close, this post is for you. You don't have to be at the beach; you can be on your back porch with iced tea, at your favorite camping spot with a headlamp, or at the library with the summer sun shining through the window. We are not exclusive here. Beach reads are suitable for everyone and in every location.
Criteria for Beach Reads
Beach reads must have a cute cover – and bonus points if the cover features a seascape or an Adirondack chair. A book is like an accessory at the beach. Consider choosing one that matches your favorite coverup. (Or maybe that is taking it too far?)
Beach reads must be light and uplifting like a summer breeze with just the right amount of suspense, tragedy, and romance. Don't overdo it in any one area. This is a balancing act, friends. It's a very specific formula that is bottled up into beach reads since the history of time.
Beach reads must be relatively easy to read. Summer is not the time to struggle through a book or constantly have to consult with your dictionary app on your phone.
Beach reads must be good enough to recommend to a girlfriend. If the sand, wind, and sweat hasn't tarnished those crisp pages, hand it over to someone else who might enjoy it!
And without further ado, here are my favorite beach reads for 2019. Beach optional.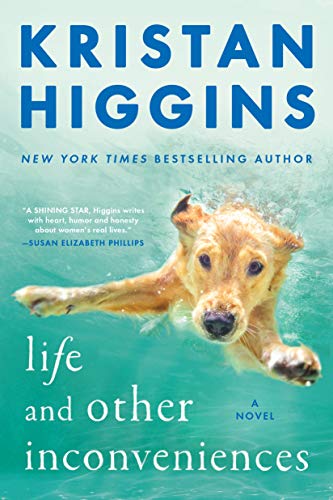 Fierce friends, pay close attention here. This book from the lovely Kristan Higgins comes out August 6th! Yes, today. Run – don't wall – to your nearest book store to find your copy.
Emma London never thought she had anything in common with her grandmother Genevieve London. The regal old woman came from wealthy and bluest-blood New England stock, but that didn't protect her from life's cruelest blows: the disappearance of Genevieve's young son, followed by the premature death of her husband. But Genevieve rose from those ashes of grief and built a fashion empire that was respected the world over, even when it meant neglecting her other son.
When Emma's own mother died, her father abandoned her on his mother's doorstep. Genevieve took Emma in and reluctantly raised her–until Emma got pregnant her senior year of high school. Genevieve kicked her out with nothing but the clothes on her back…but Emma took with her the most important London possession: the strength not just to survive but to thrive. And indeed, Emma has built a wonderful life for herself and her teenage daughter, Riley. 
So what is Emma to do when Genevieve does the one thing Emma never expected of her and, after not speaking to her for nearly two decades, calls and asks for help?
I've had the privilege of reading through an advanced copy of this wonderful story and I can promise you: you won't want to miss it! Pre-order your copy now and it will ship the day it comes out on August 13th.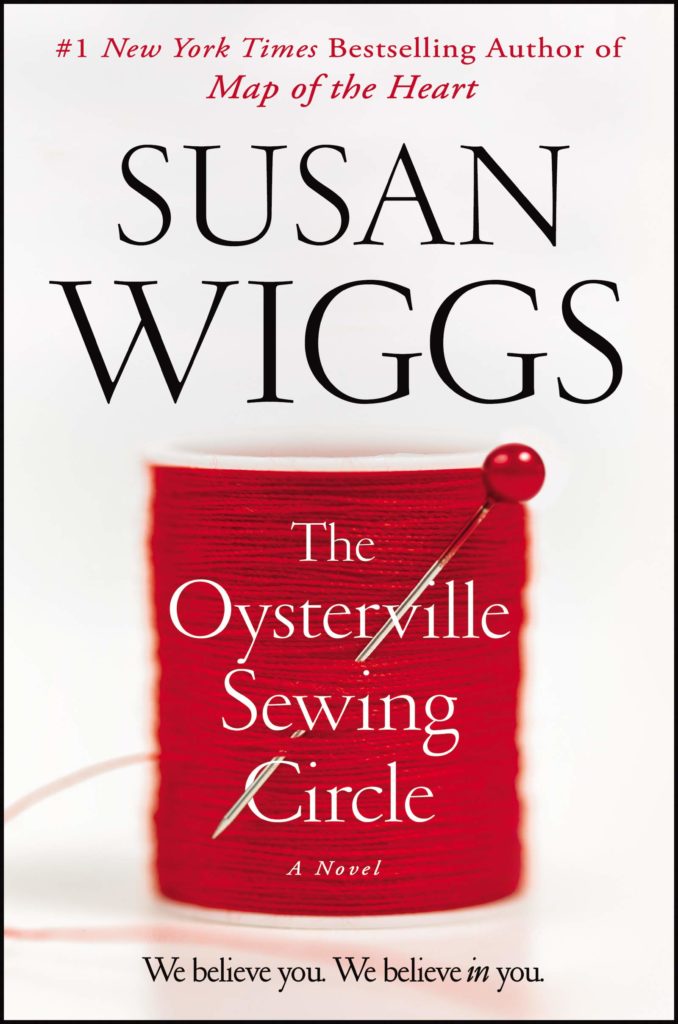 At the break of dawn, Caroline Shelby rolls into Oysterville, Washington, a tiny hamlet at the edge of the raging Pacific.
She's come home.
Home to a place she thought she'd left forever, home of her heart and memories, but not her future. Ten years ago, Caroline launched a career in the glamorous fashion world of Manhattan. But her success in New York imploded on a wave of scandal and tragedy, forcing her to flee to the only safe place she knows.
And in the backseat of Caroline's car are two children who were orphaned in a single chilling moment—five-year-old Addie and six-year-old Flick. She's now their legal guardian—a role she's not sure she's ready for.
But the Oysterville she left behind has changed. Her siblings have their own complicated lives and her aging parents are hoping to pass on their thriving seafood restaurant to the next generation. And there's Will Jensen, a decorated Navy SEAL who's also returned home after being wounded overseas. Will and Caroline were forever friends as children, with the promise of something more . . . until he fell in love with Sierra, Caroline's best friend and the most beautiful girl in town. With her modeling jobs drying up, Sierra, too, is on the cusp of reinventing herself.
Caroline returns to her favorite place: the sewing shop owned by Mrs. Lindy Bloom, the woman who inspired her and taught her to sew. There she discovers that even in an idyllic beach town, there are women living with the deepest of secrets. Thus begins the Oysterville Sewing Circle—where women can join forces to support each other through the troubles they keep hidden.
Yet just as Caroline regains her creativity and fighting spirit, and the children begin to heal from their loss, an unexpected challenge tests her courage and her heart. This time, though, Caroline is not going to run away. She's going to stand and fight for everything—and everyone—she loves.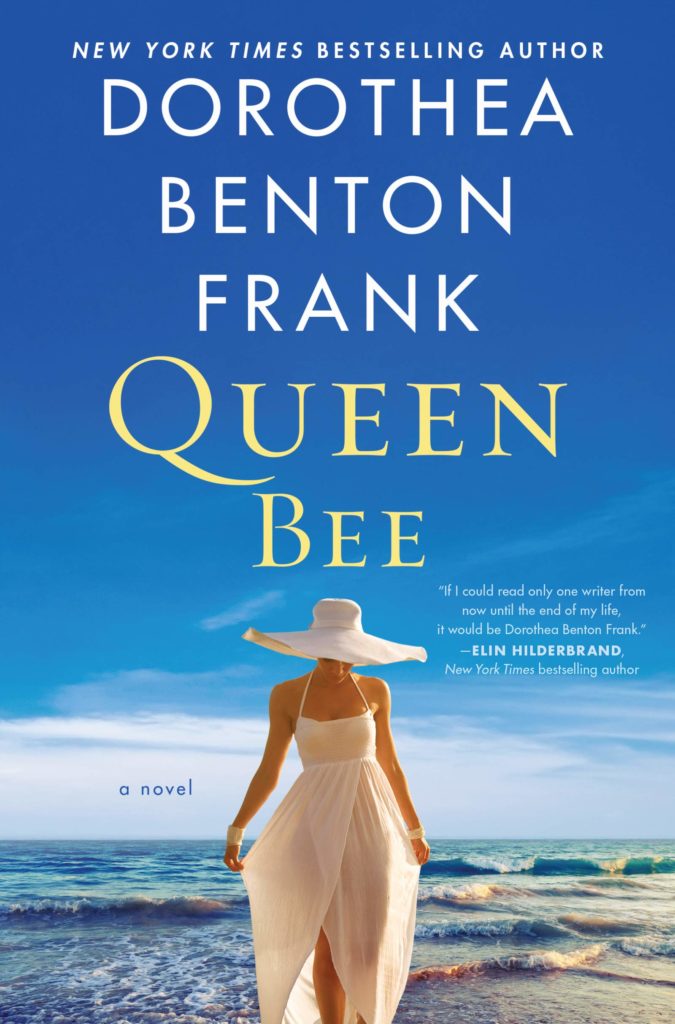 Beekeeper Holly McNee Jensen quietly lives in a world of her own on Sullivans Island, tending her hives and working at the local island library. Holly calls her mother The Queen Bee because she's a demanding hulk of a woman. Her mother, a devoted hypochondriac, might be unaware that she's quite ill but that doesn't stop her from tormenting Holly. To escape the drama, Holly's sister Leslie married and moved away, wanting little to do with island life. Holly's escape is to submerge herself in the lives of the two young boys next door and their widowed father, Archie.
Her world is upended when the more flamboyant Leslie returns and both sisters, polar opposites, fixate on what's happening in their neighbor's home. Is Archie really in love with that awful ice queen of a woman? If Archie marries her, what will become of his little boys? Restless Leslie is desperate for validation after her imploded marriage, squandering her favors on any and all takers. Their mother ups her game in an uproarious and theatrical downward spiral. Scandalized Holly is talking to her honey bees a mile a minute, as though they'll give her a solution to all the chaos. Maybe they will.
Queen Bee is a classic Lowcountry Tale—warm, wise and hilarious, it roars with humanity and a dropperful of whodunit added for good measure by an unseen hand. In her twentieth novel, Dorothea Benton Frank brings us back to her beloved island with an unforgettable story where the Lowcountry magic of the natural world collides with the beat of the human heart.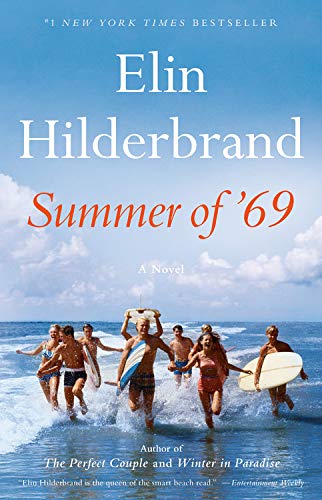 Welcome to the most tumultuous summer of the twentieth century. It's 1969, and for the Levin family, the times they are a-changing. Every year the children have looked forward to spending the summer at their grandmother's historic home in downtown Nantucket. But like so much else in America, nothing is the same: Blair, the oldest sister, is marooned in Boston, pregnant with twins and unable to travel. Middle sister Kirby, caught up in the thrilling vortex of civil rights protests and determined to be independent, takes a summer job on Martha's Vineyard. Only-son Tiger is an infantry soldier, recently deployed to Vietnam. Thirteen-year-old Jessie suddenly feels like an only child, marooned in the house with her out-of-touch grandmother and her worried mother, each of them hiding a troubling secret. As the summer heats up, Ted Kennedy sinks a car in Chappaquiddick, man flies to the moon, and Jessie and her family experience their own dramatic upheavals along with the rest of the country.
In her first historical novel, rich with the details of an era that shaped both a nation and an island thirty miles out to sea, Elin Hilderbrand once again earns her title as queen of the summer novel.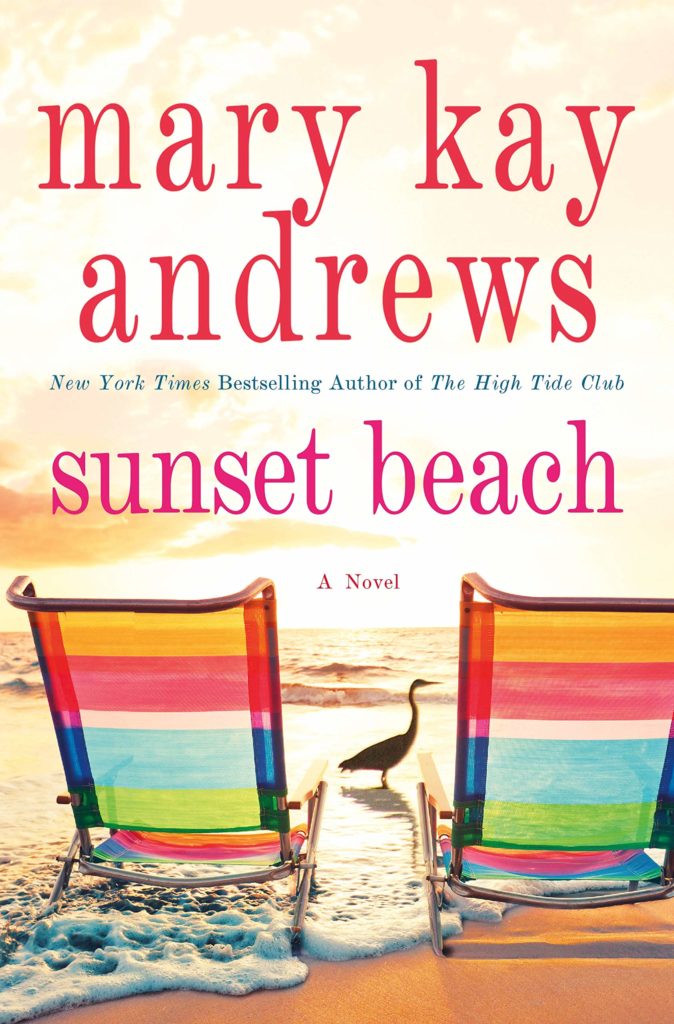 Drue Campbell's life is adrift. Out of a job and down on her luck, life doesn't seem to be getting any better when her estranged father, Brice Campbell, a flamboyant personal injury attorney, shows up at her mother's funeral after a twenty-year absence. Worse, he's remarried – to Drue's eighth grade frenemy, Wendy, now his office manager. And they're offering her a job.
It seems like the job from hell, but the offer is sweetened by the news of her inheritance – her grandparents' beach bungalow in the sleepy town of Sunset Beach, a charming but storm-damaged eyesore now surrounded by waterfront McMansions.
With no other prospects, Drue begrudgingly joins the firm, spending her days screening out the grifters whose phone calls flood the law office. Working with Wendy is no picnic either. But when a suspicious death at an exclusive beach resort nearby exposes possible corruption at her father's firm, she goes from unwilling cubicle rat to unwitting investigator, and is drawn into a case that may – or may not – involve her father. With an office romance building, a decades-old missing persons case re-opened, and a cottage in rehab, one thing is for sure at Sunset Beach: there's a storm on the horizon.
Sunset Beach is a compelling ride, full of Mary Kay Andrews' signature wit, heart, and charm.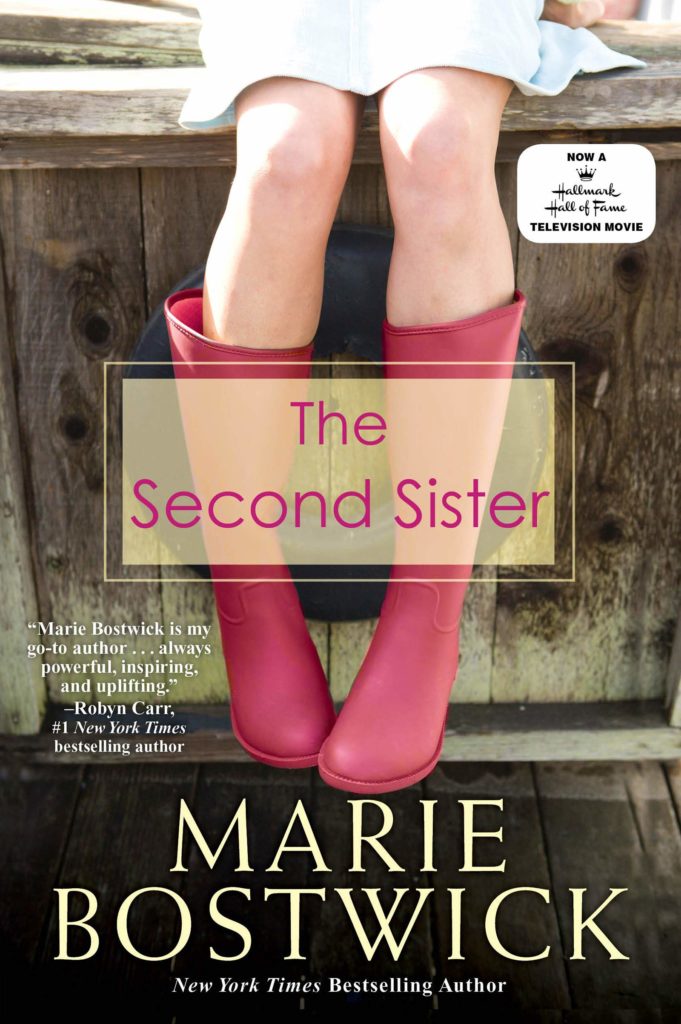 I couldn't help but include one of my own titles in this list (because I have to fund my ongoing fabric addiction, right?). This heartwarming story is finally back in paperback and is going fast, especially considering the popularity of the Hallmark Hall of Fame movie that it inspired. Grab your copy before it's too late!
Years of long workdays and little sleep as a political campaigner are about to pay off now that Lucy Toomey's boss is entering the White House. But when her estranged older sister, Alice, unexpectedly dies, Lucy is drawn back to Nilson's Bay, her small, close-knit Wisconsin hometown.
An accident in her teens left Alice mentally impaired, and she was content to stay in Nilson's Bay. Lucy, meanwhile, got out and never looked back. But now, to meet the terms of Alice's eccentric will, Lucy has taken up temporary residence in her sister's cottage—and begins to see the town, and Alice's life, anew. Alice's diverse group of friends appears to have little in common besides an interest in quilting. Yet deep affection for Alice united them and soon Lucy, too, is brought into the fold as they share problems and stories. And as she finds warmth and support in this new circle, Lucy begins to understand this will be her sister's enduring gift—a chance to move beyond her difficult past, and find what she has long been missing…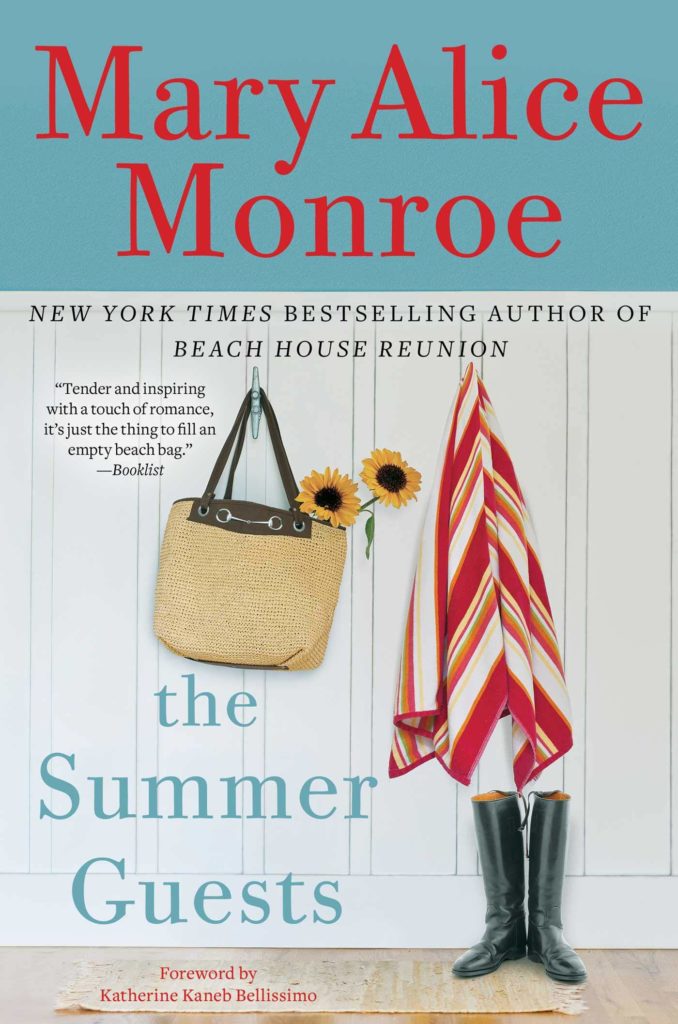 Late August is a beautiful time on the Southern coast—the peach trees are ripe, the ocean is warm, and the sweet tea is icy. A perfect time to enjoy the rocking chairs on the porch. But beneath the calm surface bubbles a threat: it's also peak hurricane season.
When a hurricane threatens the coasts of Florida and South Carolina, an eclectic group of evacuees flees for the farm of their friends Grace and Charles Phillips in North Carolina: the Phillips's daughter Moira and her rescue dogs, famed equestrian Javier Angel de la Cruz, makeup artist Hannah McLain, horse breeder Gerda Klug and her daughter Elise, and island resident Cara Rutledge. They bring with them only the few treasured possessions they can fit in their vehicles. Strangers to all but the Phillips, they must ride out the storm together.
During the course of one of the most challenging weeks of their lives, relationships are put to the test as the evacuees are forced to confront the unresolved issues they have with themselves and with each other. But as the storm passes, they realize that what really matters isn't what they brought with them to the mountains. Rather, it's what they'll take with them once they leave.
With Mary Alice Monroe's "usual resplendent storytelling" (Patti Callahan Henry, New York Times bestselling author), The Summer Guests is a poignant and compelling story of self-discovery, love, and redemption.
What are your favorite beach reads? Tell me all about them!