This post may contain affiliate links. Full disclosure policy
Celebrate another circle round the sun with one of these delectable New year's Appetizers! These festive dips and bites are perfect to bring to parties and potlucks, or for a cozy fireside celebration at home.
Countdown to 2023 with A Medley of Appetizers for Your Celebration
Remember the movie, Mermaid?
It was released in the 90's so it's highly possible that you don't. Or that you never saw it in the first place. But the main character, played by Cher, was a very unconventional single mom who moves to small town in New England with her two daughters.
Rachel was a great character and a real oddball. Among her many eccentricities was the fact that she only ever served appetizers. Main dishes, she felt, were too much of a commitment.
Well, I like a good main course but I really, really, really love appetizers. A delectable little bite of something scrumptious just make my heart happy. And a whole spread of appetizers? That makes my heart jump for joy!
Of course, even one is good. But a whole array of New Year's appetizers is an amazing way to kick off another year. Here are a few ideas for appetizers to help get your 2023 off to a terrific start!
A New Years Eve Appetizer Round Up – Dips, Spreads, Balls, and Boards
Dips are a party staple and this Cranberry Jalapeno Dip from Reluctant Entertainer is one of my favorites! It's a little fruity, a little spicy, and oh-so pretty! Serve with crackers, crudites, or chips. cranberry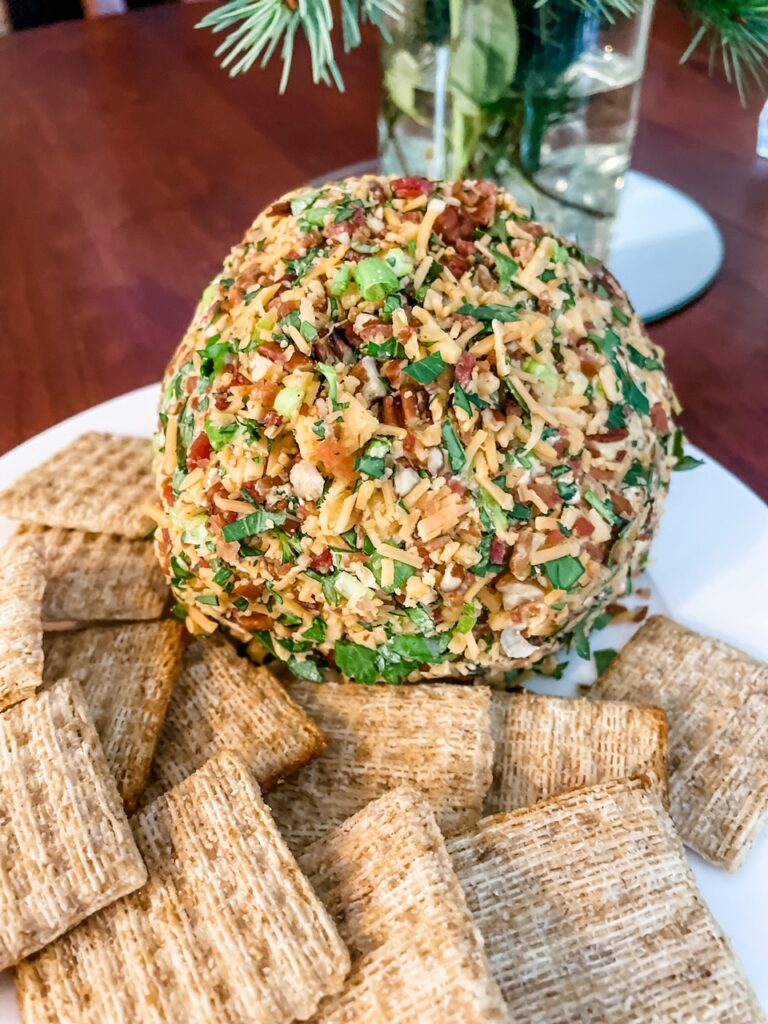 My Best Holiday Cheese Ball is a pretty, yummy, easy to make and make ahead classic. Load with herbs, spices, nuts, bacon, and lots of cheesy goodness! A great addition to any party or potluck menu!
Holiday celebrations call for something special. It doesn't get a lot more special that this rich, sumptuous, over-the-top delish Knock Your Socks Off Warm Crab Dip from Recipe Girl! Yum!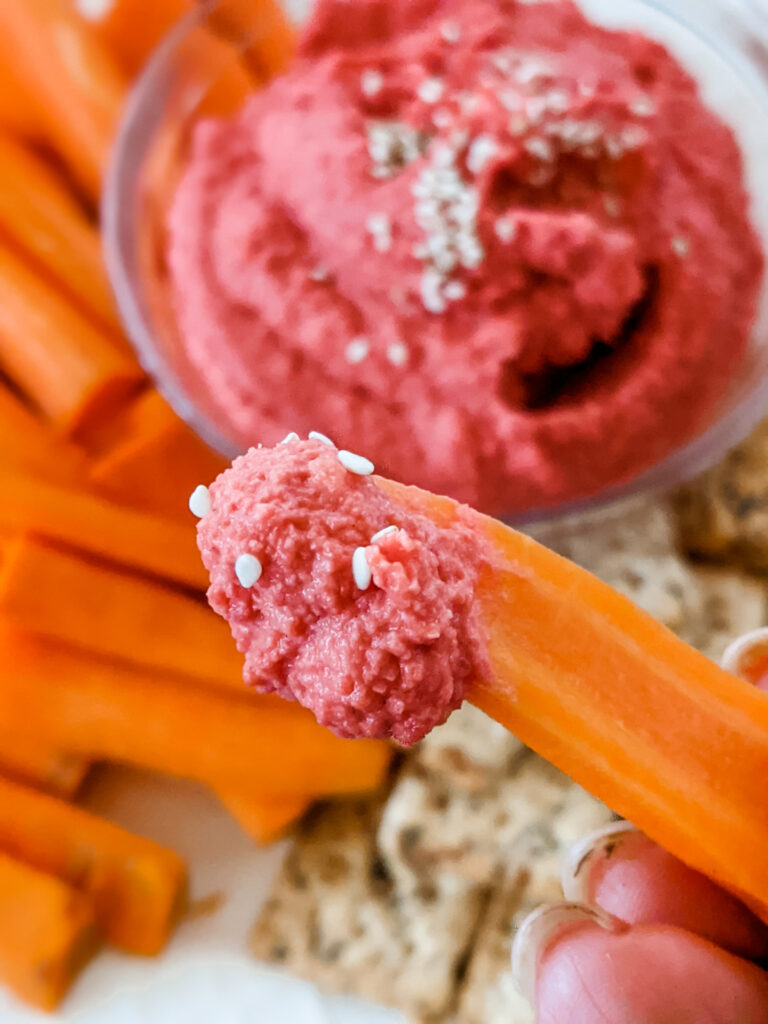 Looking for a healthier and really tasty New Year's Appetizer? Give my Easy Homemade Beet Hummus a try! Loaded with good-for-you ingredients and tastes absolutely fabulous!
Want to offer a variety of flavors and choices to your New Year's appetizers without having to make several different recipes? Make a charcuterie board! A bountiful board with lots of meats, cheeses, crackers, and dipping sauces makes entertaining easy. Reluctant Entertainer shows you how with a video explaining how to make an Epic Charcuterie Board.
A New Years Eve Appetizer Round Up – Nibbles, Bites, and Canapes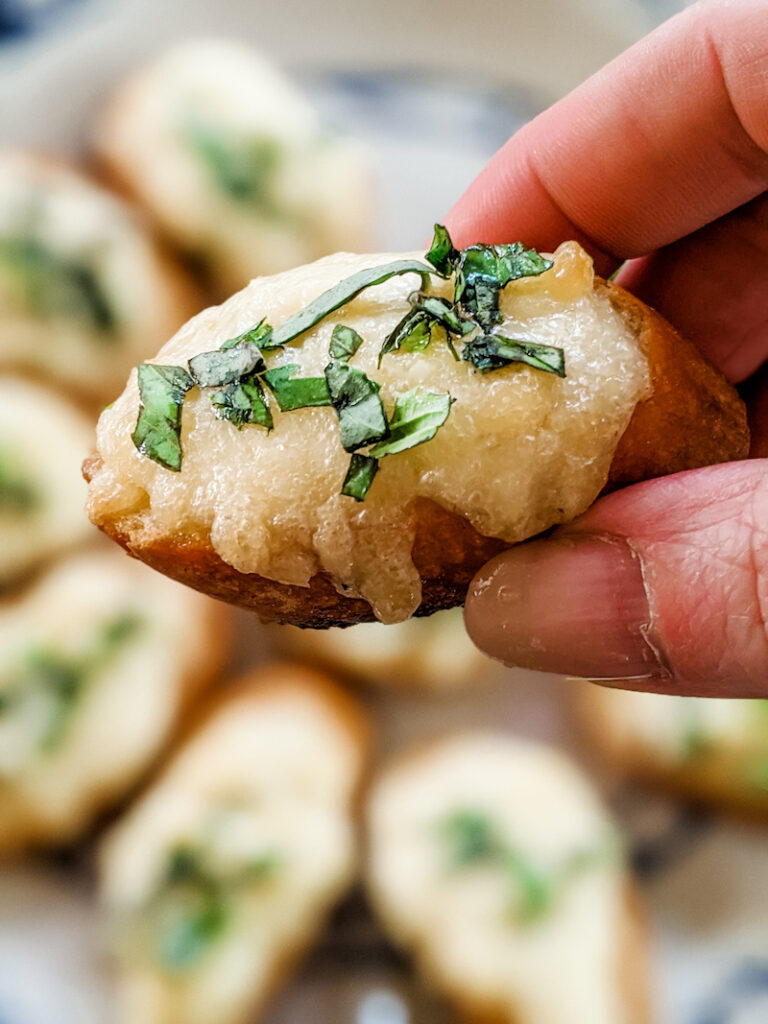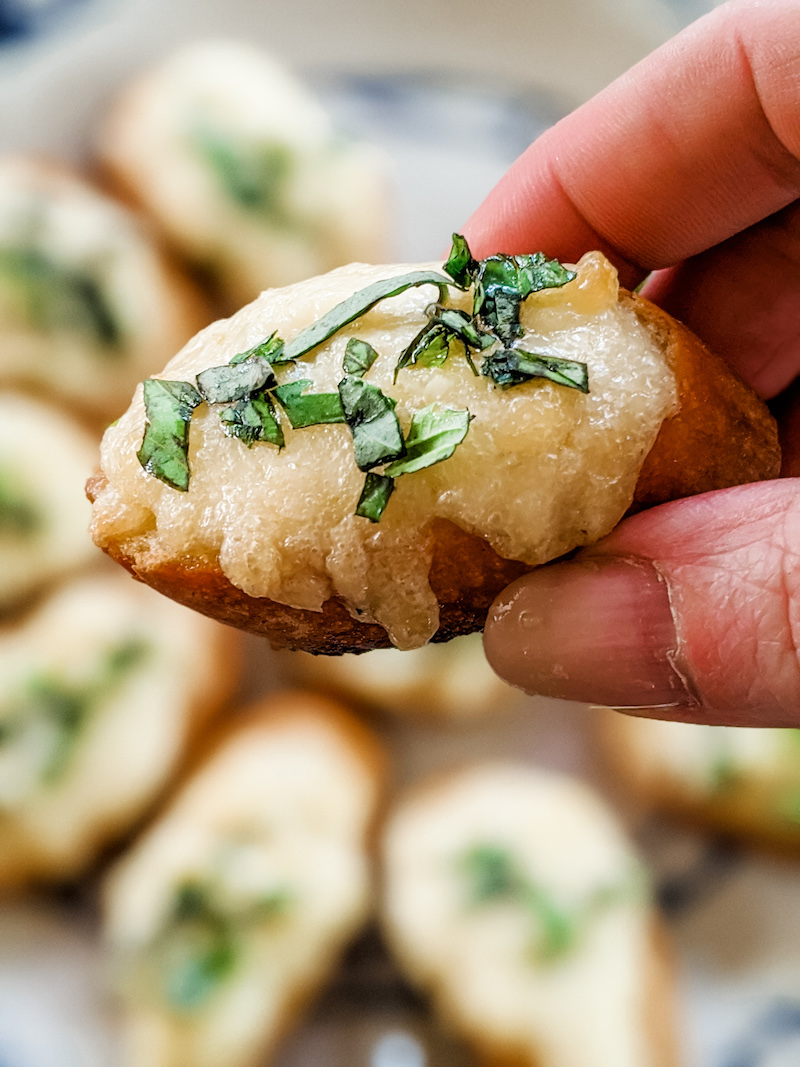 One of my tastiest, go-to appetizer recipes is also one of my easiest. These scrumptious 3 Ingredient Parm Bread Appetizers are always a hit at parties.
Red, ripe bites of pure deliciousness! These Salmon Stuff Cherry Tomatoes from Recipe Girl taste as good as they look. Another plus? You can make them ahead and leave them in the fridge until you're ready to serve.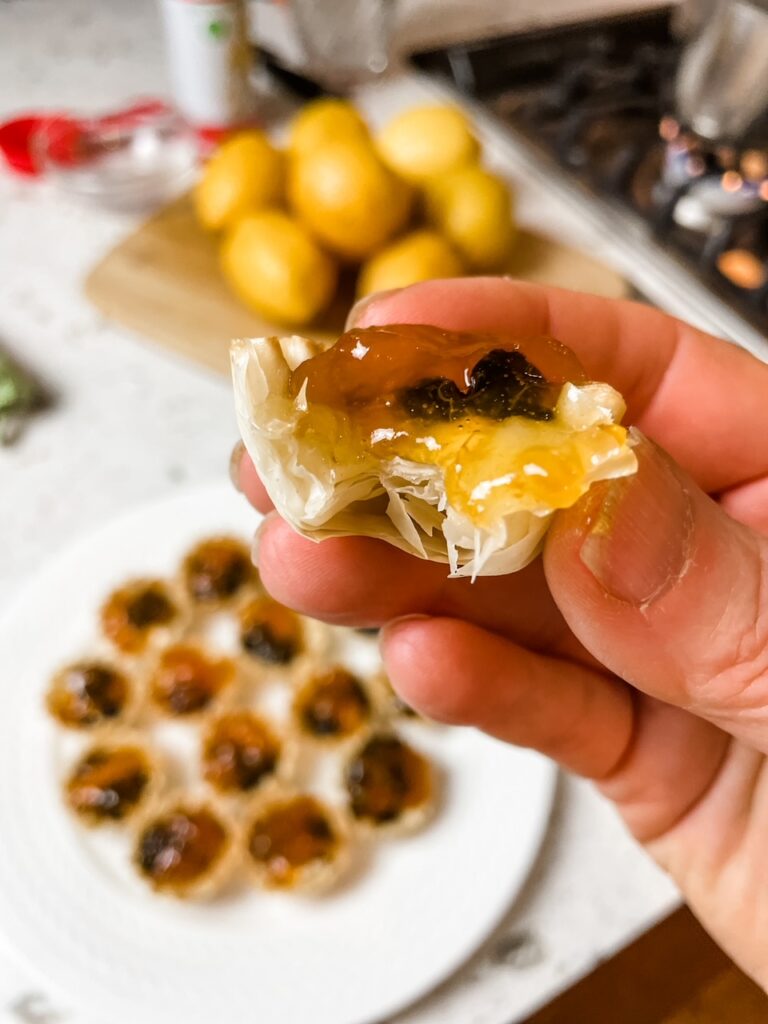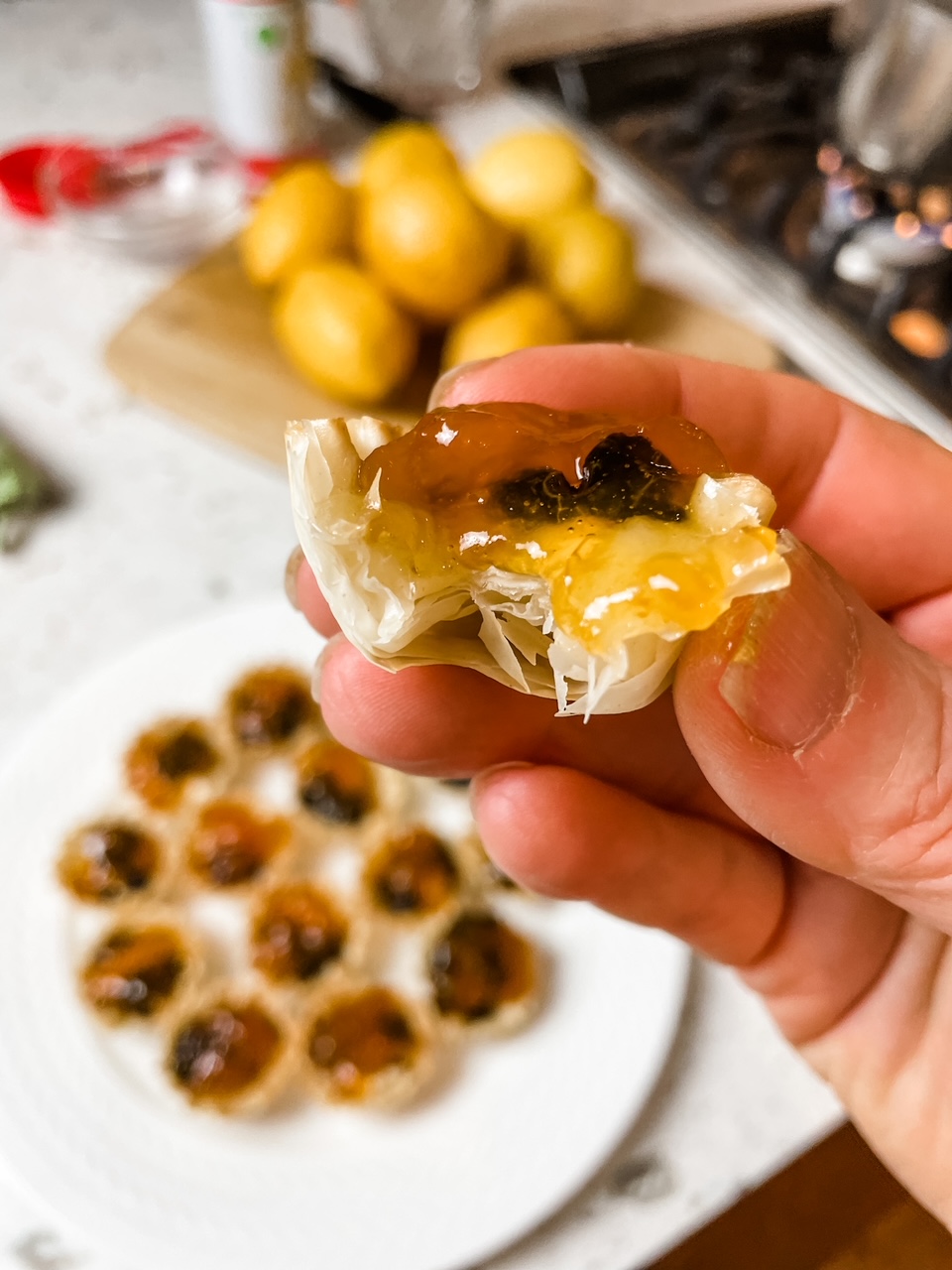 Sweet, tart, creamy, and so simple to make! These yummy Apricot, Cherry and Brie Filo Tarts look so pretty and colorful and taste terrific. Serve warm from the oven or make them ahead of time.
A New Years Eve Appetizer Round Up – Heavy Hors D'ouvres for Hearty Appetites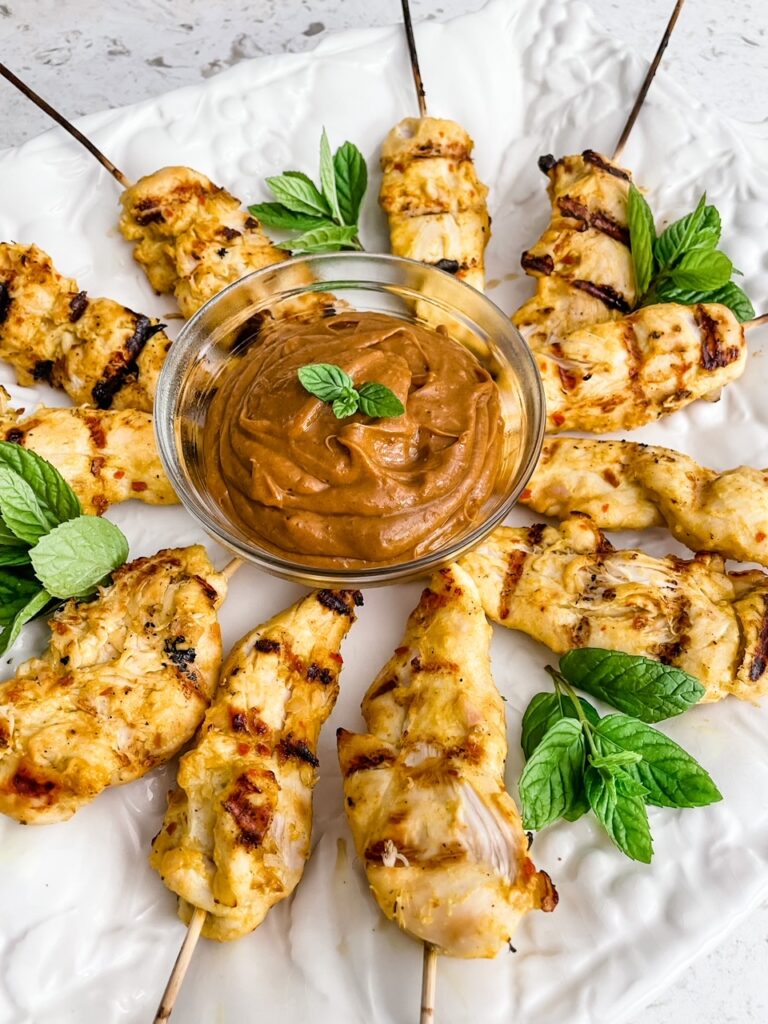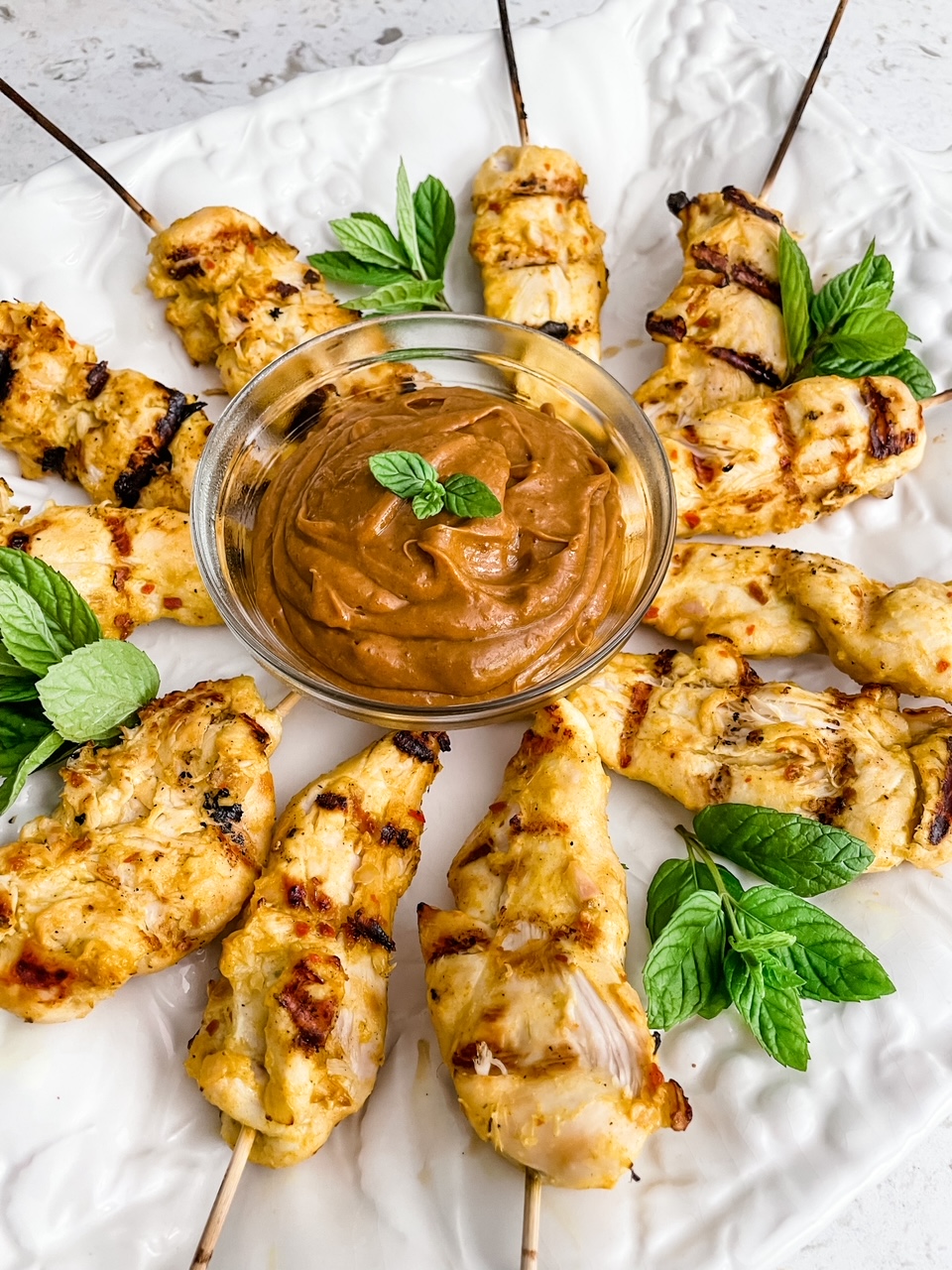 If you're looking for an appetizer that will satisfy hearty appetites, give my Asian Chicken Skewers with Peanut Dipping Sauce a try. I make these often and always get empty platters and plenty of compliments in return. So, so good!
I always make sure to serve some vegetarian options at my parties, carnivores will also love these savory, hearty Mushroom Bruschettas with Gruyere and Thyme from Fork In The Kitchen. Mouthwateringly good!
This Steak Appetizer with Caramelized Onion and Boursin from Billy Parisi is festive, savory, and hearty enough to fill up even the most ravenous carnivores! A very impressive appetizer that's a lot easier to make than it looks!