This post may contain affiliate links. Full disclosure policy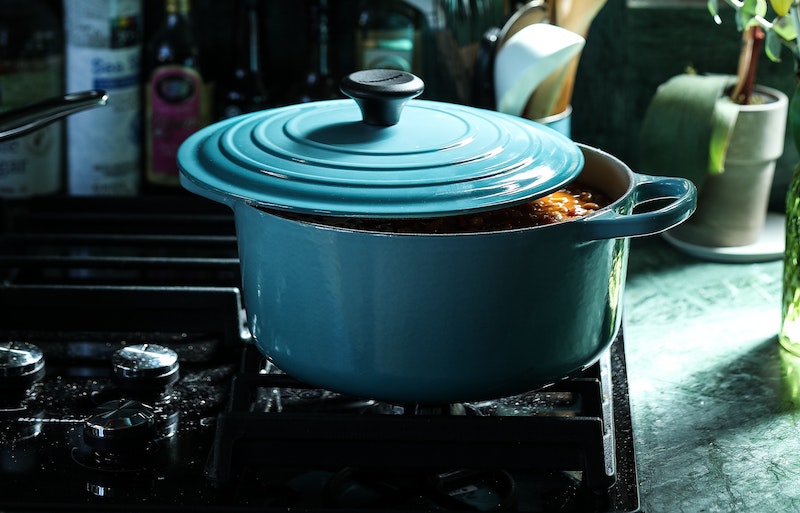 If you're looking for a Crocktober Recipe Round-Up to celebrate the season, look no further! In this post, I'm sharing a round-up of my favorite slow cooker recipes to make this Crocktober the one best yet!
Sounds good, but…
What Exactly is Crocktober?
In case you're late to the party, Crockotber is a month-long celebration devoted to making and eating homey, hearty, delicious recipes prepared in your crockpot or slow-cooker. Crocktober might just be my new favorite unofficial holiday season.
But when it comes to crockpot cooking, I jumped on the bandwagon decades ago. So did a lot of other people.
A Brief History of the Crockpot
Crockpots, also known as slow cookers, were actually patented in 1940. But their real rise to prominence came in the 1970s.
My mom was one of the millions of working women who relied on crockpot cooking to feed her family. When I entered the ranks of working moms, I followed in her footsteps. Those early "fix it and forget it" crockpot meals tended to taste exactly the same, but nobody went hungry.
Today, crockpot cooking has come a long way! Clever cooks have figured out how to up the ante on spices, creating flavor profiles that can stand up to low and slow cooking methods. They also figured out that adding one or two additional steps to some of those "dump it and leave it" recipes made a big difference.
Crockpot cooking is on the rise, especially in the fall. So compiling a 2020 Crocktober Recipes Round-Up isn't easy.
But my list includes delicious, highly-rated, online slow cooker recipes in just about every category. Check out my suggestions for the best in this 2020 Crocktober Recipes Round-Up and make this the best, most delicious Crocktober ever!
Breakfast Favorites
Mix up the ingredients for this hearty breakfast casserole from Spend With Pennies before you go to bed. When you wake up in the morning, breakfast will be served! It includes eggs, cheese, meat, and lots of healthy veggies.
This recipe for overnight steel-cut oatmeal from WellPlated is so delicious that you might not realize how healthy it is. I like mine with a little drizzle of real maple syrup. The perfect kick start to start a cold winter morning!
Savory Soups and Stews
This is a category that lends itself really well to low and slow crockpot cooking.
My Curried Zucchini Soup is a family favorite I make all year round. It's also the best way I know to celebrate Crocktober. In addition to being delicious, it's only 2 Weight Watchers points per serving!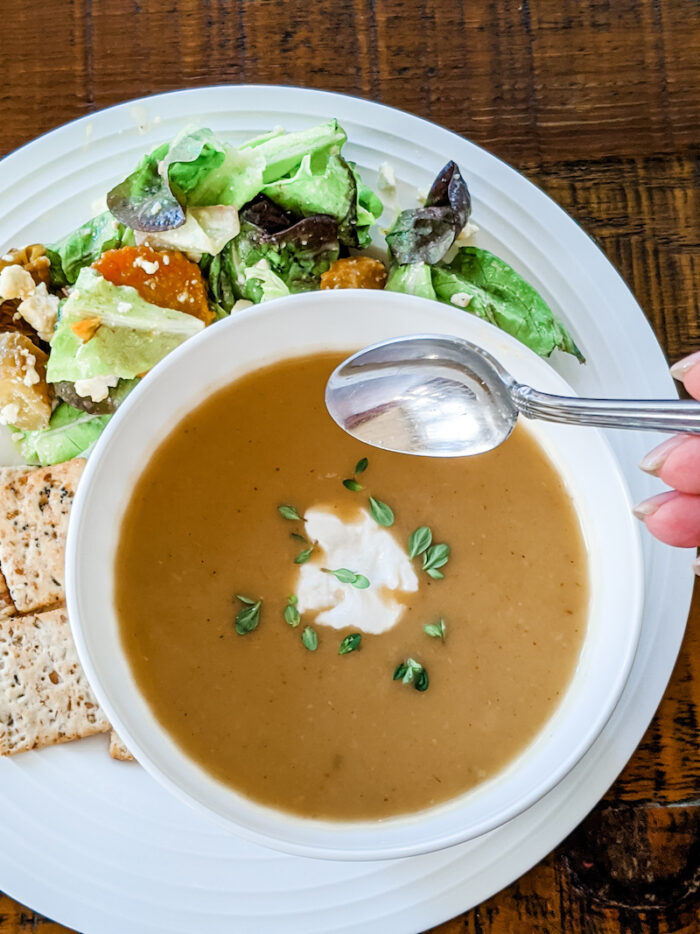 This classic from the early days of my blog clocks in at just 4 of the old Weight Watchers freestyle points. But the rich, savory blend of tender chicken, root vegetables, and savory spices make this a dinnertime winner that the whole family will love.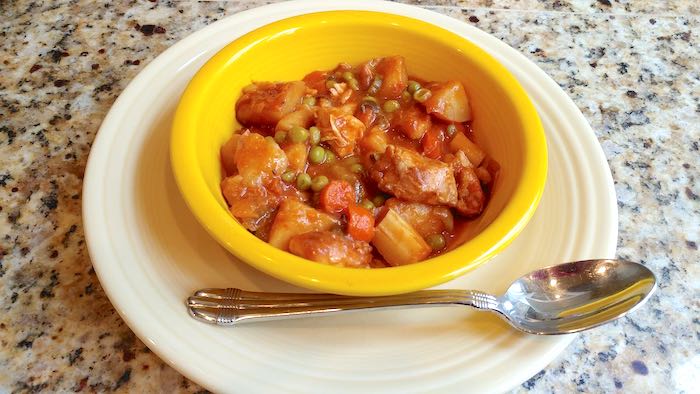 You don't have to be a vegan to love this wonderful chickpea and butternut squash soup from Eatwell 101. It's a little more work than some crockpot recipes but healthy, mouth-wateringly good, and gorgeous to boot. Prepare yourself for empty bowls!
Delicious Dinners
If you love Thai food as much I as do, you're going to adore this Asian-inspired crockpot recipe from FiveHeartHome. With chicken, coconut milk, peanuts, and service over rice or rice noodles, it's like pad thai for the slow cooker. So good!
I love turkey. But now that my kids are grown, cooking a whole bird is something I only do on holidays. But this recipe for tender, juicy, Crockpot Turkey Breast from Damn Delicious means that any day can be Thanksgiving (or Crocktober)!
Pork loin is a pretty lean meat, maybe a little too lean? The end results can be dry and bland, Cooking pork loin in a slow cooker helps keep the pork tender. And this easy to make sauce from RecipeTinEats make this Pork Loin Roast recipe savory, sweet, and flavorful.
And this Crockpot Chicken Cacciatore from Dinner at the Zoo will make the carnivores in your life cheer!
Best Go-To Game Day Crockpot Recipe Round-up
Since Crocktober coincides with football season, you're definitely going to need some recipes to enjoy during the big game. This hot nacho cheese from Princess Pinky Girl dip won't win any health food awards but it'll definitely win raves from football fans. Serve it with a big bowl of tortillas chips. And maybe a tray of raw vegetables. It's called balance.
Chili is a game day classic. You can find scores of really good crockpot chili recipes online, but this recipe from Chelsea's Messy Apron is something special. It's a little more work than most chili recipes. But with bacon, sauteed veggies, and just enough spicy kick, this chili definitely ranks among the internet's Best Crocktober Recipes.
A Sweet Finish
Chocolate Lava Cake is everybody's favorite restaurant indulgence. But making it at home is easier than you think! Try this recipe from Taste of Home – it is so good, it'll be like having a date night in your own kitchen.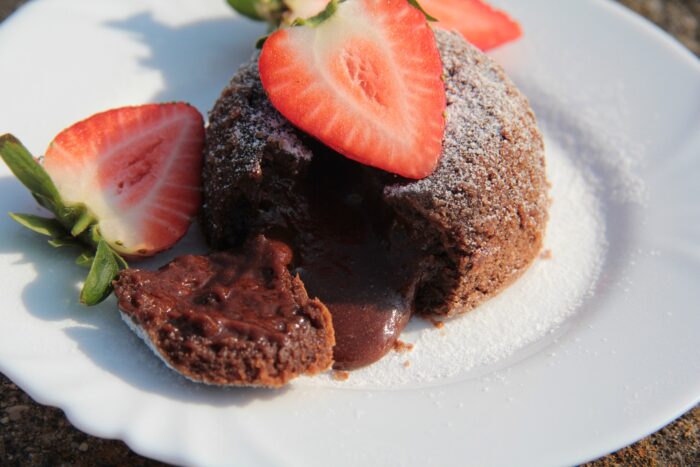 Cheesecake, pumpkin, and Crocktober. Could there be a better combination? I doubt it. This Crockpot Pumpkin Cream Cheese Swirl Cake from Moms With Crock Pots ticks off all the boxes for the sweetest, best Crocktober ever!