This post may contain affiliate links. Full disclosure policy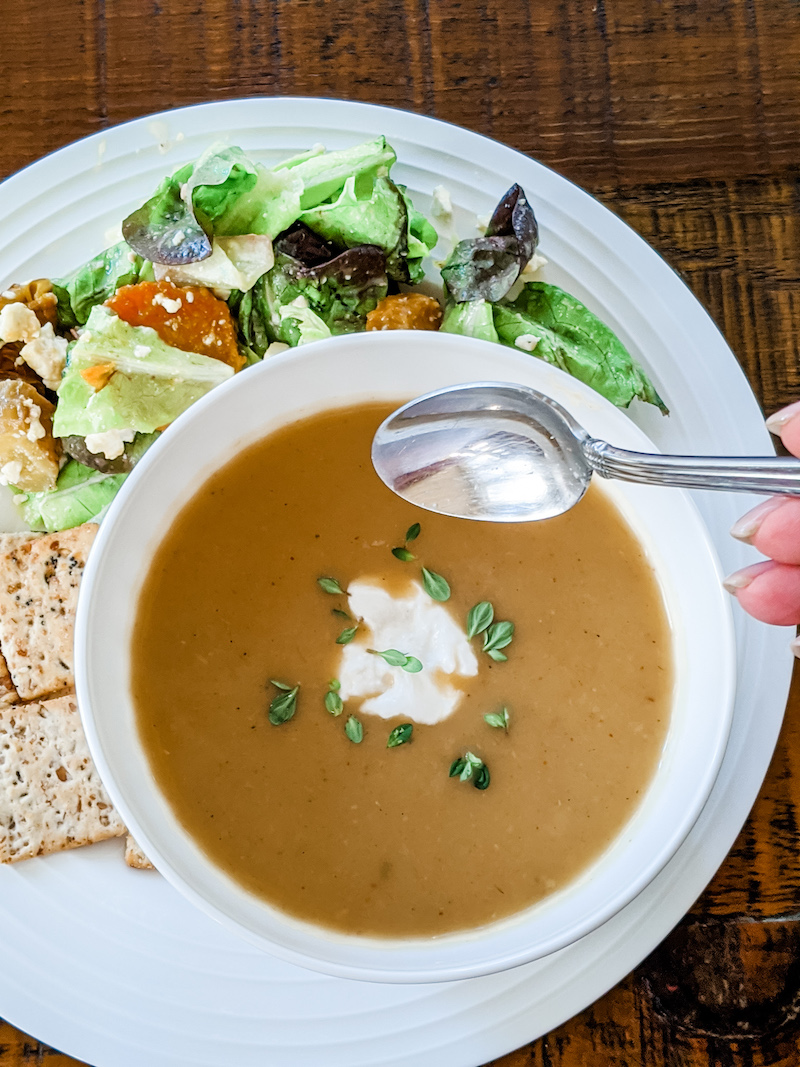 It's zucchini season! That special time of year when gardeners have more zucchini than they know what to do with. And the neighbors of those gardeners? They've got more zucchini than they can handle too. So much that they've started locking their cars at night, afraid that somebody will leave squash on the seat if they don't.
We really do love zucchini at our house. This is a good thing because, right now, I've got about ten pounds of it sitting on my kitchen counter. That's why I have declared this "Zucchini Week" here at Fiercely Marie. During the zucchini season, we need all the inspiration we can get!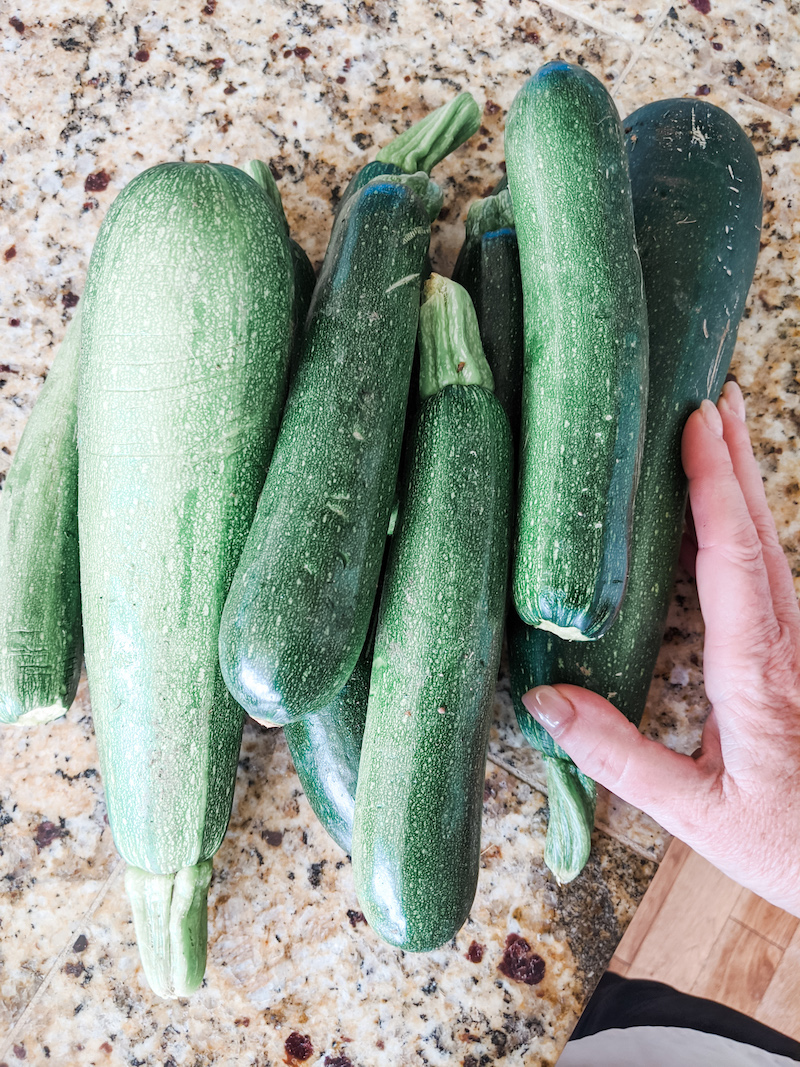 First up – Curried Zucchini Soup!
A Family Recipe Crockpot Curried Zucchini Soup
My sister shared this recipe with me a couple of years back. I tweaked it a bit and have been making it ever since.
It's really tasty and filling, but also very healthy and low in calories. In fact, my crockpot Curried Zucchini Soup recipe clocks in at just 2 Weight Watchers Points per serving.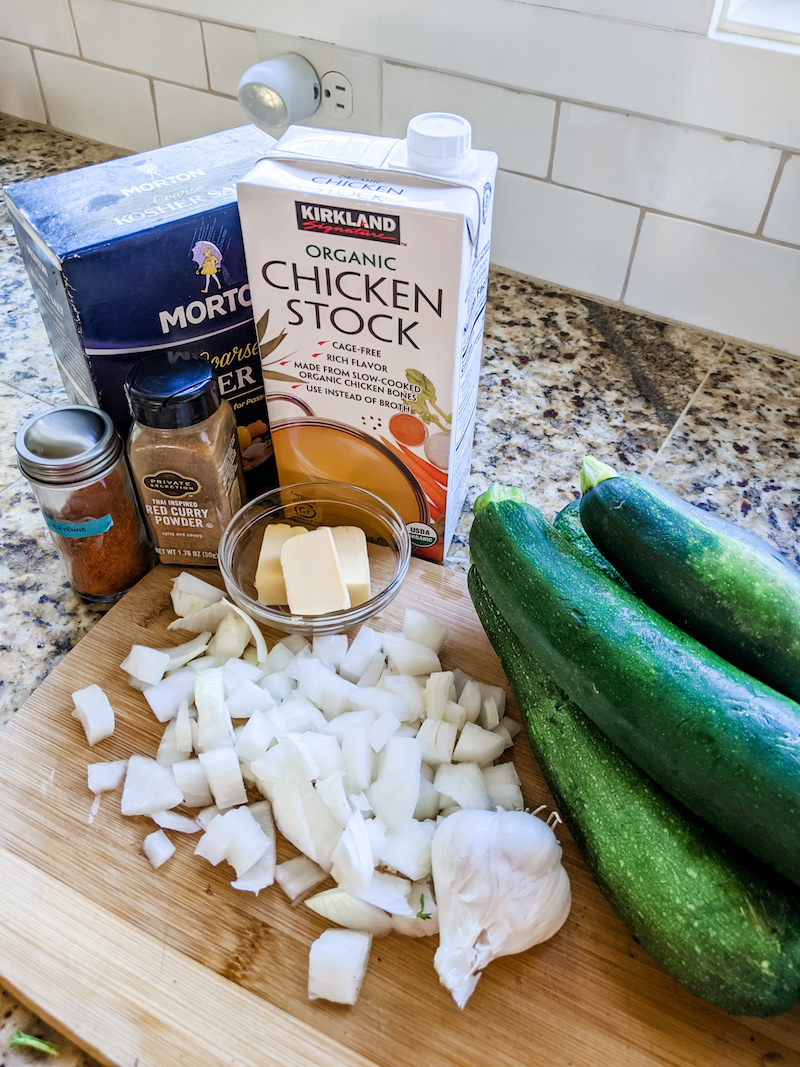 My recipe calls for 2 pounds of zucchini, which makes it a great way to use up fresh squash during zucchini season. I also make up two-pound bags of zucchini to keep in the freezer, so I can make this soup even when zucchini season has come to an end. It's a wonderful soup, good hot or cold, and incredibly easy to prepare. This is one of those recipes that I make year-round.
An Easy, Slow Cooker Recipe for Dinner
One of my favorite things about Curried Zucchini Soup is the fact that it's slow cooker friendly. After sauteing the veggies, you just toss them into the crockpot with some spices and walk away for a few hours, then blend into a puree and dinner is served. Easy!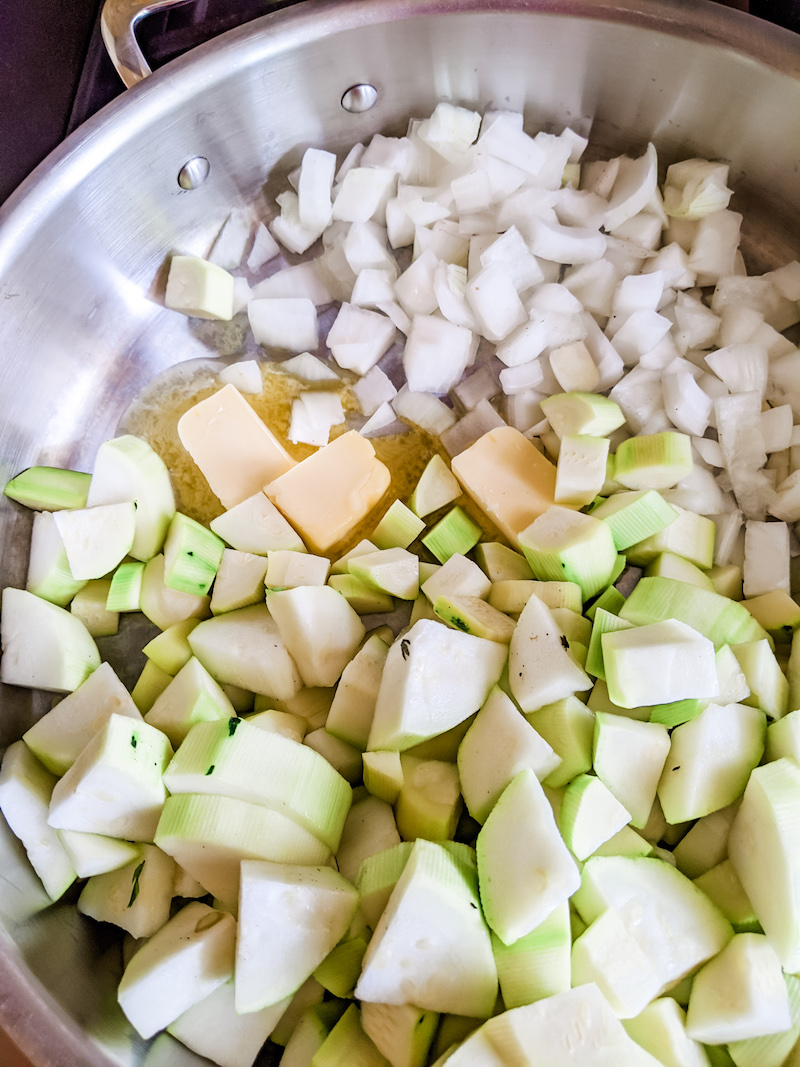 Something else I love about this recipe? It's really flexible, perfect for feeding people with dietary restrictions. For a vegetarian preparation, just use vegetable stock instead of chicken. For vegans, use vegetable stock and exchange olive oil for the butter.
The texture of this soup is rich and velvety, similar to a potato soup in texture. I prefer to peel the zucchini before cooking but if you'd rather leave the green peel on, that will work too. Since curry is the strongest spice in this soup, be sure to use a good quality brand. The flavor can change quite a bit depending on the type you use. Personally, I prefer to use a variation of Thai curry. I also add a little cayenne – just a dash or two, no more than an eighth of a teaspoon. It's amazing how much heat even a little cayenne can add, so be careful here. If spicy foods aren't your thing, then you can leave the cayenne out entirely.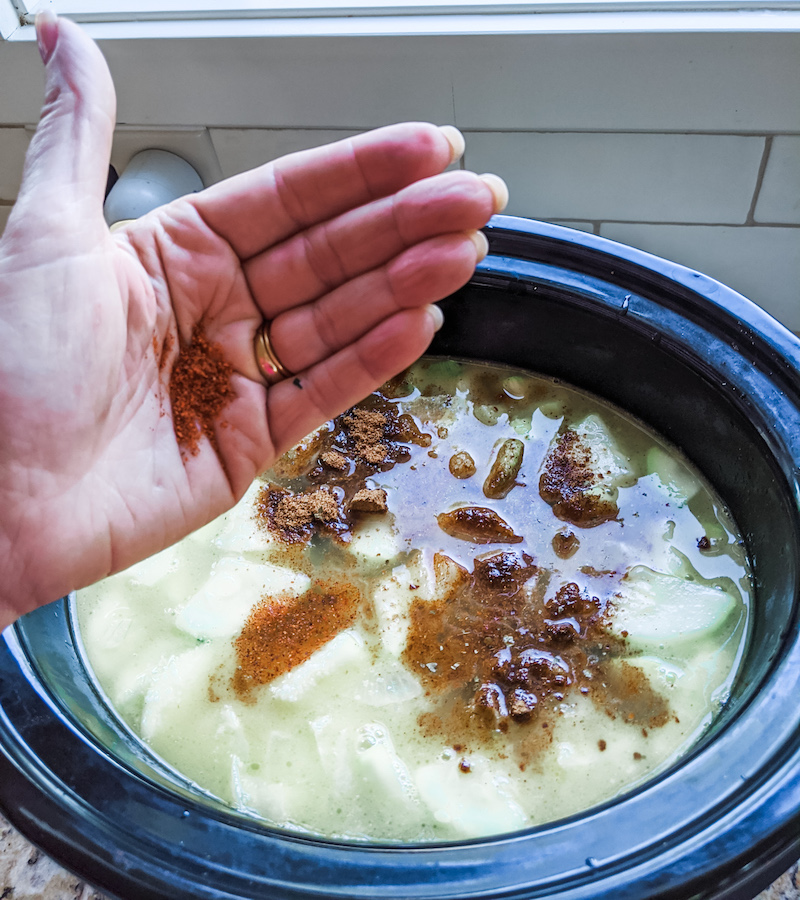 Adding Fresh Finishing Touches
As I said, this crockpot Curried Zucchini Soup is delicious served hot or cold, as is or dressed up. I like to serve mine with a dollop of low-fat sour cream and a sprinkle of fresh herbs. A little basil or thyme adds color and an extra touch of garden-fresh flavor.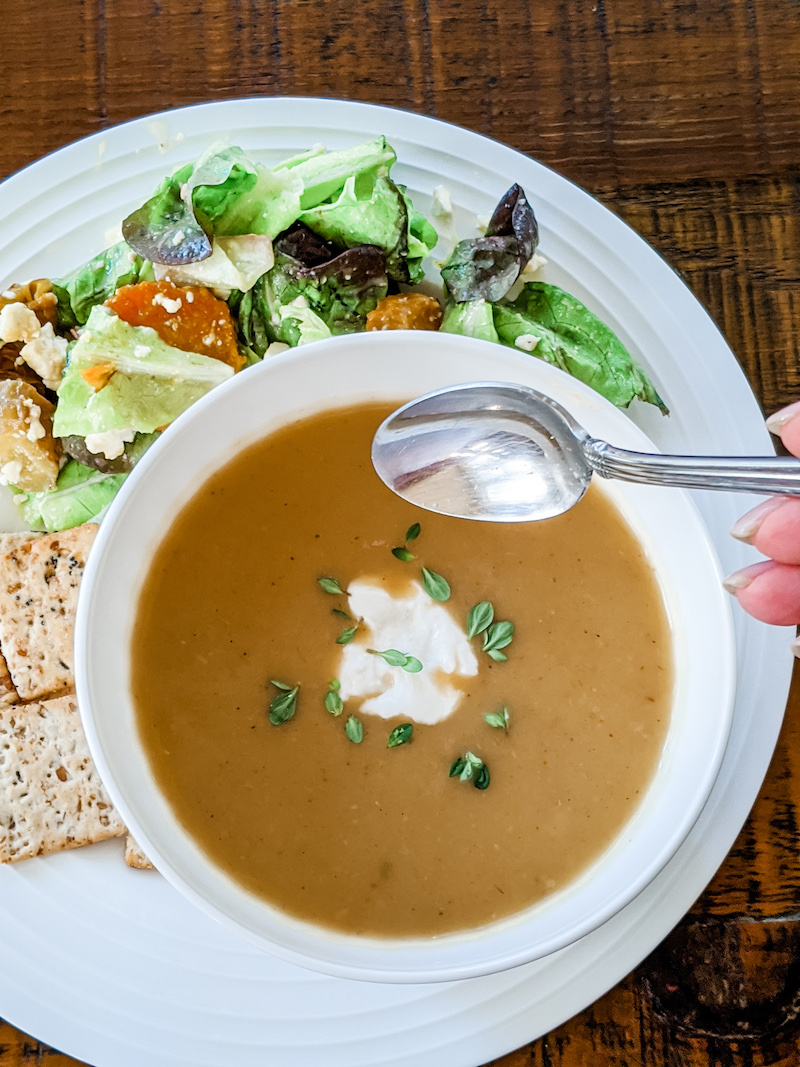 If you're looking for a way to use up extra zucchini, my crockpot Curried Zucchini Soup if a delicious way to do it!
Print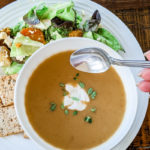 Curried Zucchini Soup
---
Author:

Yield:

8

servings

1

x
2

lbs zucchini squash, peeled and cut into chunks (can leave peel on if you prefer)

1

small onion, peeled and chopped

2

garlic cloves, minced

3

T butter (substitute olive oil for vegan preparation)

4 cups

chicken or vegetable stock

2 tsp

curry powder

1 ¼ tsp

salt

1/8

th tsp cayenne (leave it out if you don't like spicy food)
---
Instructions
Place a large saucepan or pot on the stove over medium heat. Melt butter, then add zucchini, onions, and garlic. Cook for about 5 minutes, until onion is translucent and soft.
Place cooked vegetables, stock, and remaining spices into a slow cooker. Cover and cook on low for 5 to 6 hours.
When the soup is cooked, use an immersion blender to create a puree. Alternatively, you can use a stand blender or food processor to puree in batches.
Taste, adjust seasonings, and serve. Good hot or cold. Each serving equals 2 WW points.