This post may contain affiliate links. Full disclosure policy
THIS POST MAY CONTAIN REFERRAL LINKS. IF YOU CLICK THROUGH AND TAKE ACTION, I MAY BE COMPENSATED, AT NO ADDITIONAL COST TO YOU.
The first taste of summer is here and I can't get enough of the soft and sweet little bursts of flavor. Hello, strawberry season!
Whether you're scrolling through your social media feeds, perusing Pinterest, or strolling down the produce aisles at your local grocery store, it seems like strawberries are everywhere. Beautiful vibrant shades of hot red and dark pink with hints of green, aglow with shimmering sweetness. You know why? Because they are everywhere right now!  It's strawberry season!
And here's a fun factoid; did you know that strawberries are grown in every state in the country and every province in Canada?
And it just makes sense doesn't it? Not only are strawberries healthy, delicious, festive, fragrant, and versatile, they are really, really pretty.
So how do you take full advantage of strawberry season? Read on for fun facts, why they are great for you, how to store them, and my new favorite way to enjoy them.
Nutritional Powerhouses
These heart-shaped wonders protect your heart, increase good cholesterol, lower blood pressure, and guard against cancer. They are jam-packed with fiber, manganese, folic aside, potassium, antioxidants and almost double your dose of the recommended Vitamin C. In fact, just eight berries contain more Vitamin C than an orange  (Who knew!)
Plus, they are low calorie–55 calories per cup to be exact–and zero points on my Weight Watchers Freestyle Plan!
Fun Facts
As I was diving into this post, I came across a few more facts about my favorite berry that I had never heard before!
Strawberries are in the rose family.
They were first cultivated in Ancient Rome.
Strawberries are the most cultivated berry in the country.
According to the USDA, the annual per capita consumption of strawberries is 4.85 pounds.
California produces one billion pounds of strawberries per year. If you lined them all up in a row, they would circle the Earth 15 times.
According to the Guinness Book of Records, the world's largest strawberry shortcake was 827 square feet in size and weighed 6,000 pounds.
Source: University of Missouri 
Pick Your Own and Support Local Farmers
Nothing beats local berries. I know it's easier to go to the store and pick up a bushel of them. Trust me, though, the flavor will be so much better if you pay a visit to your local farmer's market or pick some yourself. This is a great activity for your grandkids too. Here are a few party pics of my granddaughters, who I affectionately call The Llamette and The Macaroon, picking berries at a local farm. It's part of a grammy's job to show them that food doesn't just come from Whole Foods or Walmart, it comes from the earth.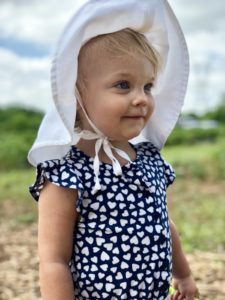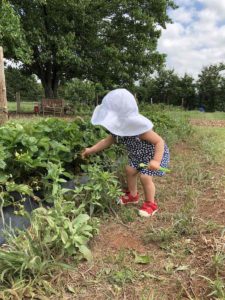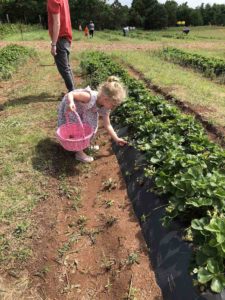 How to Store Strawberries
You've been there. You pick up some voluptuous berries at the store only to find them deflated, soggy, and moldy by the time you are ready to use them.
Here's how to fix that.
The first thing to remember is that strawberries are really sensitive and need to be handled with care (we all have that friend, right?). Wash strawberries just before you plan on eating them. The more absorb the moisture they are exposed to, the more likely they'll end up mushy and speckled in mold.
Generally, the best way to go about storing them in your fridge is not to leave them in the container they came in. Instead, line a plate with a paper towel and arrange them out in a single layer. Cover loosely. They should be able to last 5 to 7 days this way.
I've also been eyeing these storage containers from Rubbermaid. I pledge to never let strawberries go bad in my fridge ever again.
If you can't get to the berries in time, pop them in the freezer! It's great to have them on hand when you have a sudden urge for strawberry margaritas. 
The Absolutely Best Thing You Can Make With Strawberries
And now, the fun part. With National Strawberry Shortcake day coming up, why not be prepared with a recipe for my favorite dessert (served in a mason jar, no less!). As the base, I opted for a buttermilk poundcake from her majesty, The Barefoot Contessa. One thing I particularly love about these individual shortcakes it gives you automatic portion control.
What you need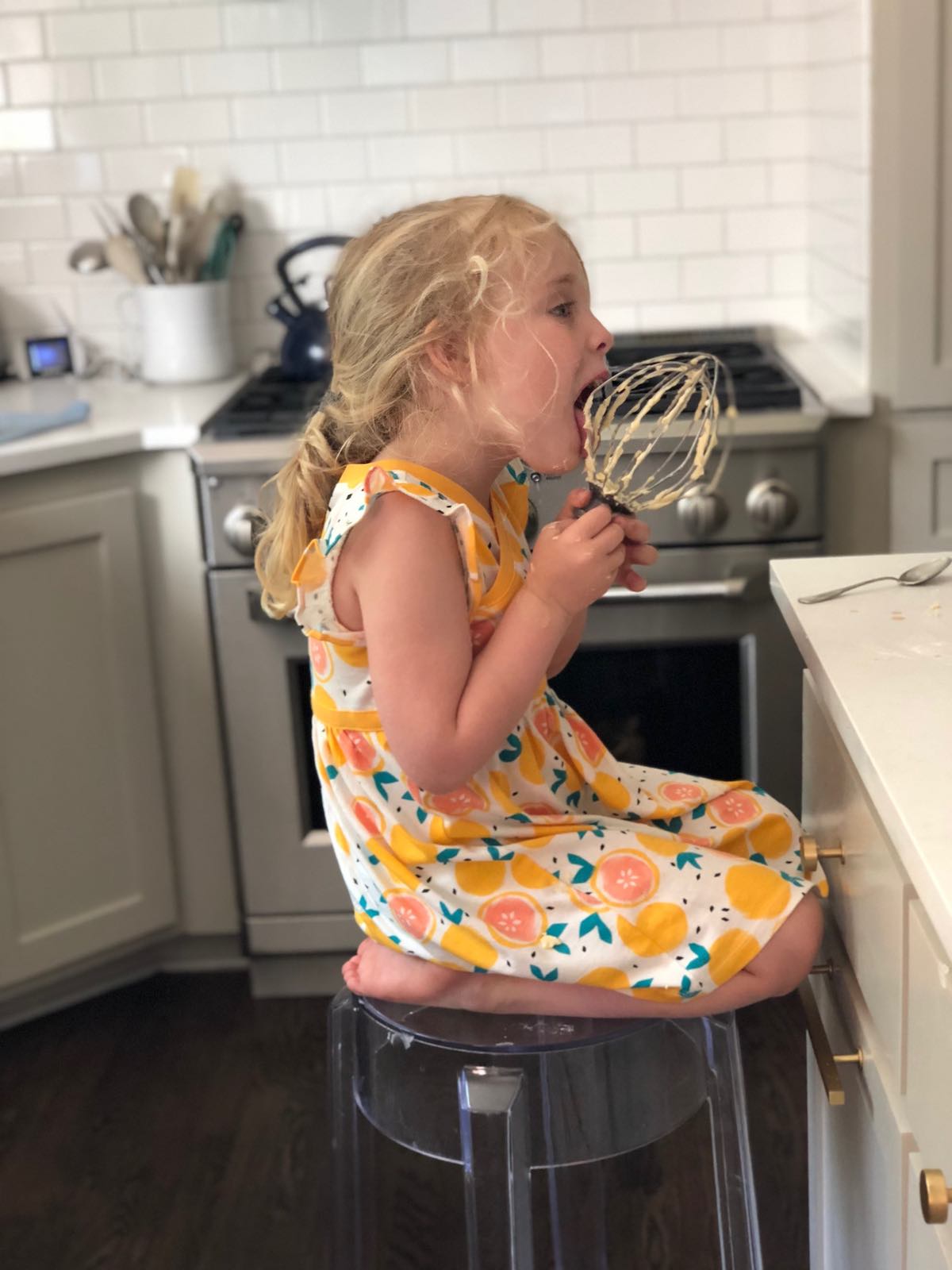 Note: If at all possible, it helps to have a little helper to do the dishes. In this case, my eldest granddaughter was up for the task.

1/2 pound (2 sticks) unsalted butter, at room temperature
2 cups granulated sugar, divided
4 extra-large eggs, at room temperature
3 cups all-purpose flour
1/2 teaspoon baking powder
1/2 teaspoon baking soda
1 teaspoon kosher salt
3/4 cup buttermilk, at room temperature
1 teaspoon pure vanilla extract
2 lbs strawberries
1/4 granulated sugar
1 TBS Chambord (optional)
12 mason jars
12 oz whipping cream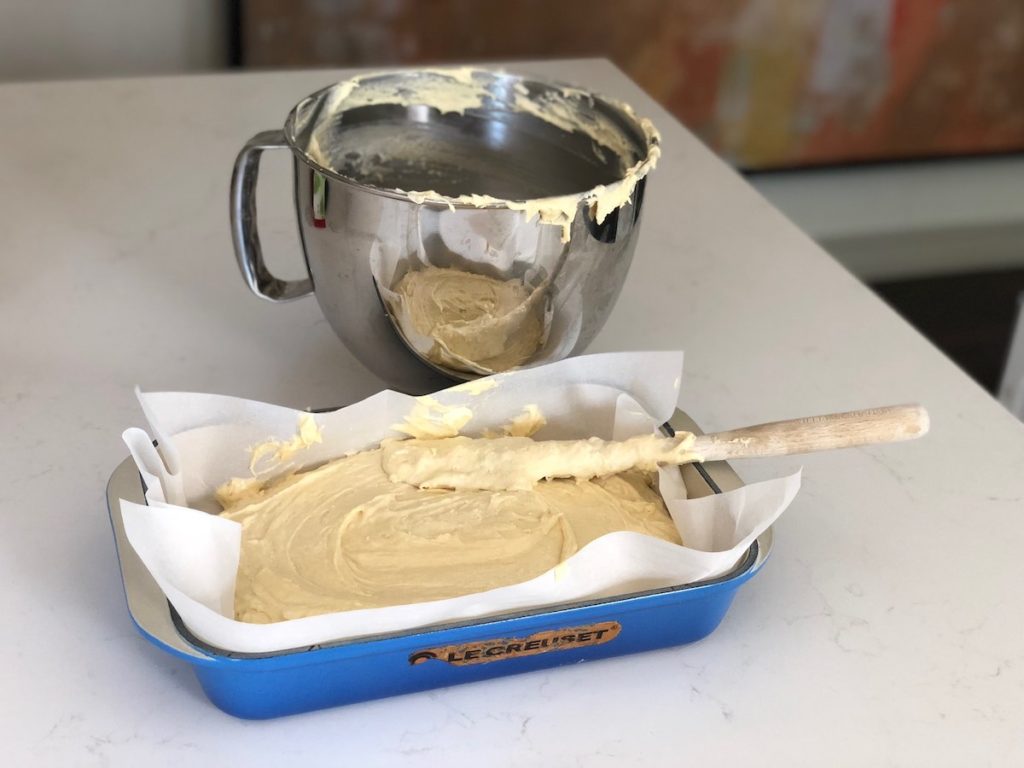 Directions
For the Barefoot Contessa Buttermilk Poundcake, preheat the oven to 350 degrees F.
Grease and flour a 9 x 13  casserole dish. Line the bottoms with parchment paper. Note: I used a casserole dish instead of traditional loaf pans since I end up slicing the whole thing vertically and punching out small circles.
Cream the butter and granulated sugar in the bowl of an electric mixer fitted with the paddle attachment for about 5 minutes, or until light and fluffy. With the mixer on medium speed, beat in the eggs, 1 at a time.
In a large bowl, sift together the flour, baking powder, baking soda, and salt. In another bowl, combine the buttermilk and vanilla. Add the flour and buttermilk mixtures alternately to the batter, beginning and ending with the flour. Divide the batter evenly between the pans, smooth the tops, and bake for 45 minutes to 1 hour, until a cake tester comes out clean.
When the cakes are done, let them cool completely.
While the cakes are cooling, start on the layers of joy that will accompany them in the jars. Prep the strawberries, rinsing thoroughly, removing the stems and slicing.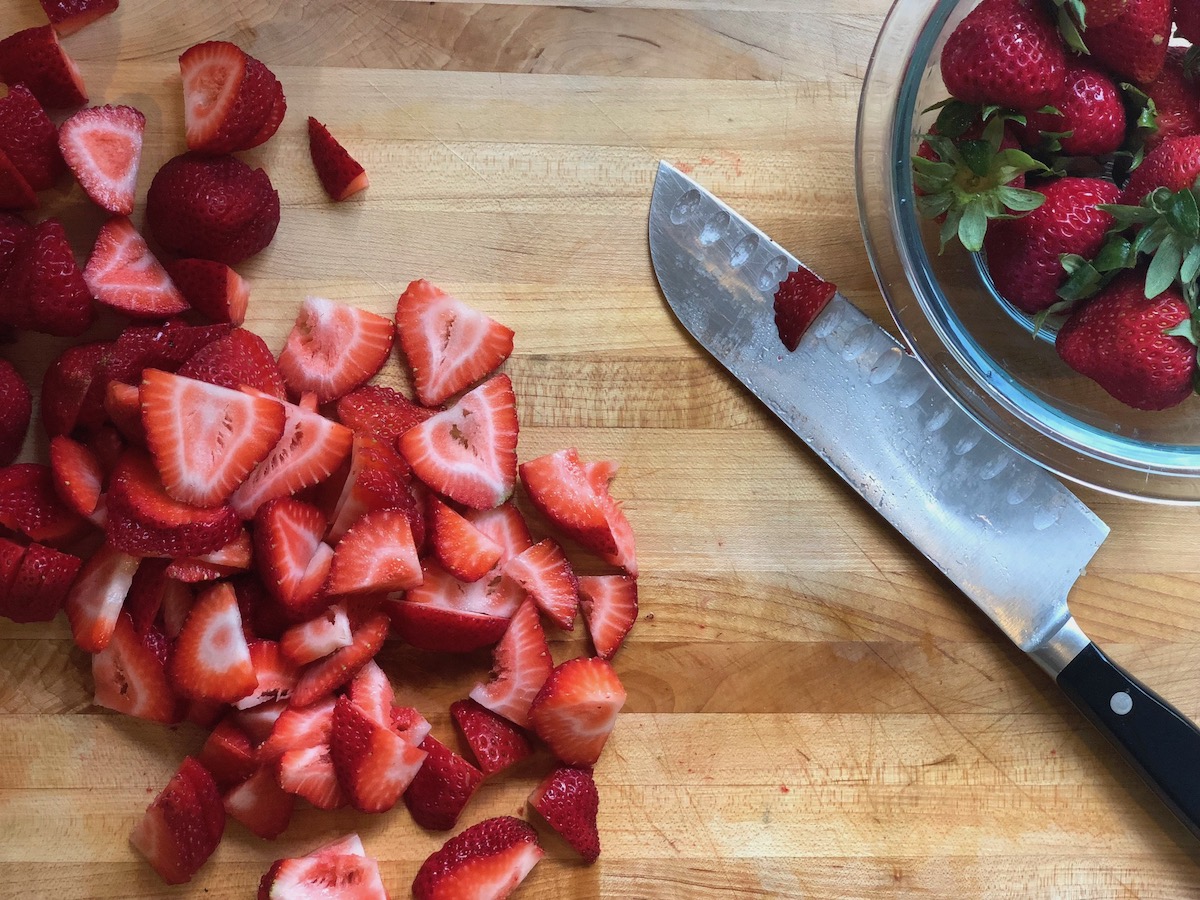 Make the whipped cream in your stand mixer and add a little sugar and a teaspoon of vanilla at the end.
Once the poundcake was completely cooled, I sliced it up horizontally into two large sheets and used a champagne glass to cut out the small circles. Imagine my excitement when I found that my specialty stemware was serving another purpose!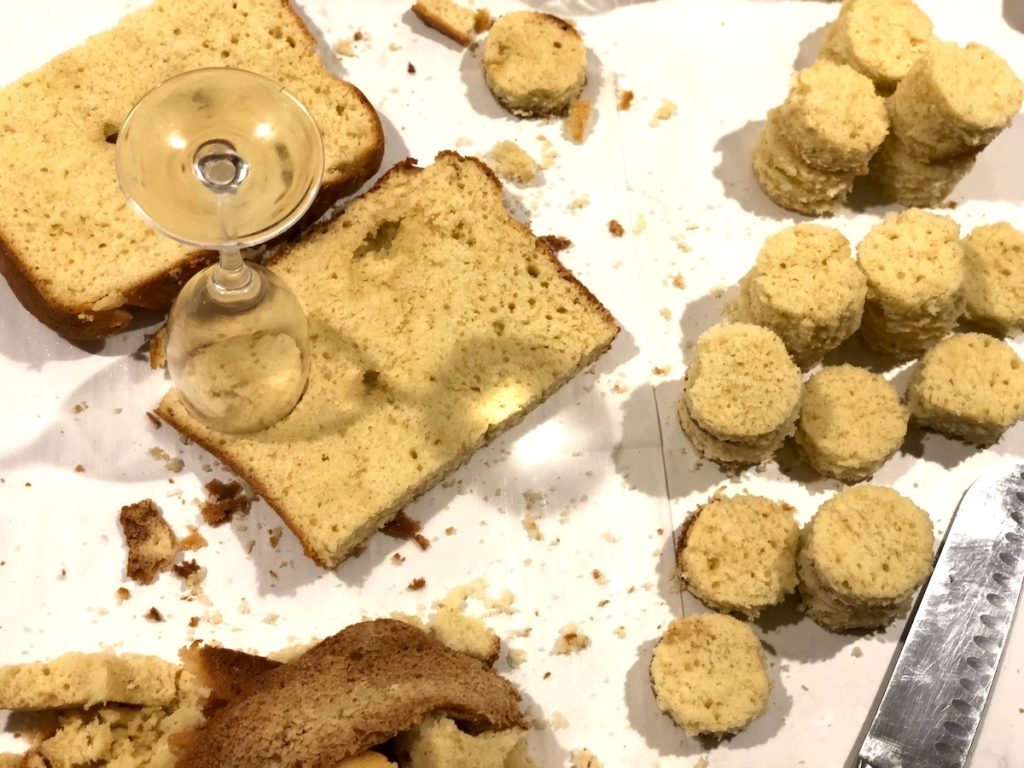 Once all the circles are punched out, gather your supplies to start layering: the whipped cream, the strawberries, and the adorable poundcake circles. Start assembling the shortcakes like lasagna. Start with a pound cake circle, then strawberries, then whipped cream, the more poundcake, until you reach the top.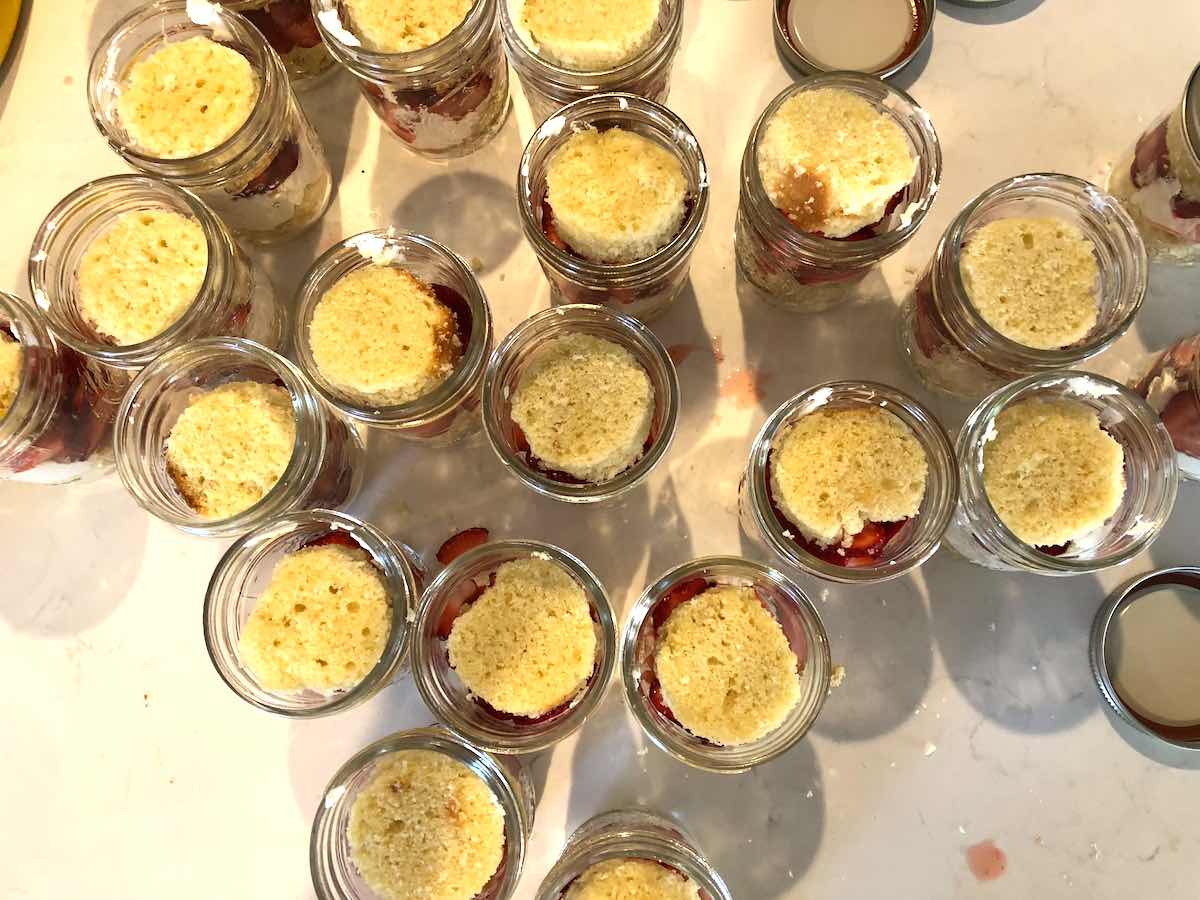 Screw those tops on, and voila! The finished product. Let's just say I had a little help finishing these off. They were a hit at a recent dinner party and I will certainly be making them again soon.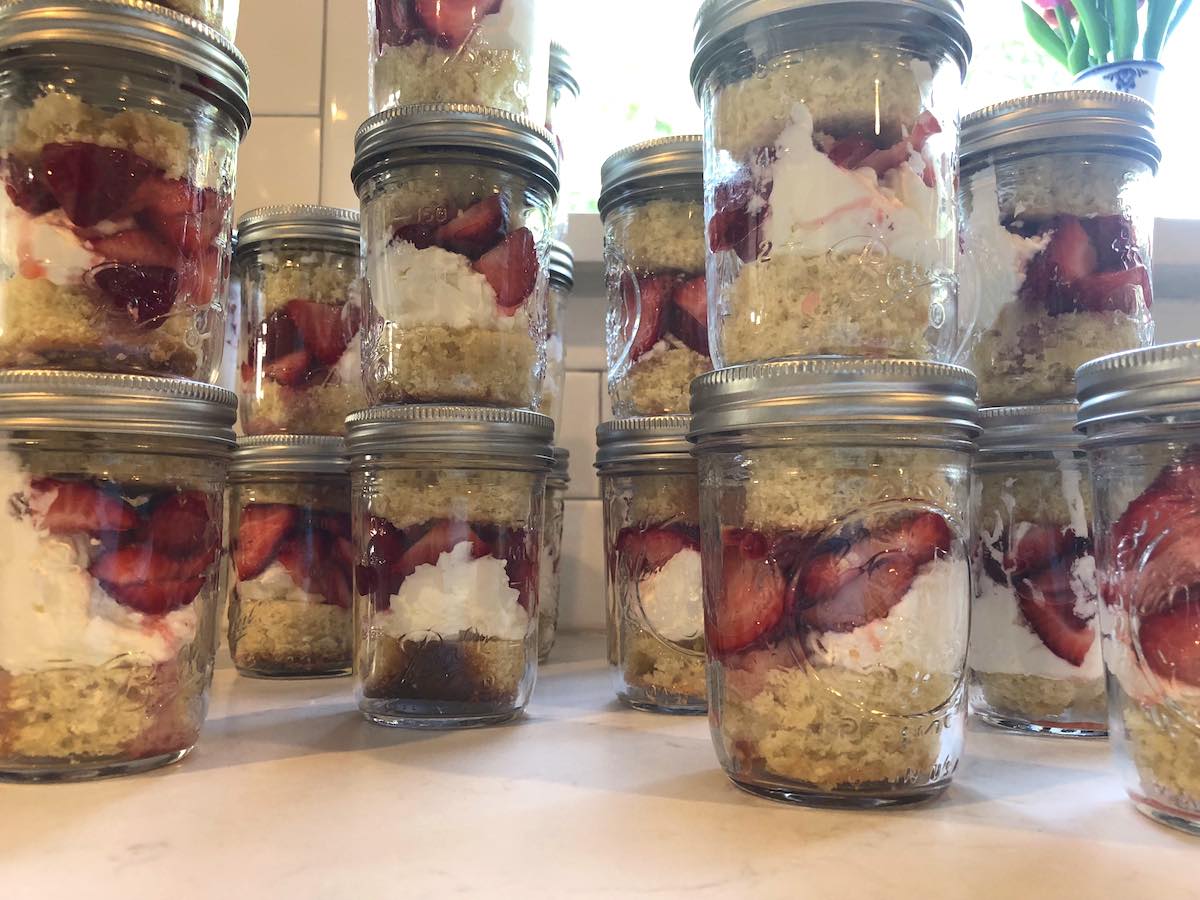 Other Yummy Strawberry Recipes from Pinterest
Strawberry Burrata Salad with Basil Vinaigrette
This recipe has been on my mind sense the moment it popped into my feed a couple of weeks ago. Just imagine how these flavors would just sing! Like choir practice at Westminster Abbey, that's how. Or an angelic chorus. The bursts of berry flavor, with the cool, creamy burrata, the crunchy almonds, and the herbaceous basil vinaigrette – oh my!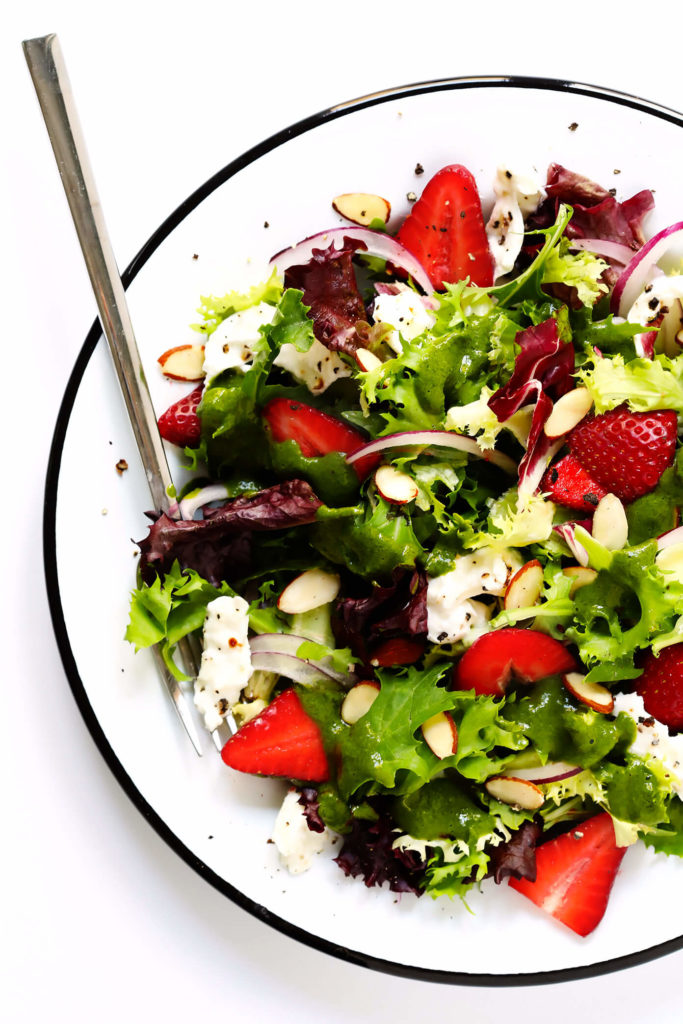 Image Credit: Gimme Some Oven
Strawberry Freezer Jam
This is so easy. You don't even need any special equipment like Mason jars and it's a simple, no cook recipe. Seriously, anyone can do this, even if you have been emotionally scarred from jamming and canning in the past! There's the added bonus of having a taste of summer on hand all year round.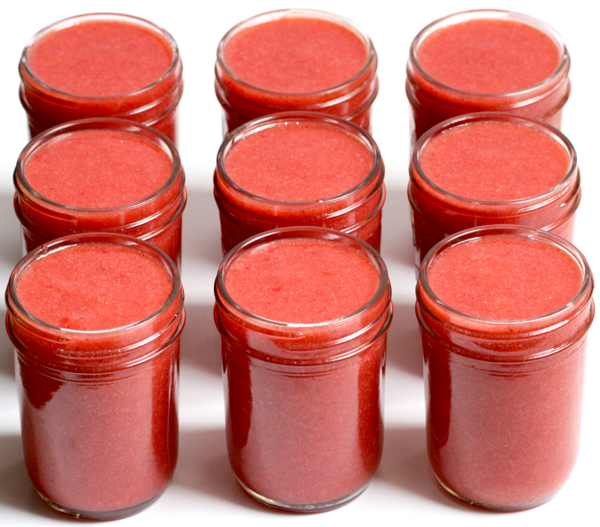 Image Credit: The Frugal Girls 
Strawberry Salsa
Why haven't I thought of this before? It's pure brilliance. Imagine those sweet berries cut with a little spice and a salty, crunchy, carb-y vehicle? Strawberry salsa is on the roster for my next party.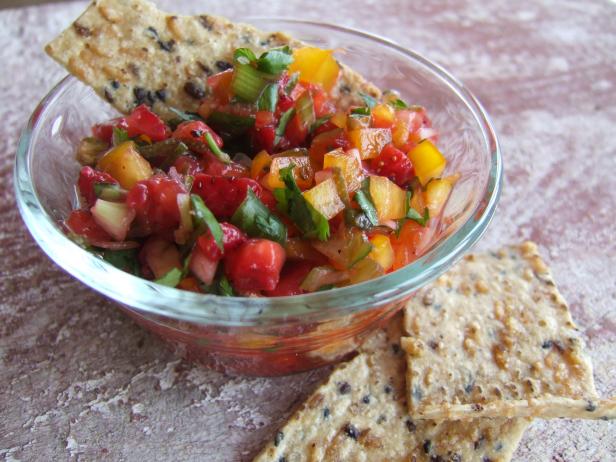 Image Credit: HGTV
Strawberry Rosé Sangria
When those temperatures are warming up and we sit on the back porch in the evening, this is the perfect thing to have in hand: a refreshing tribute to the berry that has my heart. Strawberry Rosé Sangria pairs well with sunscreen, bug spray, Panama hats, linen, and good friends.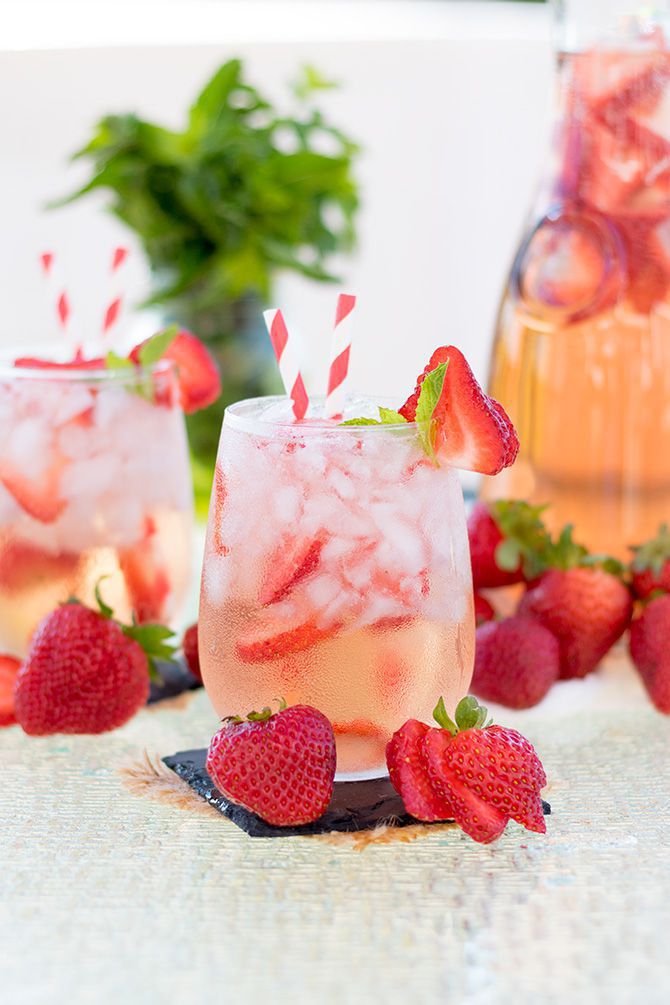 Image Credit: Jennifer Meyering 
Strawberry Margaritas
How could we forget my bright and beautiful strawberry margaritas? These are the perfect way to use up frozen strawberries,  or ones that have become overripe in your fridge.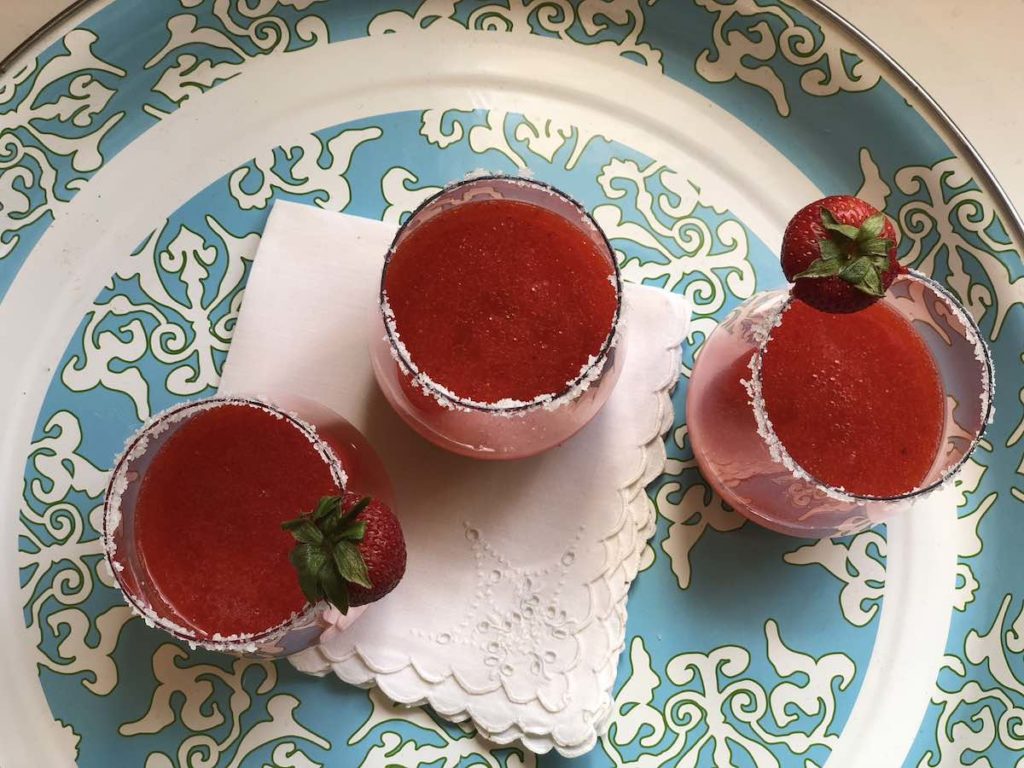 Image Credit: Fierce Beyond 50
Neiman Marcus Popovers with Strawberry Butter
Neiman Marcus is known for their popovers with strawberry butter. My daughter-in-law adheres to this delightful snack religiously when she has people over. While the recipe originally appeared in the Neiman Marcus Cookbook, here's a tutorial on how to make the recipe from Rasa Malaysia.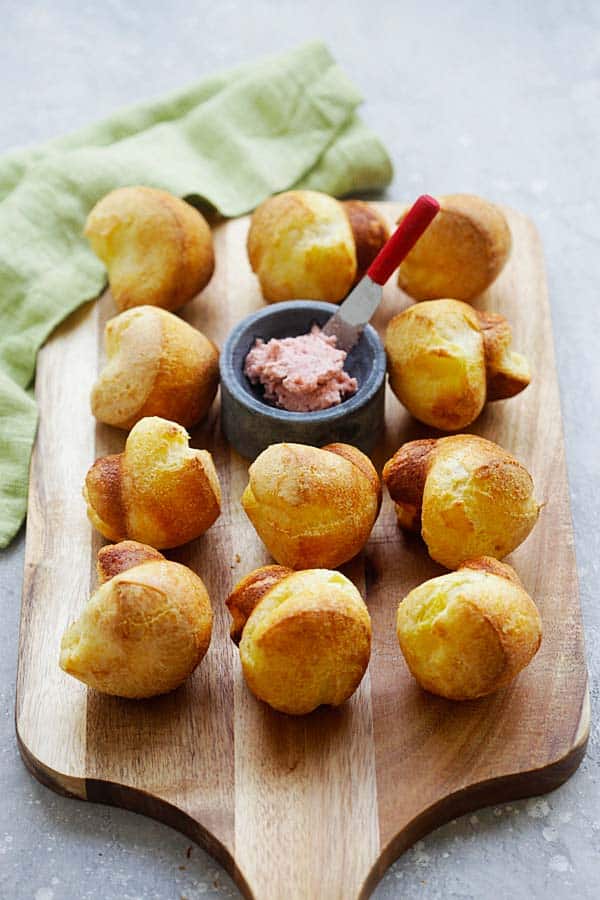 Image Credit: Rasa Malaysia