This post may contain affiliate links. Full disclosure policy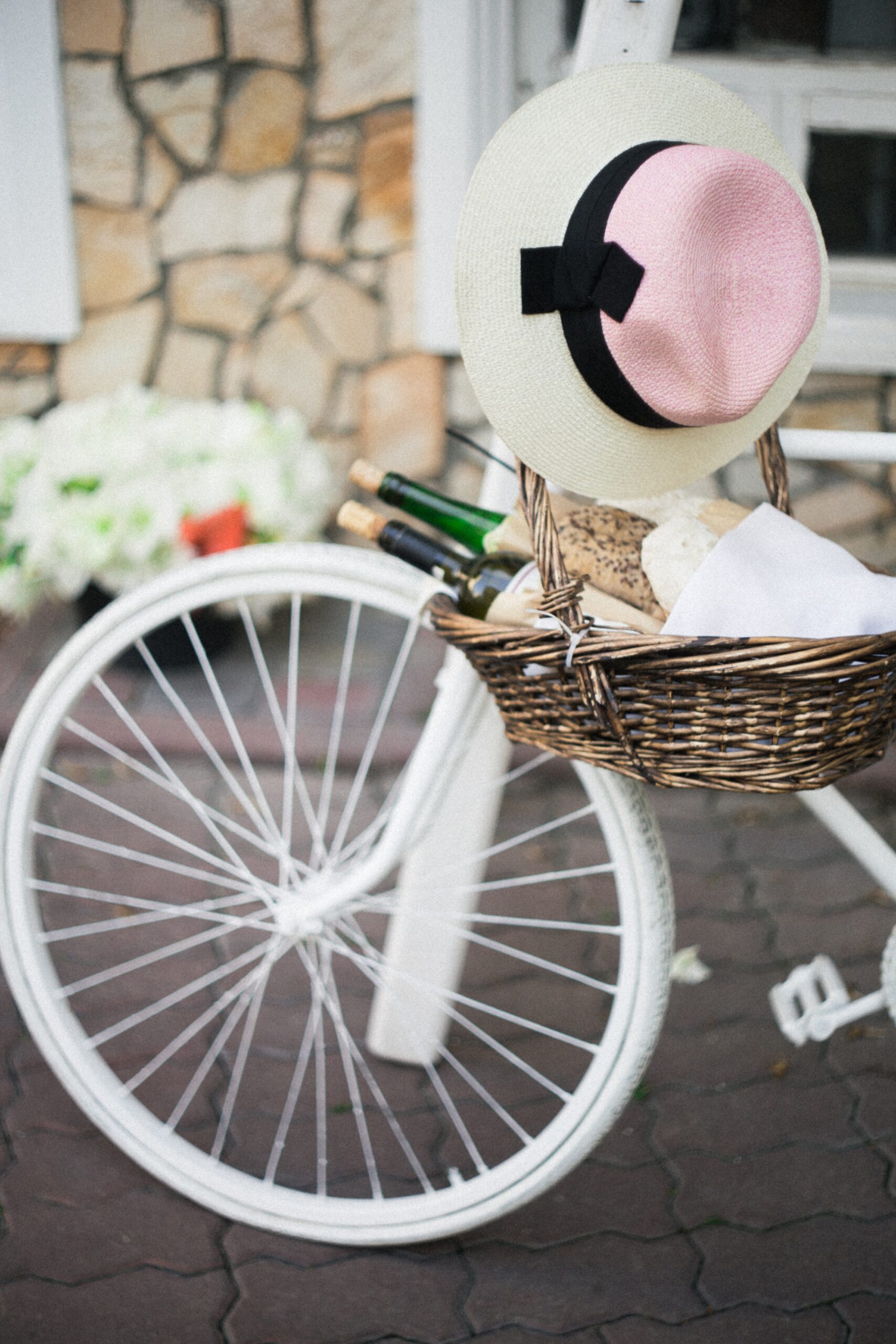 As I pointed out in my recent post about my ongoing garage makeover, we own several bicycles. Four, to be exact.
Even so, when it comes to training for and competing in my upcoming first triathlon, none of the four are up to the challenge. (Truthfully, there are days when I'm not sure I'm up the challenge either. Time will tell!) Two of the four are youth bikes, one is way to big for me, and the fourth is my bike, a twenty-two year old women's cruiser.
There's really nothing wrong with it that a good tune-up wouldn't fix. But with only seven pretty clunky gears and a weight of fifty pounds plus, my cruiser wasn't making the grade. I mean that almost literally. Asking the old girl to climb hills was like asking my spaniel to do algebra – just way beyond her pay grade. I definitely needed a new bike.
Google Did Not Have the Answer
Knowing this would be a pretty significant investment and wanting to buy a bike that served my purposes for years, I fired up my laptop and started doing research.
That's when things got ugly.
You should have seen some of these articles and reviews. They were loaded with so jargon and techno-speak, I would have needed an engineering degree to make sense of them. The more I read, the more confused I got. Couldn't somebody just tell me what bike would be good for an over 50 woman looking to do a bit of casual racing, not enter the Tour de France?
However, my research was not a complete waste of time. It helped me realize two very important things.
A) bicycle technology has changed a lot in 22 years.
B) I was in way, way over my head.
Time to call in an expert.
My friend, Jason, who has competed in many triathlons, agreed to help me. As we made the rounds of local shops, I learned everything I needed to know to pick the right bike for me.
Here, in a nutshell (and plain English!), are the bike buying basics every fierce and over fifty woman should know.
DIFFERENT BIKES, DIFFERENT PURPOSES, DIFFERENT PRICE POINTS
There are a staggering number of bicycle types out there. However, for our purposes, we only need to understand the four broad categories – cruisers, mountain bikes, road bikes, and hybrids.
The Cruiser
Cruisers are just what they sound like. They are recreational bikes meant for cruising around town or on a bike path. They're usually heavier, have fewer gears, and are less expensive than bikes in the other categories, starting at around $200. The seats tend to be wider with more padding. They also tend to be a lot cuter.
Honestly, the cuteness factor almost did me in. Even though it was not at all what I needed, when I found the Liv Cycling Suede 1 online, I almost bought it. And I still might, but later. Seriously. Tell me this is not the most adorable bicycle of all time!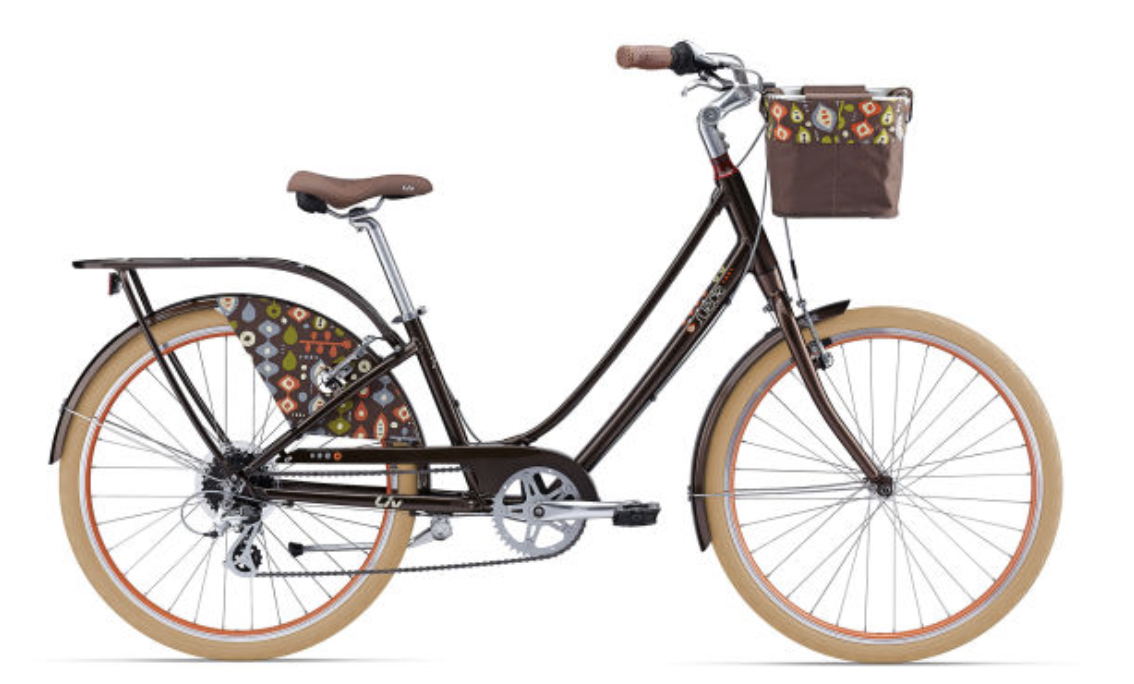 Right. Moving on.
The Mountain Bike
As the name implies, mountain bikes are designed for off-road or trail riding. They absorb shocks well and have wider tires that are more stable on uneven ground or gravel. Good mountain bikes start around $400 but can cost into the thousands.
The Road Bike
Road bikes are the broad category of competitive racing bicycles. With light, rigid, aerodynamic frames, an insane numbers of gears, and narrow tires, they are designed for one thing – speed. Though you may be able to find a cheaper one, good road bikes start around $2000 and go up from there – way up. You can easily pay more than $10,000 for a top-of-the-line road bike. (For that price, I can only assume that, in addition to winning races, it slices, dices, and makes delicious fries.)
The Hybrid
Hybrid bikes are a blend of all the above, good for multiple uses. They are generally lighter than cruisers but heavier than road bikes. They have plenty of good, high-quality gears. The tires are wider than road bikes but thinner than cruisers or mountain bikes. They'll perform well (but not necessarily optimally) on a variety of surfaces – road, path, and gravel. Though you can pay upward of three thousand for a hybrid, prices for a good quality hybrid bike begin around $400.
Basically, hybrids are the Goldilocks of bicycles – not too hot, not too cold, just right. After studying the options, I knew that was exactly the kind I needed.
GEAR BASICS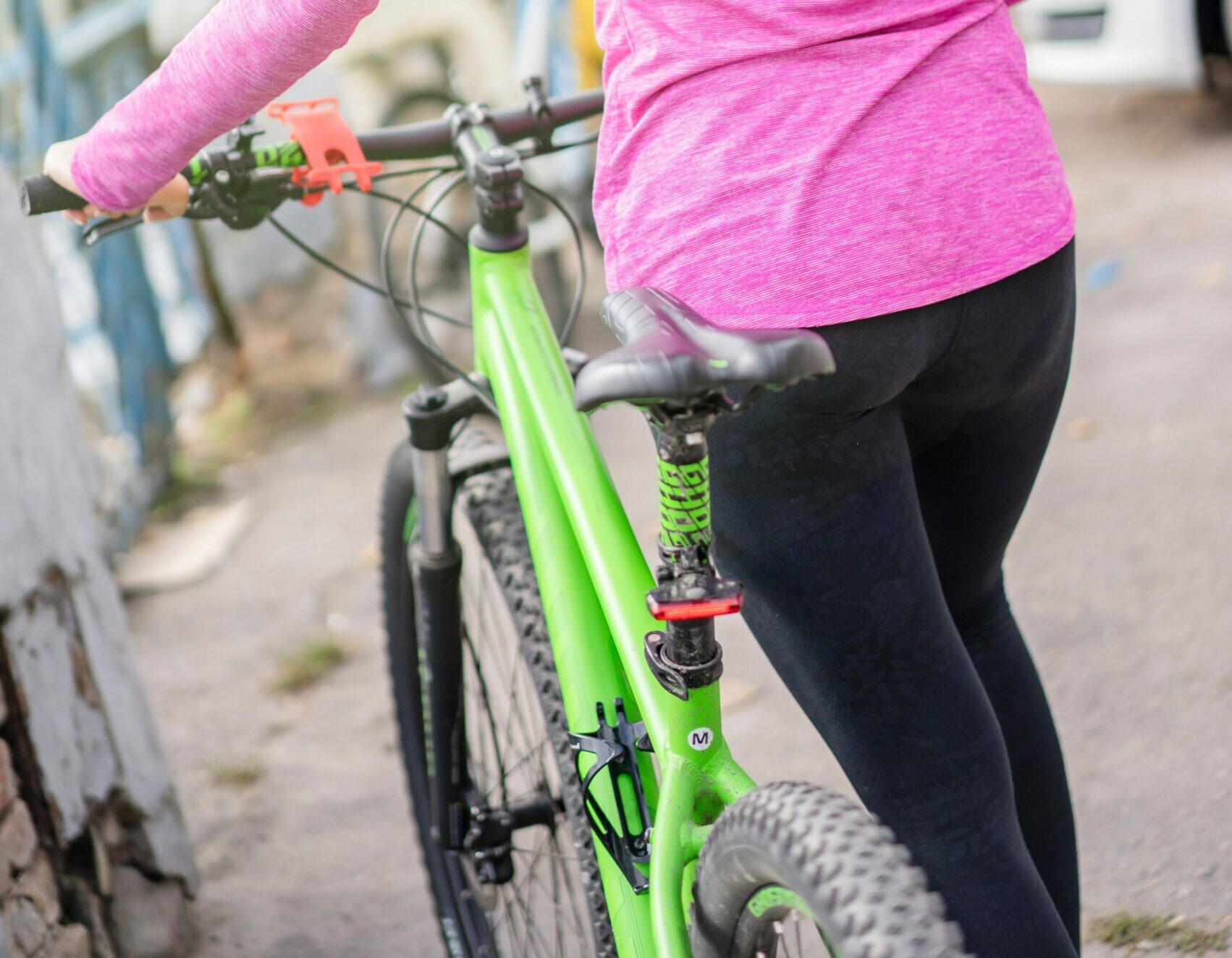 There are a lot of things that go into making a good bicycle so good – frame design and material, braking systems, etc. – but if you're talking about bike buying basics, the thing you'll care most about is the gears.
When it comes to gears and hills, more is better. With only seven gears, my heavy old cruiser just could not tackle the hills. It wasn't a big deal to hop off and walk up a hill when I was out for a pleasure ride but that would be an issue in a race. Even when you're not racing, it definitely is nice to be able to climb a hill without dismounting.
Not clear on when or how you would use all those gears? Here's a very elementary explanation. If you're going up hills, use a lower the gear. If you're on flat ground, use the middle gears. If you're going down a hill, use a higher gear. Having a lot of gears can seem intimidating at first. But with a little trial and error, you'll quickly come to understand and appreciate them.
What kind of gears you should get for your bike? Everybody I talked about this subject said the same thing: buy Shimano gears. Shimano has been making gears for a long time and they're good at it. The gears shift smoothly and hold up over time. There are many price points for Shimano gears, some very expensive. But if you're a basic bike buyer, even the less expensive types should do the job.
SIZE MATTERS
Another thing you need to know when buying a new bike is that bikes come in different sizes.
When you stand next to it, your bike seat should be about even with your hip. When you're sitting on the seat and press the pedal to the lowest position, your knee should still be slightly bent.
Once you've settled on the model you want, the salesperson at your local bike shop will be able to help find the perfect size bike for you. It's important to ride a bike that fits your frame.
ACCESSORIES
My budget for a bike was up to $800 but I fortunately, I found a great hybrid bike, a Trek FX 2 for only $500. Not only does it make hill climbing way, way easier, it's green! My new bike might not quite as adorable as the Suede 1, but it's still cute. And fast! I named her The Flash.
(See picture at right. Look how much fun we are having already! Please note, the photo includes my helpful salesman, Jeremy. He is not an accessory.)
Anyway, it was a good thing that The Flash came in under budget because, like any well-dressed woman, she needed a few accessories.
Kickstands seem to have gone out of fashion but I bought one anyway. I also purchased a water bottle holder and toe cages for the pedals. The mechanics at your bike shop can mount these for you. It's also a good idea to buy a lock.
The accessory you absolutely must have is an excellent quality bike helmet. If you take a spill, that helmet may be the only thing standing between your head and the pavement.
Don't leave home without one. And don't skimp on quality.
SHOP LOCAL
When buying a new bike, the smartest decision you can make is to buy local. A good shop will stand behind their products and be there over the long haul. My local shop, for example, offers free checkups and adjustments at any time, for the life of the bike.
Even when shopping locally, don't be afraid to shop around. I visited a couple of shops before making my choice. Both had friendly, knowledgeable salespeople and a huge selection but they carried different brands and models. It was worth making extra trips to find the right one for me.
With so many kinds to choose from, buying a bicycle can be an overwhelming experience. But don't worry; you don't need get an engineering degree before you buy a bike.
With a little knowledge of bike buying basics and some advice from your local bike shop, you'll be able to find the perfect bike for you.