This post may contain affiliate links. Full disclosure policy
Five days, five delicious recipes! I am wrapping my Zucchini Week recipes with a bang, and saving the best for last! Today, I'm sharing my recipe for the Best Zucchini Bread with Cardamom, which I think may be the world's best twist on a classic zucchini bread.
When I first got the idea for Zucchini Week, I knew I wanted my final recipe to be a zucchini-based dessert. And zucchini bread is a classic, a deliciously moist and easy way to bake sweet bread that just about everybody likes. Making zucchini bread is a fabulous way to use up the extra summer squash in an overly productive garden. It's also a good way to sneak some veggies into the diets of people who don't like things that grow out of the ground. (Parents and grandparents of picky eaters – take note!)
Zucchini: The Wallflower Vegetable
Zucchini is an agreeable, wallflower of a vegetable, inoffensive and mild-mannered, willing to absorb the flavors of just about anything you pair it with. In sweet bread, it adds a nice, dense texture and some extra moisture to the bake. Traditional zucchini bread often uses a lot of oil. I'm not going to kid you, my Best Zucchini Bread with Cardamom is a definitely a dessert, not health food. But I did try to make it a little less lethal by replacing some of the oil and sugar with applesauce. Apart from that, it's a fairly classic preparation of traditional zucchini bread. And why not? Classics are classic for a reason.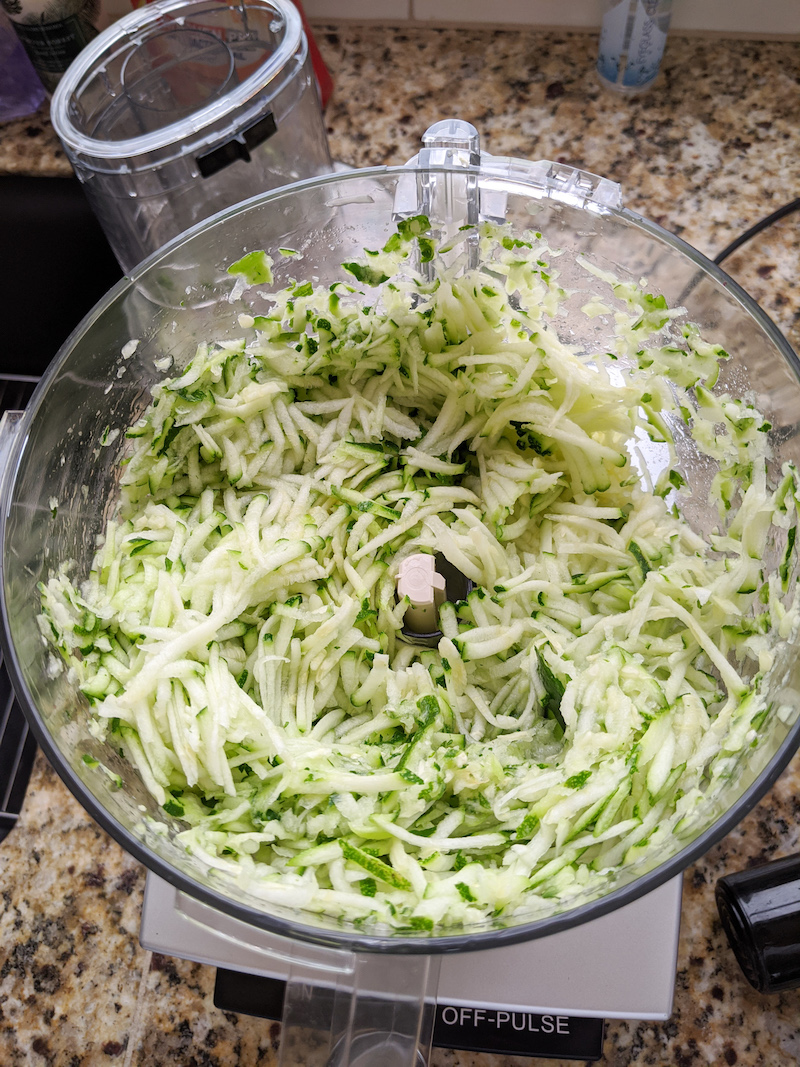 However, I still wanted to create a recipe that was a little out of the ordinary.
The Inspiration for my Best Zucchini Bread with Cardamom
My first attempt involved German chocolate, which I felt sure was going to be a knocked out of the ballpark success. Sadly, it just wasn't. I'm going make a few more runs at the recipe in the future but, for now, I'm putting it on the back burner. However, as is so often the case, inspiration came when I least expected it!
Last weekend, after months of training, I ran a personal 10K. My husband and I invited some of our neighbors to join us for a finish line celebration with coffee and ocean rolls, a sweet roll that's iconic in my town. The delicious surprise ingredient in ocean rolls is cardamom. As I bit into mine at the end of the race, I realized that cardamom might be really good in zucchini bread too.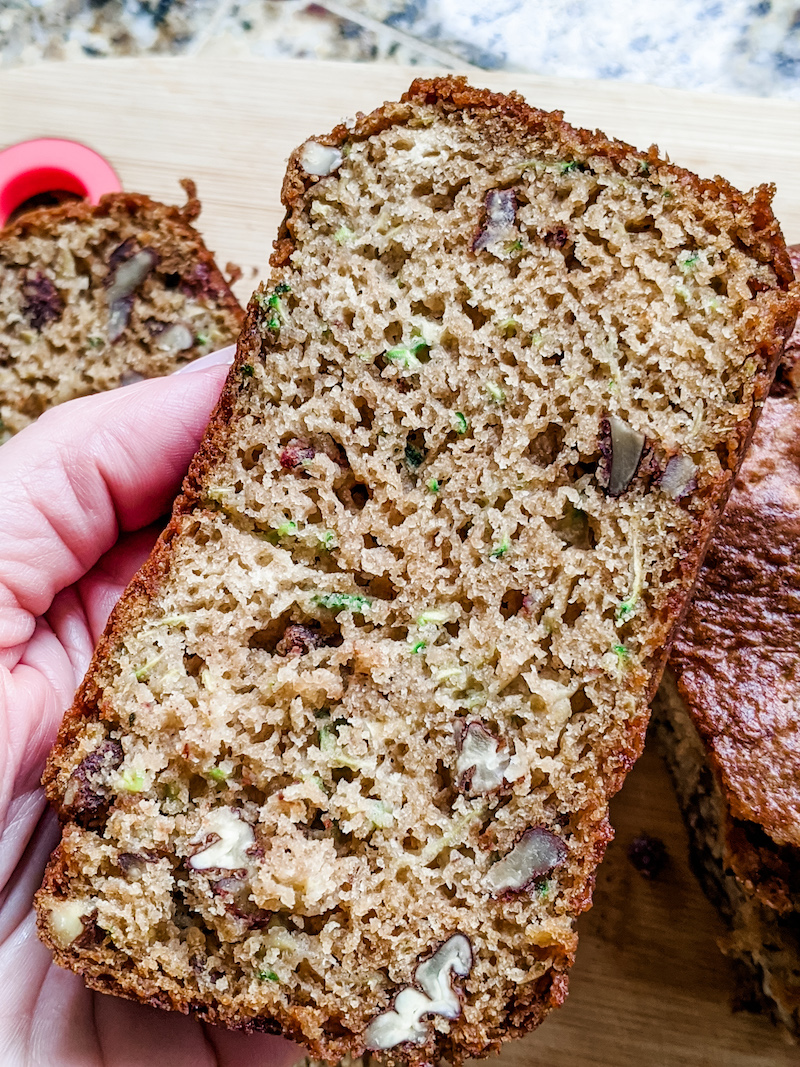 And oh, boy! Was I ever right about that! A little cardamom takes regular zucchini bread to a whole different level of deliciousity. (Yes, I did just make up that word. I'm a writer. I get to do that.)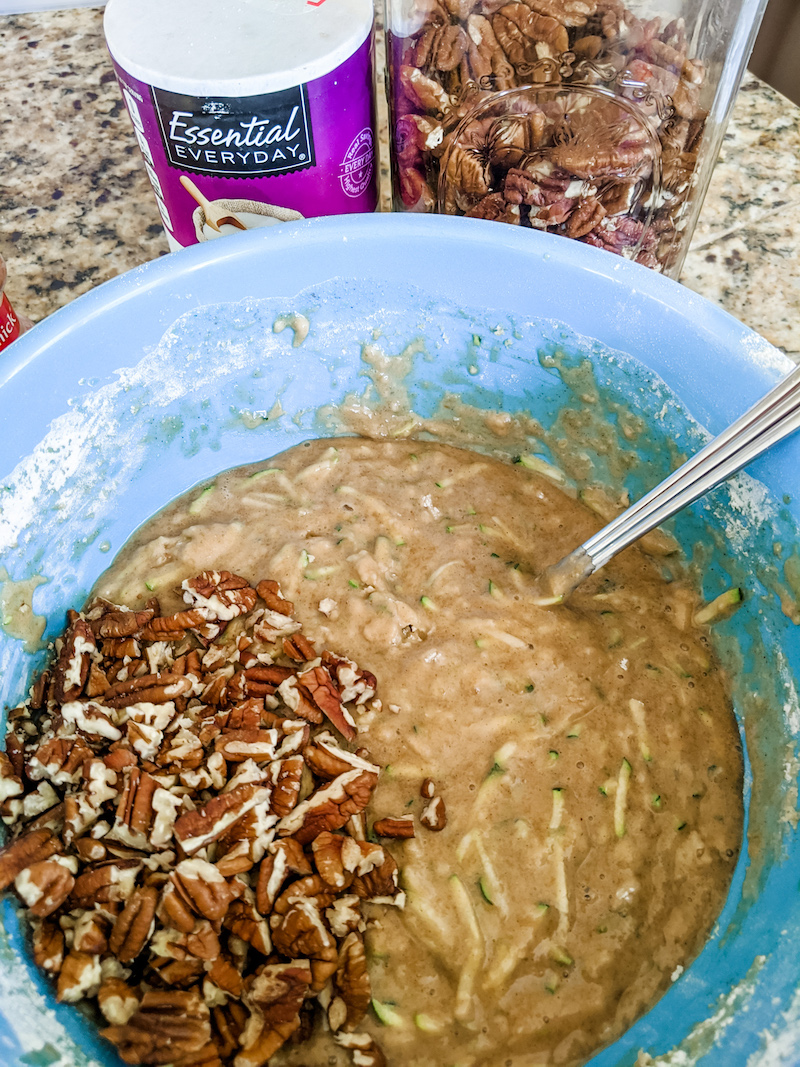 A Spice Like No Other – Cardomom!
So what is cardamom anyway?
Cardamom is a spice that's made from seeds pods of plants in the ginger family. Several different ethnic cuisines, including Indian, Middle Eastern, and Arabic, use cardamom in different ways. However, my first encounters with cardamom came when I started attending a church back in Connecticut that had been founded by Swedish immigrants. The cardamom bread I was introduced to at church was fantastic, and not like anything I'd ever tasted before.
The combination of cardamom and cinnamon spices really change the flavor profile of my Best Zucchini Bread with Cardamom. From the first bite, you'll notice that this zucchini bread is a bit different than the standard, in a very good way! The presence of the cardamom is obvious but not overwhelming and really wakes up the taste buds.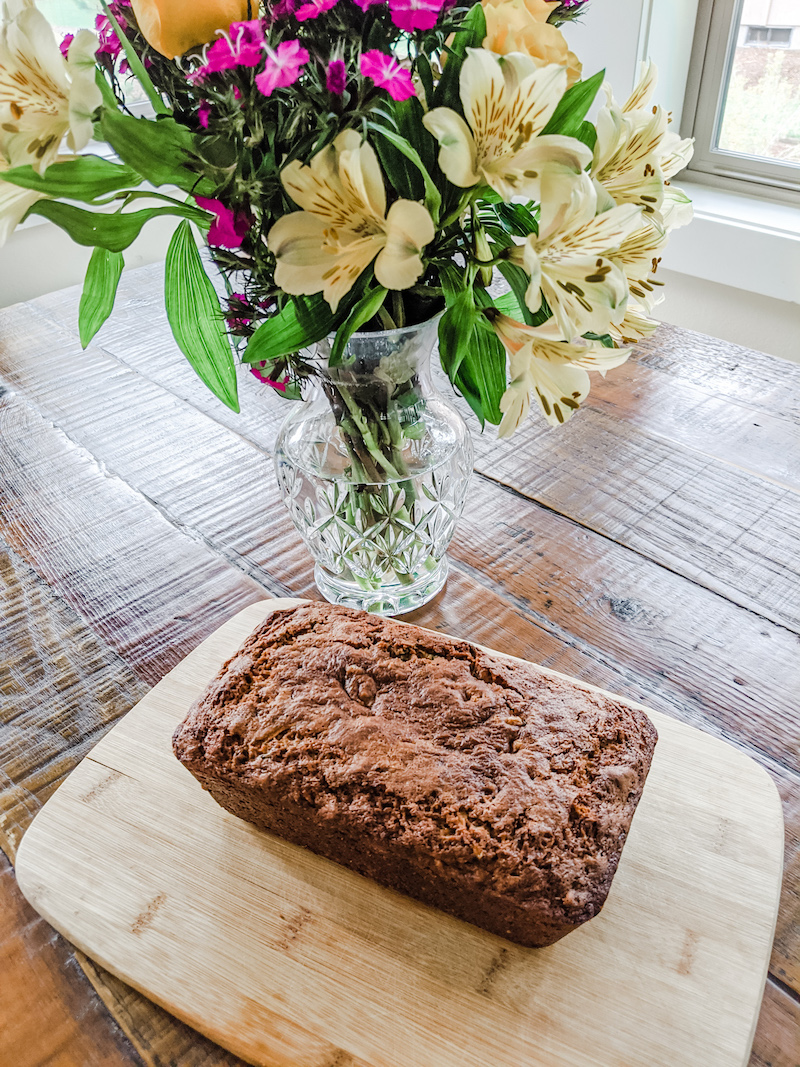 As I said, my earlier experiment with a chocolate version of zucchini bread just didn't work out. But when I asked some friends, neighbors, and husband, to try my Best Zucchini Bread with Cardamom, they all gave it a very enthusiastic thumbs up and I felt just the same.
Give it a try. I think you'll find that this might just be the best zucchini bread you've ever had!
Print
Best Zucchini Bread with Cardamom
---
Author:

Yield:

1

loaf, 12 servings

1

x
1 ½ cups

shredded zucchini (with peel, undrained of liquid)

1 cup

chopped pecans

2

eggs

½ cup

granulated sugar

½ cup

light brown sugar

½ cup

applesauce

1/3 cup

vegetable or corn oil

1 tsp

vanilla extract

1 tsp

. ground cardamom

½ tsp

. ground cinnamon

1 ½ cups

white flour

½ tsp

baking powder

½ tsp

baking soda

½ tsp

salt
Cooking spray
---
Instructions
Preheat oven to 350 degrees.
Add eggs, sugars, applesauce, oil, cardamom, and cinnamon to a medium sized mixing bowl. Whisk vigorously or use electric beaters or mixer to thoroughly the combine the wet ingredients. Stir in shredded zucchini and chopped pecans.
Combine flour, baking powder, baking soda, and salt. Sift into wet zucchini batter. Stir gently but thoroughly to combine. (Take care not to overmix. Doing so can make the center of your bread fall.)
Spray a glass baking loaf lightly with cooking spray. Pour bread batter into pan. Place in preheated oven for 50-60 minutes.
Remove pan from oven. Poke a toothpick or skewer into the center of the loaf. If it comes out clean, without raw batter, it's cooked through. Allow bread to cool, then run a knife around the edge of the pan before taking out the bread. Serve plain or with butter.