This post may contain affiliate links. Full disclosure policy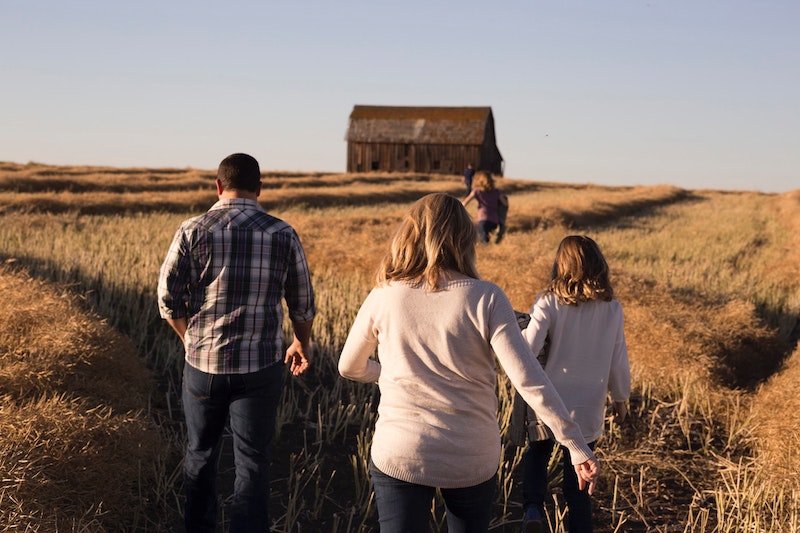 There really isn't any season I don't like. One of the reasons I live where I live is because there are four distinct seasons and I love the change from one to the next. Summer is wonderful but when the heat of August reaches its zenith, I do look forward to cooler temperatures of fall, the vibrant colors of changing leaves, and the opportunity to go for a long walk on a crisp morning while wearing a cozy sweater.
And yes, even though I have expressed strong opinions on the sacrilege of indulging in pumpkin spice before the official start of fall, when I saw a display of instant pumpkin spice latte mix in the market, I ended up buying a box. (However, I have resolved not to use it before the autumn equinox or until the daytime temps drop below freezing, whichever comes first.)
Summer is wonderful but I do look forward to the fall. Well…normally I do.
Fall Routines While Socially-Distancing
This year, I've been feeling a little anxious about the coming change of seasons. The spring of 2020 was rough, no doubt about it. It was a strange summer but, compared to spring, it seemed like a walk in the park. We couldn't travel much but we were happy to be able to go for long walks, hikes, and bike rides and enjoy outdoor dining at many of our favorite restaurants. And I've been absolutely thrilled to attend church services in a large outdoor amphitheater this summer.
Now the weather is about to turn cooler. And in my part of the world, cool can turn to frigid within a day or two. That will put an end to some of the outdoor activities I've enjoyed. Take-out meals will replace patio dining at our favorite restaurants. Church will probably be online again. Even so, the fall of 2020 and the associated fall routines can be very special, enjoyable, and important.
These few weeks between the frenetic race to enjoy every bit of summer fun and the hustle of the holidays gives us an opportunity to rest and recharge. We need that! This year more than ever, we truly need to be intentional about using this season to rejuvenate our minds and keep our bodies strong and thriving.
Here are six fall routines and ways I'm planning to use this fall to rest and recharge.
Get Some Outdoor Exercise – Even if It's Chilly!
If you possibly can, spend at least 30 minutes outdoors or exercising! Take a nice long walk, bike ride, or jog. Or maybe spend time tidying up your yard or harvesting your garden. Even when the sun isn't shining, you'll still be getting some UV rays and study after study has shown that exposure to sunlight is hugely helpful in battling depression. So is exercise. Getting at least 30 minutes a day has huge benefits for your body and your mind. When the weather is chilly, just add a few more layers and walk a little faster. If you keep moving, you'll also keep warm!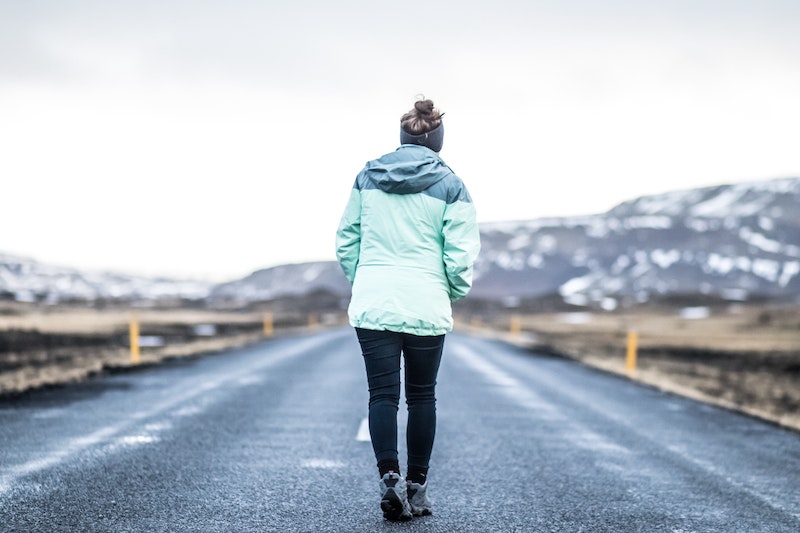 But, yes, snow happens. So does rain. If the weather is just plain crummy, move your workout inside. When my mom was staying with us last spring, I learned that there are all kinds of workout videos for all types of fitness levels available online. Many are free.
However, in preparation for fall, I'm working on a home gym setup for my garage so I'll be able to keep moving no matter what. You might want to do the same. Setting up a home gym can be expensive but it doesn't have to be. I'm considering investing in a small, fold-up treadmill, like this one. But some inexpensive hand weights, a jump rope, and a resistance band can also be the basis for a really good workout.
Eat Seasonally. And Colorfully.
There is comfort for me in knowing that the food I eat is locally sourced. Not to mention, it's a good way to enjoy things you have not tasted in a while and soak up the benefits of seasonal eats. The benefits of eating seasonally go beyond your gut, it also leaves less of a carbon footprint!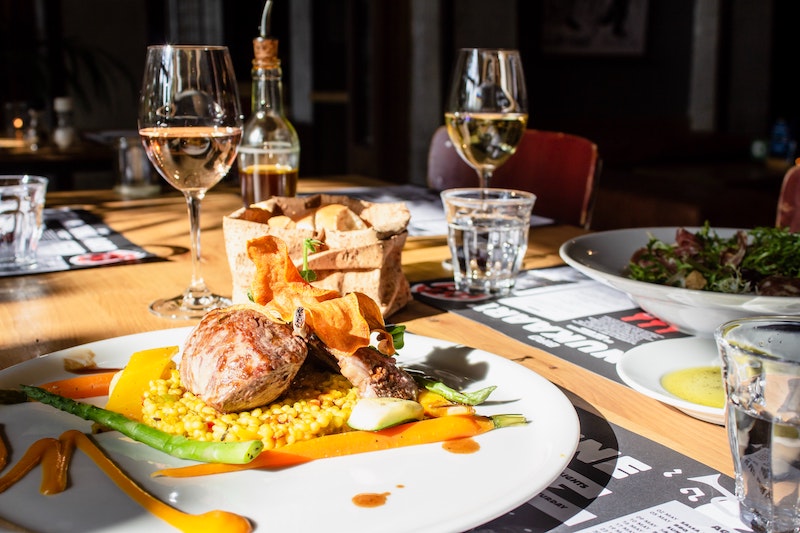 Make sure that you're "eating the rainbow". Choosing a variety of fruits and vegetables in different colors will give your body the vitamins and minerals you need to feel good and stay healthy. In fall, that means crisp apples, juicy pears, dark leafy vegetables like kale and chard, as well as green or purple cabbage, carrots, parsnips, squash, potatoes, and beets. Toss your favorite veggies into a big pot of soup. It's a delicious way to eat your vegetables and, in fall, a warm bowl of soup is especially comforting.
Get Plenty of Sleep.
It is scientifically proven that getting enough sleep boosts our immune systems. And we all want this right now! Getting enough sleep also reduces stress and allows you to think clearly and just overall have a better day. Having a sleep routine – going to bed at the same time every night, turning off the television, and avoiding distractive devices for an hour before bedtime – makes getting to sleep and staying asleep easier.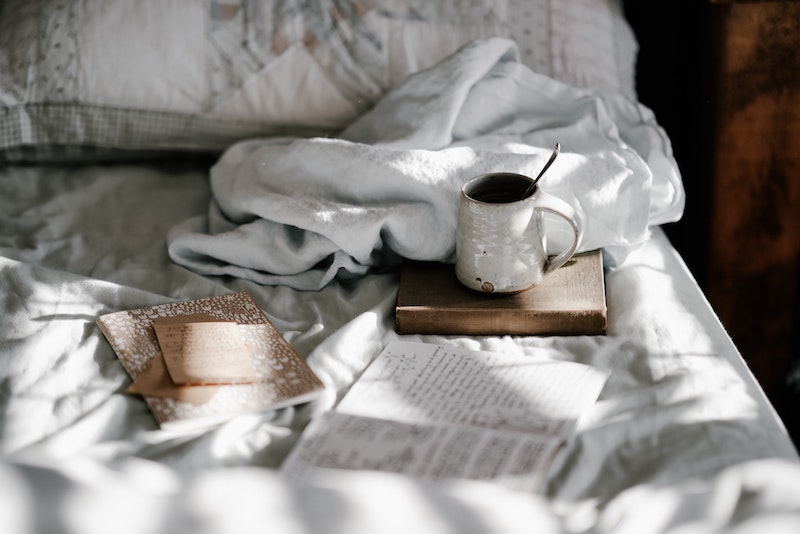 Start a New Routine.
Speaking of routines, fall is a great time to break bad habits by starting a new routine. When my kids were small, we often would start fall with stricter bedtime routines. Doing so helped my kids to thrive in school. I encourage all the parents who are going to be having kids home full time to establish set routines surrounding bedtimes, playtime, mealtime, and chore time this fall. Doing so will help give your kids some much-needed structure to their days. And that will make everyone's life better!
Now that my kids are grown, establishing routines help me make the most of my days too. But routines aren't meant to be set in stone. They should change to meet your needs and yes, change with the seasons. For example, shorter days might mean that I change my routine to include a mid-day walk, rather than do it first thing in the morning. That way, I can get some outdoor time while it's still light out.
Practice Gratitude.
Our hearts need to be recharged during hard season of history. Right now, it can be especially hard to not get ourselves caught up in the wishful thinking of the ways things were before coronavirus. It is important for us all to look for the good in what we have now and appreciate the small ways our lives are still abundant. If you've never kept a gratitude journal before, fall is a wonderful time to start.
Make Your Home an Oasis
This year more than ever before, fall will probably mean we'll be sticking closer to home. Because of that, I'm taking steps now to make our home an oasis, a place to enjoy ourselves in comfort and safety.
As I said above, I'm putting together a home gym. But I recently purchase a patio heater so we can enjoy sitting and dining outside even during the cooler weather.
Think about what items could make homebound days a little more pleasurable. A selection of books, or DVDs, jigsaw puzzles, or board games? What about subscribing to a movie channel? Supplies for a craft project or hobby? A new kitchen appliance or gadget to make cooking more fun? Give some thought items that might help your home a place to rest, recharge, and enjoy yourself this fall.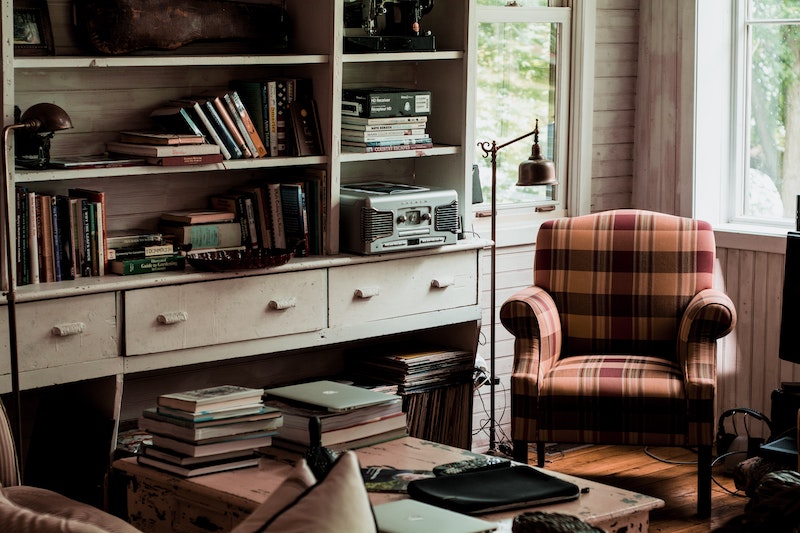 Like spring and summer before it, the fall of 2020 will probably be like none we've ever known. But that doesn't mean it can't be wonderful in its own way. If we're intentional in our habits and attitudes, this fall will be a time we truly enjoy, a season that leaves us rested, recharged, and refreshed!