This post may contain affiliate links. Full disclosure policy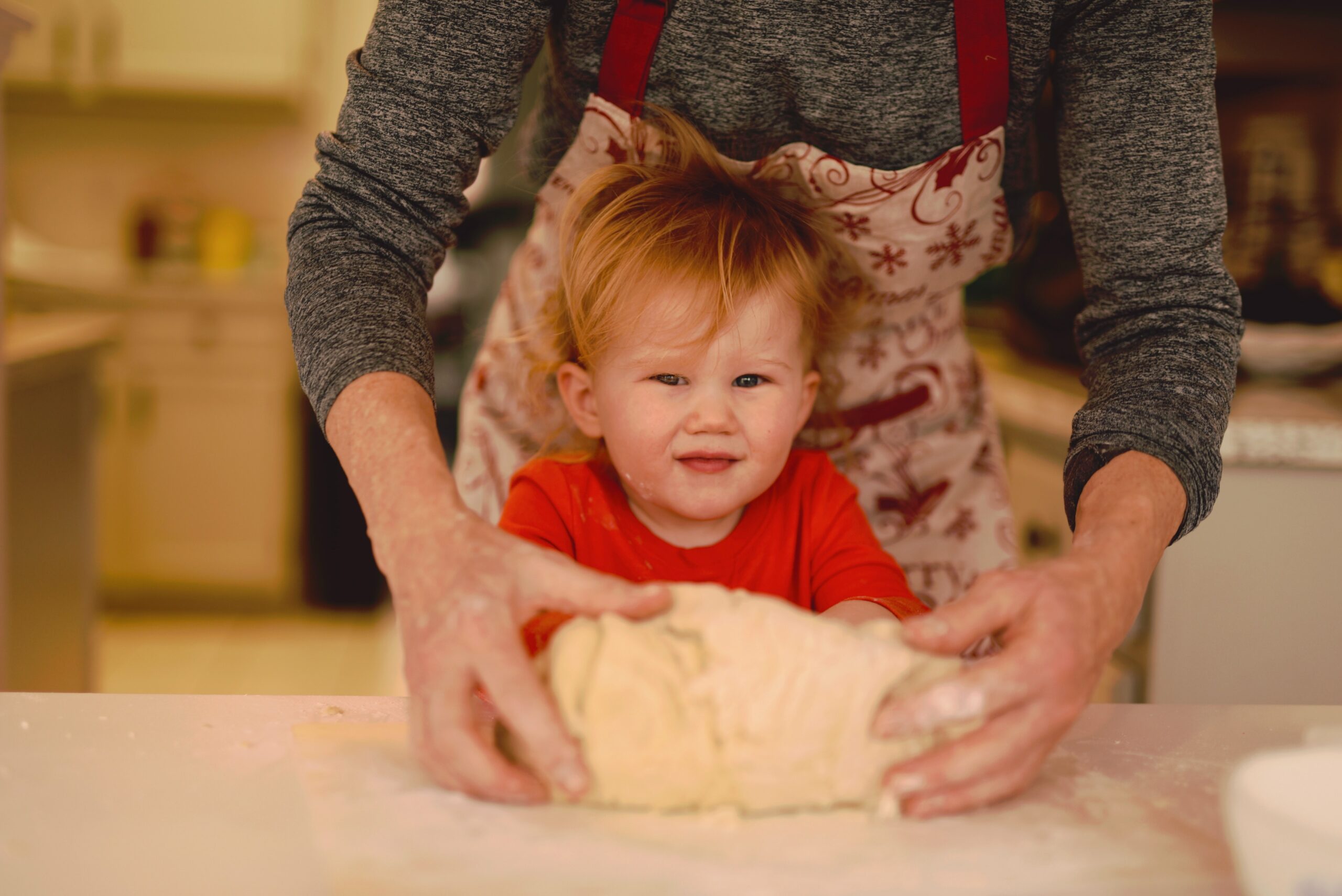 Ask just about anybody what they've missed most during the pandemic and the chances are good that they'll talk about family.
"I just want to hug my grandkids," is something I've heard so frequently and from so many people.Believe me, I get it. My husband and I hadn't seen our grandkids in over a year, and I missed them like a front tooth!
But last week, we finally got a chance to reconnect in person and catch up on some of those hugs I've been missing so much. Our middle son, his lovely wife, and their four terrific kids made the move from Connecticut to a new job in the state of Washington and stopped off to spend a week with us.
It was a different kind of visit. They all were tested before their arrival and, of course, we continued to wear our masks and socially distance in public. Even though we weren't able to engage in many of the kinds of activities we've enjoyed in the past, it was still just wonderful.
But after seeing them settled in their new home and getting back into the car for the seven-hour drive back to our house, I couldn't help but feel a little sad.
It's going to be great having them in the same time zone. And a day-long drive in the car is definitely more doable than a cross-country flight. But the distance between our home and theirs means that I still won't be able to see them as often as I'd like.
That got me thinking…
Keeping in Touch When You Can't Touch
This pandemic won't last forever, even though it sometimes feels like it already has. But we're not out of the woods yet. And even after we put this long, hard period of history behind us, many of us still may not be able to see our grandkids, nieces, nephews, or other special kids in our lives, as often as we'd like to.
But if we're intentional about it, there are still plenty of ways, both high-tech and old school, for us to keep in touch with the kids we care about if we make the effort.
Mail Across the Miles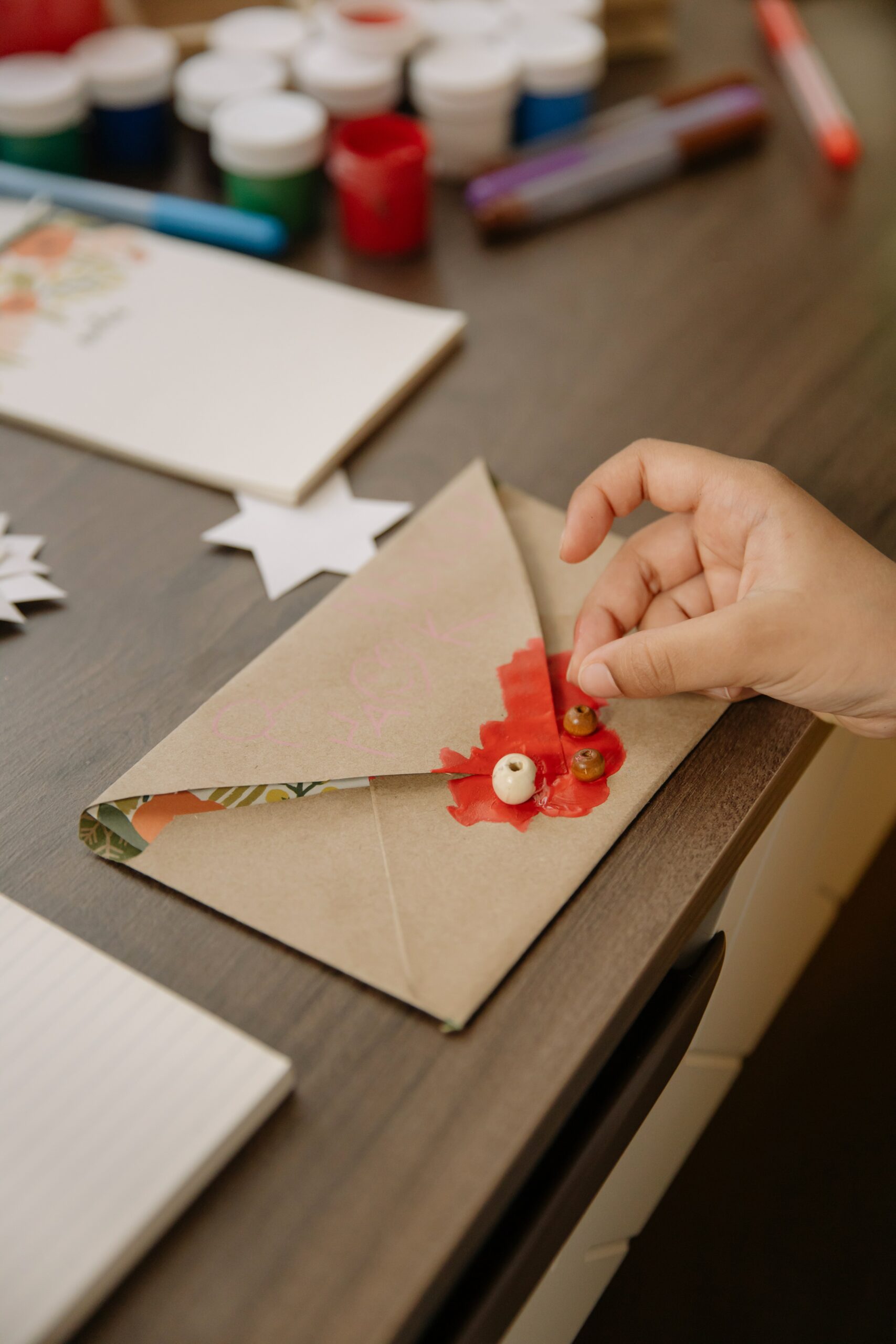 When it comes to keeping in touch with other people, sending cards, letters, and packages through the mail is as old school as it gets.
Yes, there are definitely some cons to weigh against the pros of using the postal service to keep in touch with kids you care about. But as I said in a past post on Reviving the Lost Art of Letter Writing, as real honest-to-gosh letters become rarer, they also become more special.
Opening a proper letter in the mail makes me feel like a kid on Christmas morning. And getting an interesting letter from you will make the kids you care about feel extra special and oh-so-loved.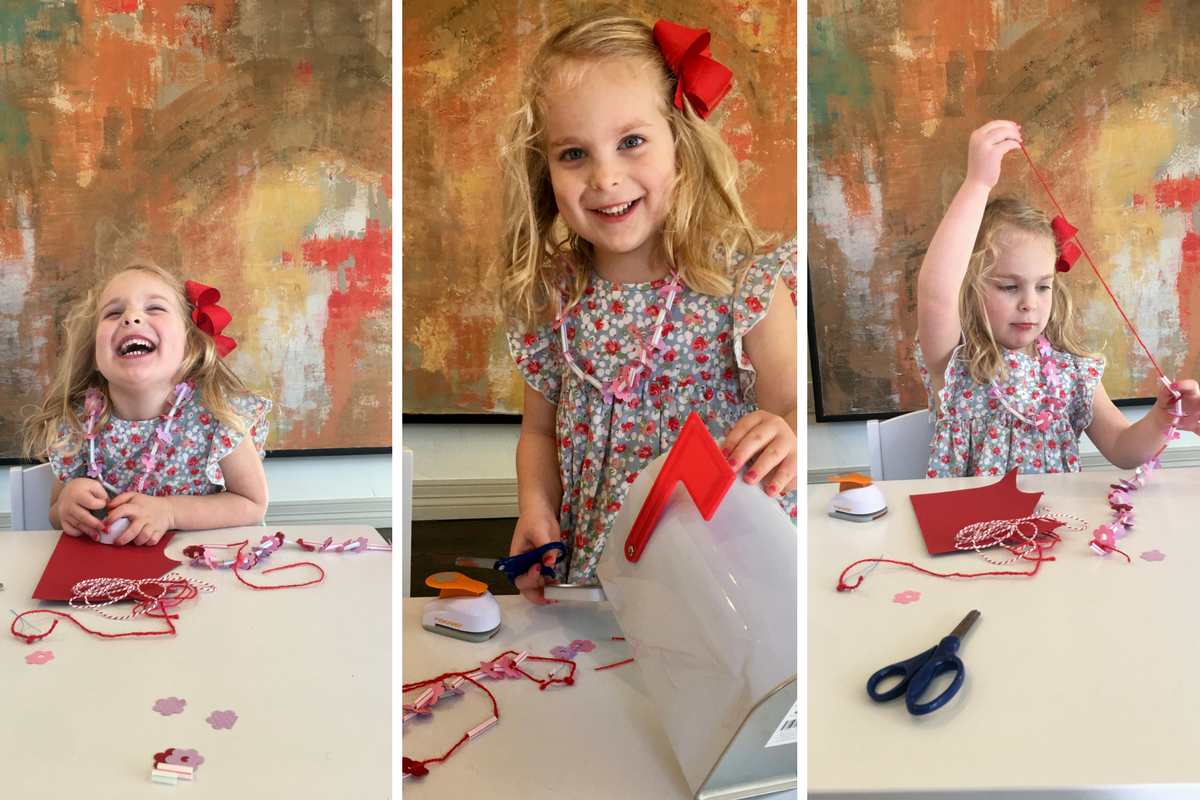 If you'd like to kick things up a notch, consider "enrolling" a kid you care about into an " Of The Month Club", by sending an interesting and engaging kit, book, or activity on a monthly basis. My grand darlings absolutely loved being part of my "Craft of the Month Club".
Every time one of the age-appropriate craft kits I'd put together showed up in the mailbox, my grands knew that I'd been thinking of them. And showing their completed crafts off to me gave us something interesting to talk about during our phone calls.
Pick Up the Phone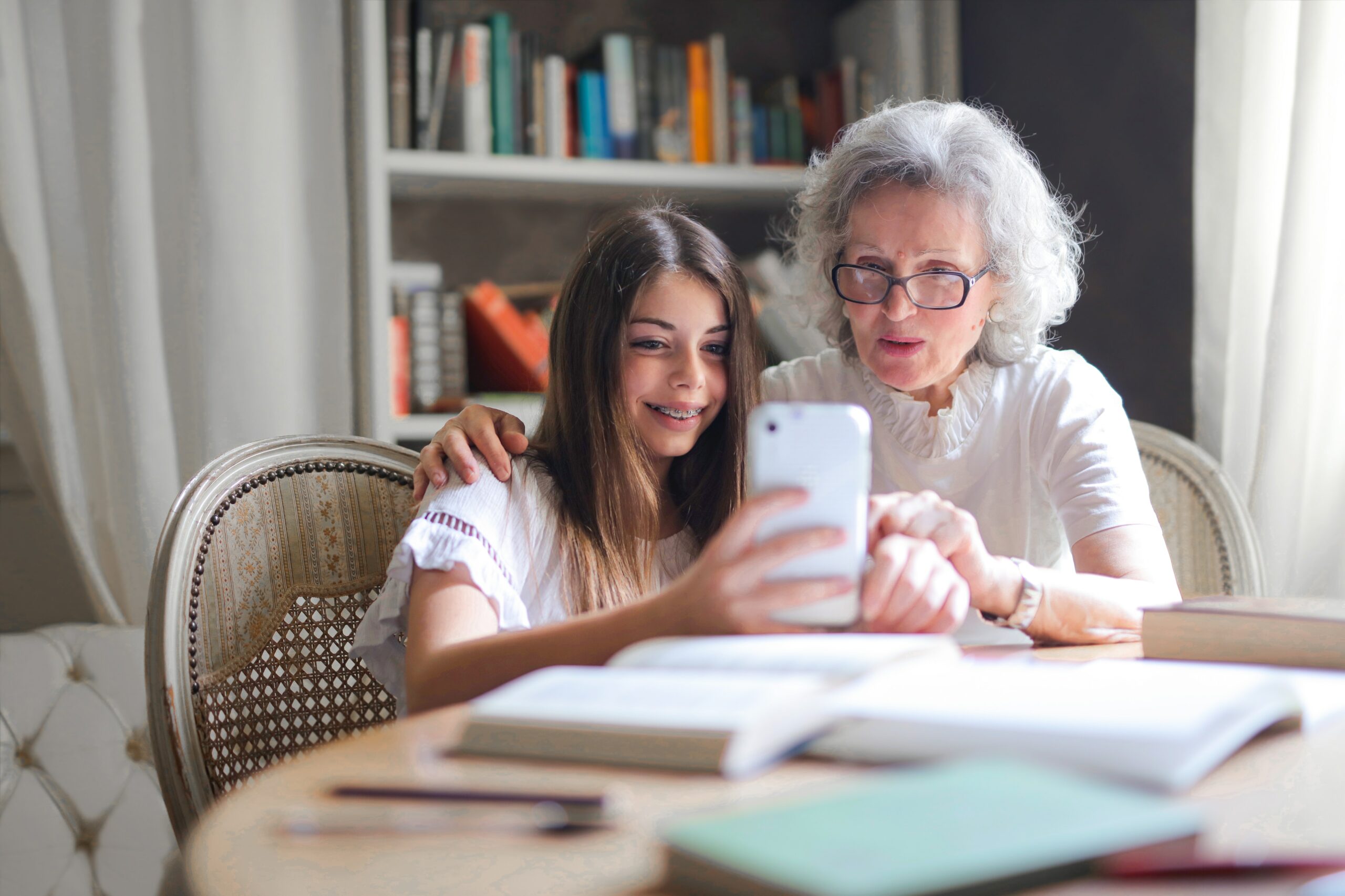 Talking to toddlers on the phone can be challenging. To say the conversation is one-sided is an understatement. And sometimes, even older kids become tongue-tied on the phone.
However, some kids really enjoy chatting on the phone. If one of the kids you care about enjoys telephone conversations then consider scheduling a regular, perhaps weekly telephone date.
Freewheeling conversations can be great, but asking open-ended questions is a good idea. When kids are asked questions that can be answered with a simple yes or no, that's probably what they'll do. But asking questions that give them room to expand their answers, engage their imaginations, or share their interests can lead to some fascinating and memorable exchanges.
The topic would vary depending on their interests, but here are some examples of the kinds of questions that will get kids talking….
What are you most excited about doing once the pandemic is over?
If you were an astronaut, what planet would you most want to visit and why?
What kind of experiments would you want to conduct during your mission?
If you could spend a day with any character from the Harry Potter books, who would it be and what would you do?
High Tech and In Touch

Most of us have gotten pretty adept at staying connected via Zoom or Facetime in the last year. And that can make keeping in touch with the kids you care about a lot easier and a lot of fun, especially when you tap into the child's areas of interest.
Arlene Sachitano, an author friend of mine, has had a telephone book club with her granddaughters for years. This year, I'm planning to do the same with my two oldest grandsons over Zoom. At eight and ten, they're confident, independent readers so I know we'll have some interesting conversations. The only tricky part was trying to find a kids book they hadn't already read! (We finally settled on Pippi Longstocking for our first selection.)
Depending on the age and interest of the child, you might try a few of the following…
Baking something together (each in your own homes, of course).
Playing chess (each with your own board)
Starting an investment club (using imaginary money, and checking to see how your stock picks did every month)
Researching and planning an imaginary trip to a foreign country (maybe you'll be able actually do it someday!)
Really, there are almost no limits to what you can do here. But if you're short on ideas, ask the kid! They probably have a lot of ideas for topics they'd like to explore with you. There's no better way to connect with a child than by learning new things together.
Game Night
When my younger son moved across the country, he continued to stay in touch with his old friends through video gaming. He and his friends make appointments to play the same game at the same time online and seem to have a lot of fun doing it.
I honestly haven't tried this yet, so I don't know the particulars of how this works. But if you've got a teenager in your life, I bet they'd be thrilled to show you the ropes. If they're into gaming, this would a great way of keeping in touch with kids – even the older ones.
If you're looking to earn a reputation as the cool aunt, uncle, or grandparent, learning to play your favorite kid's favorite video game will definitely do the trick!
Until We Meet Again – Keeping in Touch with Kids in Your Life

When it comes to the kids we care about, we all know that screen time can't compare to face time.
But until we can all gather safely and freely again, I hope some of the ideas I've shared here will help you foster conversations and create meaningful connections as you keep in touch with the kids you care about.