This post may contain affiliate links. Full disclosure policy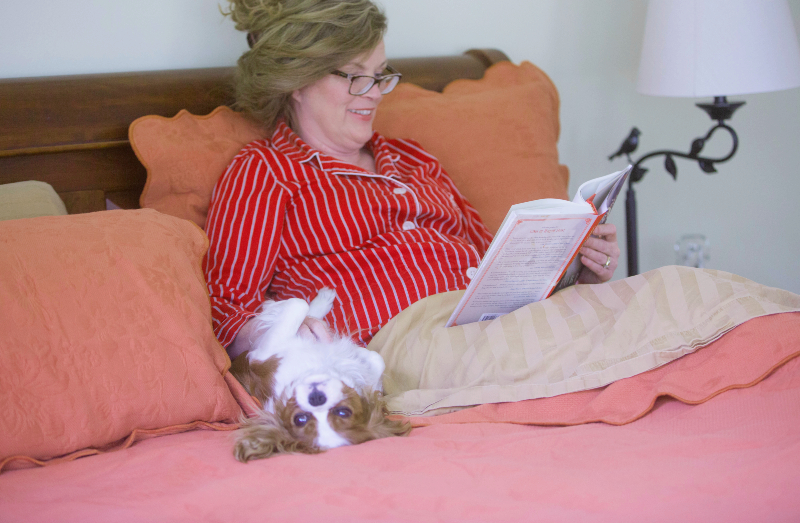 Have you heard the term Jolabokaflod? It's an Icelandic word that means "Christmas Book Flood".
The Christmas Book Flood happens on Christmas Eve, when people in Iceland exchange and open gifts of books, then retreat to bed or the fireside with some hot cocoa and spend the rest of the night reading.
Basically, a Christmas Book Flood is the world's coolest, coziest holiday and something I can totally get behind.
I mean, cocoa, books, and an early bedtime? Where do I sign up? I'm sure many of you feel the same way, yes?
My 2020 Reading Round-Up – Just in Time for the Christmas Book Flood
That's why I've decided now is the right time to share the list of my favorite books that I read in 2020 – my 2020 reading round-up -, in lots of different genres. You know, just in case you decide to start a Christmas Book Flood of your own and need ideas on what to give to family, friends, or yourself.
(By the way, I see no reason why your Christmas Book Flood couldn't be a party for one. I guess that would make it more of a Christmas Book Trickle, but it still sounds lovely, doesn't it?)
After all, books are the ideal gift. They last for years, come in sizes, shapes, and topics to suit every taste, and are never returned for being the wrong size or color. Plus, they're easy to wrap.
And if you buy your books from a local bookstore, you'll also be helping support an important business in your community. I really urge you to do so if at all possible.
If there isn't a bookstore in your area, or you're sticking close to home right now, consider making your online book purchases from Bookshop.org. They give a significant portion of each sale to an earnings pool which is equally distributed among independent bookstores.
If the title is available on Bookshop.org, those are the links I've included below. Though it might take a little more effort to set up a new account, the support you'll be giving to community bookstores is worth it!
So…with the public service announcement concluded, here is my 2020 Reading Round-Up, any one of which would make a great gift for your Christmas Book Flood! And if you're looking for an escape this holiday season, might I suggest my favorite Travel Books?
Women's Fiction on My 2020 Reading Round-Up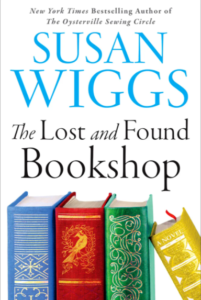 There is a book for everything . . .
Somewhere in the vast Library of the Universe, as Natalie thought of it, there was a book that embodied exactly the things she was worrying about. In the wake of a shocking tragedy, Natalie Harper inherits her mother's charming but financially strapped bookshop in San Francisco. She also becomes caretaker for her ailing grandfather Andrew, her only living relative—not counting her scoundrel father.
But the gruff, deeply kind Andrew has begun displaying signs of decline. Natalie thinks it's best to move him to an assisted living facility to ensure the care he needs. To pay for it, she plans to close the bookstore and sell the derelict but valuable building on historic Perdita Street, which is in need of constant fixing. There's only one problem–Grandpa Andrew owns the building and refuses to sell. Natalie adores her grandfather; she'll do whatever it takes to make his final years happy. Besides, she loves the store and its books provide welcome solace for her overwhelming grief.
After she moves into the small studio apartment above the shop, Natalie carries out her grandfather's request and hires contractor Peach Gallagher to do the necessary and ongoing repairs. His young daughter, Dorothy, also becomes a regular at the store, and she and Natalie begin reading together while Peach works.
To Natalie's surprise, her sorrow begins to dissipate as her life becomes an unexpected journey of new connections, discoveries, and revelations, from unearthing artifacts hidden in the bookshop's walls to discovering the truth about her family, her future, and her own heart.
When Mallory Blessing's son, Link, receives deathbed instructions from his mother to call a number on a slip of paper in her desk drawer, he's not sure what to expect. But he certainly does not expect Jake McCloud to answer. It's the late spring of 2020 and Jake's wife, Ursula DeGournsey, is the frontrunner in the upcoming Presidential election.
There must be a mistake, Link thinks. How do Mallory and Jake know each other?
Flashback to the sweet summer of 1993: Mallory has just inherited a beachfront cottage on Nantucket from her aunt, and she agrees to host her brother's bachelor party. Cooper's friend from college, Jake McCloud, attends, and Jake and Mallory form a bond that will persevere—through marriage, children, Ursula's stratospheric political rise—until Mallory learns she's dying.
Based on the classic film Same Time Next Year (which Mallory and Jake watch every summer), 28 Summers explores the agony and romance of a one-weekend-per-year affair and the dramatic ways this relationship complicates and enriches their lives and the lives of the people they love.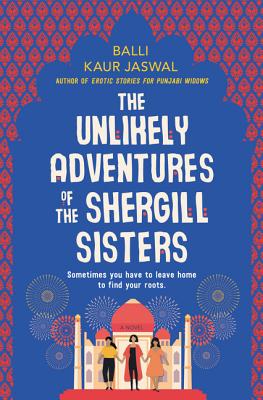 The British-born Punjabi Shergill sisters—Rajni, Jezmeen, and Shirina—were never close and barely got along growing up, and now as adults, have grown even further apart. Rajni, a school principal is a stickler for order. Jezmeen, a thirty-year-old struggling actress, fears her big break may never come. Shirina, the peacemaking "good" sister married into wealth and enjoys a picture-perfect life.
On her deathbed, their mother voices one last wish: that her daughters will make a pilgrimage together to the Golden Temple in Amritsar to carry out her final rites. After a trip to India with her mother long ago, Rajni vowed never to return. But she's always been a dutiful daughter, and cannot, even now, refuse her mother's request. Jezmeen has just been publicly fired from her television job, so the trip to India is a welcome break to help her pick up the pieces of her broken career. Shirina's in-laws are pushing her to make a pivotal decision about her married life; time away will help her decide whether to meekly obey or to bravely stand up for herself for the first time.
Arriving in India, these sisters will make unexpected discoveries about themselves, their mother, and their lives—and learn the real story behind the trip Rajni took with their Mother long ago—a momentous journey that resulted in Mum never being able to return to India again.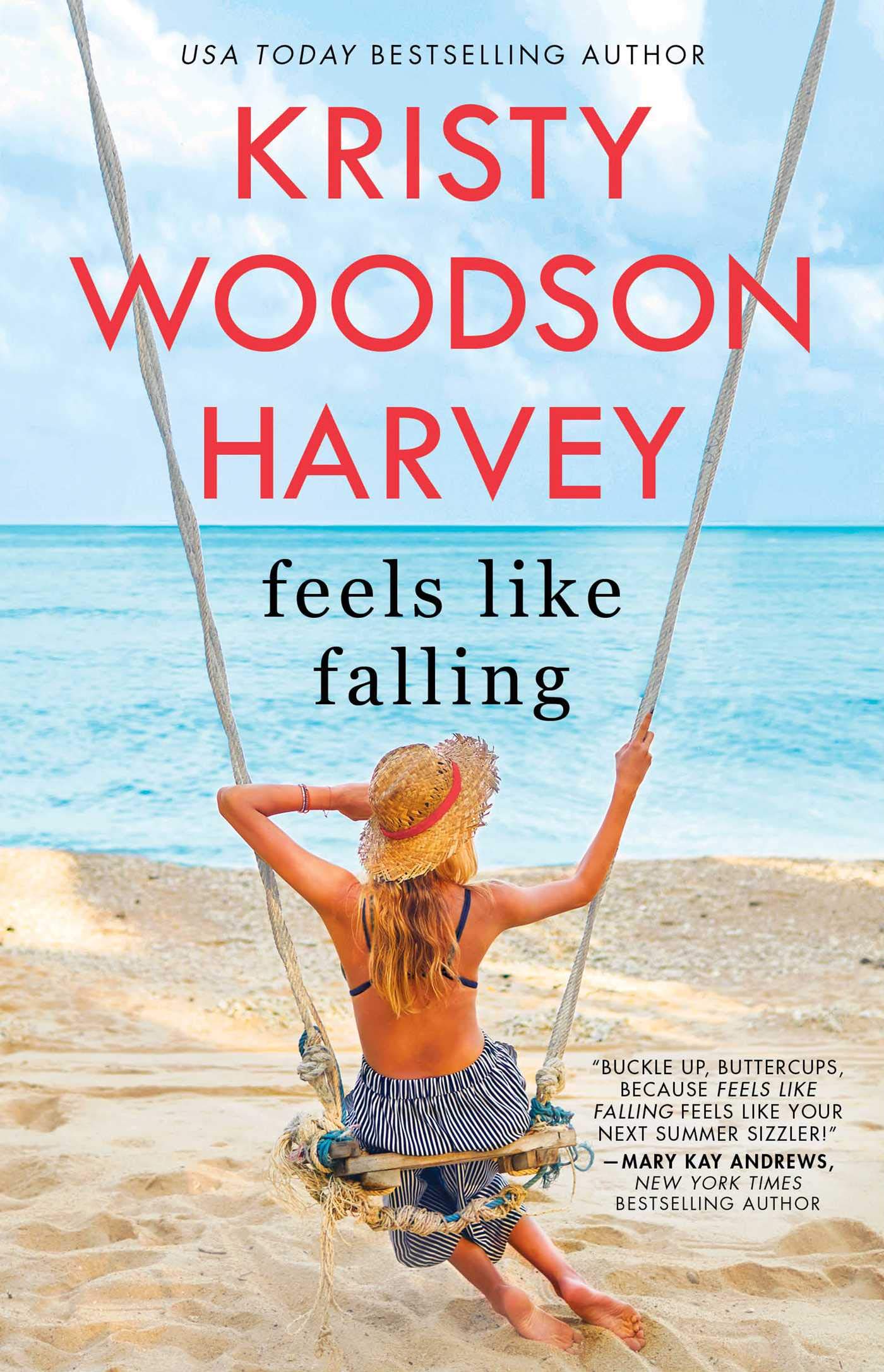 It's summertime on the North Carolina coast and the livin' is easy.
Unless, that is, you've just lost your mother to cancer, your sister to her extremist husband, and your husband to his executive assistant. Meet Gray Howard. Right when Gray could use a serious infusion of good karma in her life, she inadvertently gets a stranger, Diana Harrington, fired from her job at the local pharmacy.
Diana Harrington's summer isn't off to the greatest start either: Hours before losing her job, she broke up with her boyfriend and moved out of their shared house with only a worn-out Impala for a bed. Lucky for her, Gray has an empty guest house and a very guilty conscience.
With Gray's kindness, Diana's tide begins to turn. But when her first love returns, every secret from her past seems to resurface all at once. And, as Gray begins to blaze a new trail, she discovers, with Diana's help, that what she envisioned as her perfect life may not be what she wants at all.
Historical Fiction for Any Christmas Book Flood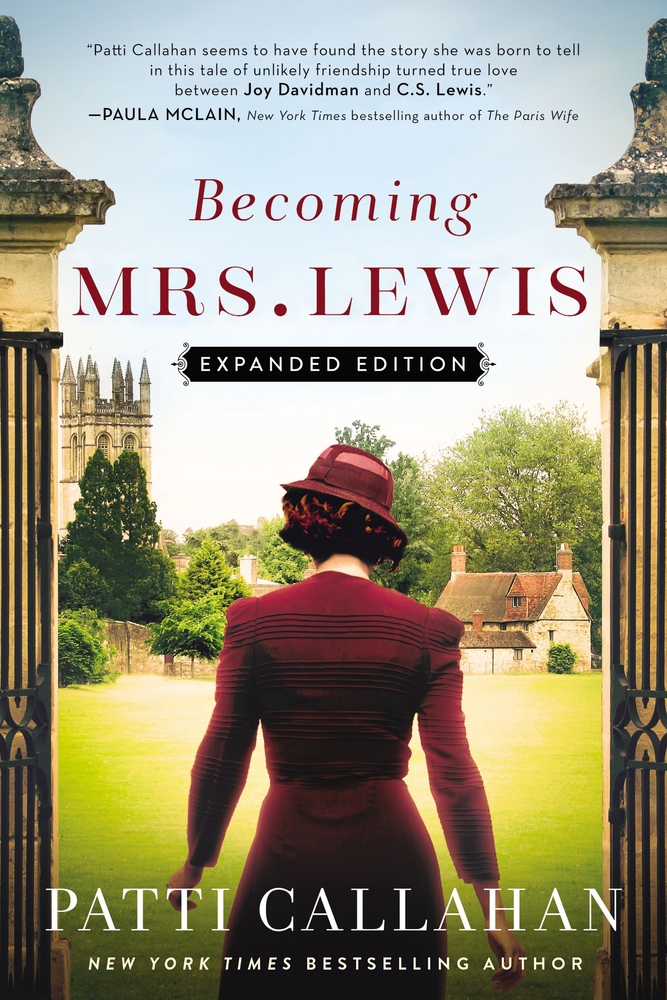 When poet and writer Joy Davidman began writing letters to C. S. Lewis—known as Jack—she was looking for spiritual answers, not love. Love, after all, wasn't holding together her crumbling marriage. Everything about New Yorker Joy seemed ill-matched for an Oxford don and the beloved writer of Narnia, yet their minds bonded over their letters. Embarking on the adventure of her life, Joy traveled from America to England and back again, facing heartbreak and poverty, discovering friendship and faith, and against all odds, finding a love that even the threat of death couldn't destroy.
In this masterful exploration of one of the greatest love stories of modern times, we meet a brilliant writer, a fiercely independent mother, and a passionate woman who changed the life of this respected author and inspired books that still enchant us and change us. Joy lived at a time when women weren't meant to have a voice—and yet her love for Jack gave them both voices they didn't know they had.
At once a fascinating historical novel and a glimpse into a writer's life, Becoming Mrs. Lewis is above all a love story—a love of literature and ideas and a love between a husband and wife that, in the end, was not impossible at all.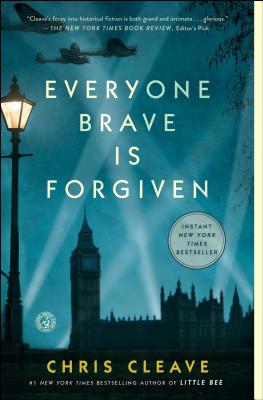 London, 1939. The day war is declared, Mary North leaves finishing school unfinished, goes straight to the War Office, and signs up. Tom Shaw decides to ignore the war—until he learns his roommate Alistair Heath has unexpectedly enlisted. Then the conflict can no longer be avoided. Young, bright, and brave, Mary is certain she'd be a marvelous spy. When she is—bewilderingly—made a teacher, she finds herself defying prejudice to protect the children her country would rather forget. Tom, meanwhile, finds that he will do anything for Mary.
And when Mary and Alistair meet, it is love, as well as war, that will test them in ways they could not have imagined, entangling three lives in violence and passion, friendship and deception, inexorably shaping their hopes and dreams.
Set in London during the years of 1939–1942, when citizens had slim hope of survival, much less victory; and on the strategic island of Malta, which was daily devastated by the Axis barrage, Everyone Brave is Forgiven features little-known history and a perfect wartime love story inspired by the real-life love letters between Chris Cleave's grandparents. This dazzling novel dares us to understand that, against the great theater of world events, it is the intimate losses, the small battles, the daily human triumphs that change us most.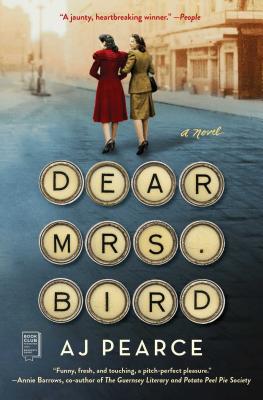 Emmeline Lake and her best friend Bunty are doing their bit for the war effort and trying to stay cheerful, despite the German planes making their nightly raids. Emmy dreams of becoming a Lady War Correspondent, and when she spots a job advertisement in the newspaper she seizes her chance; but after a rather unfortunate misunderstanding, she finds herself typing letters for the formidable Henrietta Bird, renowned advice columnist of Woman's Friend magazine.
Mrs. Bird is very clear: letters containing any Unpleasantness must go straight into the bin. But as Emmy reads the desperate pleas from women who many have Gone Too Far with the wrong man, or can't bear to let their children be evacuated, she begins to secretly write back to the readers who have poured out their troubles.
Suspense Novels on My 2020 Reading ROund-Up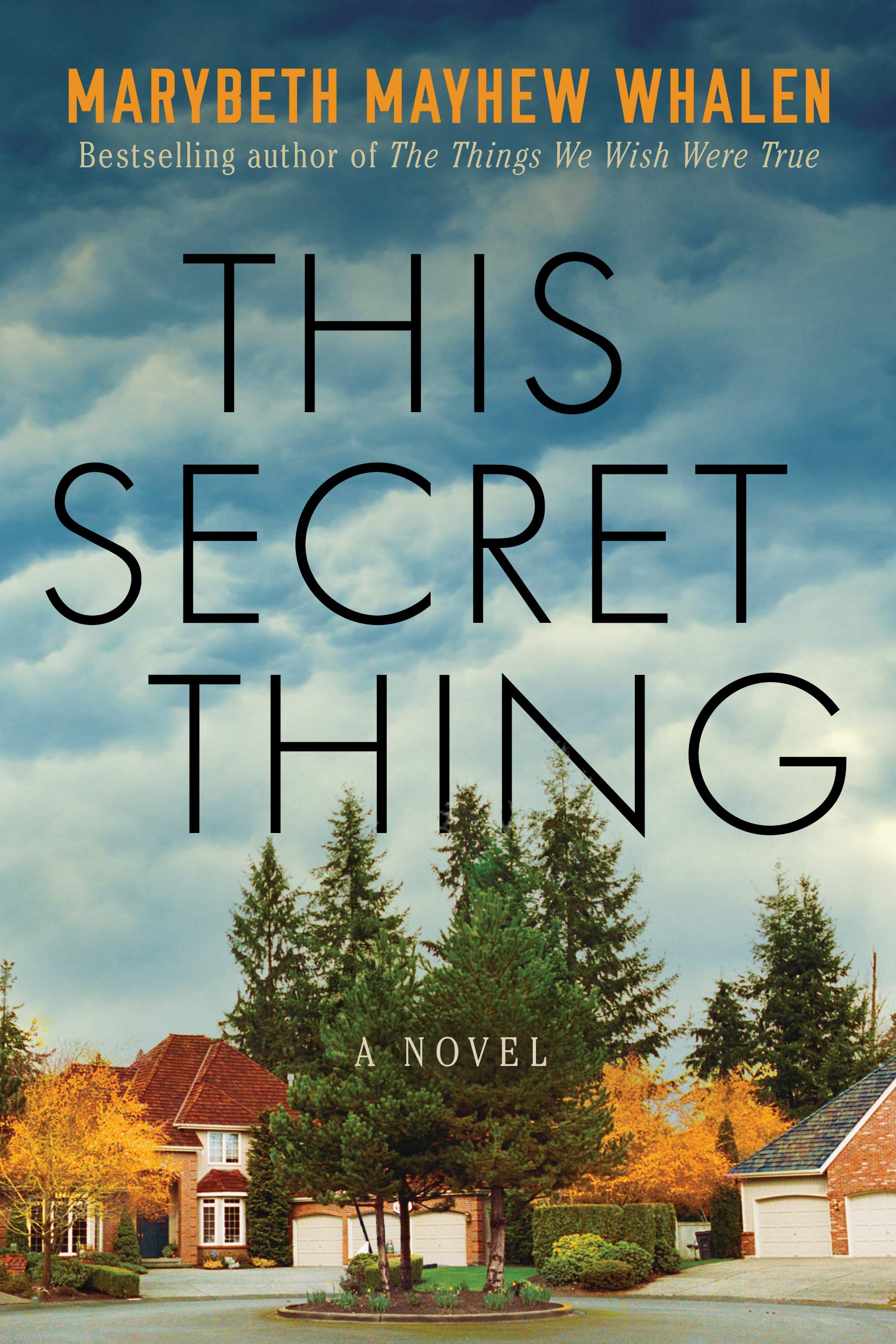 Everyone in Raleigh, North Carolina, is talking about Norah Ramsey, the single mother accused of being a suburban madam. But Norah's not the only one keeping secrets.
After her mother's arrest, Norah's teenage daughter, Violet, is devastated and alone. She has no one to turn to until her grandmother Polly arrives. Polly, long estranged from Norah, is running from her own troubles. Down the street, Bess, once Norah's best friend, desperately tries to hide secrets while Casey, Bess's daughter, flees college after a traumatic event, only to find that home isn't the safe haven she expected. And Nico, the detective who has doggedly pursued Norah Ramsey in hopes that she will lead him to his missing brother, is drawn further into these women's lives while facing his own domestic disturbance.
Scandal has brought each of them to a crossroads. Now, as they delve into Norah's secrets, they must come to terms with secrets of their own—ones that still have the power to hurt or to heal.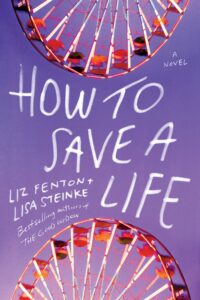 Dom is having a very bad day—one he literally can't escape.
When Dom bumps into Mia, his ex-fiancée whom he hasn't seen in almost a decade, he believes they've been given a second chance and asks her out. When Mia dies tragically on their date, Dom makes a desperate wish: to be given the chance to save her life. And when he wakes the next morning to the shock that she's alive, he thinks his wish may have been granted. But day after day, no matter what he changes about their time together, she still meets a terrible fate.
Dom frantically searches for answers to save his beloved Mia and rekindle their former love. But the further he digs, the more obsessed he becomes, making him realize that slowing down time may be the only way to see things clearly. As he's forced to confront the truth about himself and those he's closest to, Dom vows that he'll watch Mia die a thousand times if it means he can save her once.
Memoir and Biography for Your Christmas Book Flood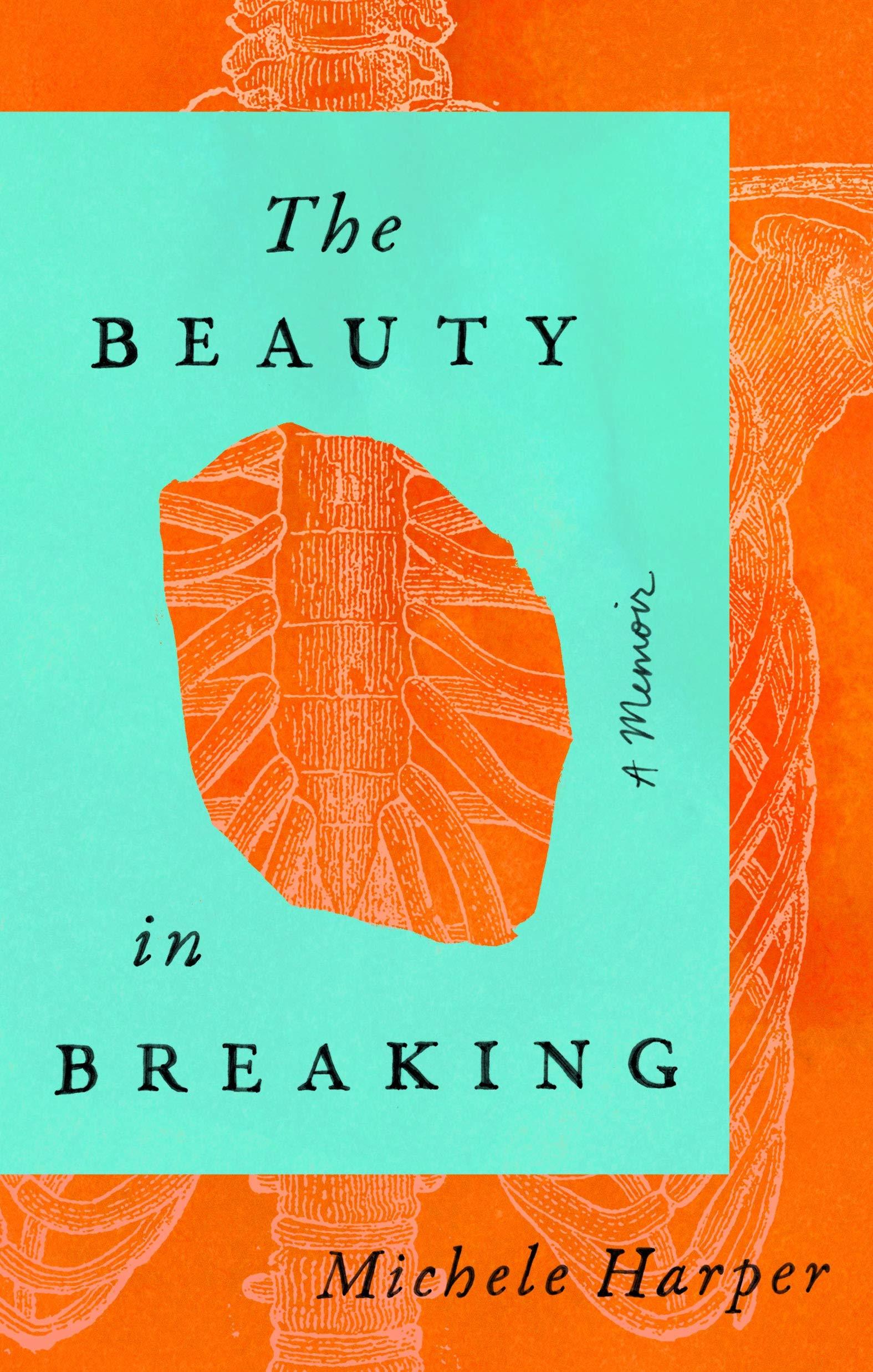 Michele Harper is a female, African American emergency room physician in a profession that is overwhelmingly male and white. Brought up in Washington, D.C., in a complicated family, she went to Harvard, where she met her husband. They stayed together through medical school until two months before she was scheduled to join the staff of a hospital in central Philadelphia, when he told her he couldn't move with her. Her marriage at an end, Harper began her new life in a new city, in a new job, as a newly single woman.
In the ensuing years, as Harper learned to become an effective ER physician, bringing insight and empathy to every patient encounter, she came to understand that each of us is broken—physically, emotionally, psychically. How we recognize those breaks, how we try to mend them, and where we go from there are all crucial parts of the healing process.
The Beauty in Breaking is the poignant true story of Harper's journey toward self-healing. Each of the patients Harper writes about taught her something important about recuperation and recovery. How to let go of fear even when the future is murky: How to tell the truth when it's simpler to overlook it: How to understand that compassion isn't the same as justice. As she shines a light on the systemic disenfranchisement of the patients she treats as they struggle to maintain their health and dignity, Harper comes to understand the importance of allowing ourselves to make peace with the past as we draw support from the present. In this hopeful, moving, and beautiful book, she passes along the precious, necessary lessons that she has learned as a daughter, a woman, and a physician.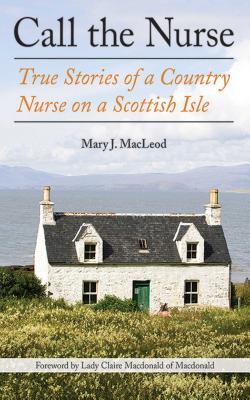 For fans of James Herriot and Call the Midwife. A Wall Street Journal Bestseller. Over 100,000 sold. Gaelic fortitude meets a nurse's compassion in these wonderful true stories from rural Scotland.
Tired of the pace and noise of life near London and longing for a better place to raise their young children, Mary J. MacLeod (known to all as Julia) and her husband encountered their dream while vacationing on a remote island in the Scottish Hebrides. Enthralled by its windswept beauty, they soon were the proud owners of a near-derelict croft house—a farmer's stone cottage—on "a small acre" of land.
Mary assumed duties as the island's district nurse. Call the Nurse is her account of the first enchanted years she and her family spent there, coming to know its folk as both patients and friends.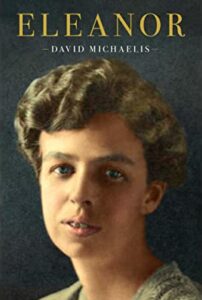 Prizewinning bestselling author David Michaelis presents a "stunning" (The Wall Street Journal) breakthrough portrait of Eleanor Roosevelt, America's longest-serving First Lady, an avatar of democracy whose ever-expanding agency as diplomat, activist, and humanitarian made her one of the world's most widely admired and influential women.
In the first single-volume cradle-to-grave portrait in six decades, acclaimed biographer David Michaelis delivers a stunning account of Eleanor Roosevelt's remarkable life of transformation. An orphaned niece of President Theodore Roosevelt, she converted her Gilded Age childhood of denial and secrecy into an irreconcilable marriage with her ambitious fifth cousin Franklin. Despite their inability to make each other happy, Franklin Roosevelt transformed Eleanor from a settlement house volunteer on New York's Lower East Side into a matching partner in New York's most important power couple in a generation.
An Inspirational Novel on My 2020 Reading Round-Up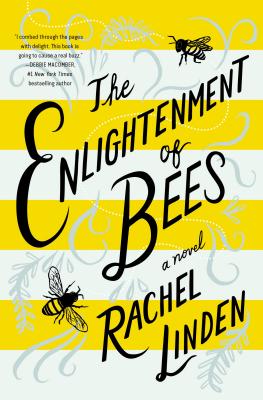 Sometimes a shattered dream leads to an amazing journey.
At twenty-six, apprentice baker Mia West has her entire life planned out: a Craftsman cottage in Seattle, a job baking at The Butter Emporium, and her first love—her boyfriend, Ethan—by her side. But when Ethan declares he "needs some space," Mia's carefully planned future crumbles.
Feeling adrift, Mia joins her vivacious housemate Rosie on a humanitarian trip around the world funded by a reclusive billionaire. Along with a famous grunge rock star, a Rwandan immigrant, and an unsettlingly attractive Hawaiian urban farmer named Kai, Mia and Rosie embark on the adventure of a lifetime.
From the slums of Mumbai to a Hungarian border camp during the refugee crisis, Mia's heart is challenged and changed in astonishing ways—ways she never could have imagined. As she grapples with how to make a difference in a complicated world, Mia realizes she must choose between the life she thought she wanted and the life unfolding before her.
Christmas Books for Your Christmas Book Flood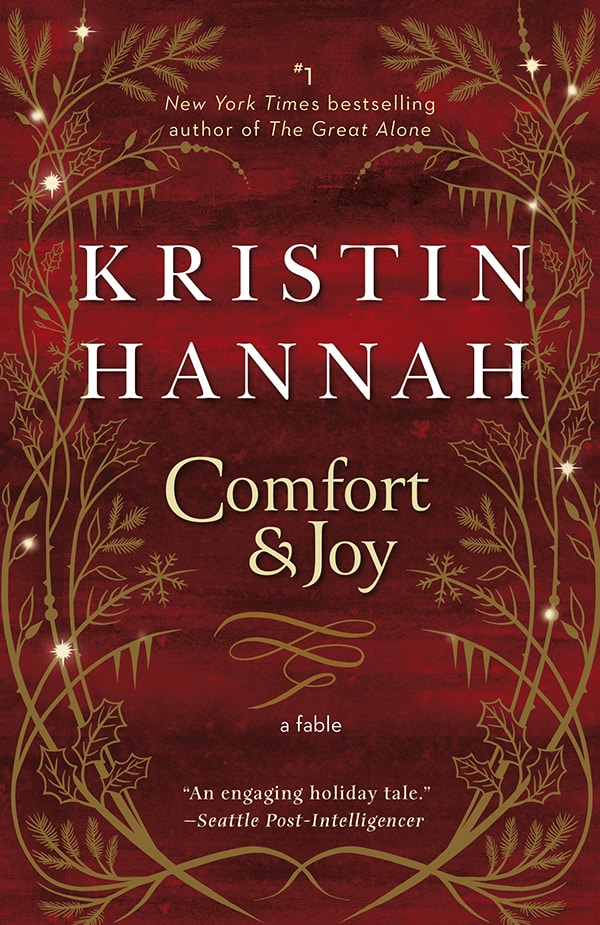 Joy Candellaro once loved Christmas more than any other time of the year. Now, as the holiday approaches, she is at a crossroads in her life; recently divorced and alone, she can't summon the old enthusiasm for celebrating. So without telling anyone, she buys a ticket and boards a plane bound for the beautiful Pacific Northwest. When an unexpected detour takes her deep into the woods of the Olympic rainforest, Joy makes a bold decision to leave her ordinary life behind—to just walk away—and thus begins an adventure unlike any she could have imagined.
In the small town of Rain Valley, six-year-old Bobby O'Shea is facing his first Christmas without a mother. Unable to handle the loss, Bobby has closed himself off from the world, talking only to his invisible best friend. His father Daniel is beside himself, desperate to help his son cope. Yet when the little boy meets Joy, these two unlikely souls form a deep and powerful bond. In helping Bobby and Daniel heal, Joy finds herself again.
But not everything is as it seems in quiet Rain Valley, and in an instant, Joy's world is ripped apart, and her heart is broken. On a magical Christmas Eve, a night of impossible dreams and unexpected chances, Joy must find the courage to believe in a love—and a family—that can't possibly exist, and go in search of what she wants . . . and the new life only she can find.