This post may contain affiliate links. Full disclosure policy
I've been reflecting a lot recently on the power of morning routines. When life feels hectic or things feel out of control, this is something I can actually control. If I win at my morning routine, I know I've conquered the day. If I conquer the day, I know I've conquered the week and am a bit closer to reaching my goals.
Sure, sometimes I am off to catch a plane or choose to sleep in or have an early appointment, but most mornings,  I take the time to set my intention for the day. This was harder when I had young children at home, but life's distractions still pose their challenges. But when I start the day right, there's nothing I can't do.
Why We All Need a Morning Routine
Why do we need morning routines? My theory is that we are all creatures of habit. We all crave rituals. It's simply part of being human and it's built into our DNA. Even the most spontaneous friends need a solid foundation for their day. We might love a little variety, but the morning routine needs to be down to an art. And by our age, most of us have practiced our morning rituals over and over. If you don't have one, it's time, girlfriend. It's also highly possible that as we pass through different phases of life, we need to pause and edit our routine. it doesn't have to be the same way forever. Just for a while. Just as long as it serves you.
Think you don't have time for a morning routine? It can literally take minutes. Everyone can set aside a few minutes.
What My Morning Routine Gives Me
A friend if mine asked me the other day why I was such a stickler about my morning routine. Here's what I told her. The output of my dedication to routine is tangible and real and so incredibly beneficial. Starting my mornings right gives me energy. It gives me confidence and empowerment. My morning routine helps me navigate stressful days, weeks, or months in the face of deadlines or lengthy edits or writer's block. It brings contentment. It helps me feel accomplished. While it feels so structured and repetitive, it actually helps me be more creative – a big plus in my line of work!
Being intentional helps me in every aspect of my life: relational, spiritual, professional, and physical. I could go on about this but you get the general idea. It makes my life better and it's not something I'm quick to cut corners on. I guard this ritual because I know what it's like to not have one. Let's just say it's not pretty.
Morning Routines Are Not One Size Fits All
I want to be very clear on this point: morning routines are important for everyone, but what exactly goes into those routines is highly personal. It has to be what works for you and sets you up for success. Just because your girlfriend does guided meditation for an hour followed by turmeric shots doesn't mean that's what you have to do to start your day. Just because your sister is into goat yoga and juicing greens doesn't mean that fits your needs.
Hot yoga followed by an ice bath and poetry? Again, this doesn't have to be you.
What about cranked up show tunes and hanging upside down for extra blood flow to the brain? (This one sounds kind of nice to me, actually).
You do you. This is about you and only you.
While morning routines are so highly varied, I do think there is a formula. It goes something like this:
Spiritual enrichment + physical activity + fuel + peace + organization = the best day ever.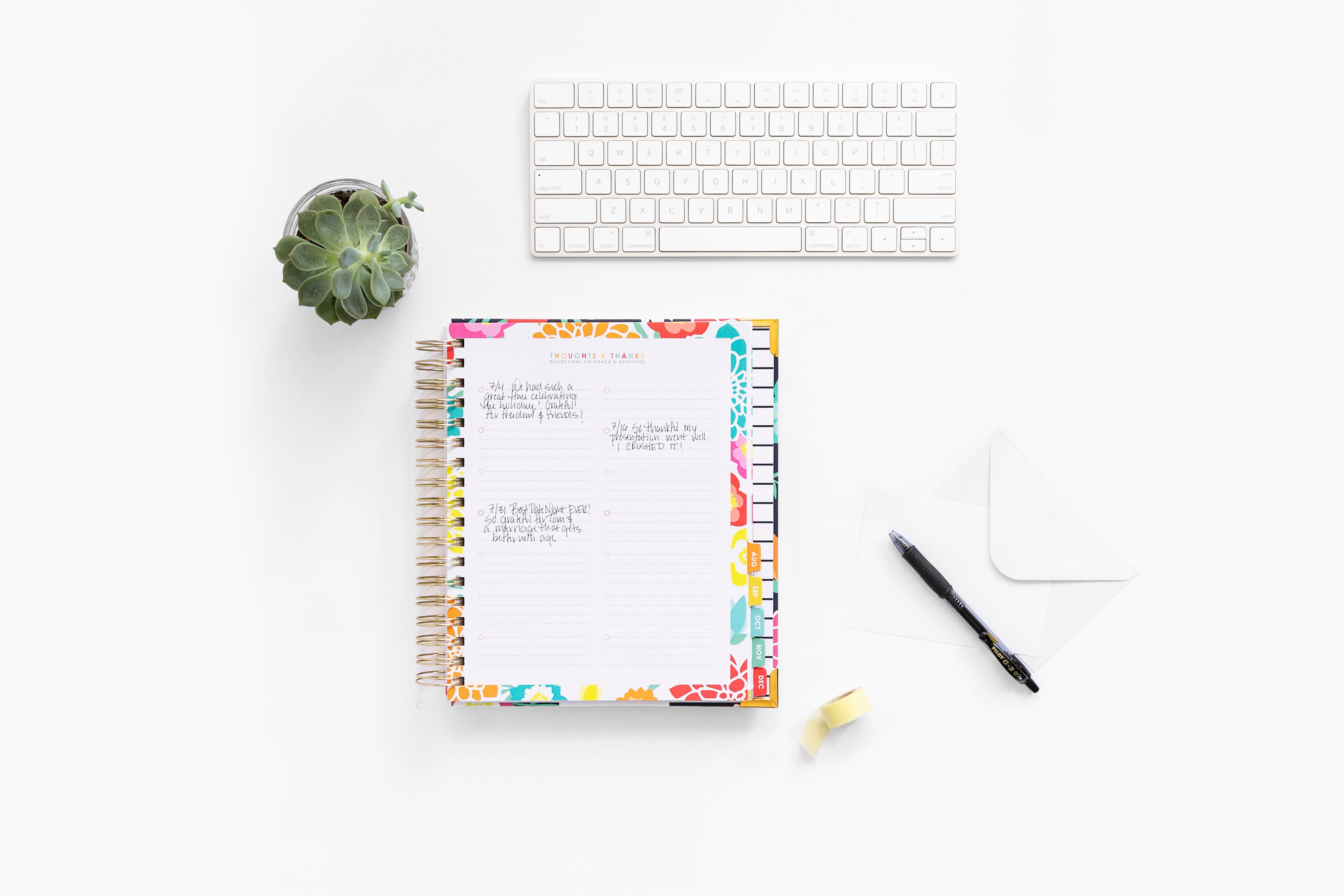 What My Morning Looks Like
My morning routine goes something like this:
I pray. This is the single most important step in my entire morning routine.
Hello, coffee.
Walk Showgirl, my very prancy Cavalier King Charles Spaniel,  on the walking trail in the woods behind my home with my coffee.
I make myself a healthy breakfast, like Greek yogurt with fresh strawberries and a sprinkle of homemade granola. While I eat, I pull out my Living Well Spending Less planner.
I write down my goals for the day, including when I will work out. This is a power move. (For more details, head over to this recent post on morning goal setting). 
I spend time on myself. That means anti-wrinkle cream, sunscreen, mascara and a ponytail at the minimum. That also means changing out of pajamas, even if it's only upgrading to yoga pants.
I kick butt.
Notice what doesn't make the list of my priorities in the morning: scrolling social media, answering emails, or jumping headfirst into a project. There's a reason for that. I learned the hard way.
Alright! Feeling empowered and ready to take on the world? Go get 'em! Get that morning routine in shape and bring it. Bring it every day.