This post may contain affiliate links. Full disclosure policy
THIS POST MAY CONTAIN REFERRAL LINKS. IF YOU CLICK THROUGH AND TAKE ACTION, I MAY BE COMPENSATED, AT NO ADDITIONAL COST TO YOU.
Last week I shared with you my love of The Great British Bake Off (and Paul Hollywood) but the pièce de résistance of that story was the one point miracle muffins I made.
Earlier this week I had a very early meeting the next morning and I was chatting with a friend about how hard it is to be responsible with breakfast when you're jetting out of the house early to make a meeting. As someone that works from home, I am so impressed with those of you who succeed at this feat every morning on your way to work. I usually can pull together a healthy meal on my own schedule, but if I am rushed it takes every ounce of self control not to run for a drive-through, 1,000-calorie breakfast burrito at the closest fast food joint.
Anyway, my lovely friend mentioned I should take out a couple of my yummy muffins from the freezer, let them thaw overnight in a ziploc bag on the counter, and then give them a quick microwave session in the morning to bring them to life. Readers: she was right! They were lovely!
This got me thinking about all of you out there who trek out of your homes in the morning and still need to find a way to eat a healthy breakfast. So, I went in search of a few recipes that might help you with make ahead foods that place the time investment the night before (or the week before and store in the freezer.)
While I admit I haven't specifically tried any of these recipes, they all my two big criteria of (1) healthy, often containing no sugar or a slew of protein for energy and (2) would be quick in the mornings. I'd love to know how you liked them if you try any for yourself! They are certainly on my list to try.
HEALTHY BREAKFAST MONDAY: EGG MUFFINS
I'm a sucker for recipes that you can customize to you heart's content and this is certainly one. These make-ahead egg muffins contain sausage but you could add bacon instead, or a little ground turkey to make it healthier…or…or…you get the idea! Personally, I'd try an all veggie option for an extra healthy kick in the morning.
HEALTHY BREAKFAST TUESDAY: BREAKFAST BURRITOS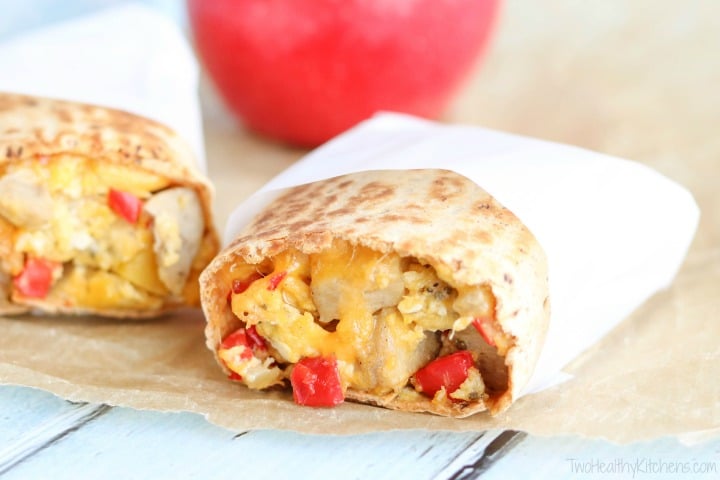 I've picked this recipe for Tuesday because I understand the value of time. What do I mean? You could prep these TWO recipes early and many of ingredients/kitchen utensils are the same saving you valuable time. I'll be accepting your thanks anytime.
Seriously though, these are a yummy breakfast option and should have no crumbs if you're eating while driving as it's all wrapped in a neat tortilla. (Except you should never eat and drive at the same time. I mean drive and eat really quickly at those pesky stop lights!) Keep the cheese to a minimum, and potentially consider some fresh mozzarella or something similar to cut down on those cheesy calories.
HEALTHY BREAKFAST WEDNESDAY: BANANA OATMEAL COOKIES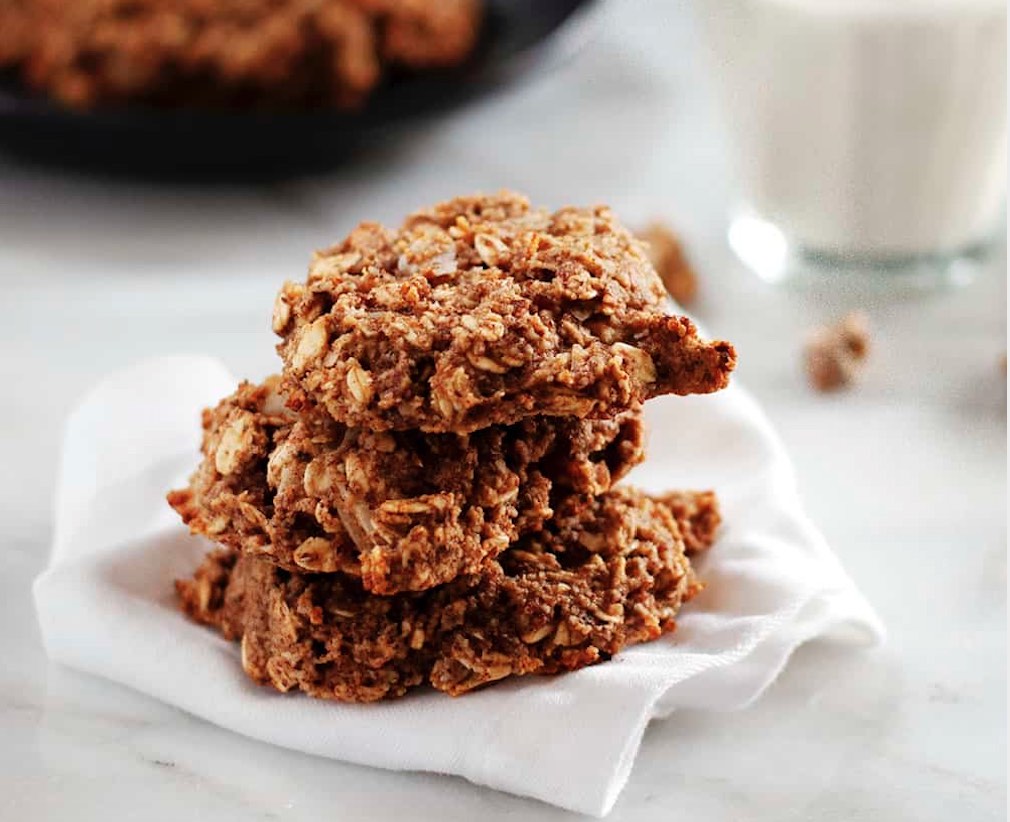 Congrats, you've made it to Wednesday. Just think, by lunchtime today you're halfway through the week. Pre-celebrate that accomplishment by having a cookie for breakfast. Yep, I said a cookie. Made with bananas and oatmeal, it might even be healthy enough for you to sneak in another one tonight before you go to bed!
HEALTHY BREAKFAST THURSDAY: Tropical SMOOTHIE BOWL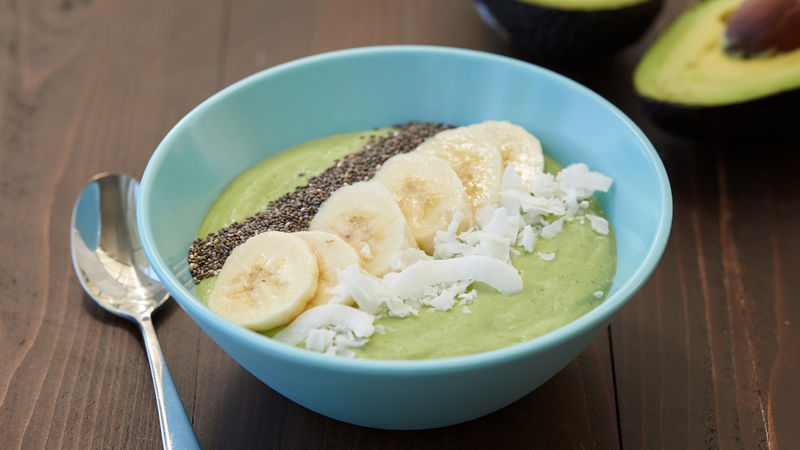 While this one isn't something you can fully make the night before, you can do much of the prep and in the morning you mostly just blend everything together. While there are a million smoothie flavors you can make I love that this one uses avocado. It's a flavor that's becoming more popular on breakfast dishes and I'm a fan – so many healthy fats!
HEALTHY BREAKFAST FRIDAY: PEANUT BUTTER + JELLY BARS


In my opinion, I saved the best for last. These beauties look scrumptious enough to put on a platter for dessert at my next party and are healthy enough to have for breakfast with no added sugar! If my Great British Bake Off obsession continues and I find myself compelled to bake again, these are going to be at the top of my list!