This post may contain affiliate links. Full disclosure policy
A very fierce, red-headed girl once said, "I'm so glad I live in a world where there are Octobers." That girl was Anne of Green Gables and that girl was right on the money.
I'd like to build upon her wisdom, if I may. Here's another true statement, "I'm so glad I live in a world with charcuterie boards."
There, I said it. Charcuterie boards are amazing entertaining tools. They have transformed my interest and ability to have friends over last minute and to actually enjoy my own parties instead of working myself to the bone.
I'm also, like Anne, a huge fan of Octobers. I've jumped head first into Fall food like pumpkin spice everything and the perfect fall salad. I've also upped my Fall crafting game with candy corn coasters, pinecone decorations for my front door, and the prettiest blue and white porcelain pumpkin decor you've ever seen.
Enough gushing. Let's talk boards.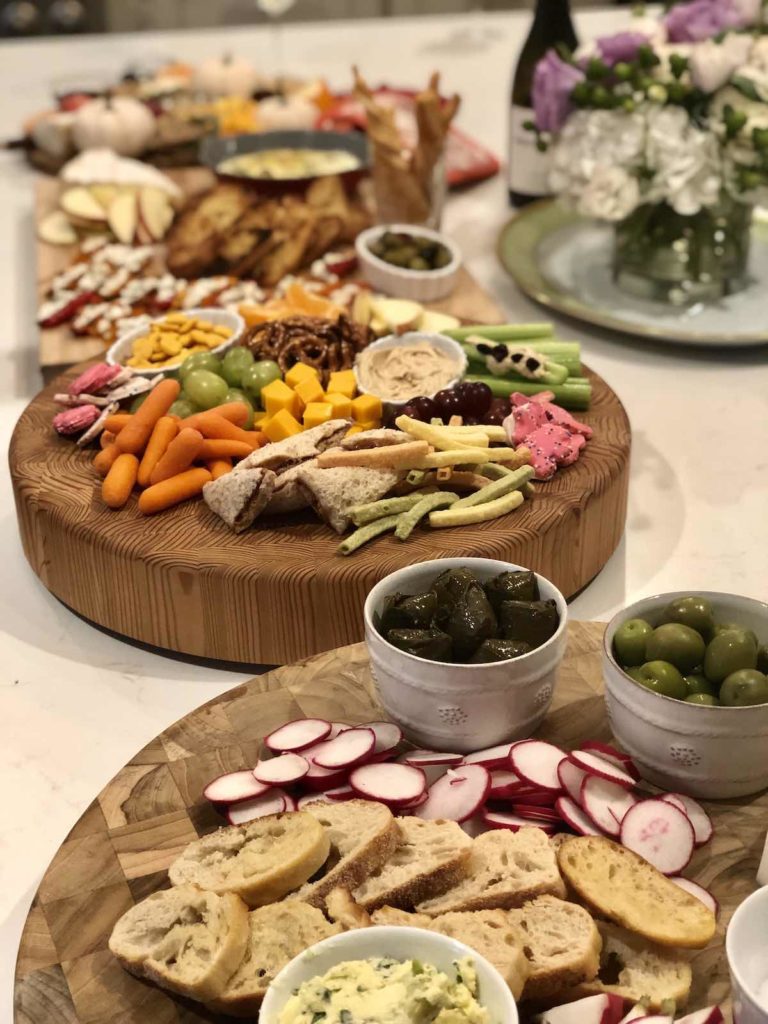 Why Charcuterie Boards have Changed my Life
They are easy. Use what you have on hand, maybe cook one thing for a little something extra.
They are cost-effective. I don't have to fund a whole 10-course dinner for my friends.
They are crowd friendly. There is something for everyone here, even the pickiest eaters.
They are so stinking pretty. The arranging of the board is half the fun!
They are basically self-care on a board. Here are a few things that truly feed my soul: delicious food, a glass of wine, and gatherings with friends. Boards are basically all of these things beautifully wrapped up into one soul-satisfying extravaganza.
If you want to learn how to make a great board with all of the essential elements, check out my charcuterie board 101 post. You can thank me later.
Here are four Fall charcuterie board ideas that will blow everyone's socks off at your next party.
Halloween Charcuterie Board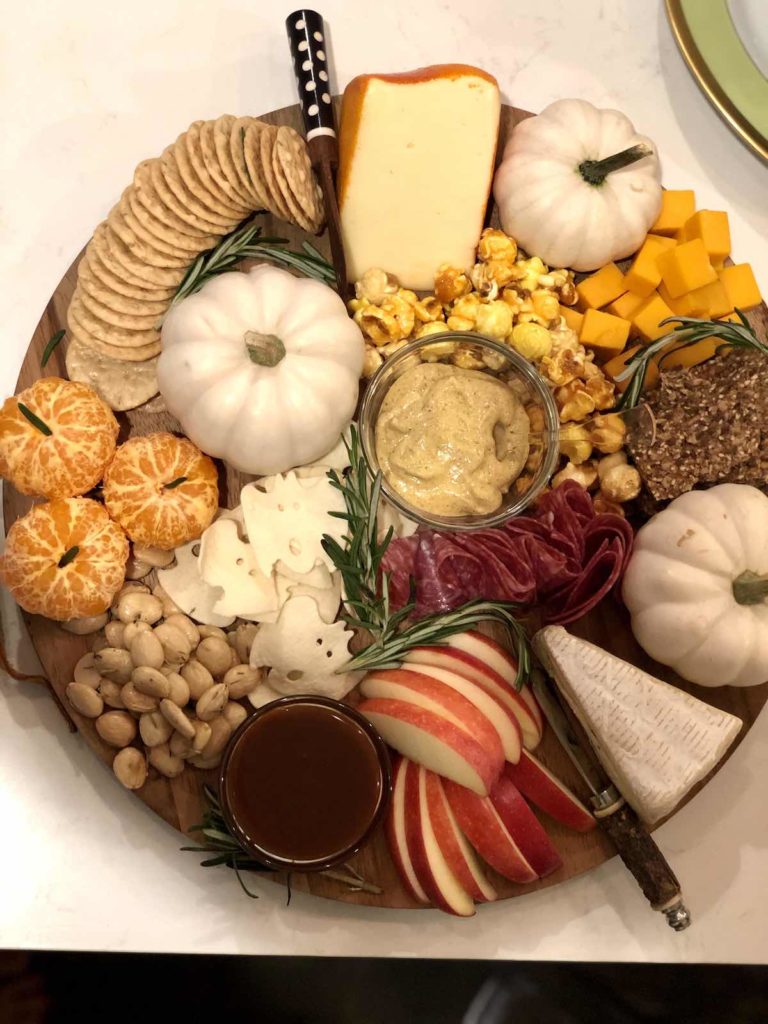 Let's talk about what's going on here. It's a lot to take in when it comes to this level of seasonal charcuterie mastery. I've created a checklist to make this easier:
Peeled clementines with rosemary sprigs to look like pumpkins
Herbed Marcona Almonds from Trader Joes
Kettle Corn popcorn
Potato chips shaped like ghosts (genius)
White pumpkins (oh my goodness, so cute!)
Usual suspects like cheddar cubes, salami, mustard, and crackers
Apple slices with candy apple dip
And get this, there's a sneaky trick to get those apples to stay bright white. No, not lemon juice. It's a salt water brine and it actually works! Read the tutorial on salt-brining apples before your next board adventure.
Kid-friendly Charcuterie Board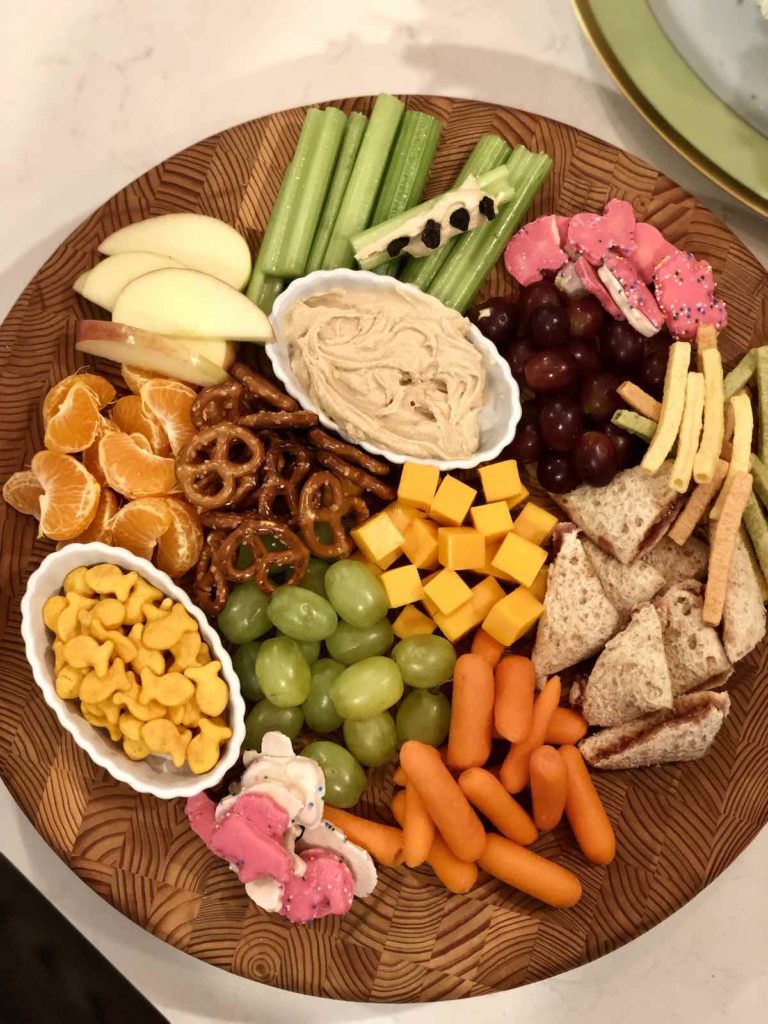 Who says charcuterie boards are just for fancy grownups with fancy wine? This kid-friendly option includes things that are familiar and attractive to your littlest guests: frosted animal crackers, goldfish, mini PB & Js, pretzels and ants on a log.  I'll be making one of these the next time my grand-darlings come to visit.
A Very French Board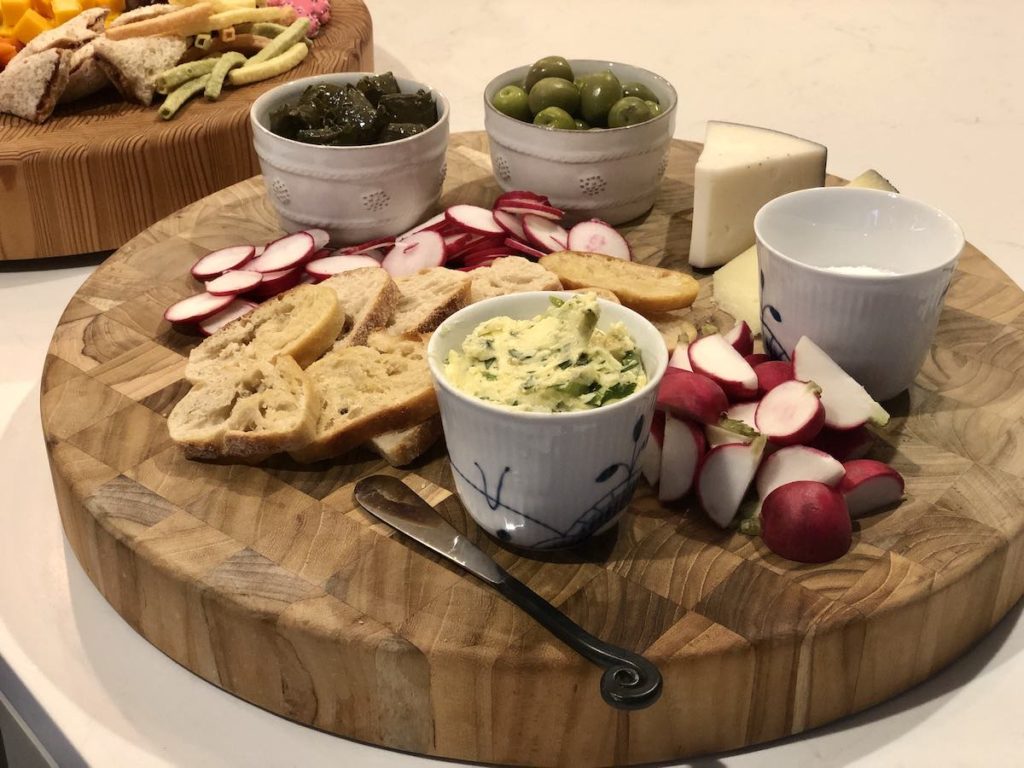 I feel like someone in my life at some point should have told me about the flavor pairing of crunchy radishes and butter with herbs and flakey salt. It's MAGIC. How am I just learning about this in my fifties? Looks like I'll have to have a few extra helpings to make up for it.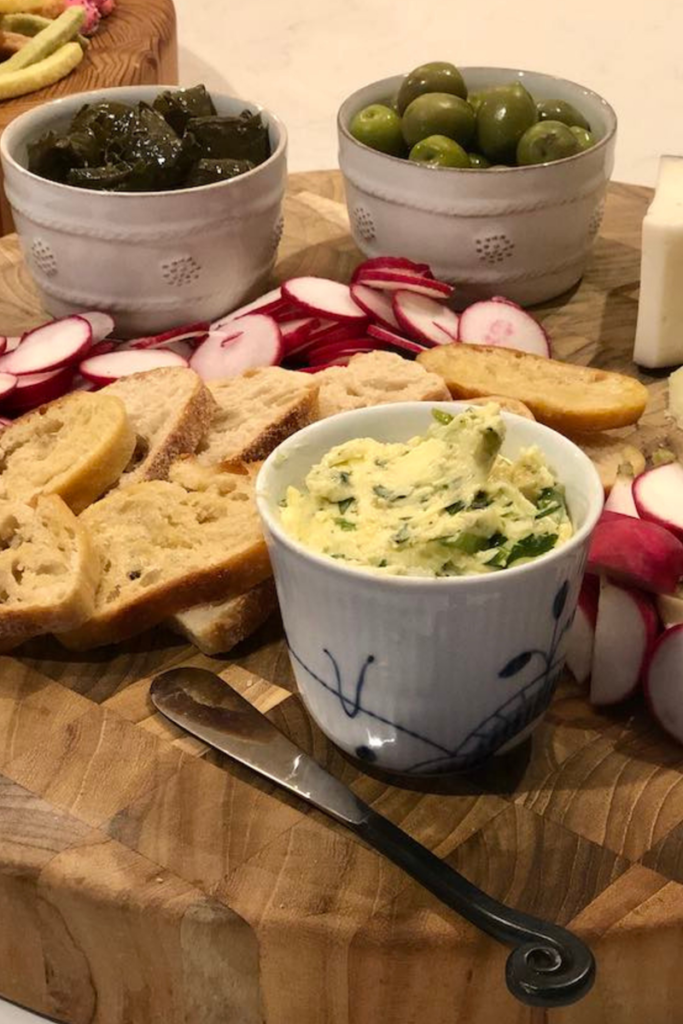 If you are wanting to experience the magic for yourself, head on over to Ina Garten's recipe for radishes with herbed butter. Just spread some of the whipped herb butter on a toasted baguette, top with thinly sliced radishes, and sprinkle with flakey sea salt. You won't be disappointed when you include it in your Fall charcuterie board.
A Very Cheesy Board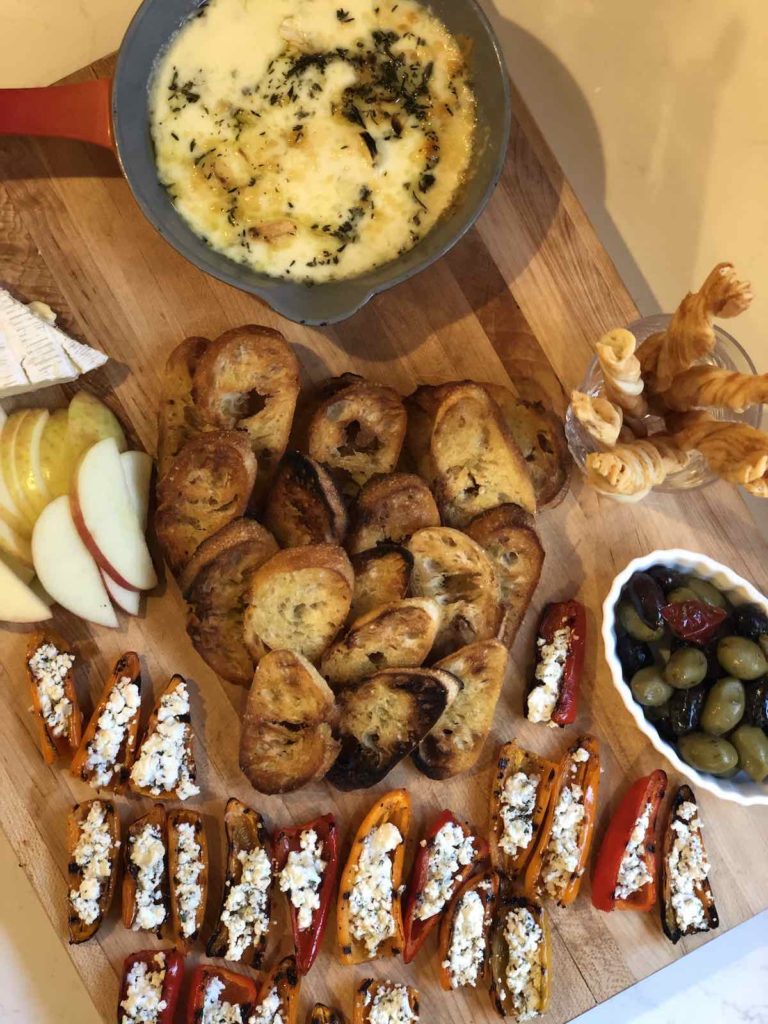 So you know how I said that sometimes you can cook or or two things for your charcuterie board to make it extra special? For this board, I included stuffed sweet peppers with goat cheese and herbs, plus a baked fontina recipe from Ina Garten. The adorable skillet with cheese just screams cool weather and the peppers (I promise they are not spicy) bring a vibrant punch of color that reminds me of the hues of the changing leaves.
Make Your Own Fall Charcuterie Board
The important things to remember when making a Fall charcuterie board are 1) choose something you and your guests will love, 2) incorporate seasonal decor or ingredients, and 3) have fun with it!
You can do it!