This post may contain affiliate links. Full disclosure policy
Yesterday morning, I sported a sweater and took the dog for a walk. I reveled in the slight chill in the air and the gold and auburn hues peeping their way through the trees. My Cavalier King Charles, Showgirl, seemed to have an extra pep in her step, too.
We are officially in Fall, or autumn, as some would say. While I know that an arbitrary date on the calendar doesn't mean much when it's obvious that temperatures and climates vary greatly throughout the country, it's certainly feeling cooler where I am in Central Oregon. It brings a feeling of anticipation of the weeks ahead – the vibrant fall foliage, the pumpkins standing guard on the porch, the savory fall flavors and food like sage, apple, cinnamon, and butternut squash. The holidays off in the not so distant future. It's one of my favorite times of year. Of course, I say that about every season. But the changing of the seasons is one of life's most profound but simple everyday miracles. Simple or not, miracles should be savored and celebrated, none more so than the arrival Fall.
One of the more divisive topics of Fall autumnal discussion is when it is appropriate to order a pumpkin spice latte from Starbucks. There are sports rivalries, there is political debates, and then there is the subject of this seasonal blend of flavors that people will fight over until the bitter end.
Okay, sure. Maybe I am being a bit dramatic. I'm of the opinion that you ought not to indulge pumpkin spice until after Fall officially begins. Before that is just wishing summer away, which is a shame. As I said, each season is a miracle to be savored and celebrated in it's proper turn. So here we are, officially now in Fall. You may bring on the pumpkin spice and indulge at will, say I. To make that a little easier, I've done you all a huge favor and rounded up the most exciting renditions of pumpkin spice recipes on Pinterest.
Like squirrels greedily collecting and burying nuts for winter, go wild with these pumpkin spice recipes! You can't enjoy too many. There's a little something for everyone here – some healthy, some not.
Enjoy these pumpkin spice recipes!
Pumpkin Spice Latte Recipe
Let's start with the basics here. This whole craze started at Starbucks, where you can spend like $6 on a pumpkin spice latte. There is a time and a place for that, of course, but why not make a homemade pumpkin spice latte at home? This recipe is a copycat version of the Starbucks one but with less calories, sugar, and fat. Yes, please!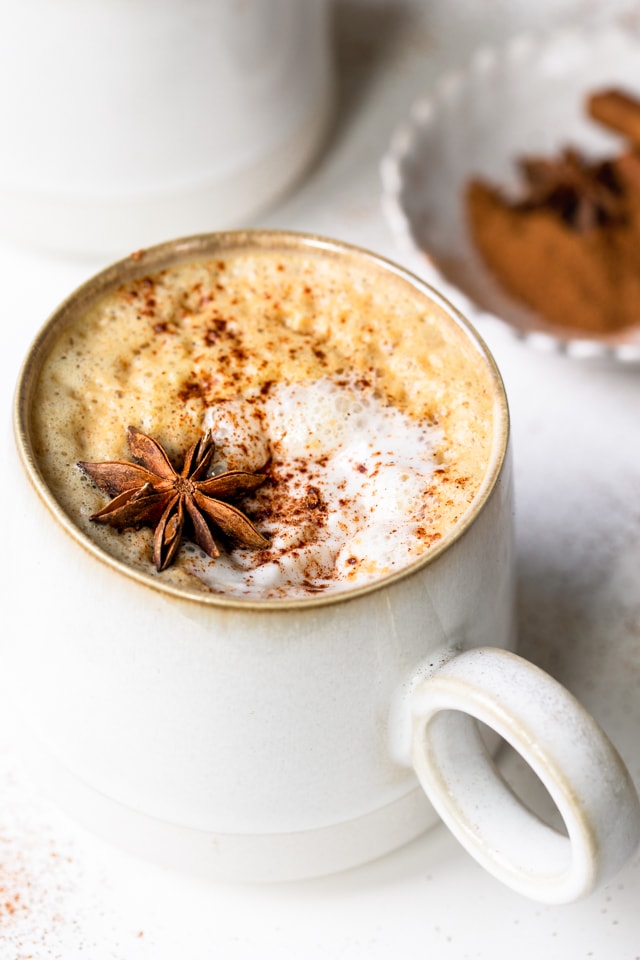 Pumpkin Spice Margarita
I'll admit that this recipe really caught my attention when I was searching for pumpkin spice recipes. Why hasn't anyone thought of this before? I'll be trying out this pumpkin spice margarita with a Mexican spread soon.

Pumpkin Cheesecake Bars
I can't do a pumpkin spice recipe post without talking about my pumpkin spice cheesecake bars. You don't have to wait for Thanksgiving to enjoy these delightful treats. Super simple, and with a caramel drizzle on top, you won't want to stop.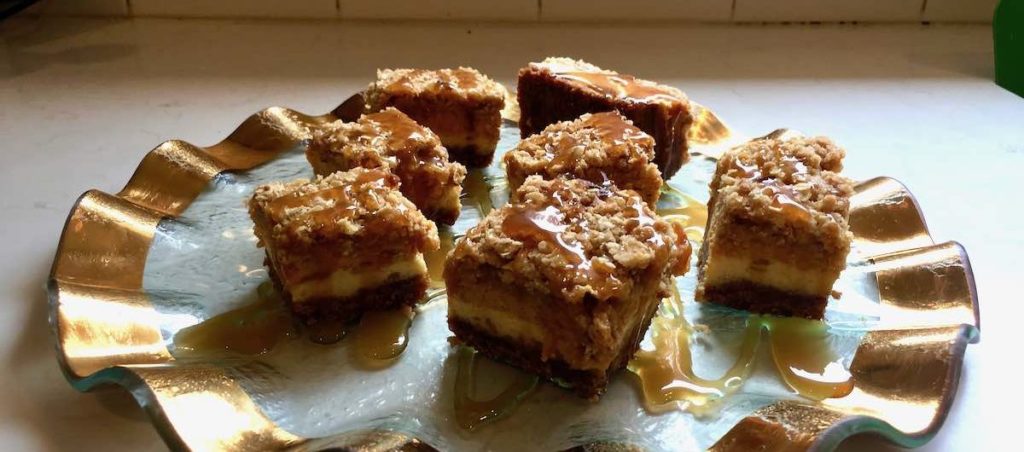 Pumpkin Spice Overnight Oats
I love the simple and make-ahead qualities of overnight oats. Also, if you've been following along, I have a thing for mason jars. Like a full blown thing. Because everything is more adorable and tastes better when you eat it out of a mason jar. These pumpkin spice overnight oats might be just the thing I need to help me skip out of bed this fall.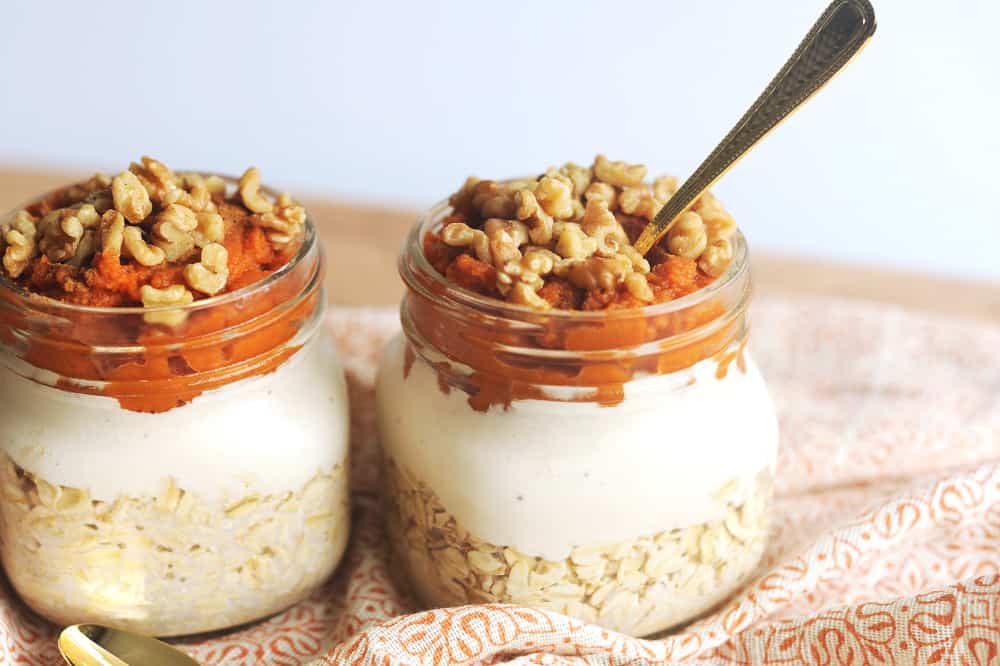 Pumpkin Spice Chili
Who says pumpkin spice is limited to sweets? This pumpkin spice chili sounds outrageous and perfect for your next tailgate.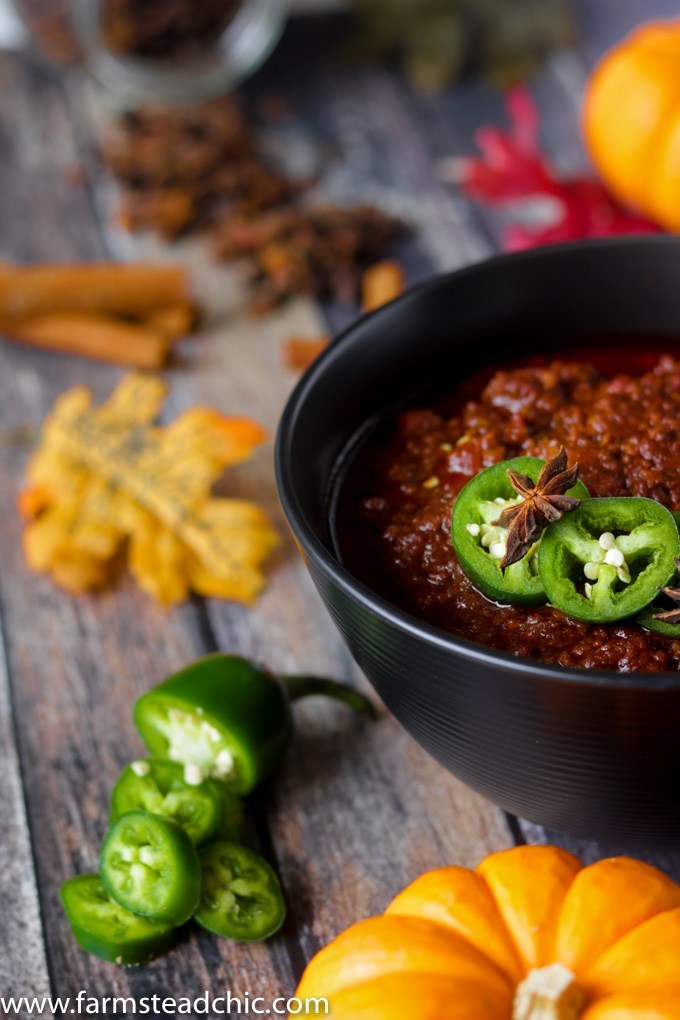 Whipped Pumpkin Spice Butter Spread
Okay, this one sounds like a bit of a splurge. It isn't exactly a perfect choice for someone like me who is on the Weight Watchers Freestyle program. But a girl can dream (and treat herself!). This whipped pumpkin spice butter would be delicious on homemade muffins (like my one-point miracle muffins!) or on some toasted cinnamon raisin bread. My mouth is watering just thinking about it.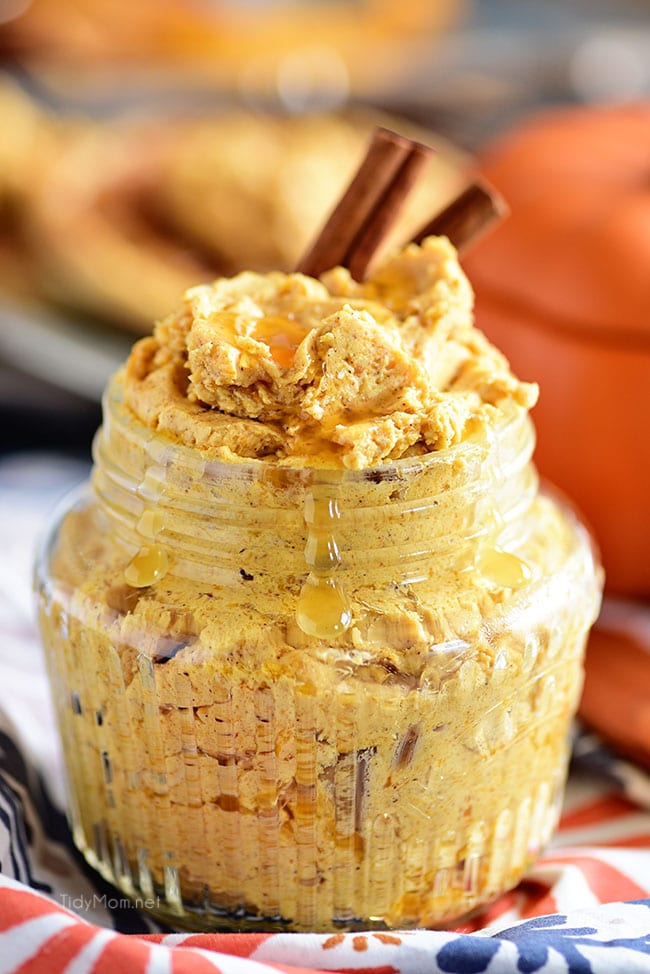 Pumpkin Spice Granola
Okay, I'm taking us back to earth after talking about pumpkin spice butter. Here's some homemade pumpkin spice granola that won't leave you feeling guilty!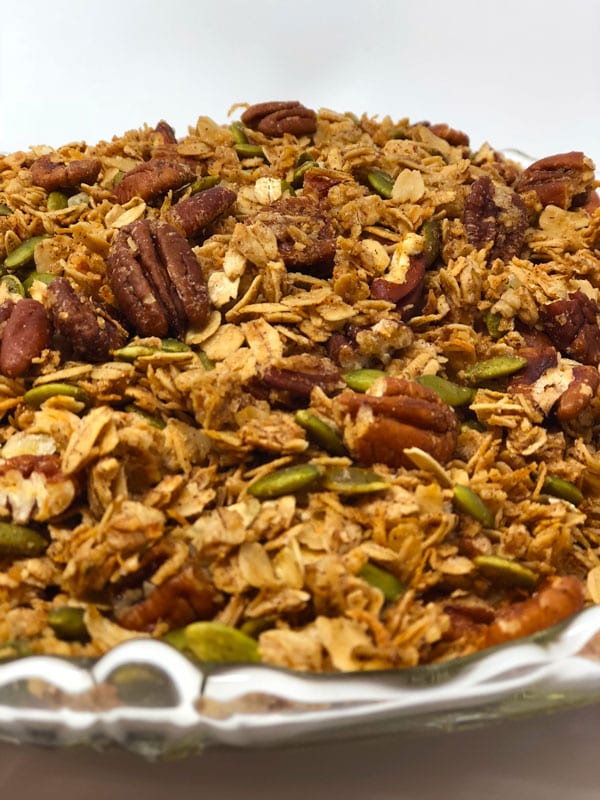 Vanilla Pumpkin Spice Sugar Scrub
Don't love how pumpkin spice tastes but love the smell? Here is a pumpkin spice recipe that doesn't actually involve food. Genius! With the air drying out a bit and temperatures continuing to cool off, it's high time to treat yourself to a proper sugar scrub. This pumpkin spice sugar scrub will prep your skin for your Fall finest!
Warning: this looks and smells like food, but is not actually for snacking.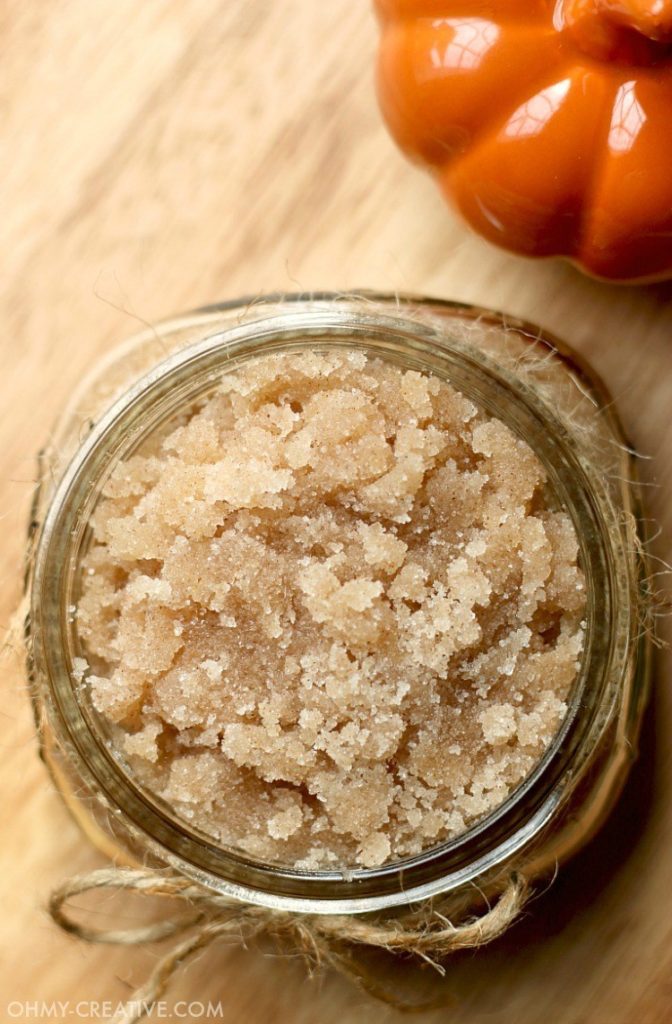 What are your favorite pumpkin spice recipes? I want to hear all about them!