This post may contain affiliate links. Full disclosure policy
THIS POST MAY CONTAIN REFERRAL LINKS. IF YOU CLICK THROUGH AND TAKE ACTION, I MAY BE COMPENSATED, AT NO ADDITIONAL COST TO YOU.
Deviled eggs. You either love 'em or you hate 'em. I am both feet in on the former.
I remember the first time I had one. It was one of those bustling church picnics where everyone brings a blanket and a pot luck dish and there's children and ants running around everywhere. My sisters dared me to try it, and by the looks of it, I proceeded with extreme caution and suspicion. (Some of the things my sisters dared me try to weren't exactly in my best interest. Bless their hearts.)
But it was love at first bite. And the rest is history.
My husband prefers the classic rendition – a hint of celery salt, a bit of mayo and mustard, a splash of vinegar, and a dash of paprika.
That's fine and all.
But I say live a little.
I've pulled together a dozen deviled egg recipe ideas that would be perfect for your Easter brunch, afternoon iced tea with friends, popping while the grands hunt eggs, a Spring picnic, or really any time at all. If you've spent much time in fancy schmancy restaurants lately, you know that deviled eggs are all the rage. Go figure! We were gourmet chefs all along and didn't know it!  But it's easy to see why deviled eggs are so popular.  They're not only delicious but versatile. 
They're great for breakfast. Mid-morning snack. Lunch. Mid-afternoon snack. Cocktail hour. Dinner. Midnight snack. You get the idea.
What make's these puppies so great is that you can deck them out in all kinds of flavors and they are the perfect vehicle to usher those flavors into your mouth (especially when you use my tried and true system for boiling eggs!). They don't call them the incredible edible egg for nothing, right?
Ok, let's jump in. I dare you not to get mad cravings while you are reading this post. I personally had to take two snack breaks while writing it.
Lime Guacamole Deviled Eggs
I'm kicking things off strong with a recipe from a local food blogger friend of mine, the Reluctant Entertainer. Everything she posts crosses all of the boxes for me. Her recipes are pretty. And easy. And perfect for last minute guests. And she's a really lovely human being to boot. What more could I ask for? Nothing.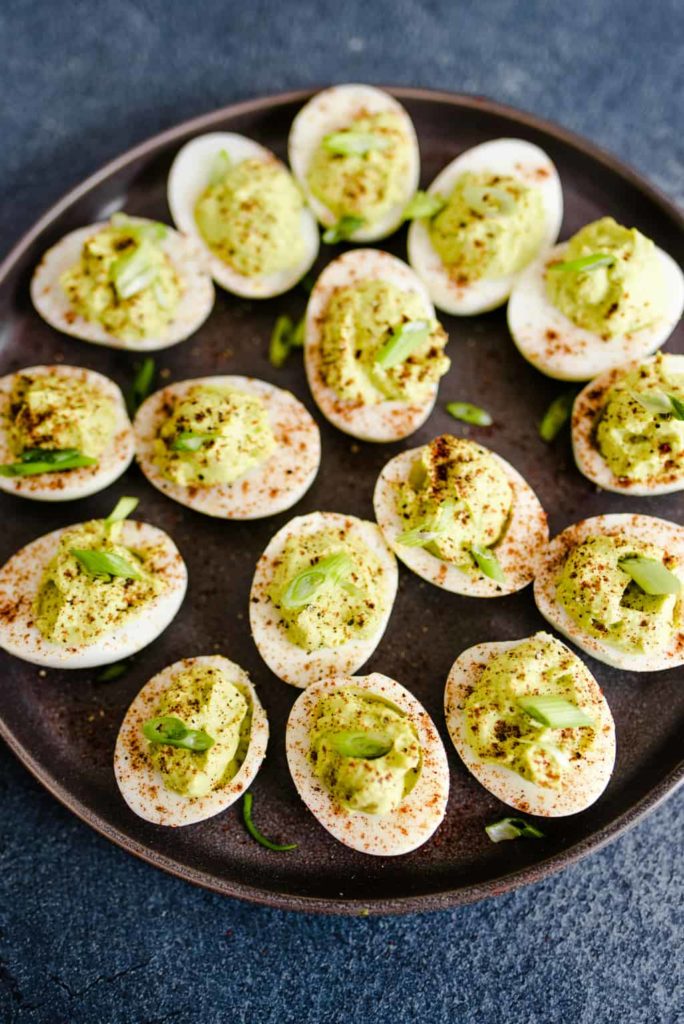 Photo credit: Reluctant Entertainer 
Sun-dried Tomato Deviled Eggs
I'm very intrigued by this one. Sun-dried tomatoes are one of my favorite flavors.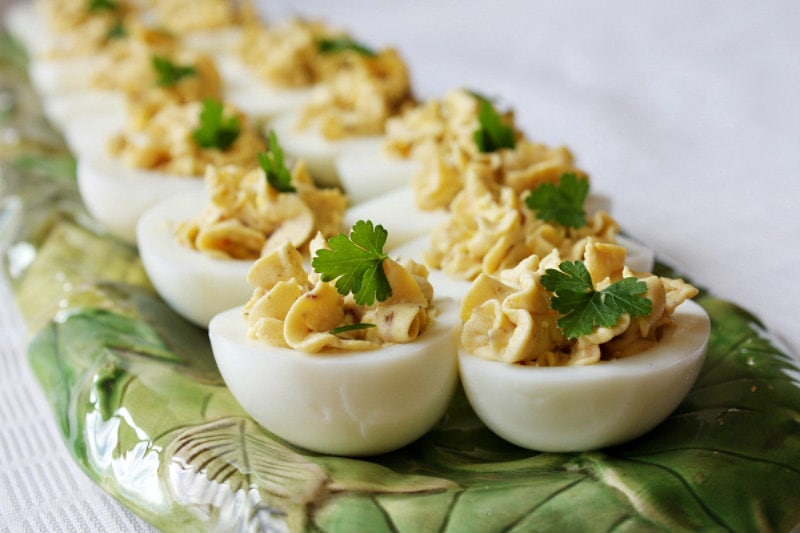 Photo Credit: Faith Hope and Love Survive Despite Whiskered Accomplice 
"The Best" Deviled Eggs
I'm sure these are fighting words in most parts of the country, but I'd say these look like they're worth a shot! 

Photo credit: Can't Stay Out of the Kitchen
Caesar Deviled Eggs
This one might just get my husband to widen his deviled egg horizons. He loves a good Caesar salad.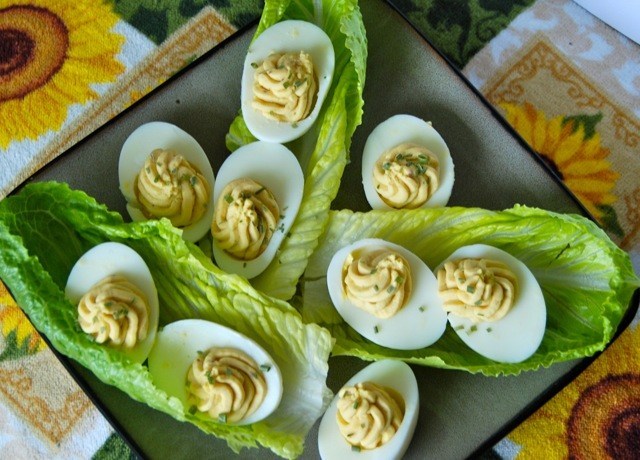 Photo credit: Jess Fuel
Crab Stuffed Deviled Eggs
Oh my! Deviled eggs and crab? Two of my favorite things in one delectable bite? Yes, please!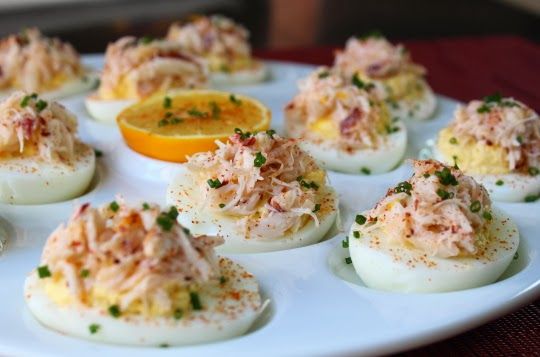 Photo credit: So News
Bacon Balsamic Deviled Eggs
Bacon and eggs – a classic combination. Need I say more?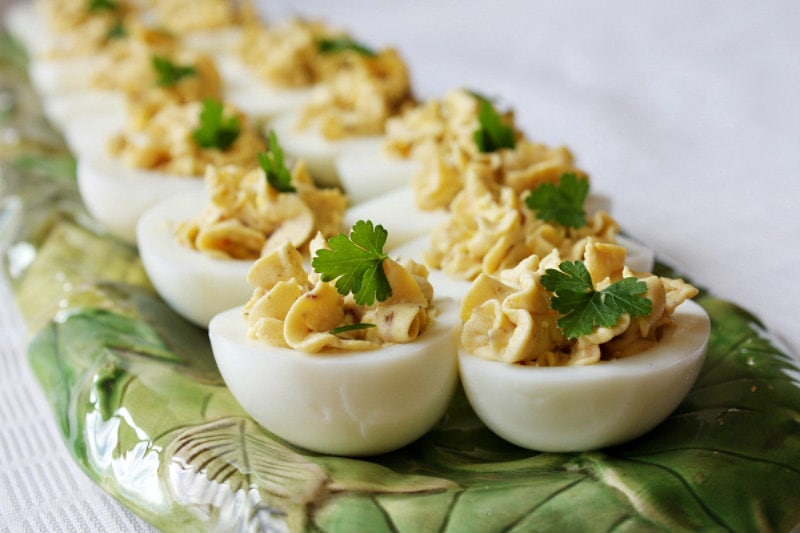 Photo credit: Recipe Girl 
Bacon Guacamole Deviled Eggs
This one really pushes the deviled egg envelope in all kinds of delicious directions. And guess what? For all you carb watchers out there, this one is Keto friendly.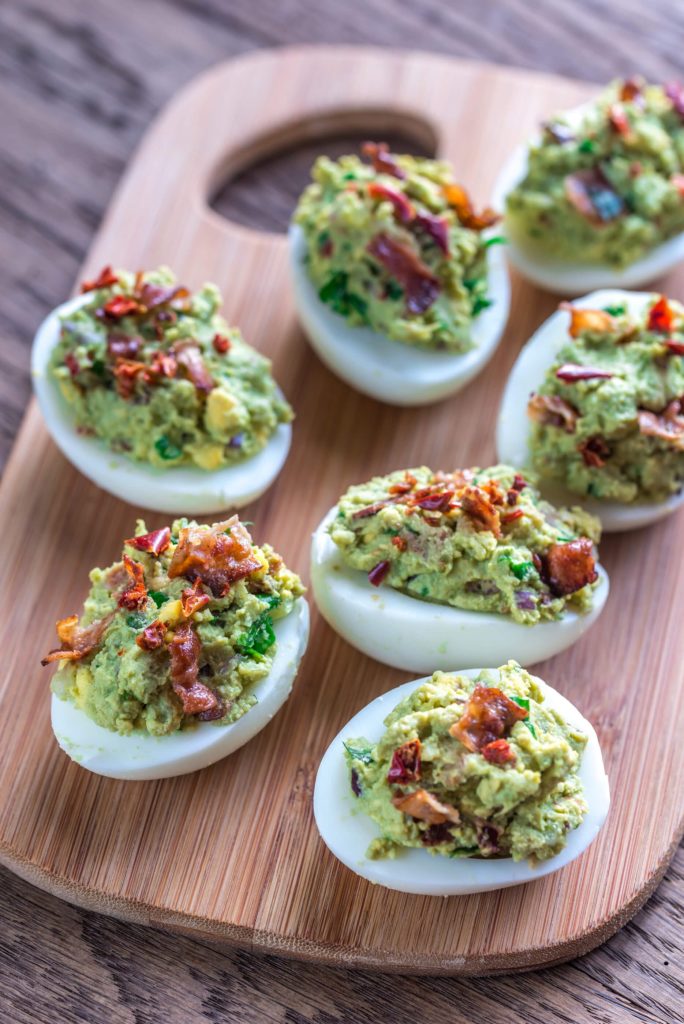 Photo credit: Peace Love and Low Carb 
Buffalo Chicken Deviled Eggs
Another Keto friendly recipe. My sons love all things hot and spicy. I'm sure they'd go crazy for these fiery beauties!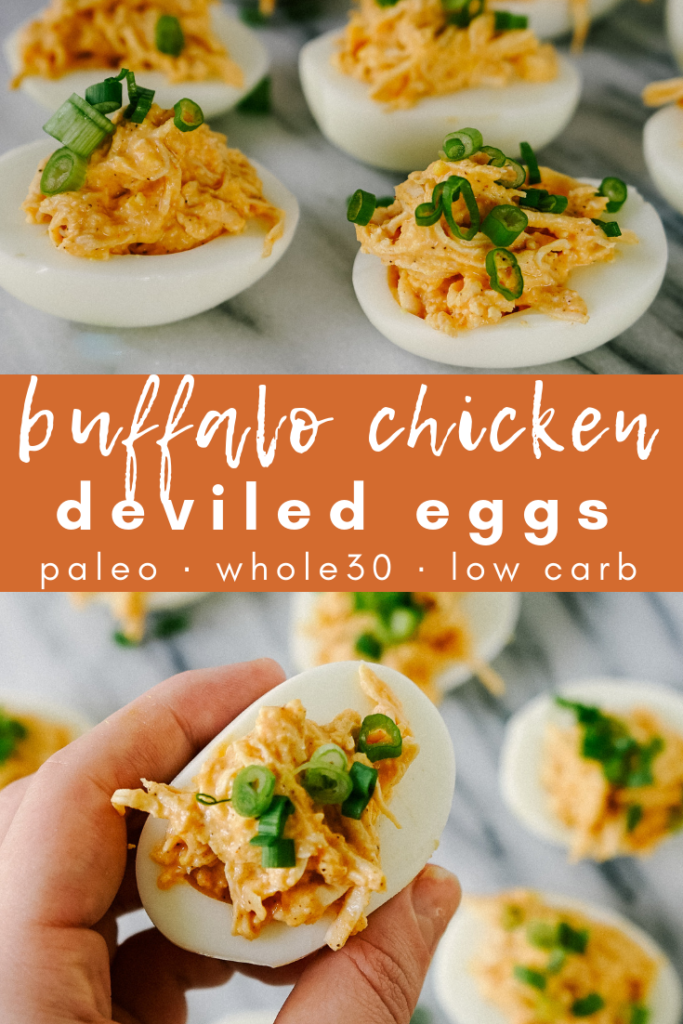 Photo credit: Mad About Food
Spinach Artichoke Deviled Eggs
This is the one to serve when you're trying to impress your gourmet friends.  Just beautiful.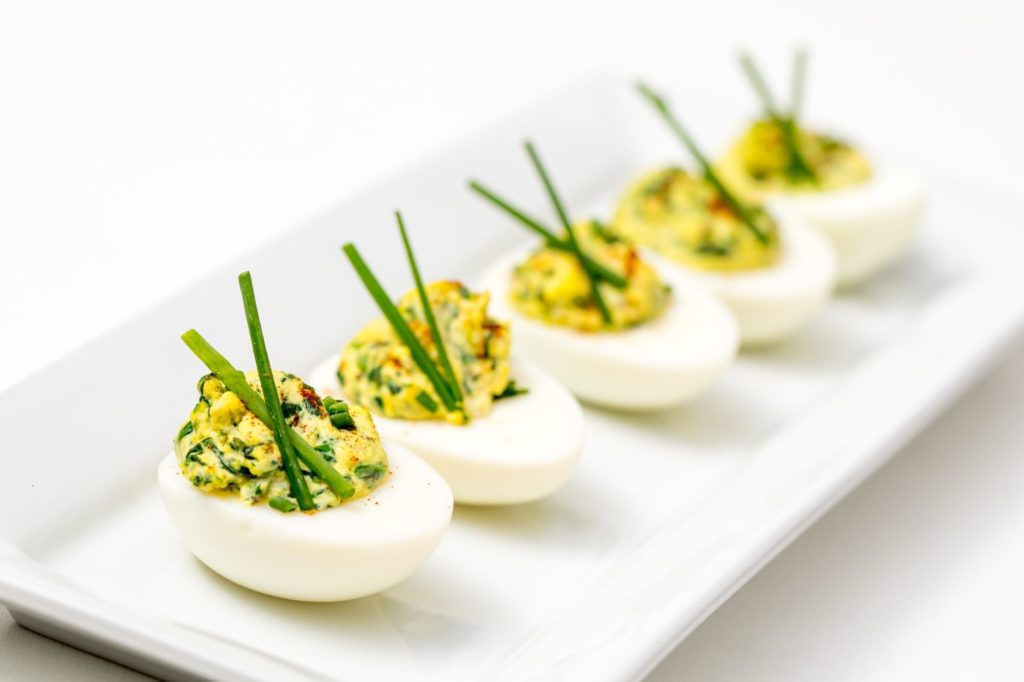 Photo credit: Thanksgiving
Jalapeño Popper Deviled Eggs
Another great option for those who love turning up the culinary heat!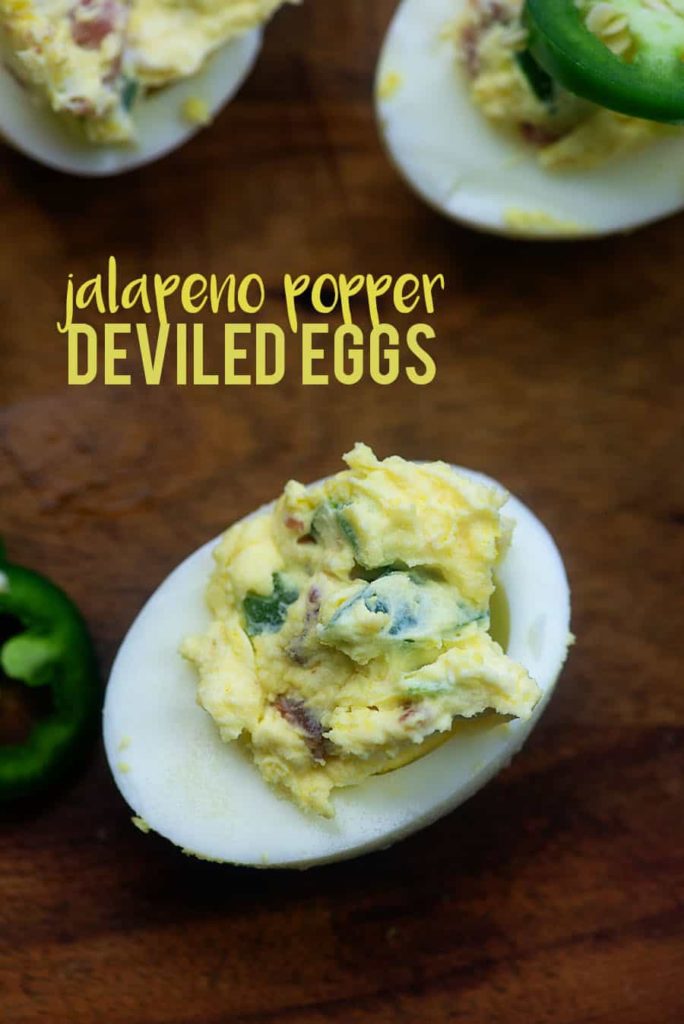 Photo credit: Low Carb Life
Pimento Cheese Deviled Eggs
The years I spend in Georgia taught me to love pimento cheese! Adding it to deviled eggs seems like a no-brainer. Why haven't I done this before?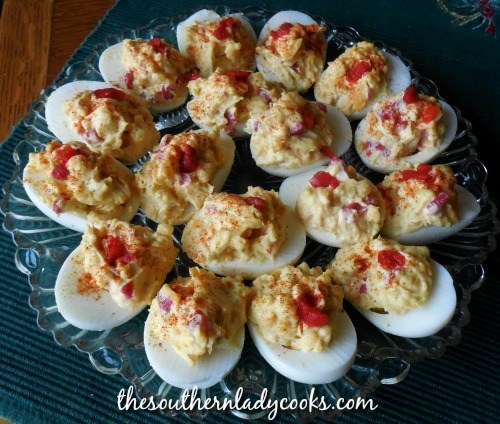 Photo credit: Southern Lady Cooks
Thai Green Curry Deviled Eggs
You either love curry or you don't. I definitely do! Have to add this to my repertoire soon!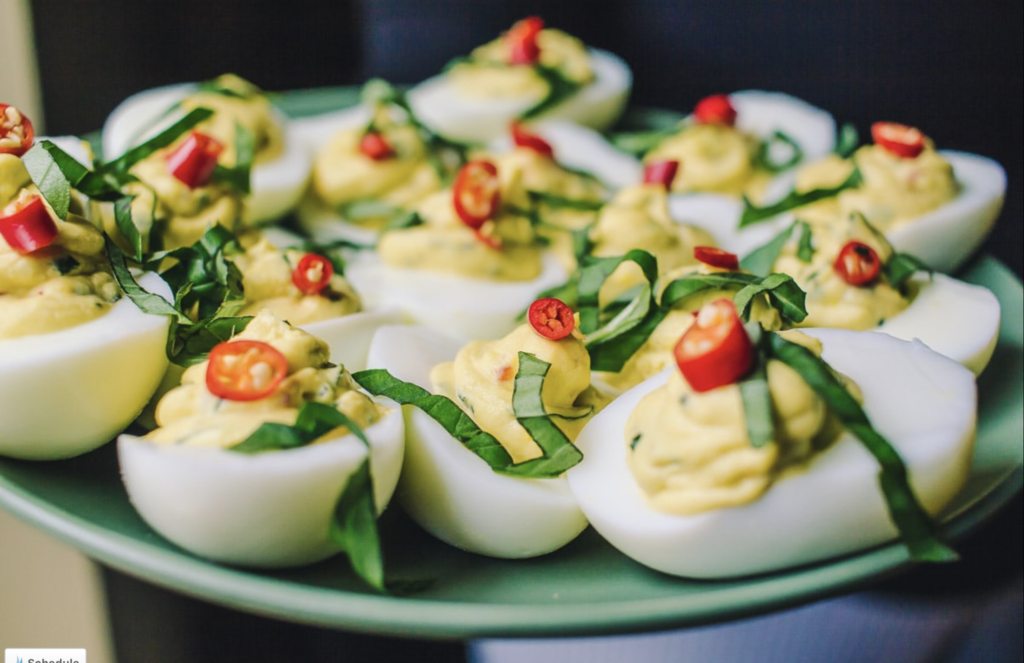 Photo credit: A Full Living