This post may contain affiliate links. Full disclosure policy
Easter crafts are just plain cute.
All crafting is fun. The fun is built in whether you're quilting or painting or decoupaging or glittering or…you get the idea.
But in addition to being fun, Easter crafts are cute. Bunnies! Baby chicks! Flowers! Pastel colors! Little girls wearing bonnets with bows bigger than their heads!
Now see what I mean?
I'm a sucker for Easter decorations and Easter crafts, probably because they are so cute. Also, possibly I have a soft spot because years ago I nicknamed my book readers 'Bunnies.' A name I still use lovingly to this day.
When Katie at Personal Creations reached out to me to share some adorable bunny bookmarks that just screamed, "Marie Bostwick" I knew I had to put together a little roundup of the Easter crafts I'm seeing around this year. (And rest assured, the bunny bookmarks are below!)
An Oldie But A Goodie
These have been around for years.  I remember making them with my kiddos when they were little, and more recently, I made a pumpkin version with a few of my grand-darlings on the East Coast. They've stuck around because they are versatile and I love them because they can stay out all spring! These string eggs are messy (an outdoor craft if there ever was one) but they are somehow both bright and cheery and also classy enough to be able to decorate anywhere in your home. They can be a bit delicate to pack up as you don't want to crush them, but if you've got the space they'll last for years to come.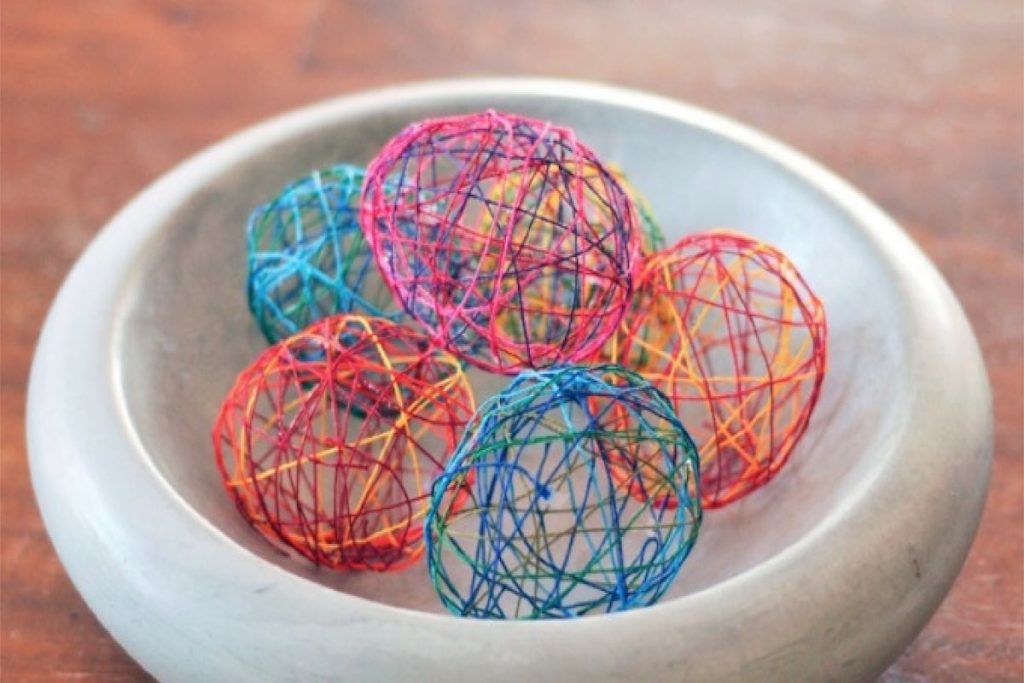 Another Egg-celent Option
Sorry for the pun, but I couldn't resist at least one!
These eggs make such a natural, beautiful craft. I actually made some of these a few years ago with small flowers from the garden and they turned out lovely. The part I'm most intrigued by is the all natural dyes! I've never made my own dyes but now I'm dying to try it. (Ok, a second pun. I guess the jet lag is bringing it out of me.)
Jokes aside, I'd love to try this sometime. My mind is bursting with ideas of other crafts I could do with natural dyes. The look of these eggs is so natural and beautiful with the nature imprints and subdued color palate – these could stay out all year long!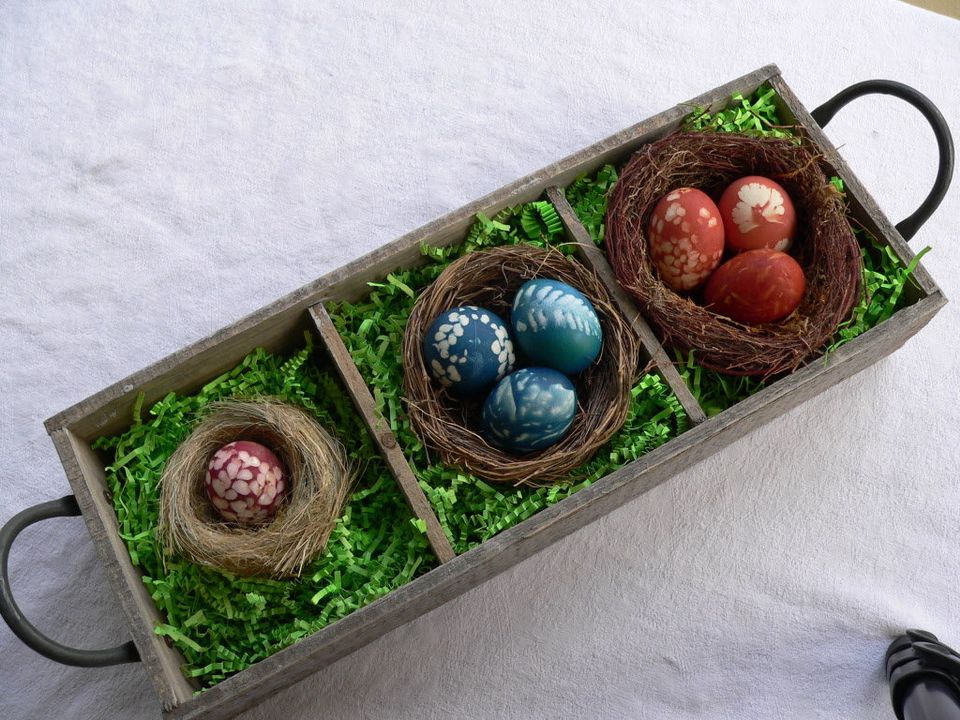 Bunnies + Bookmarks = Marie Bostwick
As promised above, here are custom made bookmarks that would look great tucked in the corner of Hope On The Inside! Seriously though, these bunny bookmarks are a festive addition to your nightstand and would only take a few minutes to make. An easy craft for kiddos too, and you can make a handful of them and pass along to friends. Once you get the hang of the folds I'm thinking you could also make these out of beautiful scrapbook paper!
Twine Carrots
Grab some old newspaper out of the recycling bin, and let's make some carrots. These twine carrots fall into one of my favorite categories of crafting: imprecise crafts. What I mean by that is crafting where you're supposed to be imprecise, no measuring, no exact specifications, easy peasy! You squish some newspaper and say, "Eh, sure, that looks like a carrot." The. Absolute. Easiest. You can't mess these up! I'm even wondering about dying the twine with some of the natural dyes we looked at earlier…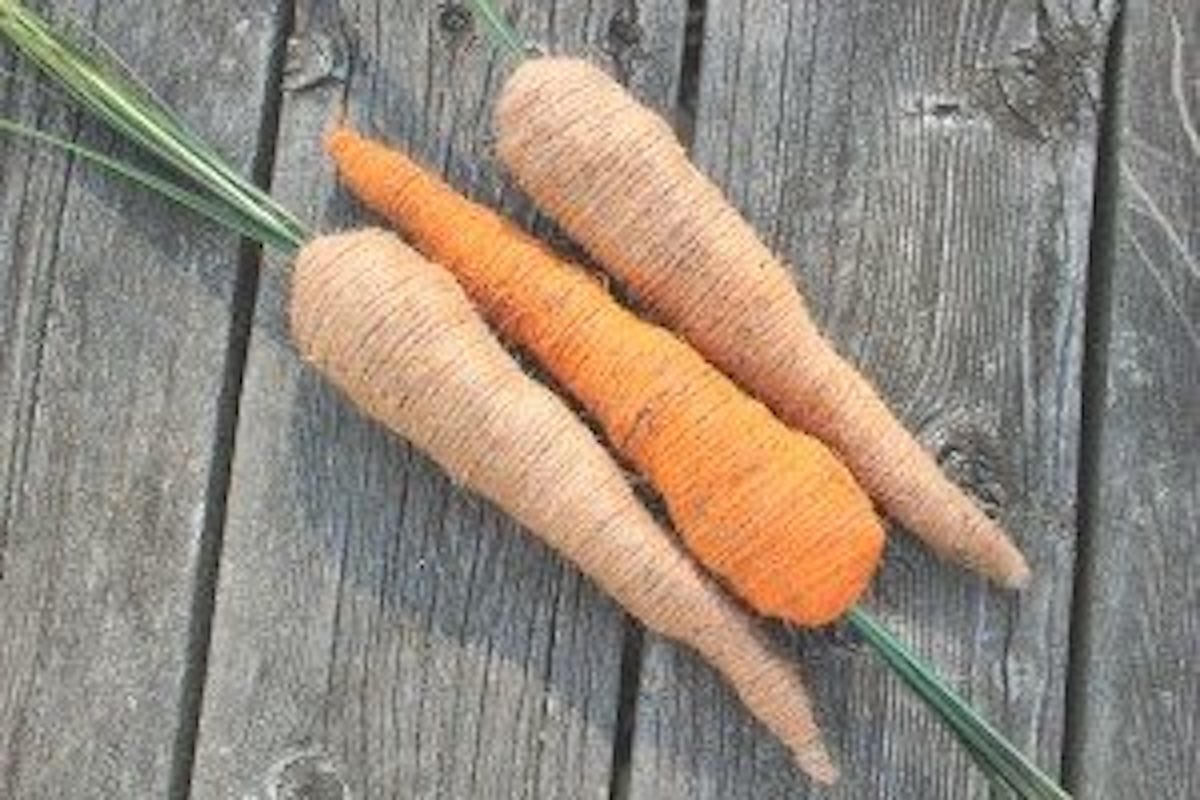 The Reason For The Season
Christmas and Easter are wonderful holidays full of family and fun and food and other things. It's easy to get wrapped up in those things and forget the reason we are celebrating in the first place. Which is precisely why I love this last craft. Take an old picture frame, add a little ribbon of your choice, and you get a beautiful reminder of why we are all here in the first place.
Amen to Easter!