This post may contain affiliate links. Full disclosure policy
THIS POST MAY CONTAIN REFERRAL LINKS. IF YOU CLICK THROUGH AND TAKE ACTION, I MAY BE COMPENSATED, AT NO ADDITIONAL COST TO YOU.
What do you get when you combine delicious food, the great outdoors, time with friends, and  a pretty quilt, all wrapped up into one adorable and portable party? It's a picnic. And it's my favorite.
Here's how to throw the perfect picnic with the best food.
Make the Guest List
Your guest list will direct a lot of your decisions when it comes to planning your picnic. It's a good place to start.
Are you inviting everyone you know? Is it a romantic dinner for two? Just girlfriends? Or are you craving some alone time? Are dogs invited? What about well-behaved children?
If kids are invited, make sure your menu is child-friendly and that you pack fun, age-appropriate activities like this giant bubble wand or a ring toss, or just a plain frisbee. Seriously, just anything that will deter them from having food fights, bathing in mud or eating bugs will make life easier for everyone. Not that any of the darling children or grandchildren in your life would ever, ever do that.
Choose The Perfect Picnic Setting
Obviously, you want to choose someplace that is pretty. But there are a few other criteria to keep in mind. Here's a few questions to ask yourself:
Are there bathrooms? Are they clean?
What is the weather report? Is rain a possibility? If so, find something with shelter, preferable a charming gazebo over a cave.
Is there a heat advisory? Consider rescheduling.
Is there shade?
Is it private property? Are you the owner?
Do you have to hike to get there? If so, how much stuff do you want to carry?
Are there trashcans nearby? If not, make sure you have a plan to take your trash with you.
Are dogs allowed?
Are glass containers, alcohol, or fire allowed?
Picnic Checklist
Wet wipes
First aid kit
Flares. (Okay, just kidding. You probably won't need these.)
Sunscreen
Hand sanitizer
Bug spray
Cups, napkins, utensils
One sharp knife for serving
Trashbags
Ice in cooler to chill drinks on the go
Plastic plates. (Don't even think about bringing paper plates destined for sogginess.)
Get your Gear
First, pick out an absolutely darling picnic basket.
Here are a few of my favorites these days:
Next, pick out the perfect picnic blanket. While I am partial to a homemade quilt, these lovelies also bring lots of good options.
Plan the Perfect Menu
And now for my favorite part: the food! It all needs to be make ahead. That goes without saying. Here's the full line up of my favorite picnic foods, inspired by childhood memories, summertime, and happiness.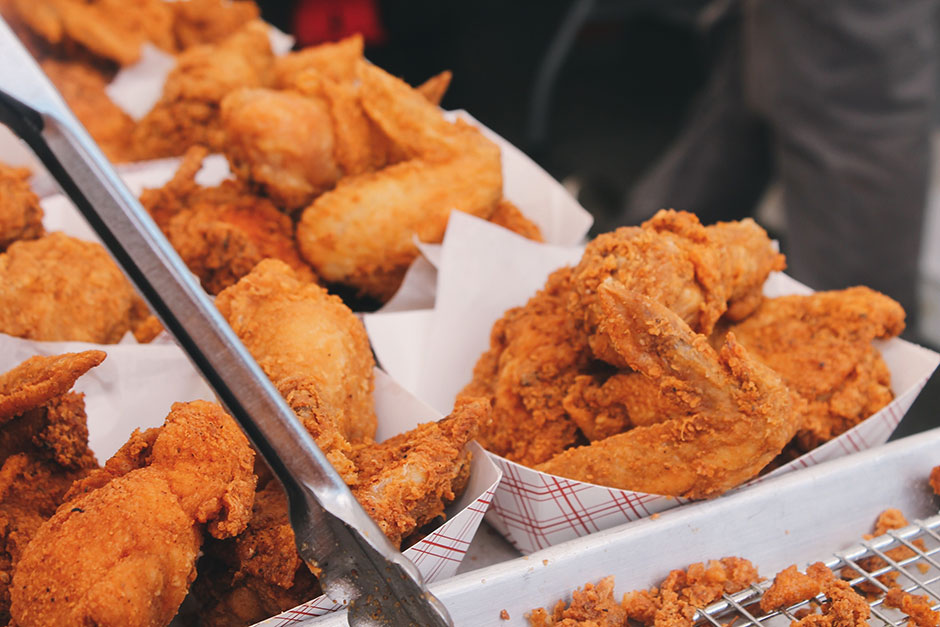 There's only one thing I love more than fried chicken right out of the frier. Cold fried chicken. If you don't believe me, you've got to try it. Inspired by my novel, Between Heaven and Texas, this delicious and indulgent "Fall in Love" fried chicken is crisp with just the right amount of heat from a sprinkle of chipotle chili powder. You're going to love it!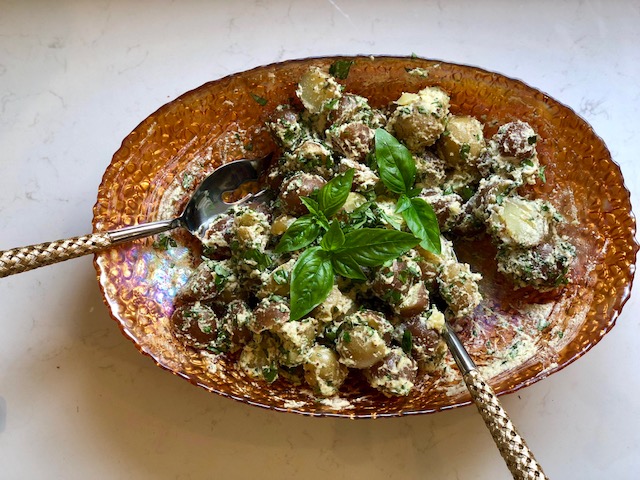 This is just pure genius. I won't even begin to delve into the issues with mayonnaise-based salads sitting out in the hot sun. This recipe from Half Baked Harvest solves that problem, using a cashew-based sauce instead of mayo. I know it sounds weird, but trust your friend Marie. It's loaded with fresh herbs and a hint of lemon and you won't miss that mayo one bit! It's easy to make ahead, and is delicious served at any temperature.
Homemade slaw is always better than store bought. It's a fact of life. This recipe from Gimme Some Oven has a bright, Asian tang to it with juicy bursts of mango. And just think: you could serve these in mason jars to be extra cute!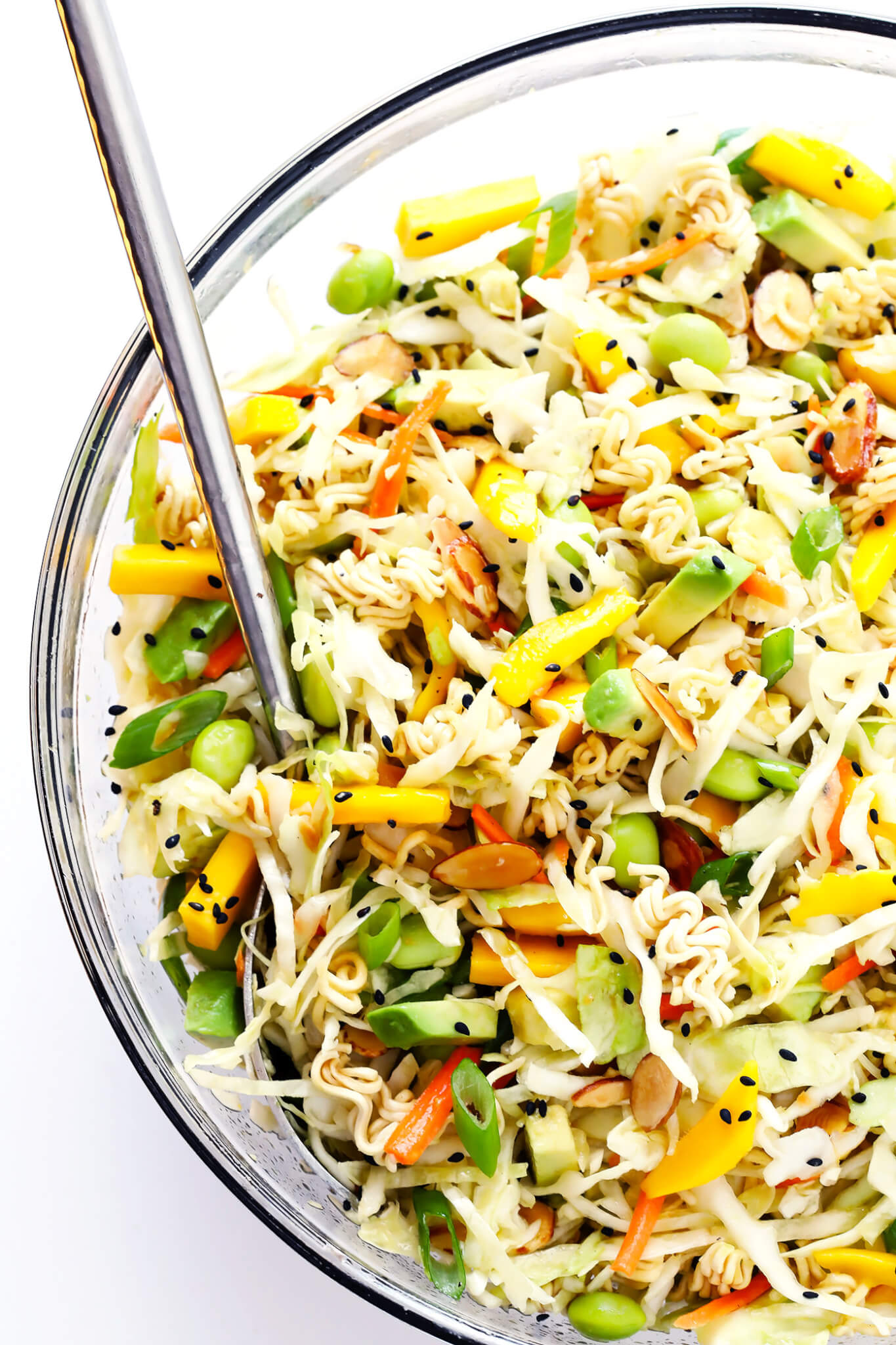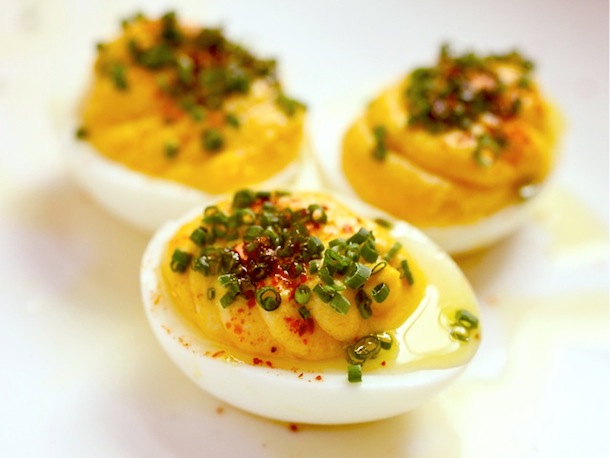 Why can't we just call these angel eggs? Deviled eggs sounded a little too…evil. I mean really what did the eggs do to deserve such an accusation? I've found that with deviled eggs, people either love 'em or they hate 'em. I happen to be in the love category, especially when we are talking picnics. I've heard of people assembling these beauties in situ to avoid them getting smushed in transit. I also saw one lady use muffin tins to transport! Smart! This recipe from Serious Eats is the real deal.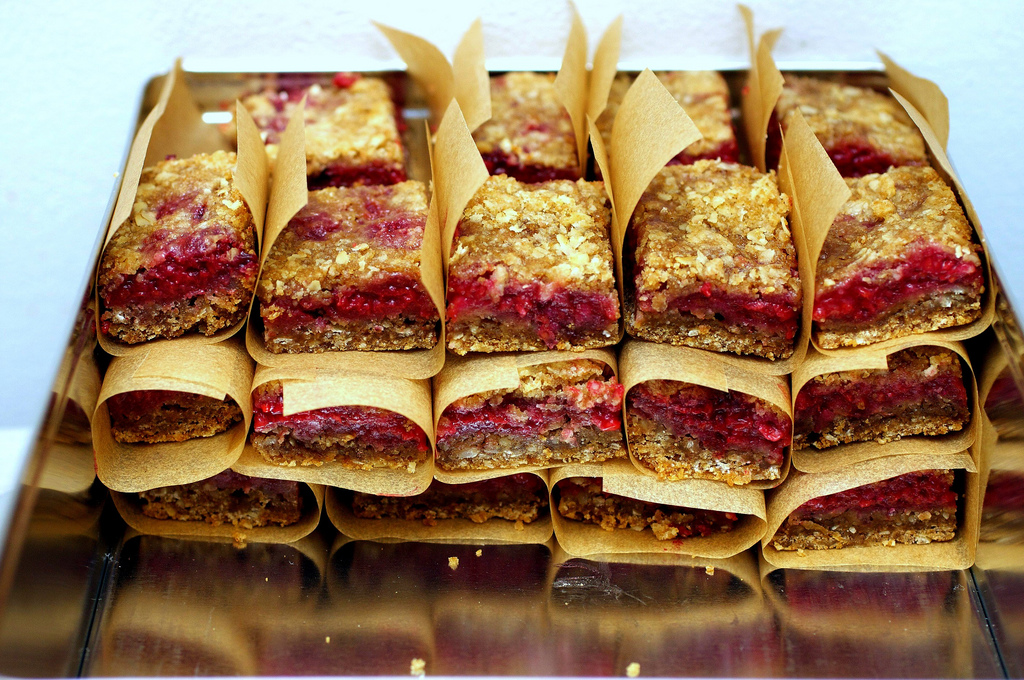 Okay, let's talk desserts. There's a few things that just don't work on a picnic. Chocolate melts, ice cream is a no no for obvious logistical reasons, and anything that could spoil, like a lemon bars, or panna cotta, might not be the best option. I tend to go for something that's easily held in one hand, individually wrapped, and delicious, like these raspberry bars from Smitten Kitchen!
Don't Forget the Drinks!
Aside from ample amounts of water to protect against dehydration while enjoying the great outdoors, bring something a little more festive, like a bottle of mint iced tea, sparkling water, homemade lemonade or rose. Really, you can't go wrong with any of those.
Whatever your beverage, before you and your guests dive into your delicious and beautifully presented picnic, be sure to raise your glasses to toast the day and one another. May your next picnic be the first in a long and glorious line of summer celebrations!