This post may contain affiliate links. Full disclosure policy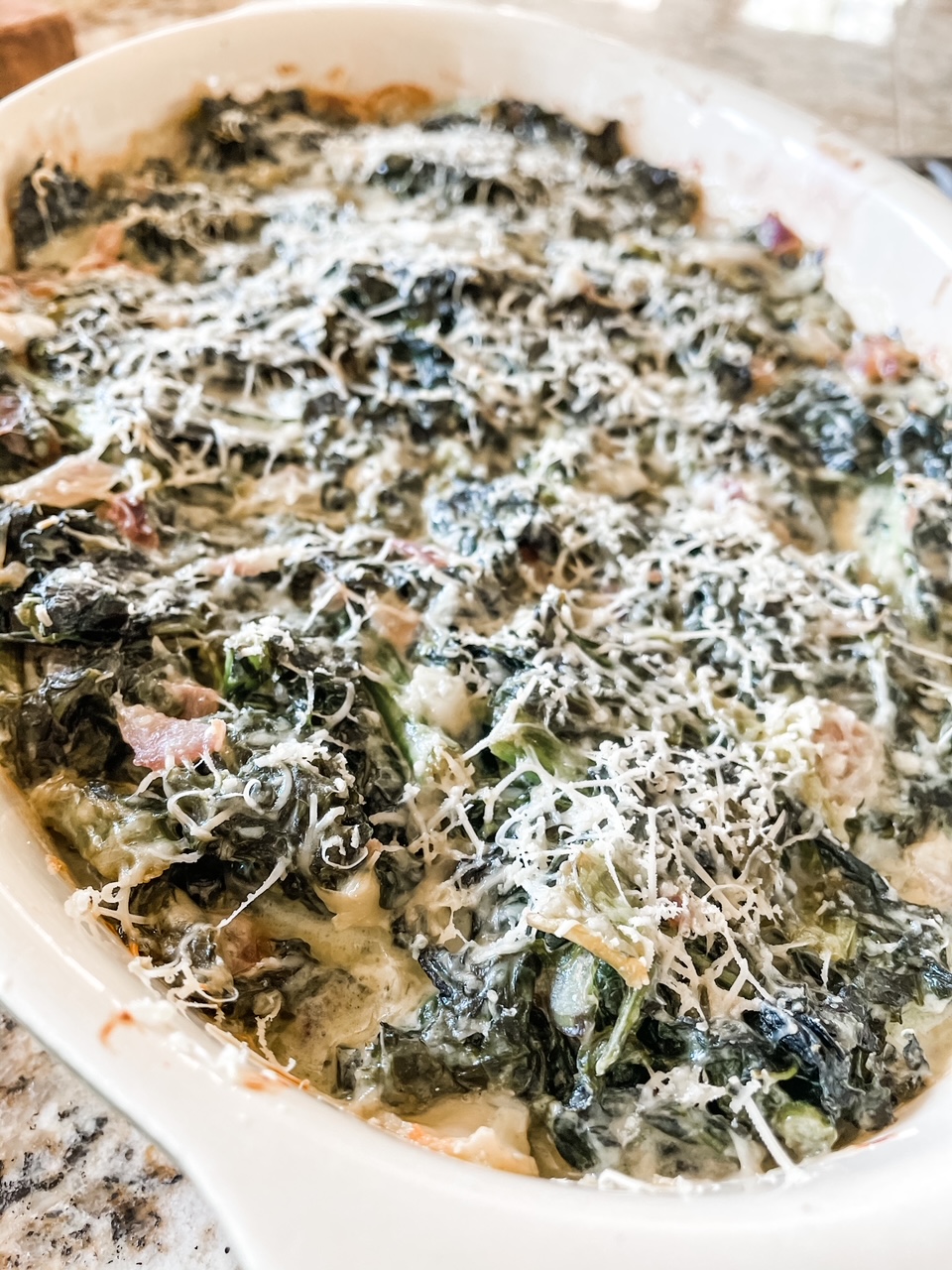 Creamed Kale Casserole with Parmesan is loaded with creamy, gooey, cheesy goodness in every bite. It's the perfect side dish for a family dinner and so delicious that even kale skeptics will be won over!
The Kale Controversy
Kale is one of those things that people either love or hate. I'm squarely in the "love it" camp. In fact, there's a kale salad made by a particular restaurant in Denver that I'm so crazy about I've been known to order it twice in one meal – once as a starter and again for "dessert".
I like to use kale in my home cooking too, such as in my Fall Kale Salad. Kale is great in salads, soups, stews, and stir fry dishes. Its slightly tangy bite adds a lot to so many recipes. And I absolutely love the health benefits of kale!
Kale is loaded with fiber, calcium, vitamin C and K, and antioxidants. Antioxidants help remove toxins from the body, which is a very good thing. So in addition to being tasty – at least in my opinion – kale helps fight heart disease, cancer, and inflammation. Plus, it's only 33 calories a cup.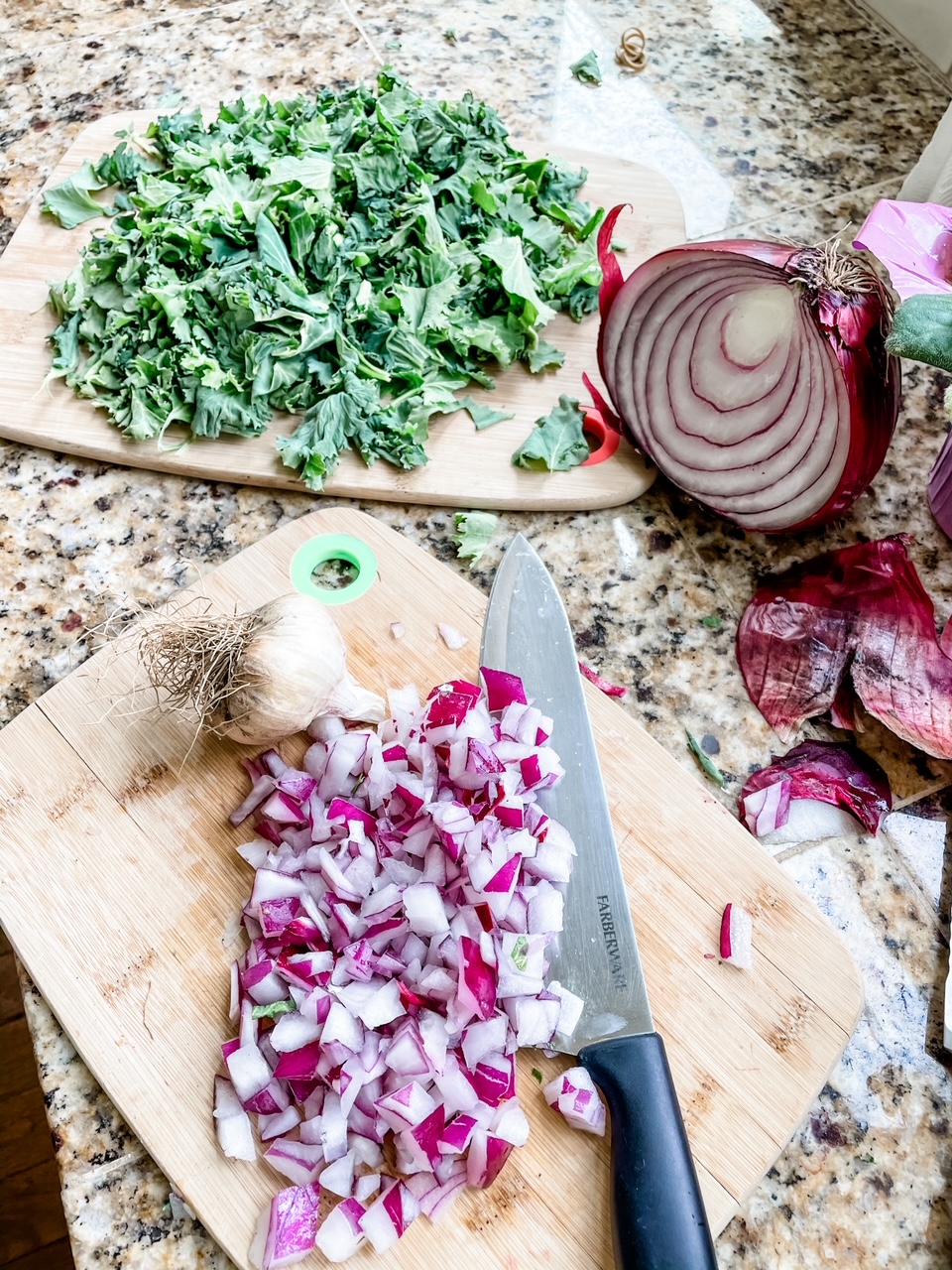 In short, there's a reason kale is called a superfood!
But, in spite of all that, there are some people who won't give kale a chance. Maybe they've bought into the myth that anything that good for you couldn't possibly taste good too?
Winning Over the Skeptics: Creamed Kale Casserole with Parmesan
So how can you win over the kale doubters in your life? I've got a solution.
Add just enough rich, decadent ingredients that everybody loves to the recipe. In this case, some creamy half and half, a little bit of low-fat cream cheese, and some tasty parmesan.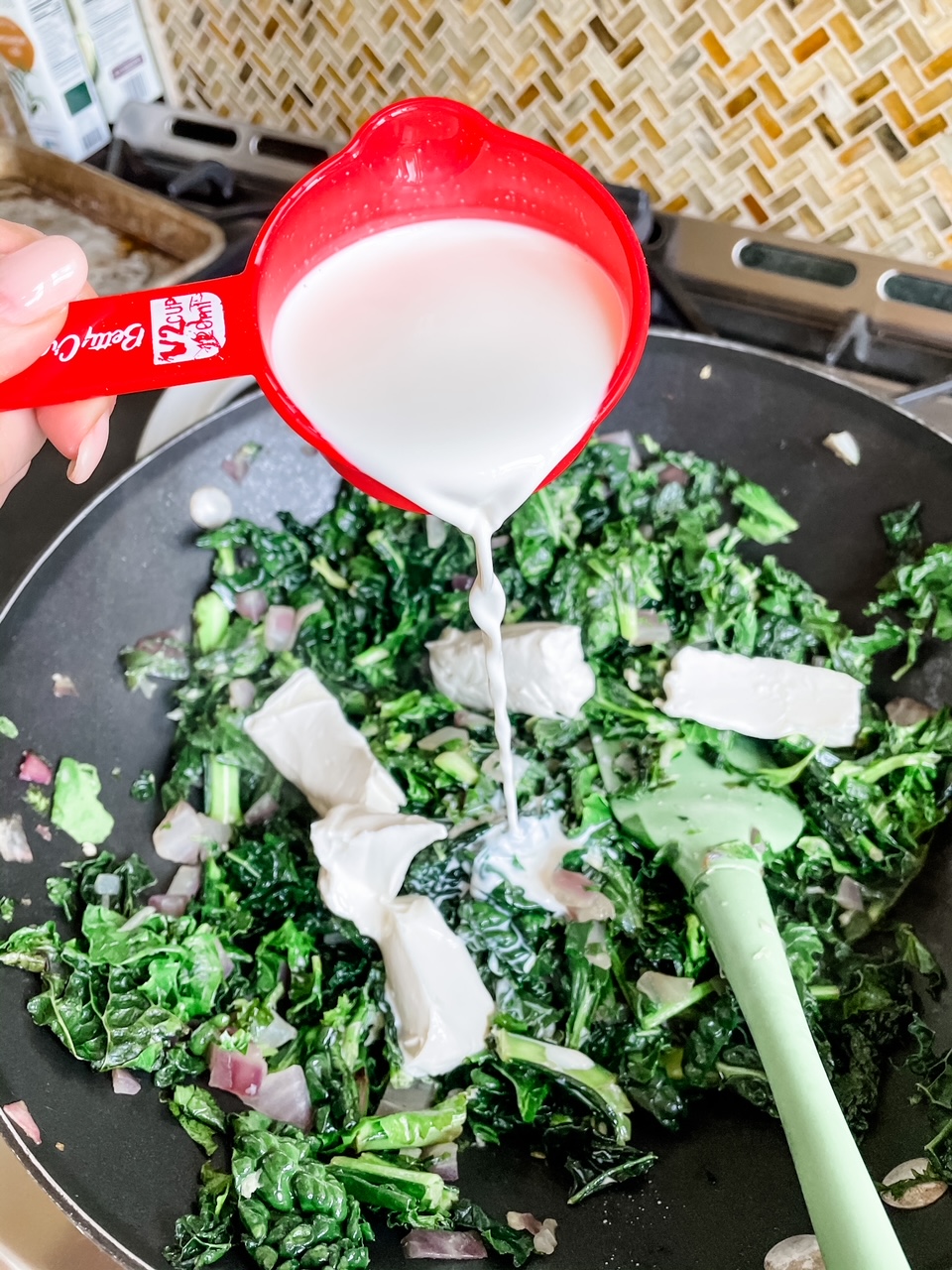 I mean, really, who's gonna turn their nose up to that?
Tell those kale haters that the dish you made for dinner includes cream cheese and parmesan, and I'm pretty sure they'll at least be willing to give it a try.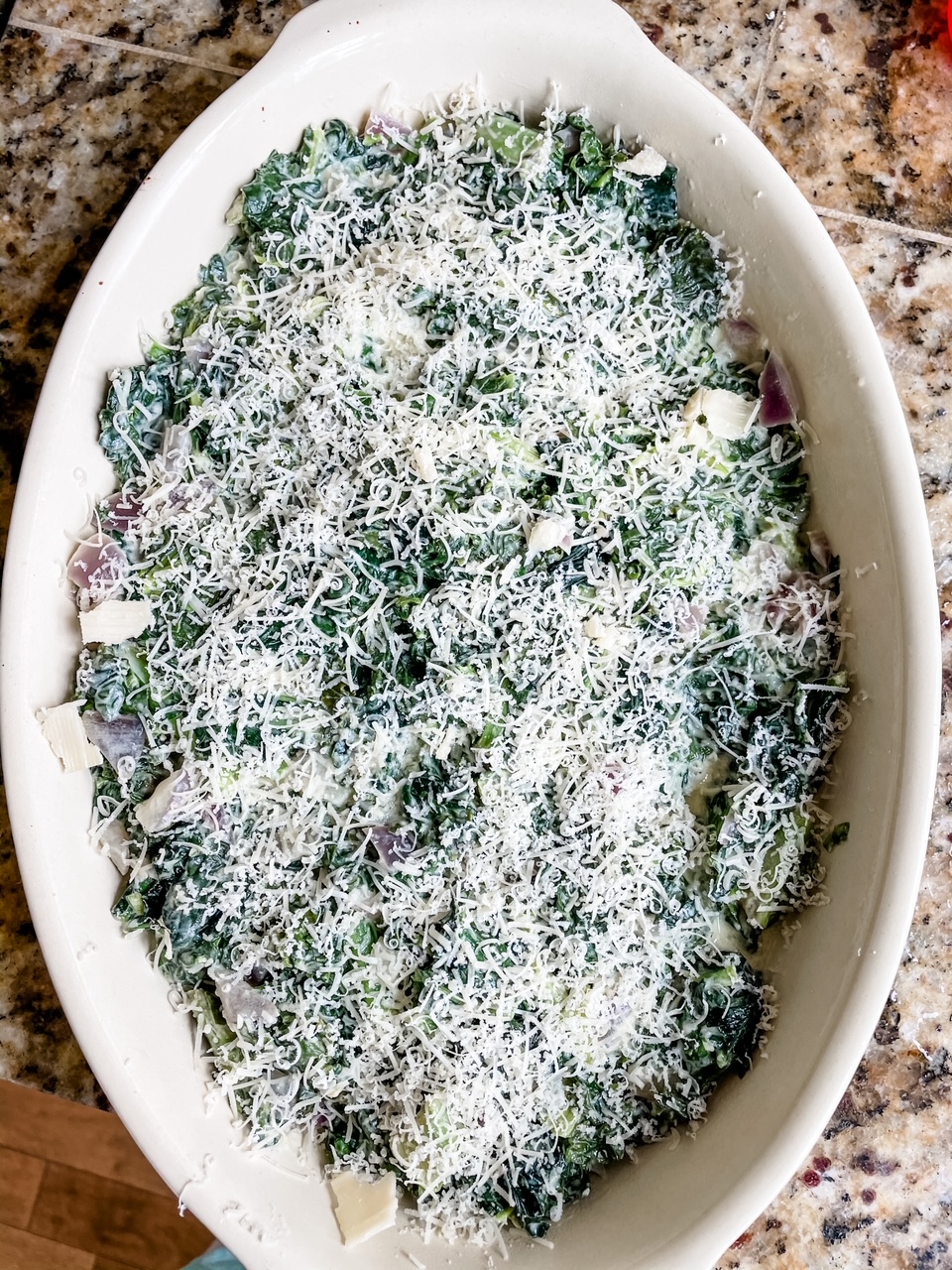 Texture Matters Too
However, some kale skeptics have more issues with kale's texture than taste.
I'll admit, kale can be a little tough, especially if you're using mature kale. There are ways to help alleviate that. Massaging the kale with olive oil and kosher salt can help break down some of the tougher fibers while adding flavor. But that's only an issue if you're serving kale raw, in a salad.
(Pro tip: baby kale has a texture similar to most lettuce. It's great for salads.)
My Creamed Kale Casserole with Parmesan eliminates the texture issue because it's cooked – twice. You'll start by sauteing the kale in oil on the stove, and then bake it in the oven with that wonderful creamy, cheesy sauce.
By the time you pull the casserole out of the oven, the kale will be tender and toothsome but not a bit tough.
My Creamed Kale Casserole is a delicious dish the whole family will love. It's a versatile side that pairs perfectly with beef, pork, chicken, or fish. Best of all, the main ingredient is tasty, healthful kale – something everybody should be eating more of. Give it a try soon!
Print
Creamed Kale Casserole with Parmesan
---
Author:

Yield:

6

-

8

servings

1

x
20 oz

chopped fresh kale (about

8 cups

)

½

large red onion, diced

2

cloves garlic, minced

1.5

T olive oil

½ cup

half and half

4 oz

low fat cream cheese, cut into chunks

6 oz

shredded good quality real parmesan cheese, divided (about

2 cups

total)
Salt and pepper to taste
---
Instructions
Preheat oven to 325.
Cook onion on stovetop in olive oil in large skillet or wok over medium high heat until onion is soft and translucent, about 3-5 minutes. Add garlic and cook an additional minute.
Add chopped kale to pan and cook until soft and well wilted. Lower heat to medium.
Add low fat cream cheese and half and half to pan. Stir with spatula to create a creamy sauce. Add half the of shredded parmesan and stir until well combined with sauce and vegetables. Add salt and pepper to taste.
Place kale mixtures into a lightly greased, ovenproof casserole. Sprinkle remaining cheese over the top.
Bake in preheated oven for 15 minutes to meld flavors and melt cheese.