This post may contain affiliate links. Full disclosure policy
Are you prepared for Father's Day this Sunday or are you frantically looking for last-minute ideas that don't seem so last minute? It might be too late to pull off some of the great ideas I included in the Fierce Father's Day Gift Guide, but don't fret. I have a solution. (You can thank me later).
As your resident author friend, I'm obligated to share book ideas on all subjects. (It's in the universal author contract. Right below the clause that says I can helpfully correct grammar and spelling. Hah!)
Back to sharing books. I read. A lot. Some might say too much. They would be wrong. But I certainly do a big chunk of reading.
So let's have all the time I spend reading serve a purpose for you, my Fierce Friends. Whether it's a gift for your husband, son, or your own father or grandfather, books are always the answer.
Books: The Best Father's Day Gift Idea
Without further ado, a few suggestions for Father's Day books (aka the best Father's Day gift idea, in my unbiased opinion):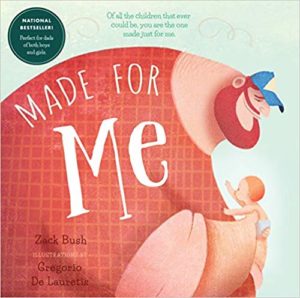 A great kids book for a dad. He not only gets a book, he gets the pleasure of reading it to that little one! It's a sweet parenting tale that might even draw one small, sentimental tear.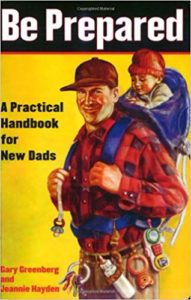 The bookstore is filled with handbooks for soon-to-be-fathers. But how many tell you how to change a diaper in a crowded sports stadium? Or how to fashion a diaper out of duct tape and a towel if you need to? While you might want a different title to go over some of the more nuanced details for parenting, this one is sure to provide perspective and comic relief when you're up doing that 3:00 am feeding.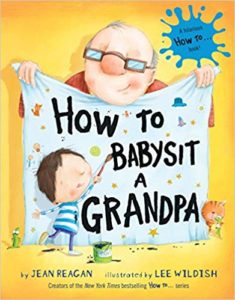 A whimsical role-reversal tale written to tell your child how to take care of grandpa when babysitting. When your child thinks they're old enough to take care of themself (spoiler: they aren't!) you just tell them they're there to take care of grandpa! Sure to provide lots of chuckles for the grandfather who needs babysitting.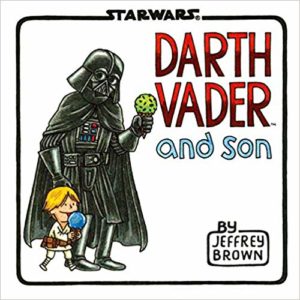 "Luke, I am your father." (Sorry, I had to.)
A funny look back on the possible relationship dynamics when Luke was just a little child. While it may not stick to the details of Star Wars cannon, the fan in your life will be so busy laughing and reading to their child they won't even notice!
The Chairman has been working on a memoir to share with his grand darlings for about two years. It's been a huge project but when it is finished, I know the kids will cherish it.  How did he start down this road? Because we gave him a journal like this! Full memoir or fill in the blank, it's important to put those memories on paper for future generations.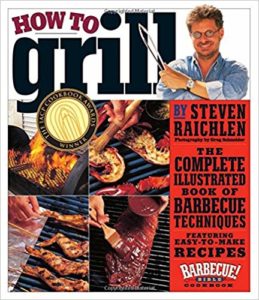 Admittedly, we've moved off the 'parenting' subject. Enough with it all. Let's get Dad a book he can REALLY use – serve with a side of meat. (And let him serve dinner tonight!)
If none of these titled piqued your interest, you can always check out my Christmas gift guide for dads. There are some evergreen gems in there that would make any guy feel special!
THIS POST MAY CONTAIN REFERRAL LINKS. IF YOU CLICK THROUGH AND TAKE ACTION, I MAY BE COMPENSATED, AT NO ADDITIONAL COST TO YOU.