This post may contain affiliate links. Full disclosure policy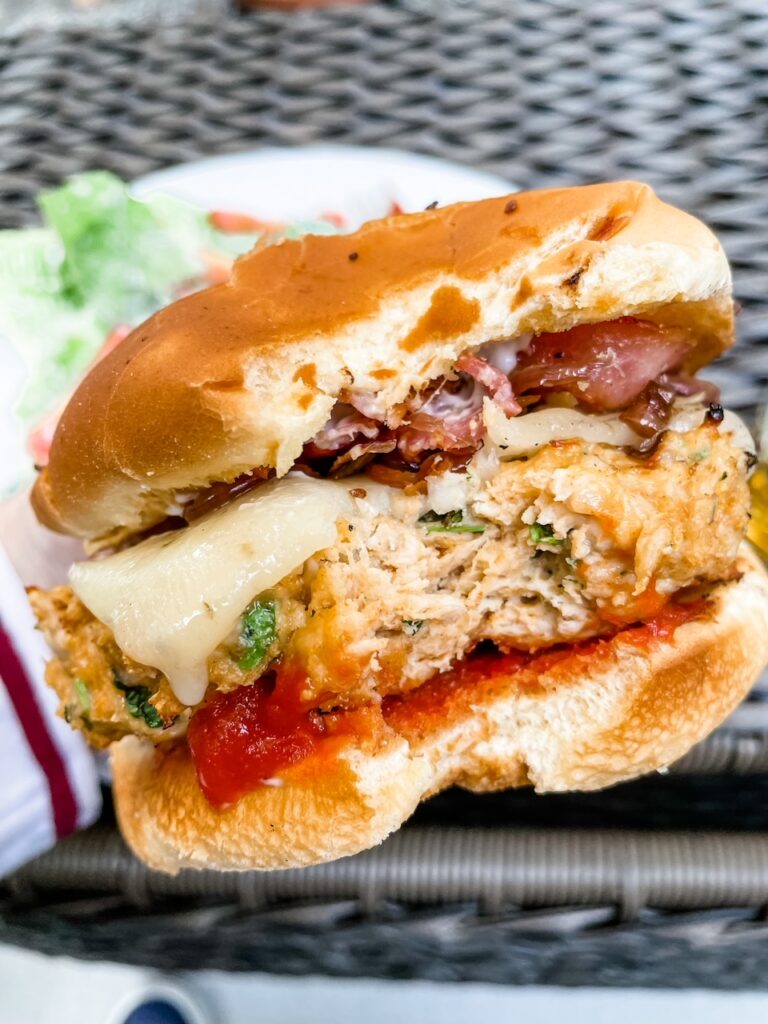 Try my Best Chicken Bacon Burgers for your holiday cookout. With extra lean ground chicken, fresh herbs, and a touch of smokey flavor, these decadent burgers are healthier than they look!
Best Chicken Bacon Burgers – A Healthier Choice for Your Holiday Barbeque
Before I tell you about these fabulous Chicken Bacon Burgers, can we talk about the weird time warp we all seem to be in? How is it possible that the Labor Day weekend is upon us? Didn't we kick off summer about five minutes ago?
Well, whether we believe it or not, fall is fast approaching. But Labor Day holiday cookouts give us one more chance to gather with family or friends to say farewell to summer in style.
I don't know about you but when it comes to healthy eating, my best intentions are generally kicked to the curb over Labor Day. I mean, it just feels like any calories consumed on federal holidays should not count toward annual totals, right?
Sadly, that is not the case.
Since I've been doing really well with eating and exercising to shed my "Covid fifteen", I don't want to blow it this weekend. However, I still want to celebrate the holiday with a delicious meal cooked on the grill and eaten al fresco.
In short, I'd like to enjoy a small indulgence without letting my commitment to healthier eating go completely off the rails. It's all about balance, my friends.
That's where My Best Chicken Bacon Burgers fit in. They're absolutely delicious and just decadent enough to make my cookout feel like a party without blowing my WW points.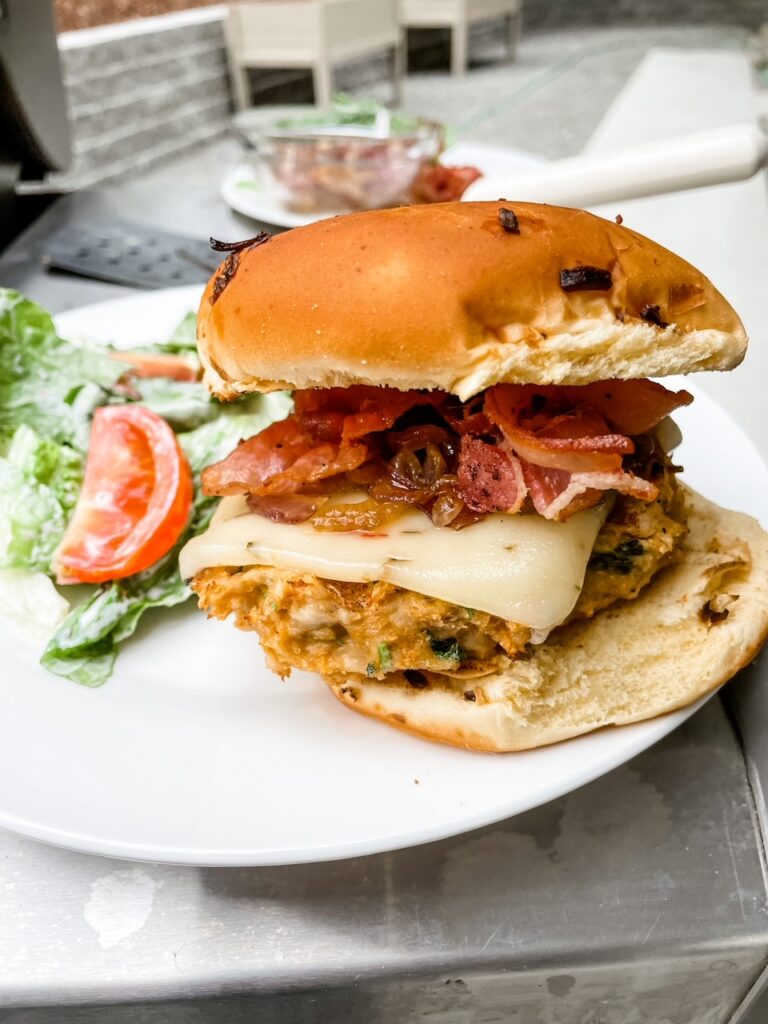 What Do You Need to Make My Best Chicken Bacon Burgers?
Extra-lean ground chicken
Bacon, cooked crisp
Red Onions, sauteed
Pepper Jack Cheese (or your favorite cheese)
Cilantro
Thyme
Smoked paprika
Salt
Pepper
Buns
Condiments
The Magic Ingredient
So, let's take a minute to talk about that extra lean ground chicken. Because that's the magic ingredient that makes it possible for me to enjoy my Best Chicken Bacon Burgers and still stick to my WW eating plan.
On the WW (formerly Weight Watchers) blue and purple plans, extra-lean ground chicken is zero points! Which really is kind of magical. But you do need to make sure that it really is extra lean. That means it needs to be 98% fat-free. Isernio's extra lean ground chicken is readily available in my market. I really like it.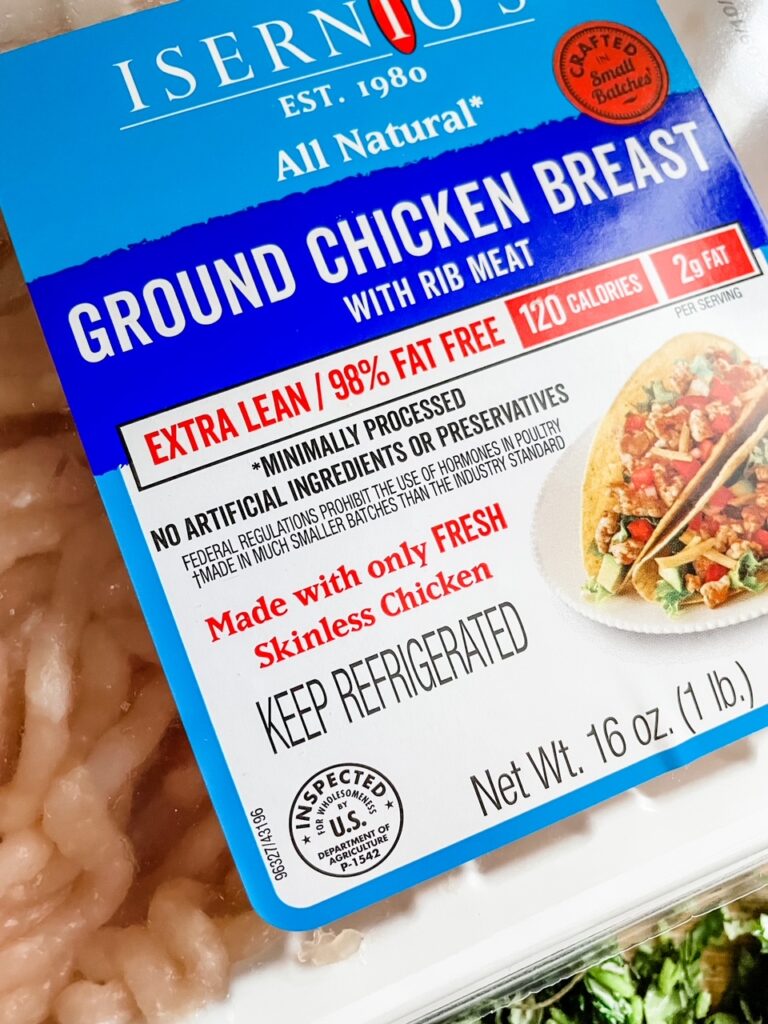 A Big Difference: Chicken Burgers that Fit My WW Plan
As I said, extra-lean ground chicken makes a huge difference when it comes to keeping my Best Chicken Bacon Burger within the bounds of my WW plan.
Consider this; a regular bacon burger comes in at about 20 points on my WW blue plan. Yikes! But because the extra lean ground chicken is zero points, my Best Chicken Bacon Burger came in at only 11 points (4 points for the bun, 4 for the cheese, 2 for the bacon, 1 for the sauteed onion).
That's more points than I might want to use for my entrée on a normal day but as holiday indulgence, that's not bad at all. Especially for a burger that tastes as good as this one!
A Delicious Chicken Bacon Burger: Just in Time for Labor Day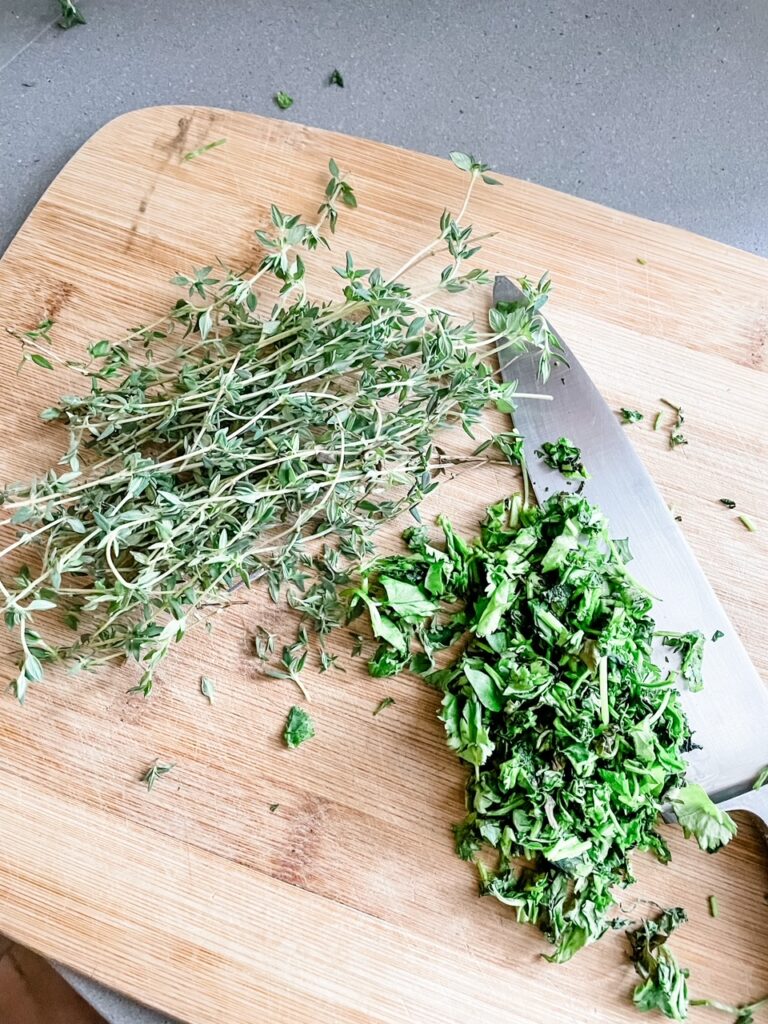 Let's face it, a lot of chicken burgers can be pretty tasteless. But this is not that.
The addition of fresh cilantro, thyme, and smoked paprika gives my Best Bacon Chicken Burgers tons of fresh and smokey flavor! I honestly could eat and love these burgers just like that, without the toppings.
However, as well all know, great toppings are what makes a burger go from good to over-the-top fantastic. And for the last hurrah of the summer, over-the-top is just what's called for!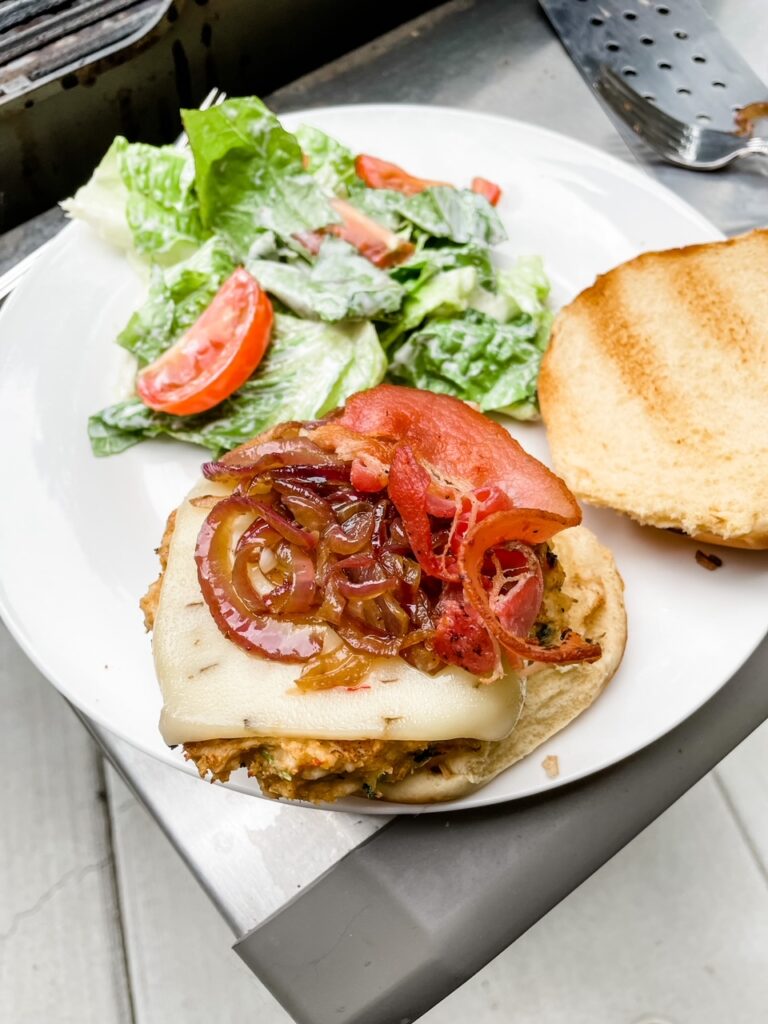 Crispy bacon, savory sauteed red onions, and a slice of gooey, spicy pepper jack cheese kicked this burger up about five notches in my book. It might be the best burger I've ever made. It's definitely my new favorite, and a recipe I'll be making over and over again.
Give my Best Chicken Bacon Burgers a try this holiday weekend. They might turn out to be your new favorite burger too!
Print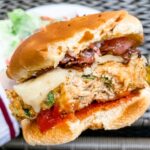 Best Chicken Bacon Burgers for Labor Day
---
Author:

Yield:

4

servings

1

x
1

lb 98% lean ground chicken

¼ cup

chopped fresh cilantro (can substitute parsley)

2 tsp

fresh thyme leaves

1 tsp

smoked paprika

¼ tsp

salt

1/8 tsp

fresh ground pepper

½ cup

sauteed red onions

4

slices crisp-cooked bacon

4

slices pepper jack cheese (can substitute your favorite cheese)

4

hamburger buns, toasted
Lettuce
Condiments of your choice
---
Instructions
Place ground chicken in a medium sized bowl. Add cilantro, thyme, paprika, salt, and pepper. Use a wooden spoon or your hands to mix together thoroughly. Form chicken mixture into four patties.
Place chicken patties onto a pre-heated grill. Cook about 5 minutes on both sides, or until cooked through and the interior temperature reaches 165. Top each burger with a slice of cheese during the last minute or two so it can melt.
Place cooked chicken burgers on the buns. Top each burger with one-fourth of the grilled onions, a slice of cooked bacon, lettuce, and the condiments of your choice.