This post may contain affiliate links. Full disclosure policy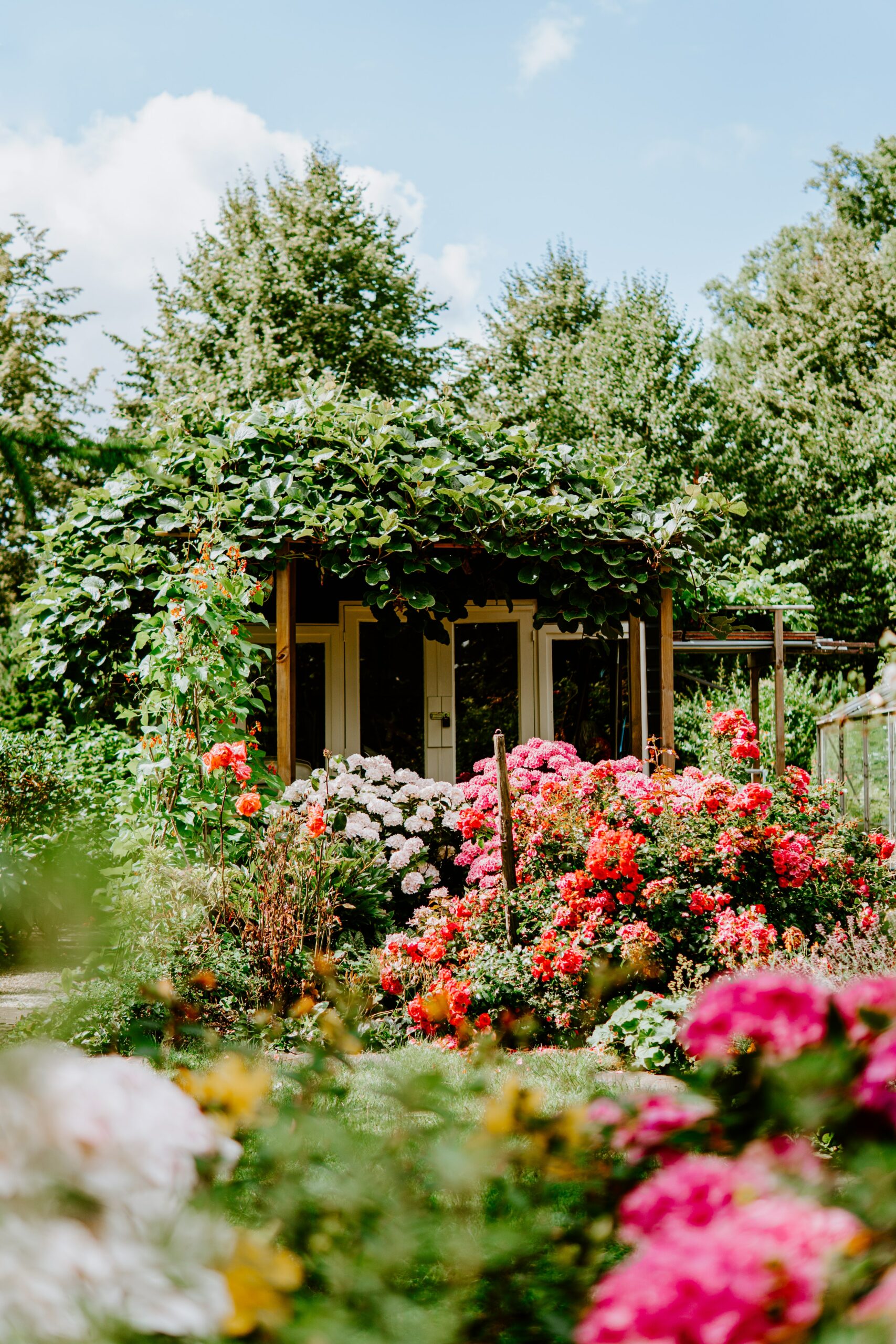 With April showers behind us, it's time to think about May flowers. But what if you're new to gardening? Check out my suggestions for 12 Flowers that anybody can grow, even beginning gardeners (If you're a real beginner, might I suggest my small gardening post?).
Let's Define Our Terms: 12 Flowers for beginning gardeners
Before we get to the list of 12 Flowers for Beginning Gardeners, let's talk about the two broad categories for flowers – perennials and annuals.
Perennials are flowers that come back year after year. That makes them a great choice for beginning gardeners or for people who don't have a lot of time to spend in the garden. Once you plant them, the flowers do most of the rest of the work. You might need to cut them back at the end of the season or divide them if they get too numerous. But in general, the perennials on this list really are "fix it and forget it" flowers.
As the name implies, annuals are flowers that won't survive the winter and must be replanted every year. But don't let that deter you from growing them, even if you're a beginning gardener. Annuals can add a lot of color and pizzaz to your garden and planting them is easy. If you buy your annuals already blooming from the garden center, they'll give you instant color!
Personally, I like to use both perennials and annuals in my garden. The perennials live me a sort of "base" that I know I can count on every year. Then I can change things up and fill in the empty spots with annuals.
In the Zone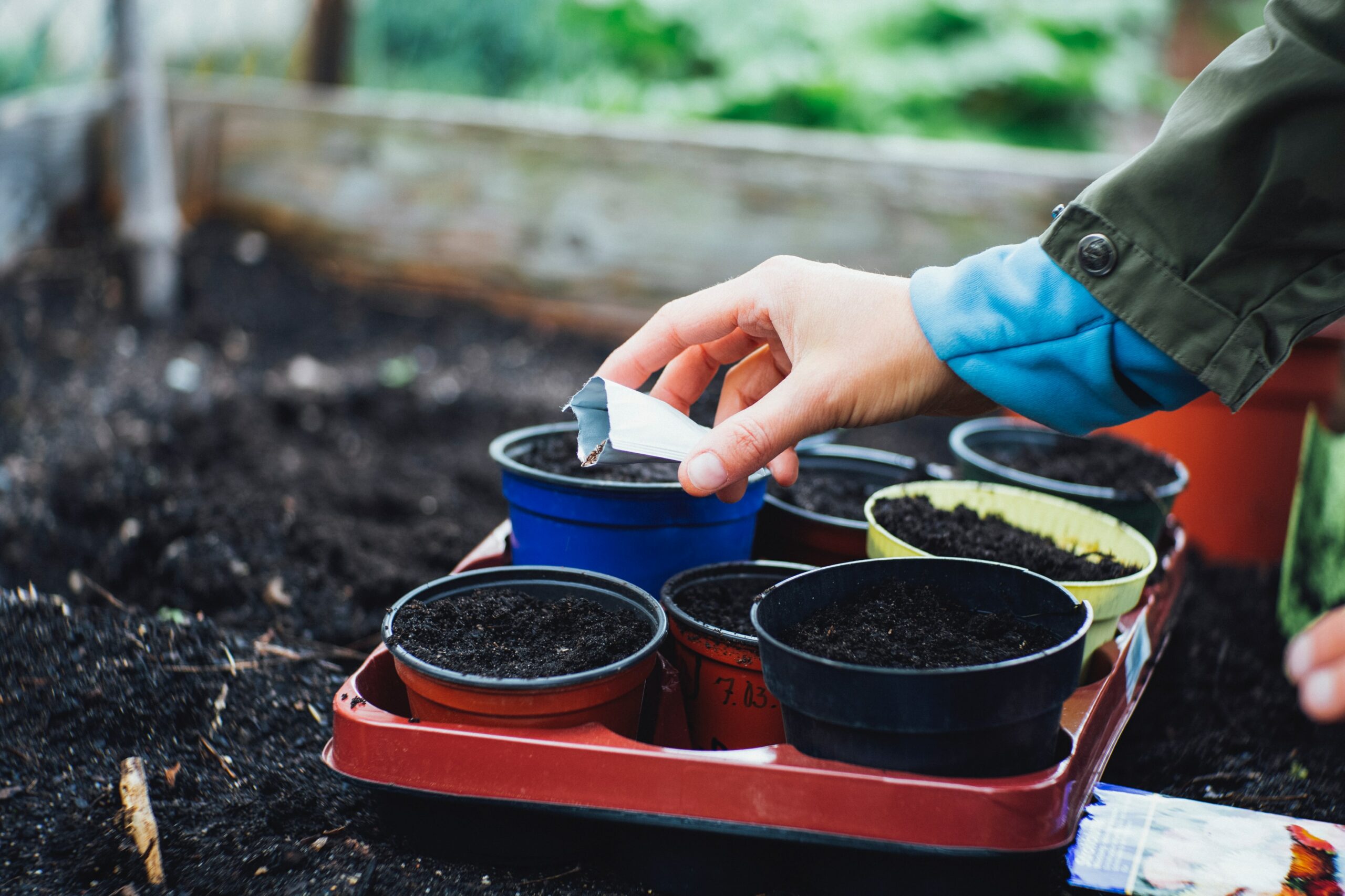 One more thing beginning gardeners should know about is hardiness zones.
Not all flowers will grow well in all climates. For example, in my area, the winters can be very cold, so many perennials just won't survive here. So knowing the recommended zone for the flower you're considering adding to your garden is important.
To find the hardiness zone in your area, you can go to the USDA's Plant Hardiness Zone map and enter your zip code.
Plants purchased at garden centers should have the zone range for that flower included with the instructions for planting. For example, my hardiness zone is 6a. If I want to plant some iris and it says the zone is 3-7, I know that it would be fine to plant in zone 6.
When reading the planting instructions, you should also pay attention to the sun exposure suggestions. Be sure to plant in the appropriate area — with full sun, partial sun, or shade – that is recommended for that flower.
Now that you know the basics, let's go on to talk about the 12 Flowers for Beginning Gardeners!
Perennials for Beginning Gardeners
Daylily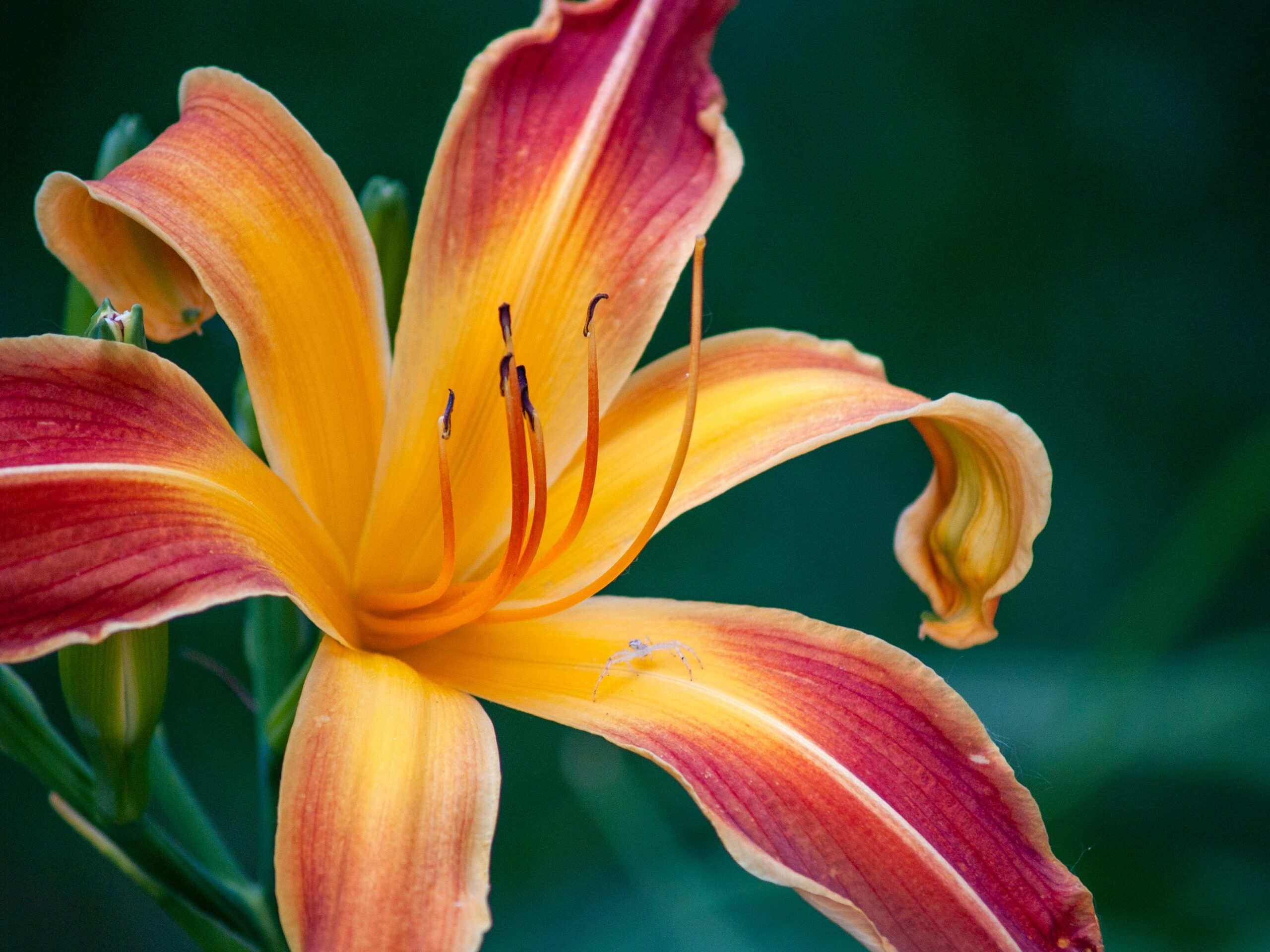 Almost anybody can grow daylilies. Really. All you have to do is plant the bulbs according to the instructions and they'll keep coming back year after year. As the name implies, the flowers bloom only for one day but they're very prolific and produce bloom after bloom, often on the same stem, giving you flowers for weeks. Daylilies do the best full sun and well-drained soil. They thrive in zones 3 to 10.
Salvia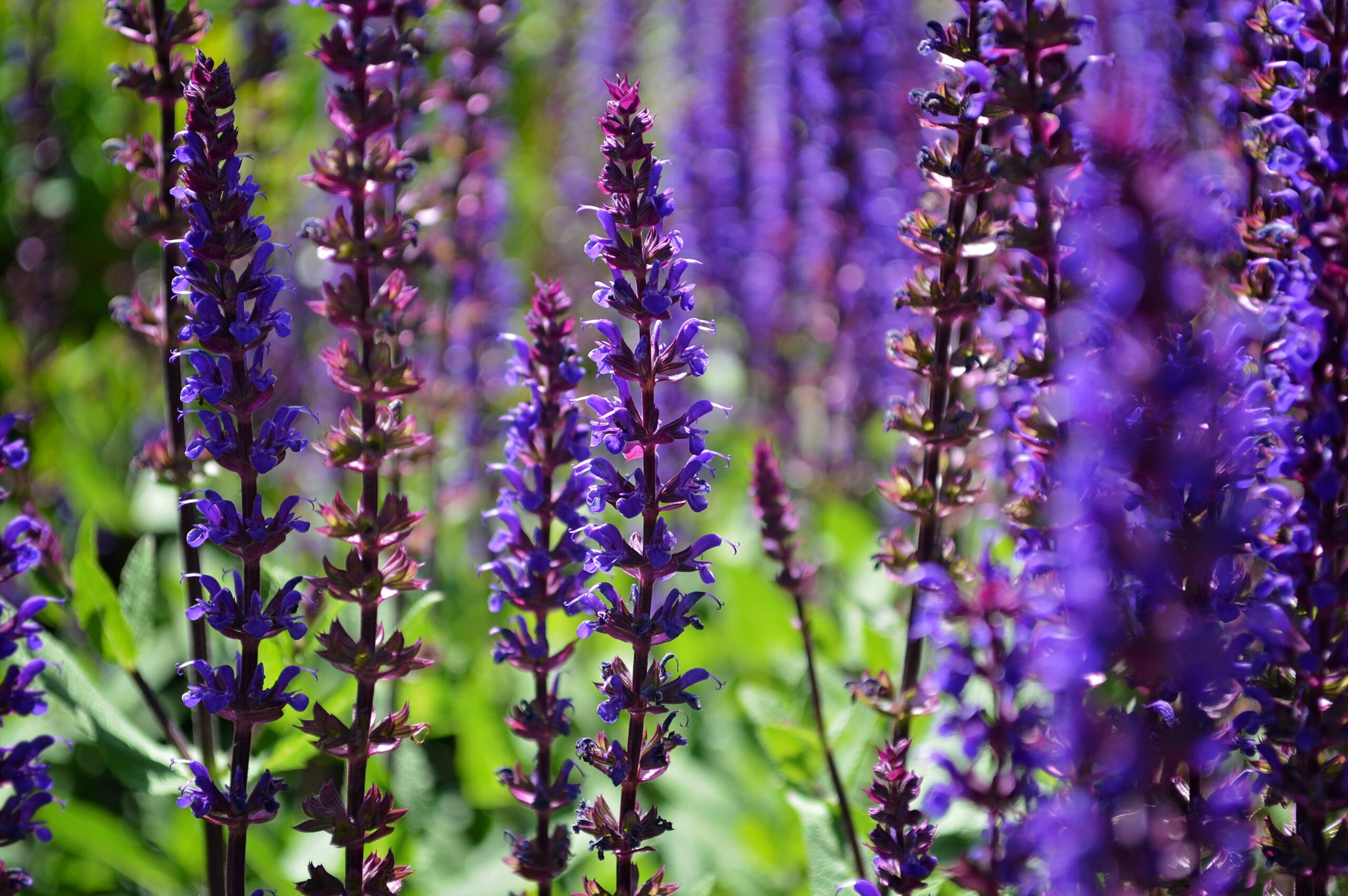 Salvia comes in a variety of colors – blue, red, purple, orange, pink, yellow, and white. This makes them a great choice for so many gardens. Salvia will attract hummingbirds, butterflies, and pollinators. Once established, it's fairly drought resistant. It's also deer resistant but take note that this isn't the same as being deer-proof. (Pro Tip: nothing is actually deer-proof. If deer are hungry enough, they'll eat anything.) Plant salvia in full sun, zones 4-10.
Coreopsis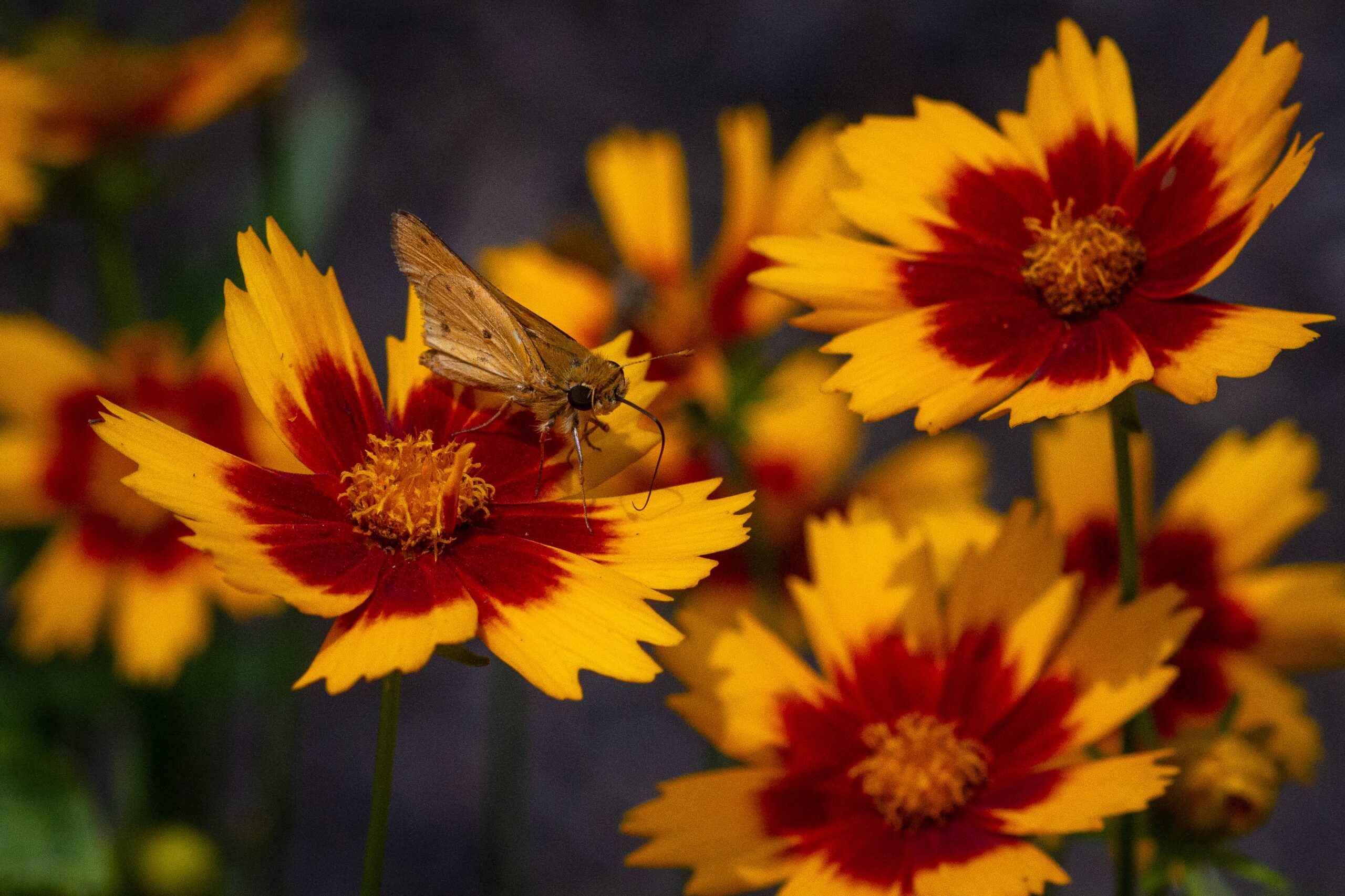 There are many varieties of coreopsis, both perennial and annual. Be sure you know which variety you're planting. The perennial variety will bloom the second year after planting. Coreopsis will attract birds and butterflies to your garden and do well in full sun, zones 3-10. They don't require a great deal of water once established and are long-blooming, so this makes them a great flower for beginning gardeners to grow. They're also deer resistant.
Sedum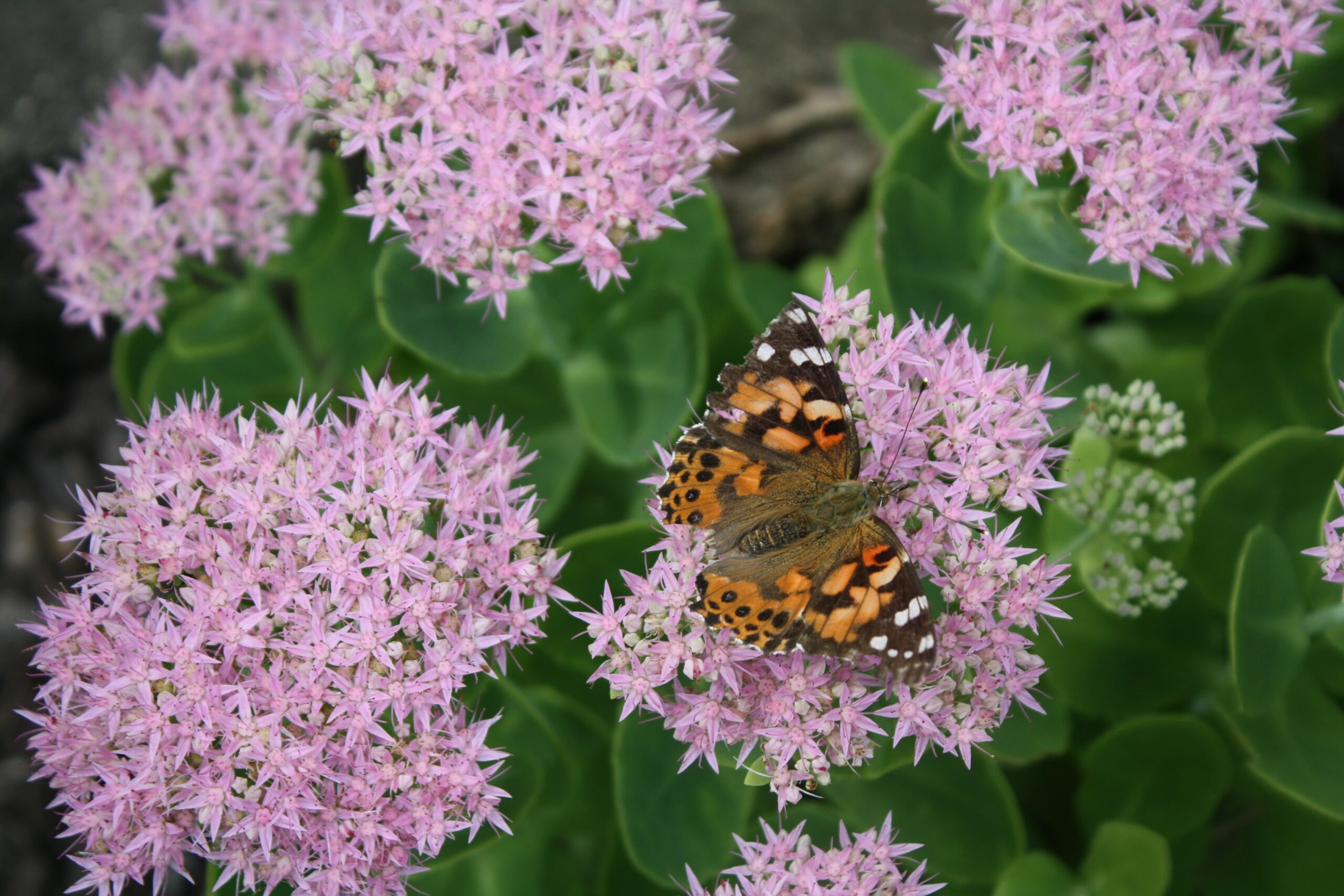 Sedum is one of my favorite flowers. The thicky, fleshy green stalks look almost like a succulent when they sprout in spring. However, in late summer they'll burst into abundant, star-shaped flowers. Sedum comes in many colors. Some of the pink varieties will mellow into a beautiful burgundy color late in the fall. Sedum will grow well in full sun to partial shade and thrive in zone 3 to 9. Sedum is definitely NOT deer resistant. (I know this from experience.)
Daffodils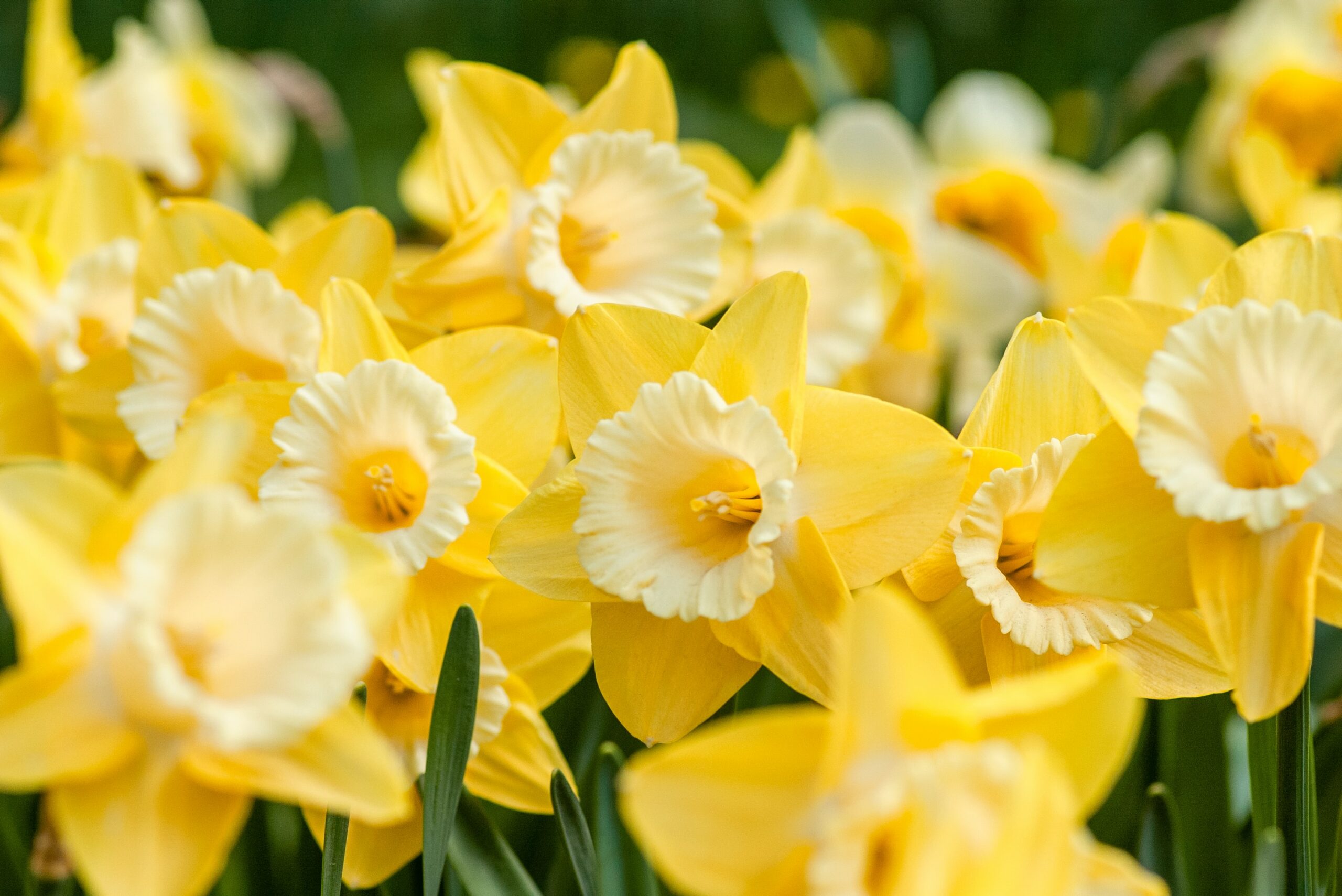 Daffodils are one of those wonderful flowers that herald the arrival of spring and just keep giving and giving and giving, year after year. Over time, daffodils will multiply, so if you plant 10 bulbs you might find that that you have 50 flowers in a few years. If you're gardening on a budget, daffodils are the way to go.
Daffodils are deer resistant but they're not squirrel resistant. To prevent squirrels from digging up and snacking on your newly planted bulbs, try adding some dried red pepper flakes to the bottom of the hole and also mixing some into the soil you cover the bulbs with. Plant daffodil bulbs in the fall, in zones 4-9, and expect flowers in the spring!
Yarrow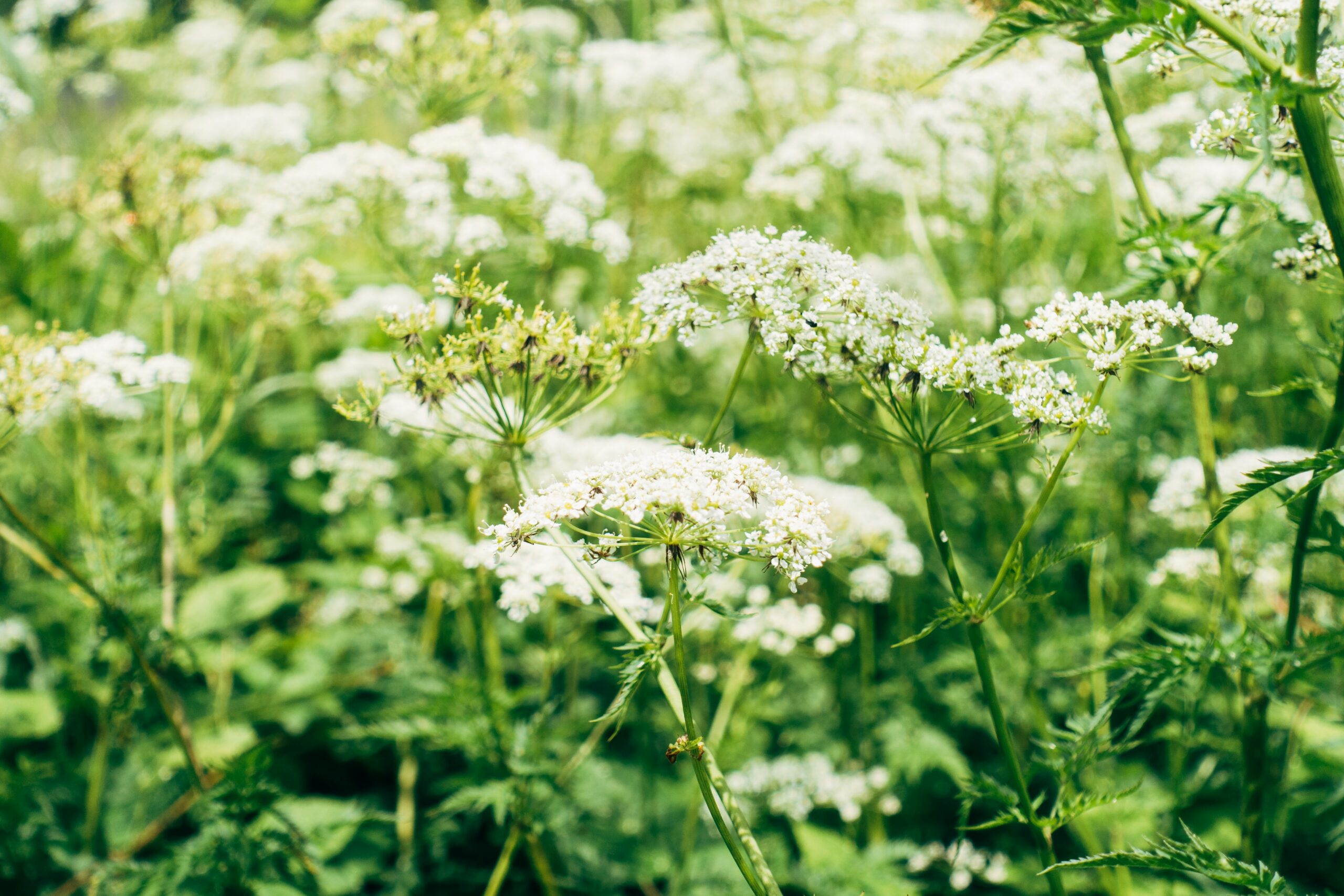 Yarrow is a hardy flower that grows well even in poor soil. It blooms from summer through fall, so it's a good choice if you're looking to add color to your garden later in the season. Yarrow comes in several varieties and colors. Mature plants are 2 to 4 feet tall, do well in full sun and will tolerate poor to average soil. Yarrow has a bitter taste that deer don't care for.
Annuals for Beginning Gardeners
Sunflowers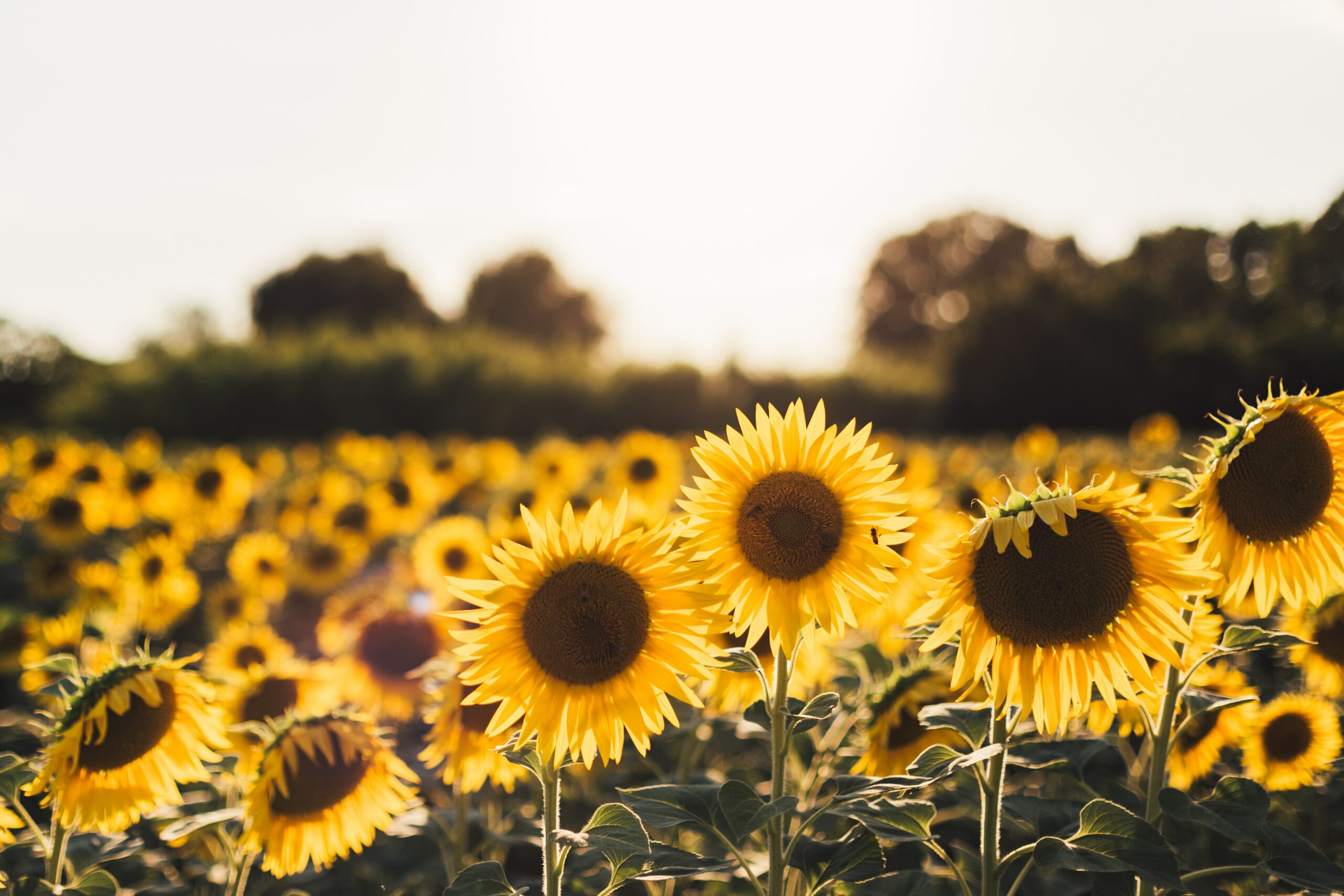 With their towering height and big, brilliant blooms, sunflowers are the showstoppers of any garden. Yet they're surprisingly easy to grow, even for beginning gardeners. Sunflowers attract birds, bees, and butterflies, are heat and drought-resistant and will grow in just about any well-drained soil. As I said, sunflowers are tall – really tall. As in anywhere from 3 to 18 feet! So if you grow sunflowers, you may need to stake them to keep their heavy heads upright.
Cosmos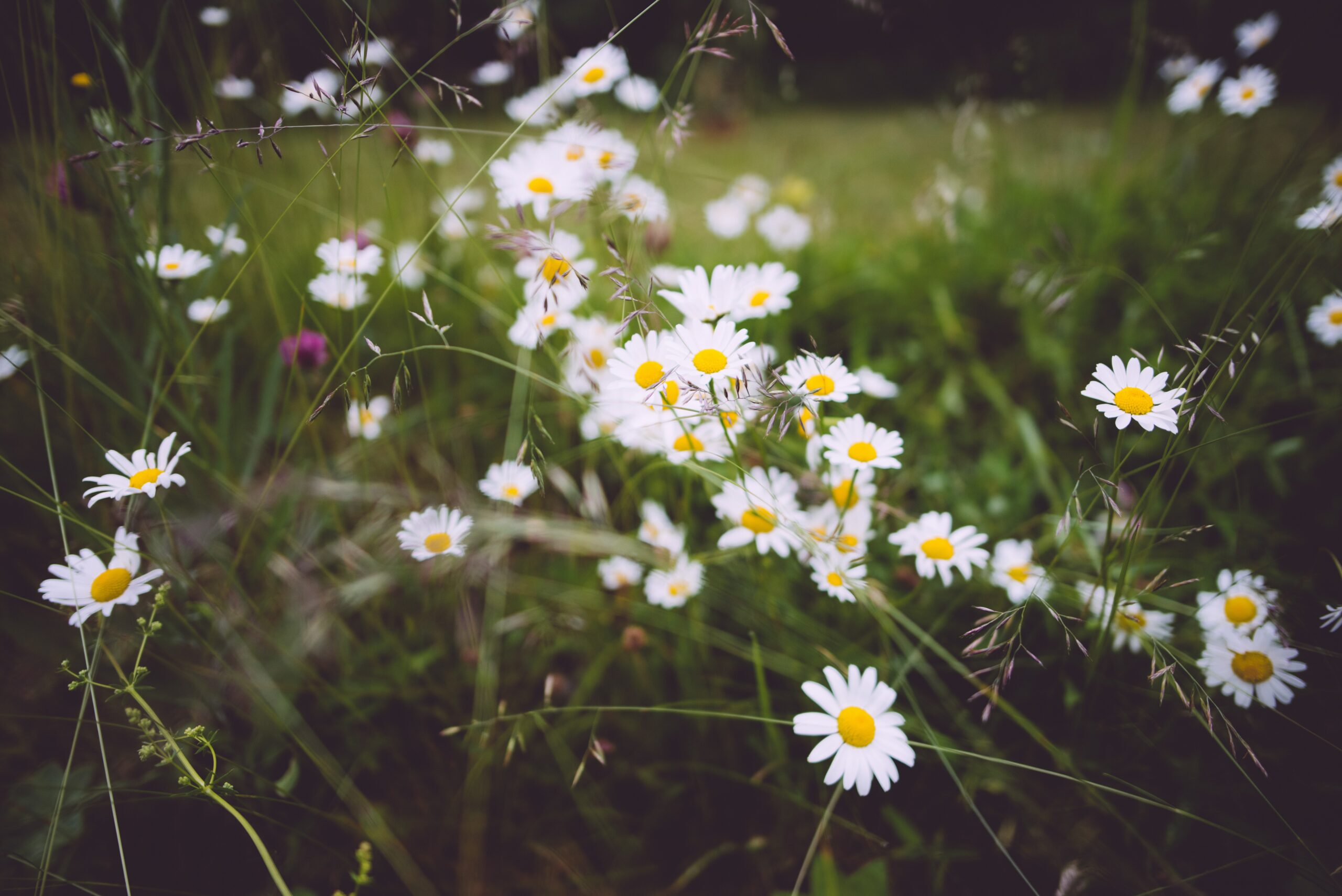 Cosmos do require regular watering but they're very easy to grow from seed and can grow from 18 inches to 5 feet tall, depending on the variety. Cosmos do best in full sun and well-drained soil. In addition to being absolutely beautiful, cosmos can help repel mosquitos!
Marigolds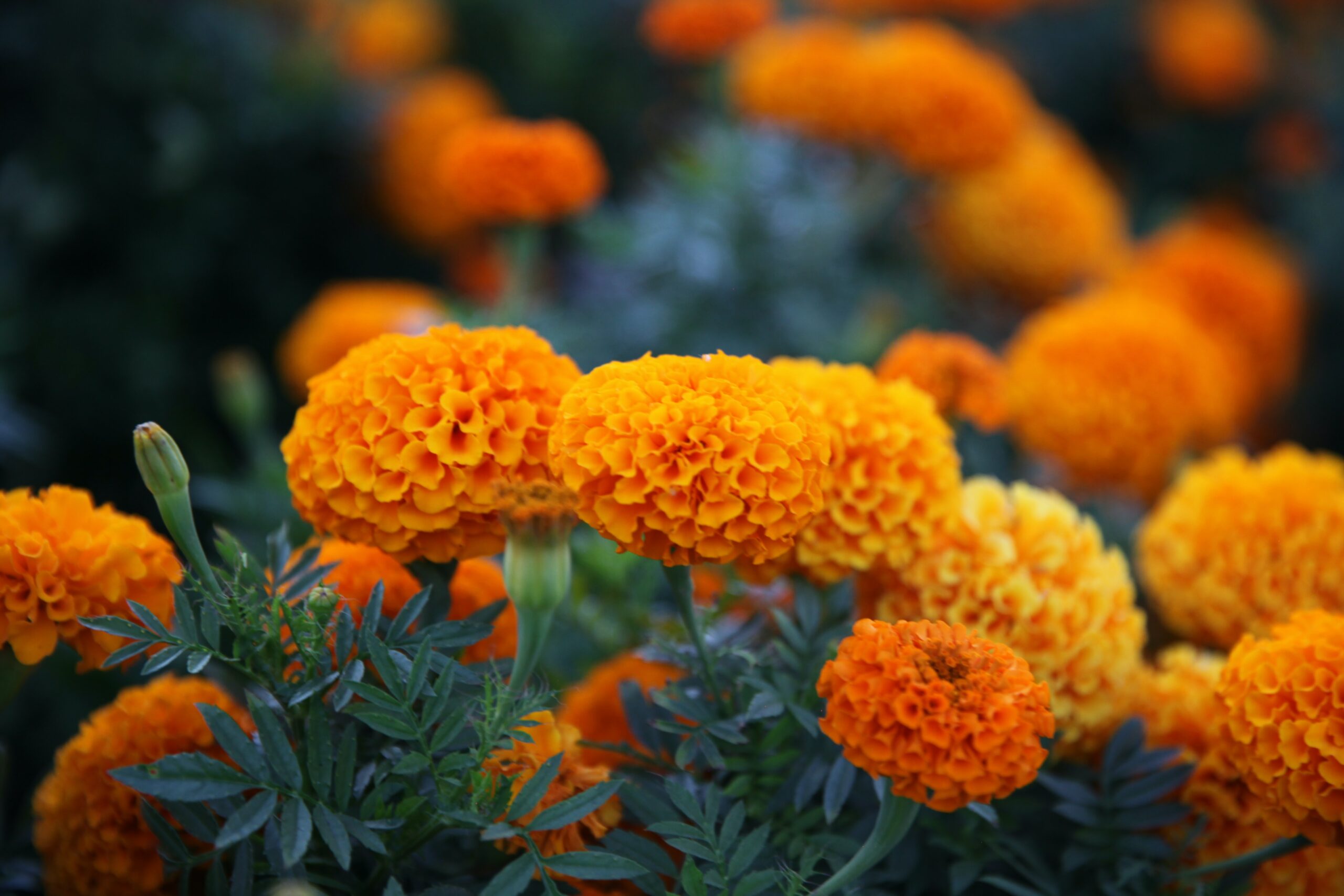 Like cosmos, marigolds need to be watered regularly and do best in full sun and well-drained soil. With a strong scent, they're also mosquito repellent and deer resistant. Marigolds are easy to grow from seed and are long-blooming. They'll add color to the garden in spring, summer, and even into fall.
Geraniums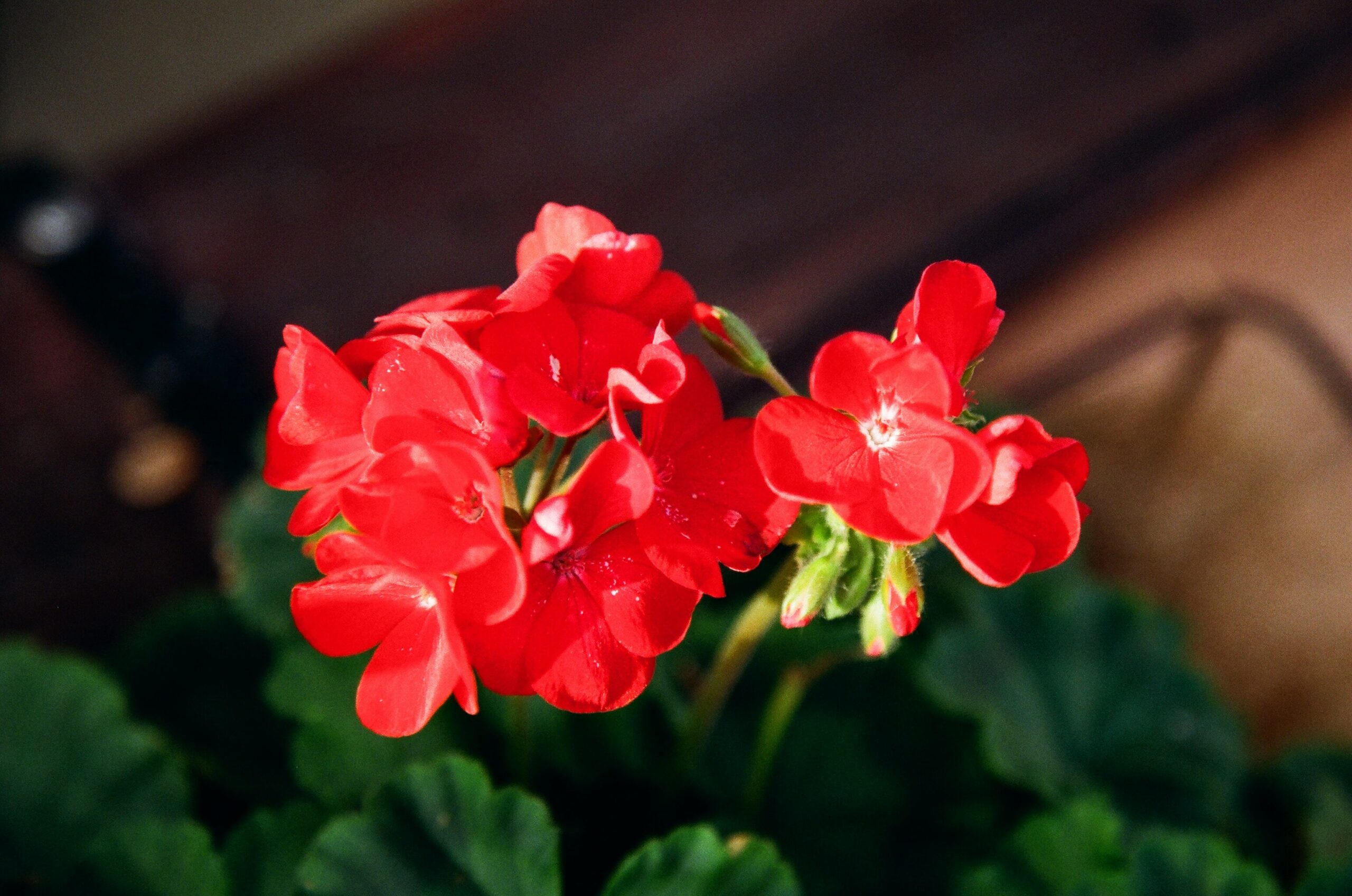 Geraniums come in a variety of colors that will compliment any garden – red, pink, white, purple, and lavender. They grow well in pots, window boxes, hanging baskets or flower beds and are fairly low maintenance, requiring regular but moderate watering. Geraniums do best in full sun but can tolerate partial shade.
Impatiens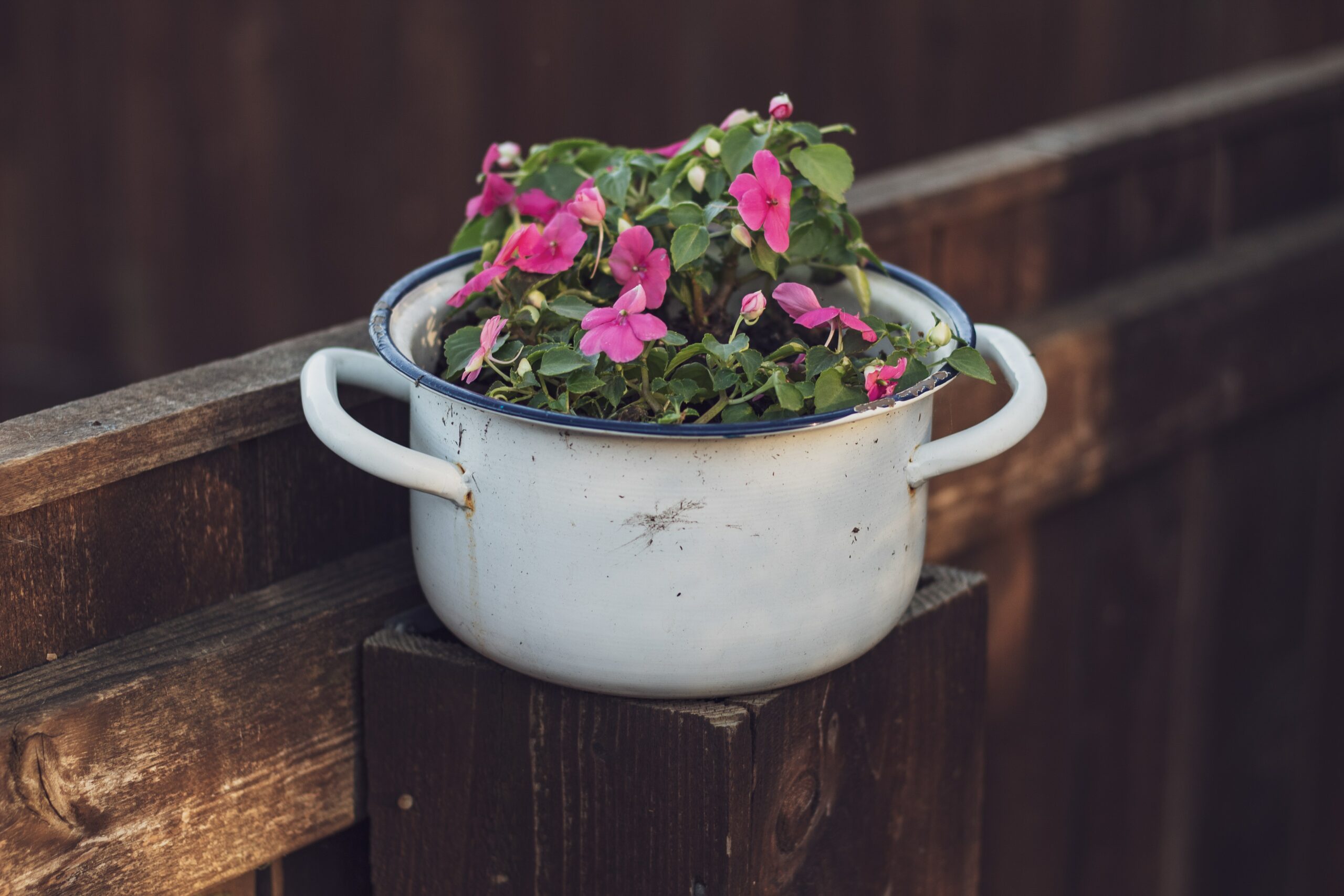 If you're looking for a long blooming plant that does well in shady areas and somewhat loamy soil, impatiens might be just what you need. Impatiens bloom from June until the first frost and grow to a height of 6 to 24 inches. That makes them a good option if you're trying to vary the height in your garden.
Zinnias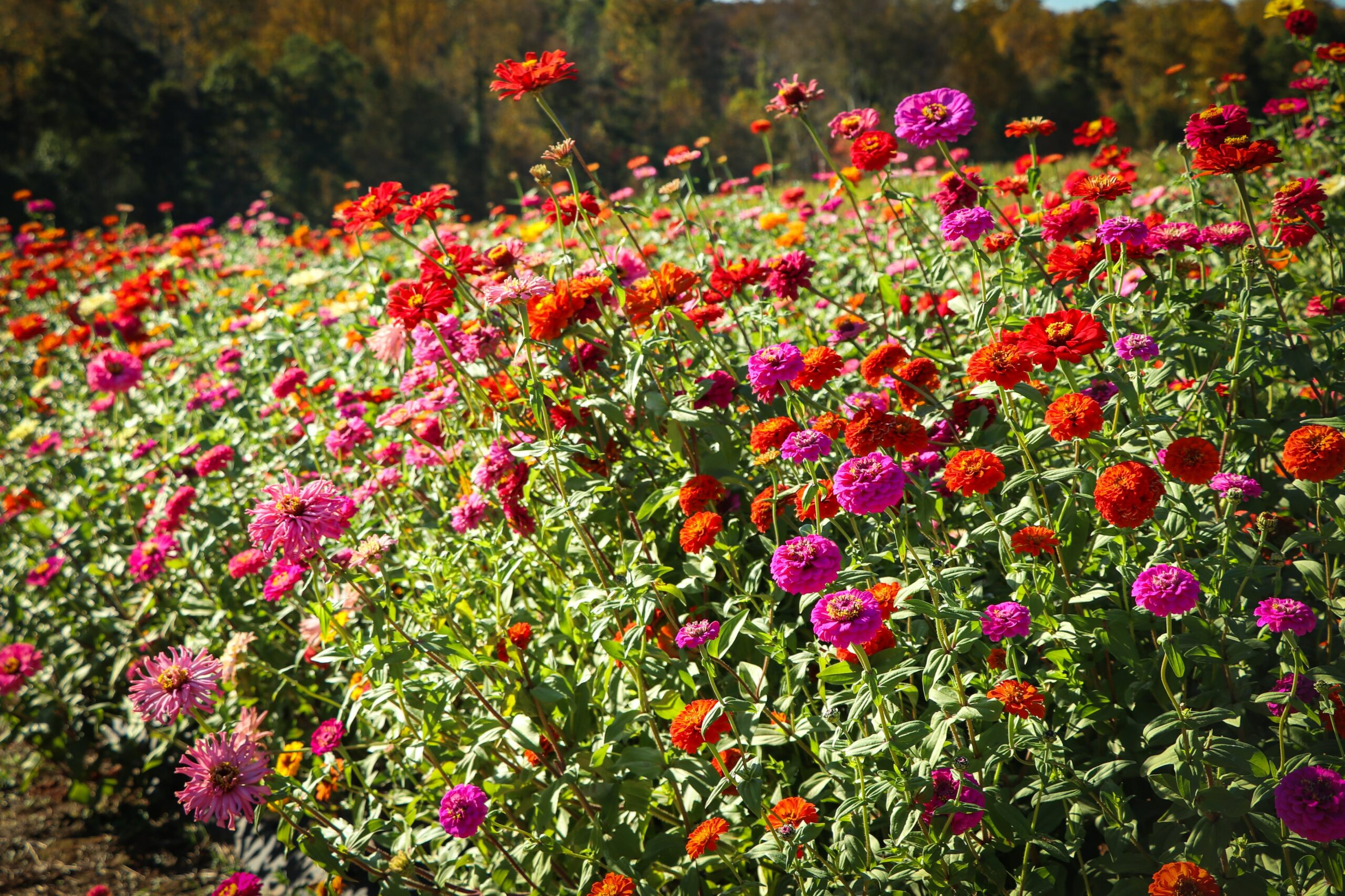 Zinnias are some of the prettiest, showiest flowers in any garden. Maybe that's why butterflies like them. Zinnias are similar to dahlias but usually have somewhat smaller flowers. But some varieties can grow as wide as 6 inches across. And variety is the name of the game for zinnias! They come in a variety of colors and the flowers can be shaped like daisies, dahlias, or pom poms. Zinnias grow need full sun, require moderate watering and healthy, well-drained soil.