This post may contain affiliate links. Full disclosure policy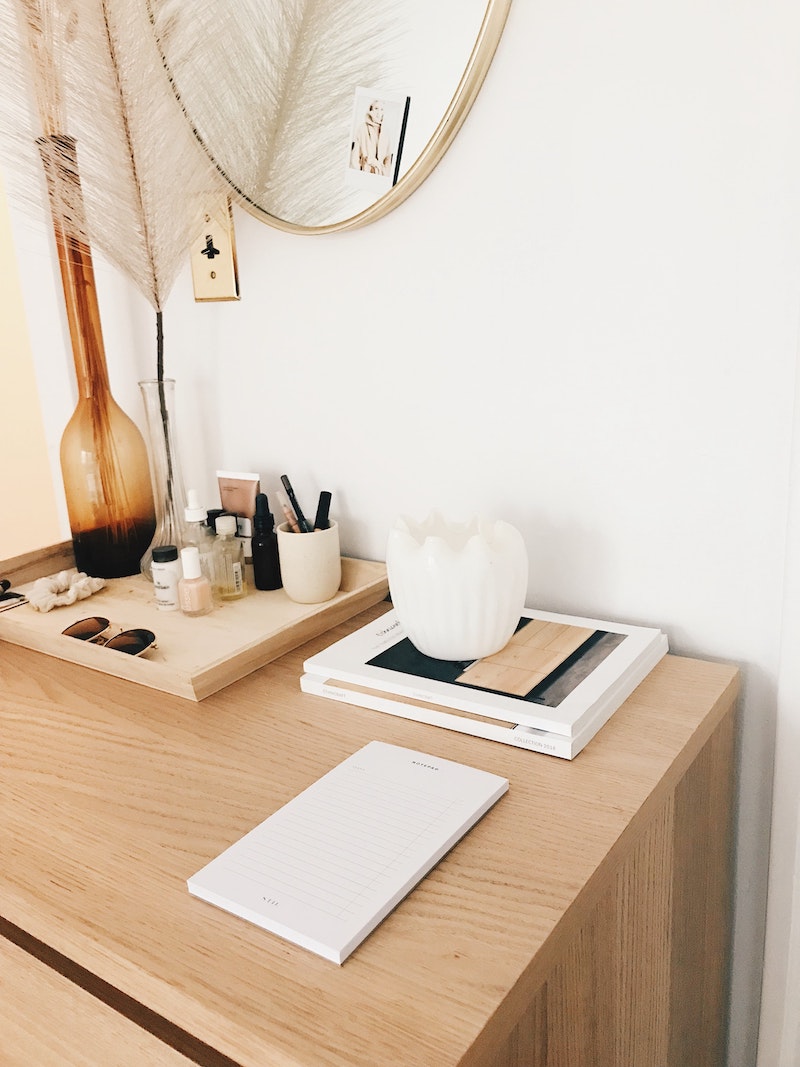 An investment of as little as ten minutes can pay dividends when it comes to keeping your home clean and organized. And if you devote yourself for 10 days to this list of 10 things to organize in 10 minutes, you'll be amazed at how much you can accomplish!
10 Things You Can Organize in 10 Minutes or Less
We all want our homes to function in ways that make life easier. If you've let things pile up for a while, the task of organizing can seem overwhelming. In my experience, feeling overwhelmed generally leads to procrastination. Nobody wants to embark on a task that feels impossible! I'm here to tell you that an organized living space isn't an impossible dream.
Taking even ten minutes to purge, organize, clean, sort, or declutter some of those areas we sometimes neglect can help you enjoy a cleaner, easier, more organized home and life. When it comes to organization, even small changes can bring big results.
Here are 10 things you can organize in 10 minutes or less, along with some of my favorite products for home organization.
Underneath your kitchen or bathroom sink.
Overcrowding is a big problem here. The space under sinks often turns into a cleaning product catchall. Taking ten minutes to organize my cleaning products makes the rest of my cleaning routine easier and faster. Using under sink organizer like this one can help. It doubles the shelf space for smaller products, making them easier to see, but leaves plenty of room for taller bottles and boxes.
Bathroom Drawers
Bathroom drawers are one of my least favorite places to clean, probably because they get messy again so quickly! The good news is that reorganizing a bathroom drawer doesn't take long, at least if you do it regularly. I try to organize at least one drawer, once a week. This is one of those tasks you really need to stay on top of. However, having the right kind of drawer dividers and organizers will increase the chances that you put things back where they belong when you're finished using them
Refrigerator Drawers and Shelves
I think we've all had the experience of looking through the cheese drawer or vegetable crisper and pulling out a bag of green slime that looks like a science experiment gone wrong. Unless you're trying to grow penicillin at home, this isn't a pleasant experience. My solution is to spend ten minutes going through the drawers and making an audit before I go to the grocery store or farmer's market each week. It also encourages healthier eating because I know what vegetables I've got on hand so I plan meals around them before they go bad. I've just ordered a set of these nifty shelf liners for refrigerators. Should make the gook that collects on shelves a lot easier to clean. They work for drawers too!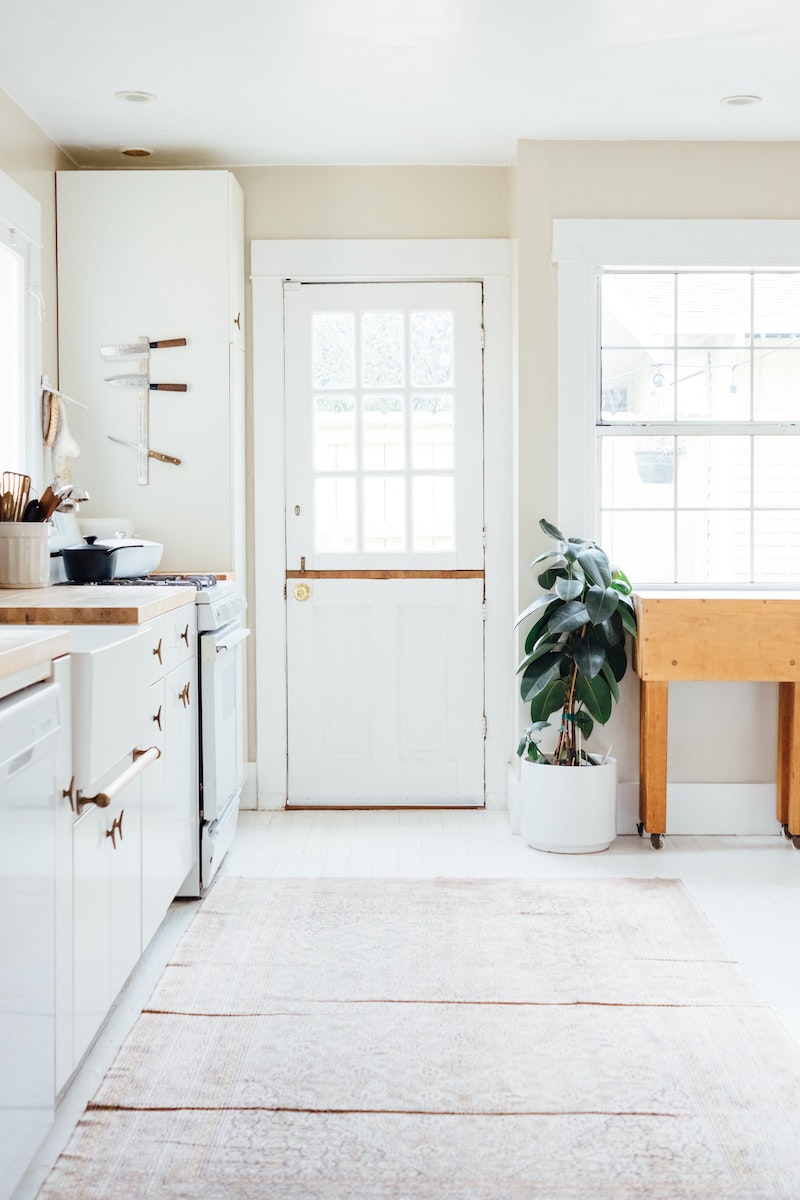 Desk or Workstation
Because I use different spaces for personal projects, crafting, and writing, I've got several desks in several sizes. A smaller workstation is definitely easier to keep organized. But only if you keep ahead of the clutter and refuse to let it become a space for catchall and pile up instead of work. The right kind of desk organizer definitely helps – especially if you're dealing with a small space! I particularly like this one because it can be reconfigured in lots of different ways. Also, it's great for organizing something I always have a lot of, books!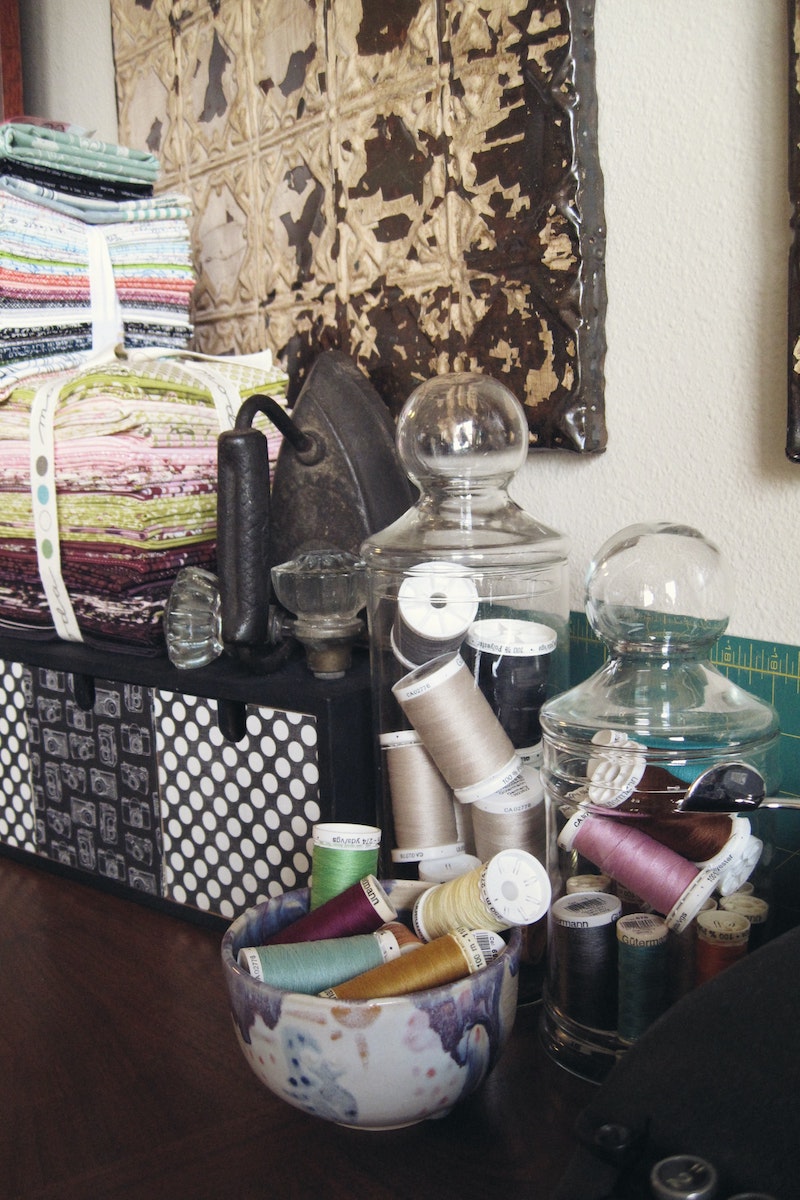 Coffee or Tea Station
With some many people working from home right now, the office break room is now our kitchen. I've long known that one of the biggest benefits of working from home is the ability to take a coffee or tea break whenever I want. But the coffee and tea station is one of the spots that can be easily neglected. Taking ten minutes to wipe down the space and organize your tea, or coffee beans is an easy way to make your home, and your workday, a little bit more enjoyable.
Your Car
Cleaning the car is something you can easily accomplish in ten minutes or less. I'm not talking about a deep clean here. But taking a little time to get rid of any garbage and wipe down the dashboard will go a long way in helping your car stay organized and look tidier. Keeping a car-sized garbage container on hand will make the job even easier.
Receipts/Mail/Coupons
In theory, we're supposed to be living in a paperless society. Well, I don't know about you, but my papers still seem to keep piling up. I can't deal with every piece of paper the moment it comes in. Nobody can! I tend to shove all of these things I don't want to throw away, at least not yet, in a kitchen drawer. Cleaning out that drawer out on a regular basis helps. And it doesn't take long. But I love the idea of organizing the things I do want to keep into some of these color-coded boxes.
Your Spice Cabinet
Back in the day, while on an interview for an administrative position, I listed the fact that my spices were alphabetized as a reason I should be hired. (P.S. I got the job.)
To this day, I'm kind of obsessive about keeping my spices organized. If you love to cook as much as I do, you have a LOT of spices. Being able to find the one you want when you want it can save a lot of time and hassle when you're cooking. Angled spice organizers save space and make the bottles easier to see. Mine were sized for my pullout spice rack but these adjustable organizers are great too.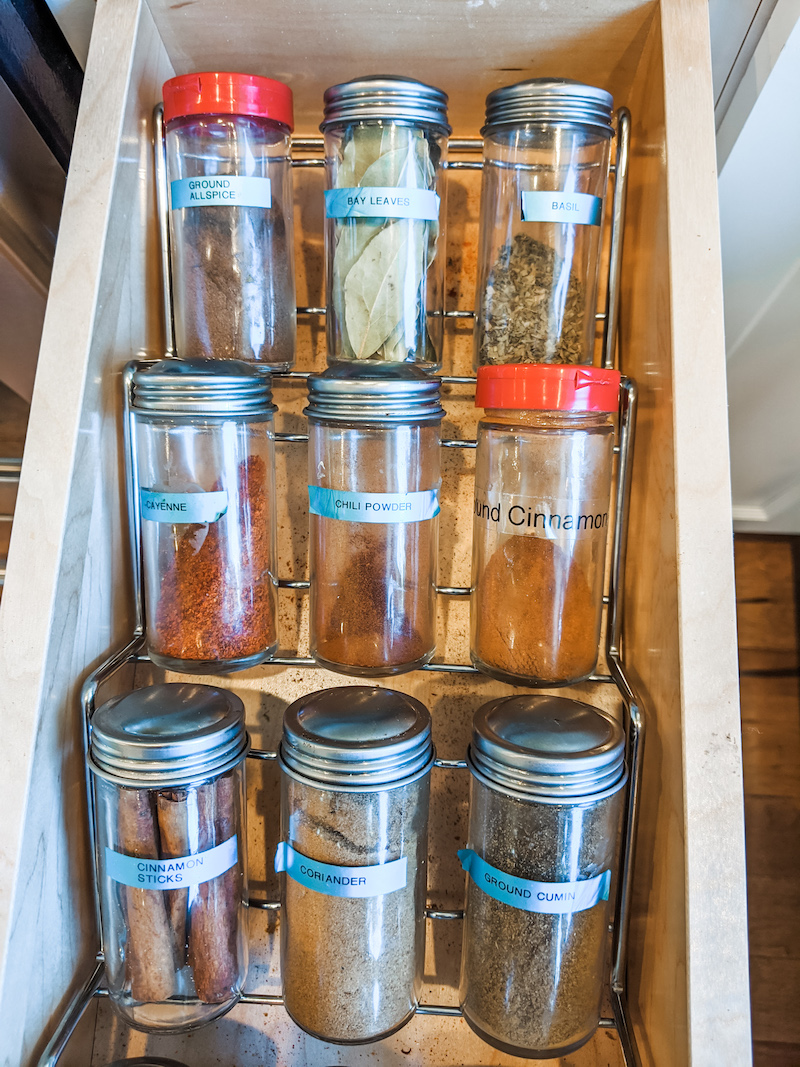 Something else I love for keeping my spices organized is my P-Touch Label Maker. Having a label on every bottle of spices makes it easy to know what's inside. (It also just looks kind of cool.) Really, if there was only ONE organizational tool that I wouldn't want to give up, it's my P-Touch. Making labels for my craft supplies, quilting fabric, and file folders keeps every room in my house more organized.
Front or Back Door Entryway
Do you have a designated spot to take off shoes and coats? The front of back entry is one of the easiest places to clean up, especially if you have a spot where family members can quickly hang up a coat and stow a pair of shoes. However, if you have a big family you might need to limit each person to only one pair of shoes!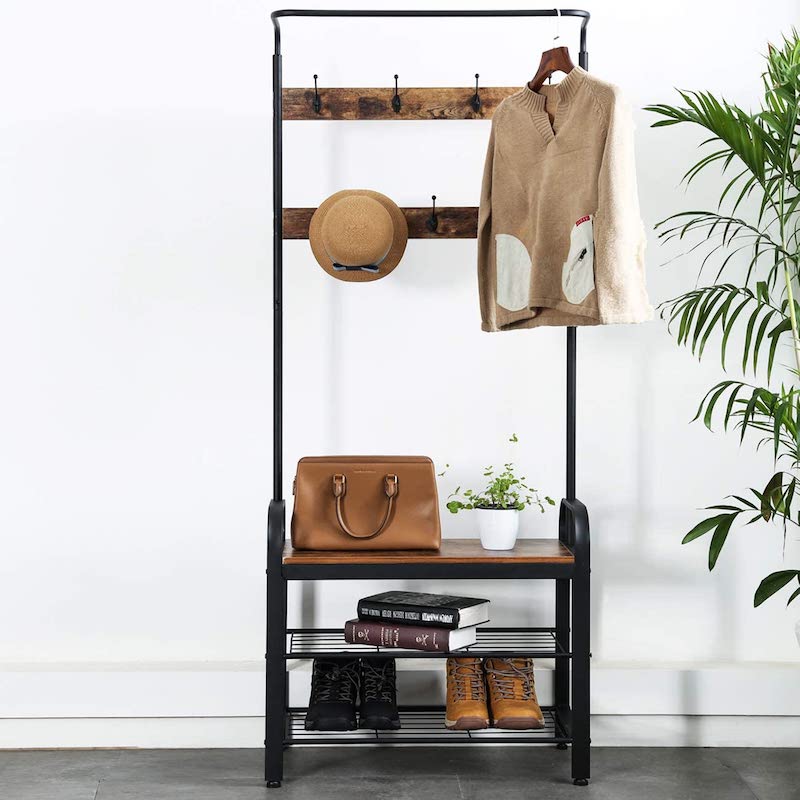 Bookshelf!
Not surprisingly, I have a LOT of bookshelves and they're all full. Organizing them is one of my favorite things and really doesn't take much time. But with so many books on my "keeper shelves", trying to keep track of the books I am currently reading or planning to start next (yes, I read more than one book at a time) can be a challenge. My nightstand is piled high. Too high! But I love this small bookshelf that can be placed anywhere. I've just ordered one so I'll always be able to keep track of my current and to-be-read books.
Organization Is Easier Than You Think!
Getting organized can seem overwhelming. Breaking the job up into smaller, easy to accomplish, ten-minute tasks is a great way to begin. Try organizing in 10 minutes just one of the ten areas I've listed above today. You might be surprised by how easy it is, and how good it makes you feel.
Organizing even one of these spaces might be just to boost you need to turn the dream of home organization into a mission accomplished!