This post may contain affiliate links. Full disclosure policy
THIS POST MAY CONTAIN REFERRAL LINKS. IF YOU CLICK THROUGH AND TAKE ACTION, I MAY BE COMPENSATED, AT NO ADDITIONAL COST TO YOU.
If you know me at all, you know that when I love something, I love it intensely and absolutely must tell people about it.
To that woman I accosted in the fiction section of the bookstore, insisting you could not leave without a copy of Kristan Higgin's Good Luck With That, I apologize if I frightened you.  On the other hand, what's a little scare if you a get really great read out of the deal? You're welcome.
Okay, yes. It is possible that I sometimes go overboard in my enthusiasm.  Who doesn't love sharing a good thing? I consider it a sort of public service on my part.
That's why I've decided to share what I'm loving now, amazing stuff that I'm sure you'll love too.
Starting with…
MY EYES
Wait. I should clarify that. I've always liked my eyes. I'd be literally lost without them, right? But I've never been wild about my eyelashes.  They've always been sparse side and have gotten even skimpier as I've gotten older.
However, few months ago, friend turned me on to Lash Boost from Rodan and Fields. I'm so glad she did! It took about three months but the difference is amazing!  Just take a look at the before and after photos.
Before: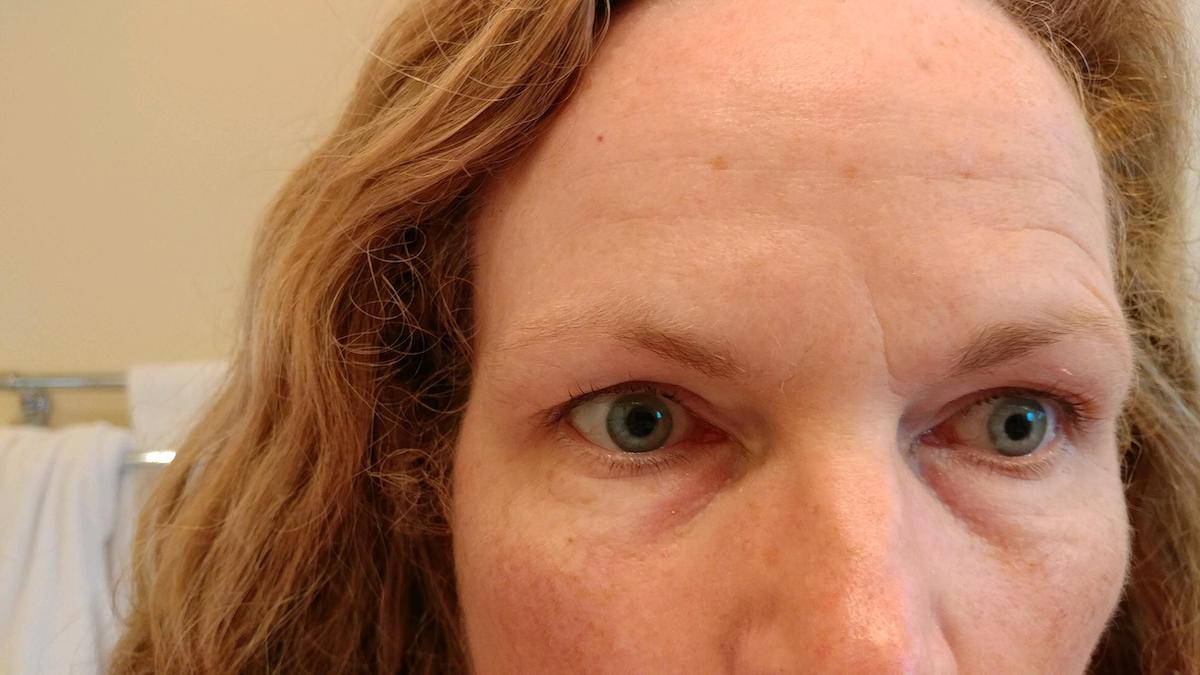 After: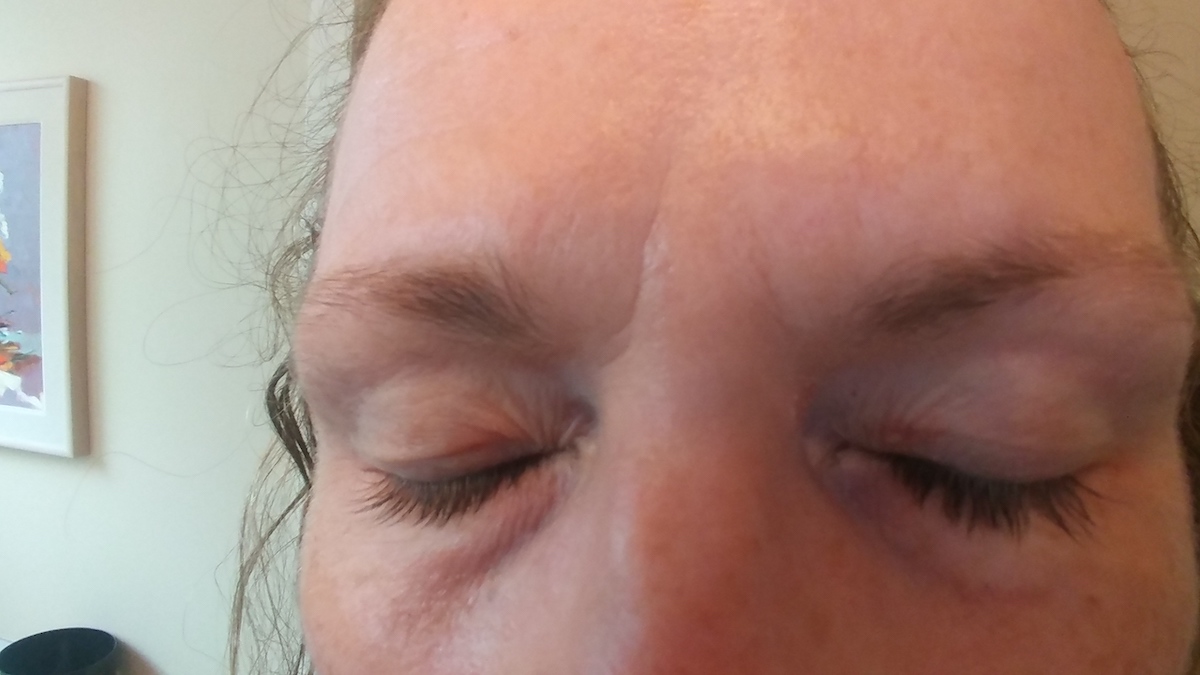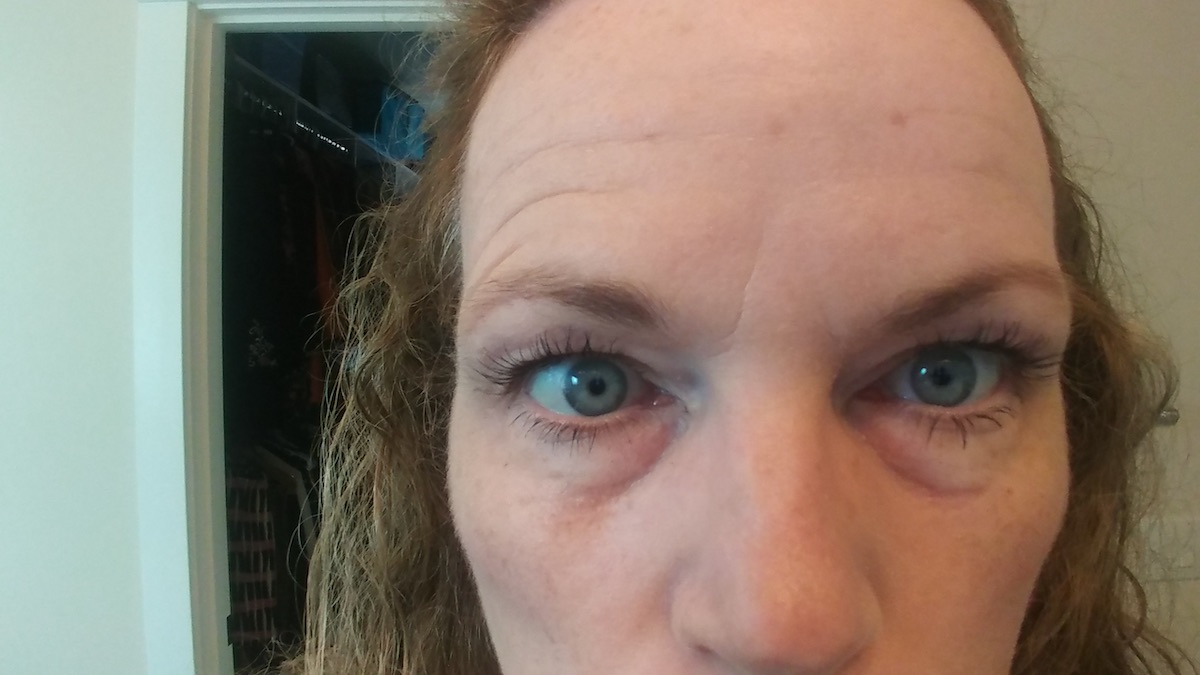 Incredible, right? I've finally got the lashes I always wanted! This stuff is fabulous.  The only down side is that it's pricey. But, I'm thrilled with the results so, for me, it was completely worth it.  Check it out! (BTW, while I sometimes make a little money when you click and purchase through my links, I am not an affiliate or consultant for Rodan and Fields. I just really love this stuff and wanted you to know about it.)
But what good are gorgeous lashes if mascara rubs off on your eyelids so you look like a cast member from The Walking Dead? I've got a solution for that too: Bobbi Brown Intensifying Long Wear Mascara.
It doesn't flake, doesn't rub off on my eyelids, but still washes off easily when I take off my makeup. And it makes my newly long lashes look even longer. See?
PONCHOS, AND CAPES, AND SCARVES, OH MY!
I've told you before about how the right kind of layering makes fashion beyond 50 so fabulous, adding interest to an outfit while camouflaging bumps and bulges, giving you a long lean line.
But the real reason I love accessorizing outfits with ponchos, and capes, and scarves? They're just fun! And when the temperature drops, wrapping up in a cape feels like wearing a hug.  So cozy.
This fall, my favorite fabulous poncho came from Francesca's. I've been wearing it everywhere and getting so many compliments. They show it with jeans on the website, which is fine. I prefer to pair mine with a black sweater and black skinny ankle jeans that look like leather from White House Black Market. It's a very chic and slimming look.
And if you love paisley like I do, check out this luscious black and gold cape from Chico's. (Apparently, they're called ruanas now. Whatever.)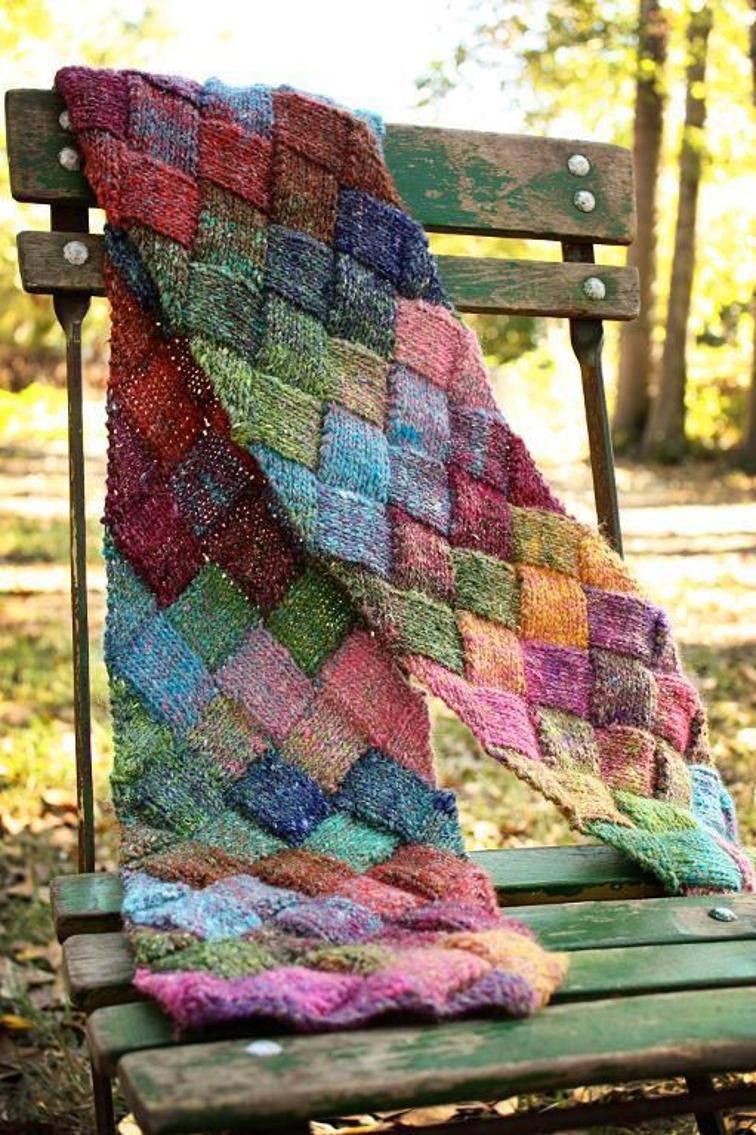 So elegant and so versatile. Dress it up or dress it down, there's nothing I don't love about this cape/poncho/ruana.  Call it whatever you want, I call it gorgeous.
Something else I'm loving? Scarves.  Not buying them so much as knitting them. Right now, I'm all about knitting Entrelac Scarves using this free pattern I downloaded on Craftsy.
The pattern is pretty easy and knits up quickly, and using variegated yarn keeps things interesting. I love seeing the colors and pattern emerge while I'm knitting.  The pattern suggests an aran weight yarn but I'm using this Wisdom Poems Silk Yarns. It's less expensive and knits up beautifully.
You'll need four skeins to make the entrelac scarf. I'm using Magic Carpet, which is similar to the color way in the pattern.  I've also ordered more yarn in Night Dive, which will make a beautiful Christmas gift for a family member who loves blue.
PUMPKIN EVERYTHING
Apparently there are people who are sick of pumpkin spice. I am not one of them.
I love all things pumpkin – pumpkin pie, pumpkin ice cream, and even pumpkin soup. (There's a recipe for pumpkin crab chowder that I'm dying to try. I'll report back after I do.) And, of course, I love pumpkin spice lattes!
There is, however, a downside to my penchant for pumpkin. A lot of the things I listed have a lot of fat and sugar and calories. Indulging too frequently can quickly start the needle on my bathroom scale hopping, and not in a good direction.
That's why I'm so happy to have found Twinings Pumpkin Spice Chai tea. It's flavorful, delicious, and oh-so- pumkin-spicey but has zero calories!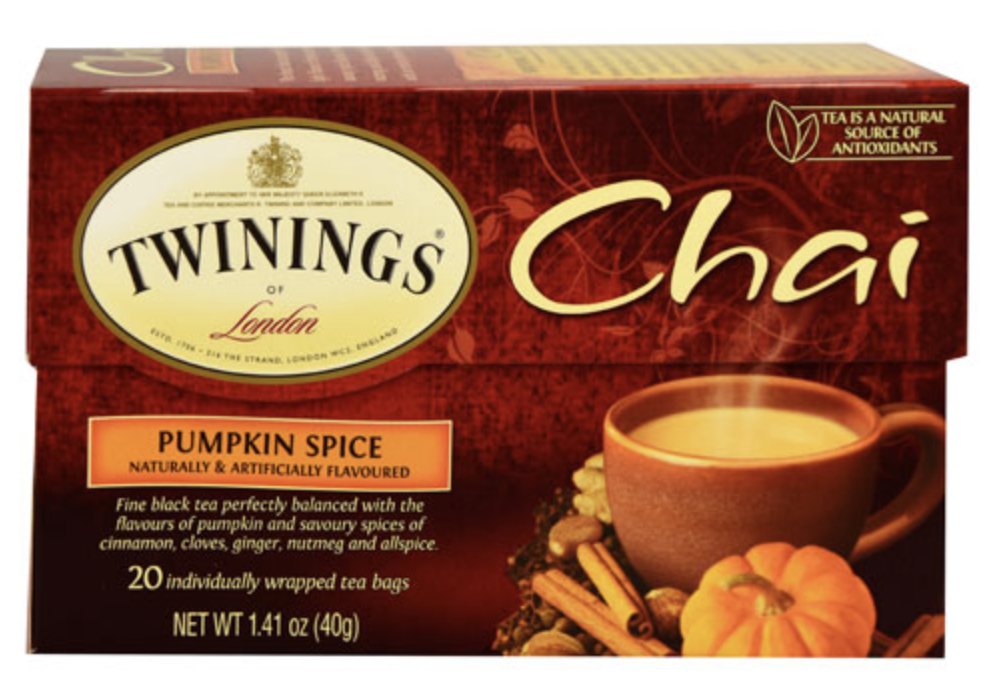 If I'm craving a treat, I add a little milk and a teaspoon of honey.  It a great, guilt-free indulgence on a chilly fall afternoon. Pair with a warm fireplace and some fuzzy socks and you're in for some true autumnal bliss.
Sharing Good Things
I love to share fun finds with everyone who will listen, but I also enjoy hearing from you! This is a community, after all! What are you loving this season? What can't you live without? Please tell me everything.