This post may contain affiliate links. Full disclosure policy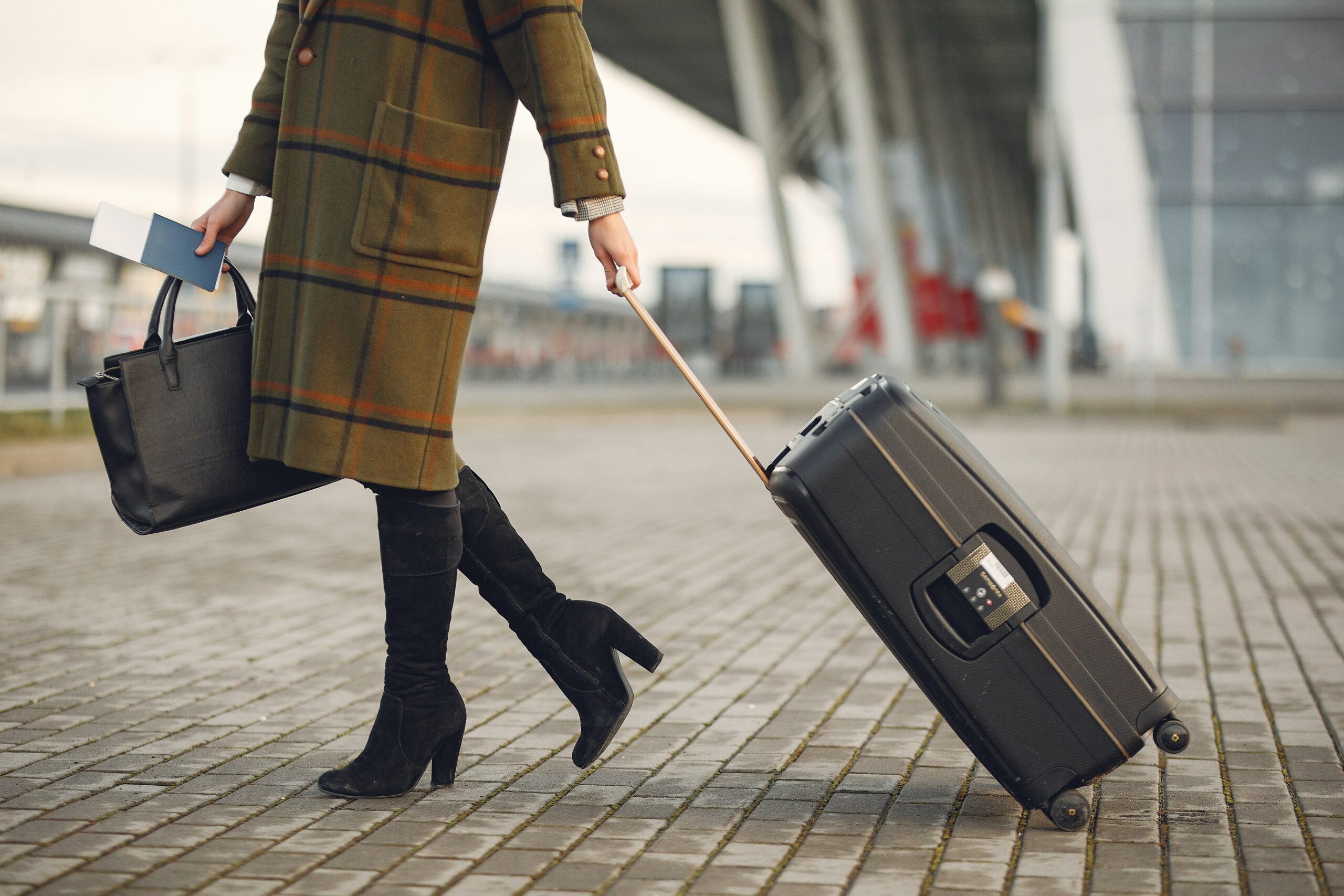 One of the things I've missed the most over the past year has been travel. And one of the things I miss most about travel is the preparation that goes into it (Although I've been very lucky to get some travel time in during my book tour!).
Have you heard? Turns out, planning and anticipating a trip can actually lead to higher levels of happiness! Since things are starting to look up, I'm starting to think once more of travel, and planes, and hotels, and shopping, and sight-seeing, and…well, you get the picture.
To go along with my daydreaming, I also wanted to put together some of the travel safety tips I've found to be most useful over past vacations, trips, and book tours.
Read on below!
Travel Safety Trips: Safety in Planning

Research!
While one fun part of planning is deciding where to go, where to eat, and where to shop, it's important to make sure that these places don't just look like they'd be a ball (or that their Instagram pages aren't just carefully curated!). A picture may be worth a thousand words but sometimes those pictures can be deceiving.
Make sure to read online reviews, preferably from multiple, third-party sources, verified sources from people who've actually been there. It's also a good idea vet the location on GoogleMaps, and to even search, "Is XYZ safe?".
Back Ups!
No matter how cautious you may be on your trip, or how many safety tips you may study, it is entirely possible that the worst happens and you lose a piece of luggage, purse, or wallet.
So, why not plan ahead for exactly that? Scan and print out copies of your passport, IDs, maps, lodging confirmation, or any other itinerary items – and store them separately from the real things.

Buddy System!
Do you remember back in summer camp how you never went to the bathroom alone, but instead always made sure to go in a group of your buddies? Well, the same principle applies here.
If you're traveling alone, make sure that a trusted family member or friend knows where you're planning on going as well as when, and try to check in with them throughout the trip. Print out a copy of your itinerary for them. Now, this isn't for accountability (and you shouldn't be afraid to add on spontaneous activities!) But if you do go static for a while, it's good the someone knows what hotel reception or airline check-in desk to get in touch with to make sure that the only thing that got lost was your phone charger/
Travel Safety Trips: Safety in Packing/Getting There
Pack Right!
First off – make sure your most important items stay on your person rather than in a checked-in bag. Which leads directly to my next tip; always make sure that if it's not checked in, then it's firmly by your side.
I've heard too many stories of set-down bags or purses strung along the back of chair. Have your eyes and your hands on your items at all times. I'm a big fan of cross-body bags for travel. That way, I know I won't set the bag down "just for a second", only to find it's disappeared.
Keep it Secure!
Lock your bags (if you're checking in luggage this should be a TSA-approved one. Otherwise, opt for one that isn't – some thieves can get ahold of TSA universal keys). This goes for both checked-in and carry-on luggage.
Likewise, make sure your purse has a zipper, buttoned flap, or some other means of closing somewhat securely. I'm also a big fan of purses with RIFD compartments, which can prevent thieves from scanning your credit card or passports without your knowledge. This Travelon cross-body bag with RIFD pockets is similar to the one I own.

Keep it Together!
One way to help keep your bags safe is by combining your luggage. For example, if you have a rolling suitcase, loop your purse or carry-on around its handles (tightly enough to be firmly attached). This works best for when you're waiting in security or sipping a coffee at the airport gate rather than when in motion.
Money in New Places!
Try to have allotments of cash not just in your purse, but also in your carryon bag or even your pocket. It can also help to have an emergency credit on hand – just in case!
Travel Safety Trips: Safety in Hotels
Again – Research!
Just as with anything else on your trip, research is your friend. Since I covered this ahead, I won't bore you by rehashing.
Close Curtains!
Not only does this provide you with basic privacy, it also means that anyone passing by your hotel doesn't know your comings and goings. One thing to keep in mind? If you can see into other buildings or see people on the streets, chances are they can see you as well.

Do Not Disturb!
As nice as fresh towels are each day, having housekeeping visit your room on a daily occasion only increases the amount of traffic going and out of it. This creates greater chances for unsafe conditions to be introduced.
Instead, consider cutting down on the amount of housekeeping and use your handy 'Do Not Disturb' sign. You can always call down to the front desk to request new towels if need be. And, of course, don't leave your purse, wallet, or valuables laying around the room when you're not there. Expensive jewelry is best left at home, but if you must bring valuable items with you, call ahead and ask if your hotel has a safe or lockbox in the room.
Keep it Secure – Again.
When you're booking hotel, try to do so online. This means that you're sharing less personal information verbally at the receptionist's counter.
Likewise, if possible, request a room that's not on the first floor. Being on higher floors can help reduce the likelihood of break-ins.
After a year of being grounded, I know that so many of us are looking forward to traveling again. By planning ahead, doing your research, and following these simple tips, you can make that your next trip is safe, and just as much fun as you'd dreamed it would be.