This post may contain affiliate links. Full disclosure policy
THIS POST MAY CONTAIN REFERRAL LINKS. IF YOU CLICK THROUGH AND TAKE ACTION, I MAY BE COMPENSATED, AT NO ADDITIONAL COST TO YOU.
Cookies, banana bread, muffins, oh my! Today is World Baking Day and it's time to fire up those ovens, Fierce Friends. Don't tell my Weight Watchers Freestyle Plan, but sometimes I just need sugar. And carbs. And butter. And joy.
Here are a few of my go-to recipes when those cravings hit and a few baking cookbooks that have guided me along the way. 
Healthier Banana Bread with Cardamom, Olive Oil, Dates and Chia
This one is inspired by my novel, THE PROMISE GIRLS, and basically is its own character in the book. The healthy additions of olive oil and chia balance out the fact that you can't just have one slice. Plus, the cardamom adds a hint of spice that is the perfect complement to those ripe bananas.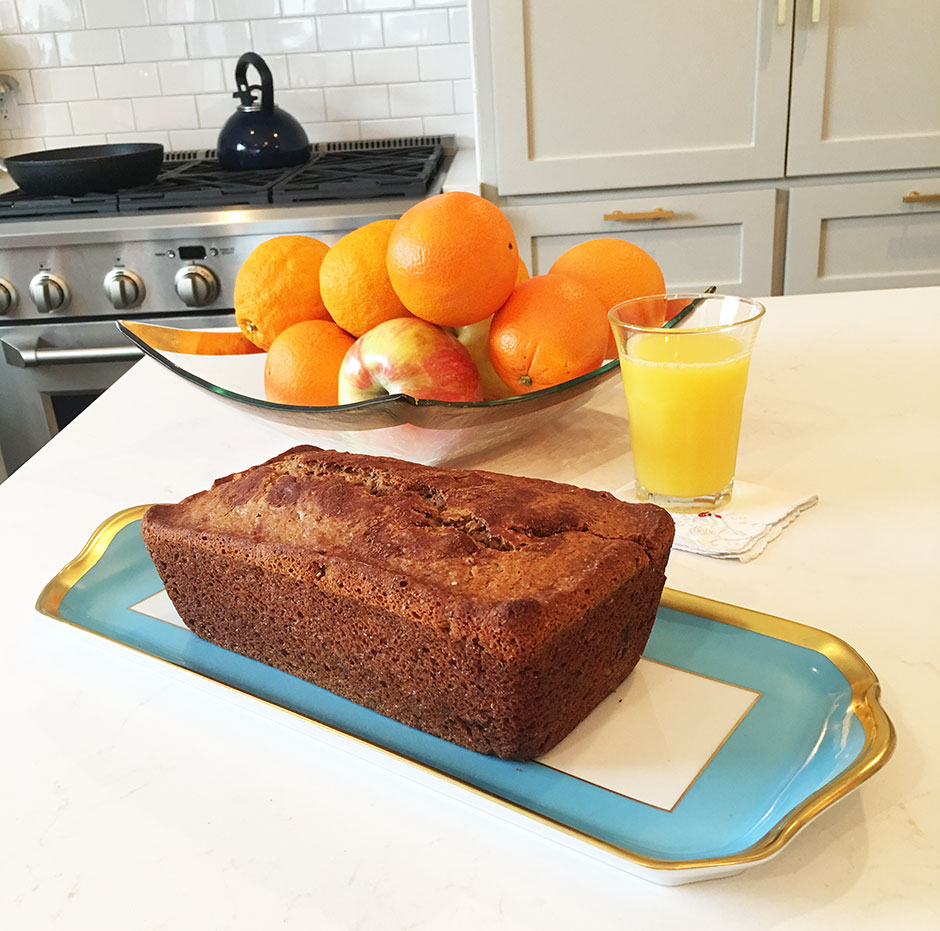 Ingredients
⅓ cup extra virgin olive oil
½ cup honey
2 eggs
2 ripe bananas, mashed
2 tbsp fat free plain yogurt
¼ cup low-fat milk
1 tsp baking soda
1 tsp vanilla extract
½ tsp ground cardamom
½ tsp ground cinnamon (plus more for swirling on top)
½ tsp ground nutmeg
2 tbsp chia seeds
1 cup wheat flour
1/3 cup white flour
6 Medjool dates, pitted and chopped (about ½ cup chopped dates)
⅓ cup chopped walnuts
Instructions
Preheat oven to 325.
Whisk together olive oil, honey and eggs in large bowl. Add bananas, yogurt and milk and whisk again. In a separate bowl, combine dry ingredients. Add dry ingredients to wet ingredients. Use a wooden spoon and be careful not to overmix. Gently stir in dates and nuts.
Pour batter into a lightly oiled 5¾ X 3 loaf pan. Sprinkle more cinnamon on top and using a knife, make a swirl pattern on top.
Bake for 1 hour, 5 minutes or until a toothpick comes out clean.
Adapted from The Mediterranean Dish 
"Lil' Bit O' Sin" Muffins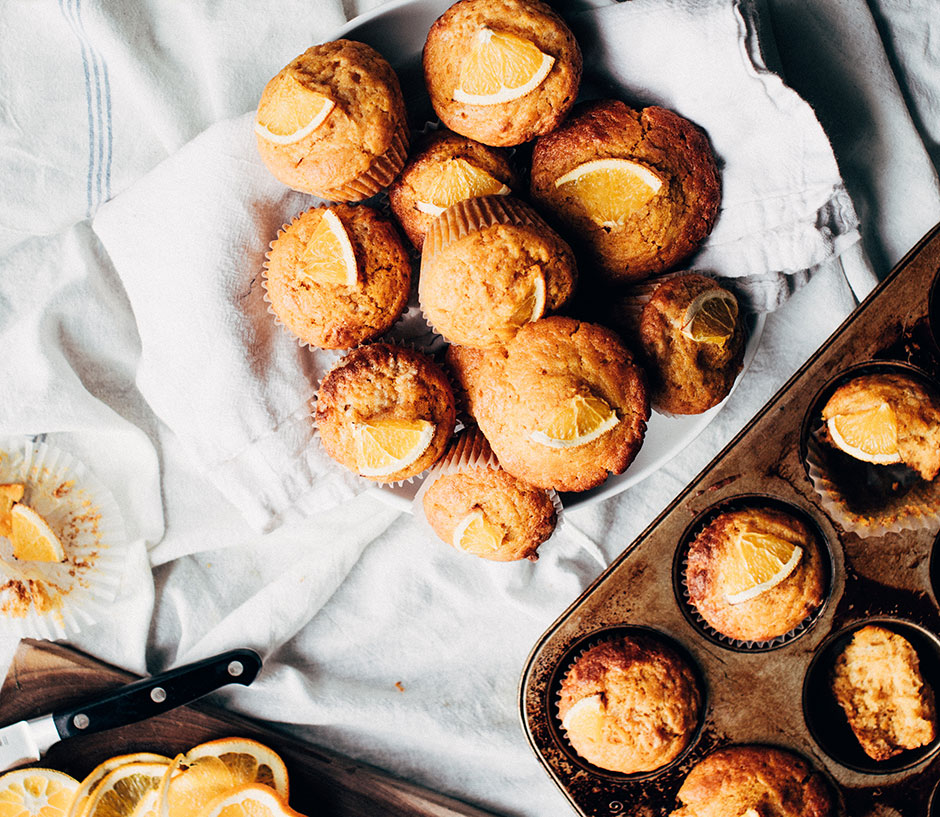 Ingredients
½ cup sweetened, dried cherries
½ cup Grand Marnier
2 c. all-purpose flour
½ cup sugar
1 tablespoon baking powder
2 tsp. grated orange peel
½ tsp. salt
1 c. pecans, roughly chopped
½ cup sour cream
½ cup light cream
½ cup butter, melted
1 egg, beaten
1 tbsp. sugar
Directions
Preheat oven to 400. Grease or paper line a 12-cup muffin tin. Place dried cherries and Grand Marnier in a saucepan on stove. Heat until Grand Marnier just begins to boil, then turn off flame and remove from heat. Allow the cherries to soak for one hour. Drain Grand Marnier from the soaked cherries, reserving two tablespoons of the liquid. Set aside.
Place flour, ½ cup sugar, baking powder, orange peel, salt, and pecans in a large bowl. Stir dry ingredients to combine. In another bowl, beat egg, then add cream, sour cream, melted butter. Whisk briskly to combine. Stir in soaked cherries and two tablespoons of reserved Grand Marnier.
Using a rubber spatula, pour liquid ingredients into dry ingredients and stir until just combined. Do not over mix. Spoon finished batter into prepared muffin pan. Sprinkle tops of the unbaked muffins with the reserved sugar. Bake muffins at 400 degree oven for 15 to 20 minutes, until a wooden skewer inserted into the middle comes out clean. Cool on wire rack. Makes 12 muffins.

Charlie Donnelly's Famous Butterscotch Macadamia Nut Cookies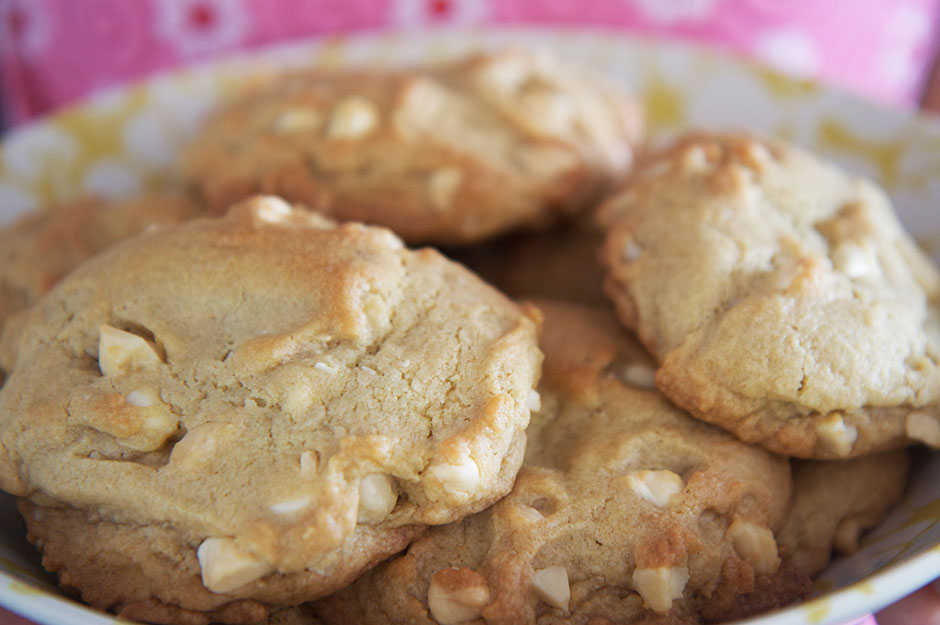 Ingredients
3 oz. dry roasted macadamia nuts, chopped
1 5.5 oz package Werther's Original Hard Candies (about 30 pieces)
1 ½ cups all purpose flour
½ teaspoon salt
½ teaspoon baking soda
1 stick butter, softened
¼ cup white sugar
¼ cup light brown sugar
½ teaspoon vanilla extract
1 egg
Directions
Preheat oven to 350. Unwrap the candies and place into heavy-duty zipper top plastic bag. Using a rolling pin, hit the bag to break up candies, then roll with the rolling pin to break into smaller, pebble-sized bits. Set aside.
Place flour, salt, baking soda into a small bowl and set aside. Using mixer, cream butter with sugars, add vanilla and egg. Mix until smooth. Add flour mixture in thirds, beating after each addition. Dough will be fairly stiff. Mix the nuts and candies into the dough, using a wooden spoon to blend.
Line a baking pan with parchment paper and drop rounded teaspoons of cookie dough onto pan. Bake 13 to 15 minutes, until golden brown. Remove from oven and allow cookies to cool slightly before moving to wire cooling rack. Makes 2½ dozen cookies.

My Favorite Baking Cookbooks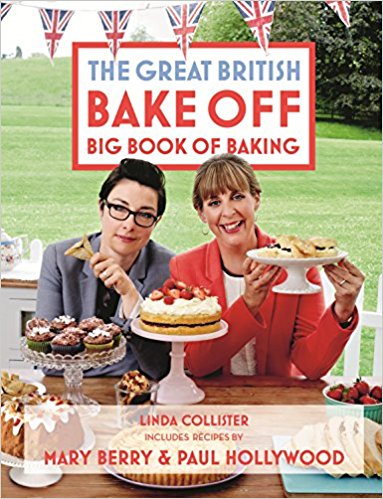 The Great British Bake Off: Big Book of Baking by Linda Collister
This gem of a book is responsible for me now being an expert in the making of incredibly delicious and very elegant looking Swiss Rolls. It's the ultimate guide to baking whether a complete novice or a well-practiced home cook. There are reliable recipes for biscuits, bread, cakes, sweet or savory pastry, puddings, and desserts. Each chapter transports the reader on set and showcases the best recipes from the challenges including Mary and Paul's Signature Bakes, Technical Challenges and Showstoppers, plus the best bakers' recipes from the show. Fair warning: the measurements are metric but a quick Google search will help you find the U.S. equivalents.
If you're still hungry for more delightfully British baking tips and need another show to watch, The Great British Bakeoff might just be your jam. It's not your average reality show, where backstabbing and high drama are involved; the participants actually are kind and supportive of one another even though they all want to win!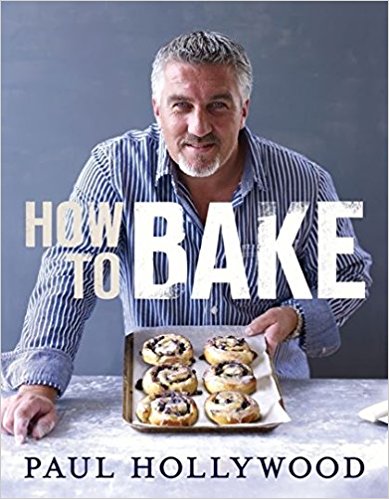 This cookbook has definitely upped my bread baking game and has the added bonus of the amazing picture of Paul Hollywood on the cover. (Oh…those eyes. That accent. And he bakes!)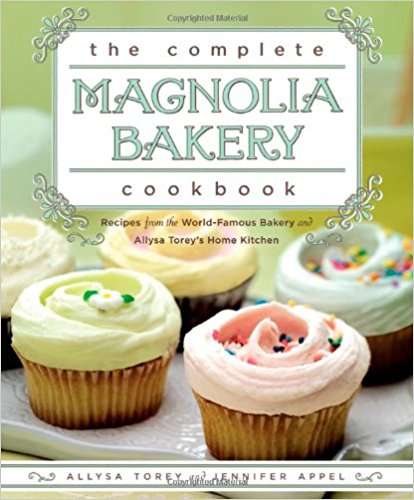 The Complete Magnolia Bakery Cookbook: Recipes from the World-Famous Bakery and Allysa Torey's Home Kitchen
Magnolia Bakery in New York City is the authority on all things sweet. This book is filled with old fashioned recipes that will bring you back to your childhood.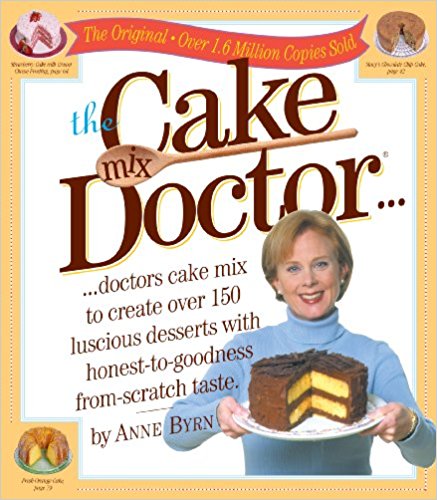 The Cake Mix Doctor by Anne Byrn
And, for those times when you don't have time, an oldie but goodie, The Cake (mix) Doctor.  She'll help you doctor up a pre-made cake mix into a glorious creation that looks and tastes as good as homemade.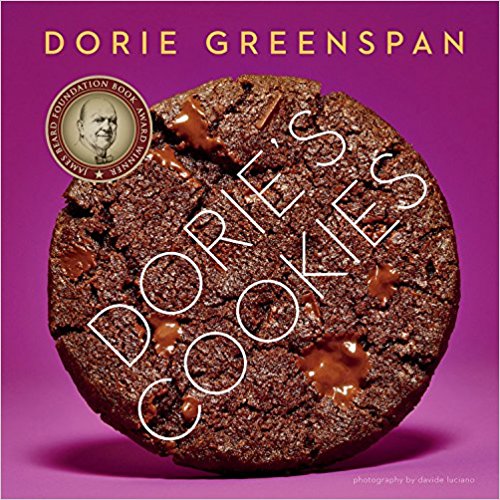 Dorie's Cookies by Dorie Greenspan
This baking guru certainly knows how to make a good cookie, having written over 300 cookie recipes in the course of her career. It's not just me that loves her cookies; one of her recipes, the World Peace Cookie, has a whopping 59 million Internet fans.