This post may contain affiliate links. Full disclosure policy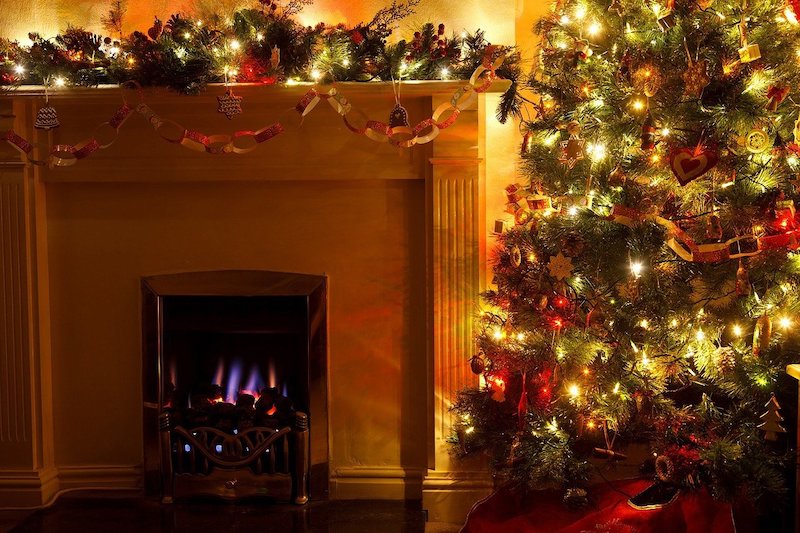 Many of the holiday activities we look forward to might be curtailed this year, but we can still enjoy the pleasure of watching happily-ended Hallmark Christmas movies. But with so many to choose from, how can you pick the 10 Best Hallmark Christmas Movies to Watch in 2020?
It's definitely beyond me. That's why I decided to bring in an expert.
Rachel McMillan is one of the most prolific writers I know. She also might just be the world's biggest Christmas movie fan! Rachel's newest book is A Very Merry Holiday Movie Guide.
The 10 Best Hallmark Christmas Movies to Watch in 2020
With reviews of more than 100 made for TV holiday movies (and not just Hallmark), this one-of-a-kind illustrated guide features 15 themed celebrations featuring customized viewing lists, fun suggestions for starting new traditions, and festive facts about the happiest season of all. From baking to books, romance to royalty, and more, Rachel has put together a picture-perfect selection of holiday films to suit any interest.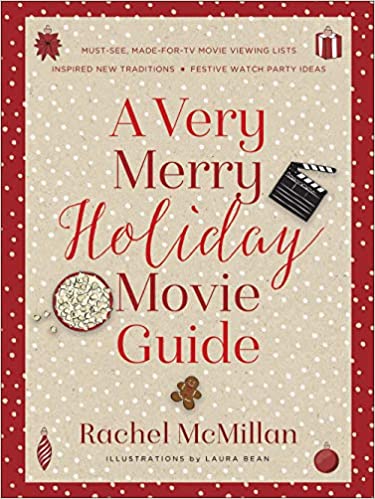 I've asked Rachel to tell us her picks for the 10 Best Hallmark Christmas Movies to Watch in 2020. But if you can't get enough Christmas movies, you really should buy her book. It's loaded with fun, creative ideas to help you celebrate the season, all in the safety of your home.
There is nothing in the world I love more than the first signs that it is almost Made for TV Christmas movie season.
Here in Toronto, the leaves are brilliant colours as the end of October draws near and the nights start to fall shorter. And I know very soon my screen will be a confetti of green, red, and sparkles for two glorious months.
It is very difficult for me to narrow down my favorites into a list; but here are a few classics I return to every year and then some of the new films I have either loved or am looking forward to loving as they air between now and Christmas
A Very Merry Mix-Up

:

This is my all-time favourite Hallmark Christmas movie. I love the premise that a woman without a family of her own ends up at the wrong house and immediately belongs…and finds love in the bargain. I love any Hallmark starring Alicia Witt but this is my favourite
Nine Lives of Christmas
:
Brandon Routh and Kimberley Sustad have the most amazing chemistry as a firefighter and a vet school student who bond over a rescue cat and find love at Christmas. It also has, in my opinion, the best Hallmark movie kiss. Based on the book by Sheila Roberts.
Cranberry Christmas

:

This is the rare Hallmark movie where the hero and heroine are married when the movie begins and co-owners of a popular brand Cranberry Lane, but it seems as if their life-long dreams together have veered in different directions. It was the first film I saw this new Hallmark season and I loved it!
The Christmas Bow

:

An injured violinist rediscovers her passion and a long-ago friend in this new film starring my favourite Hallmark hero, Michael Rady! I love the music angle and the sense of family. The presence of real-life violinist Lucia Micarelli adds additional magic.
Never Kiss A Man in a Christmas Sweater:
New this year and based on the book by Debbie Johnson. I thought Ashley Williams and Niall Matter were wonderfully paired in this unconventional love story. Find a copy of Debbie Johnson's wonderful book here.
Holly and Ivy

:

I loved this story about friendship and love. When Melody moves next door to Nina and her two inquisitive and charming daughters, Holly and Ivy, she finds the beginnings of a Christmas she never had. But a tragic diagnosis has Melody making a life-changing decision that brings her closer to Adam, a talented home contractor played by Broadway star Jeremy Jordan.
Christmas Tree Lane

:

A Christmas loving Alicia Witt finds herself attracted to a handsome architect, played by Andrew Walker, even though his development plans clash with her beloved Christmas Tree Lane. Witt not only stars here but also wrote a lot of the original music for the film. For those, like me, who love this actress, it's extra special to learn of her deep musical talent. She also wrote the film itself drawing on some of the tried-and-true Hallmark romance tropes!
Christmas with the Darlings

:

I loved this sweet story about family, business, and finding new Christmas traditions. The Darlington children need someone to look after them over Christmas while their workaholic uncle and guardian sees to a major business opportunity overseas. Luckily their younger uncle who is a child at heart and his caring executive assistant ensure the children have a classic Christmas they'll never forget while falling in love along the way.
Christmas in Vienna

:

I am especially excited about this one. Vienna is my favourite city in the world and I just happened to be there last Christmas on a research trip just as they were beginning to film. I am so looking forward to seeing Sarah Drew play a violinist who has lost her joy until she finds it again in the World's Music Capital.
Christmas Everlasting
:
And, of course, I cannot forget this movie based on the book The Second Sister by Marie Bostwick which has already aired here in Toronto. It balances the best of Hallmark magic with some of the hallmarks of Bostwick's book about familial love and reconciliation.
I hope that this year, more than ever, we embrace home, family, and traditions that don't require us to spend money or travel far. That we huddle by our favourite films—old and new—to remember the magic of the season even in a challenging time.