This post may contain affiliate links. Full disclosure policy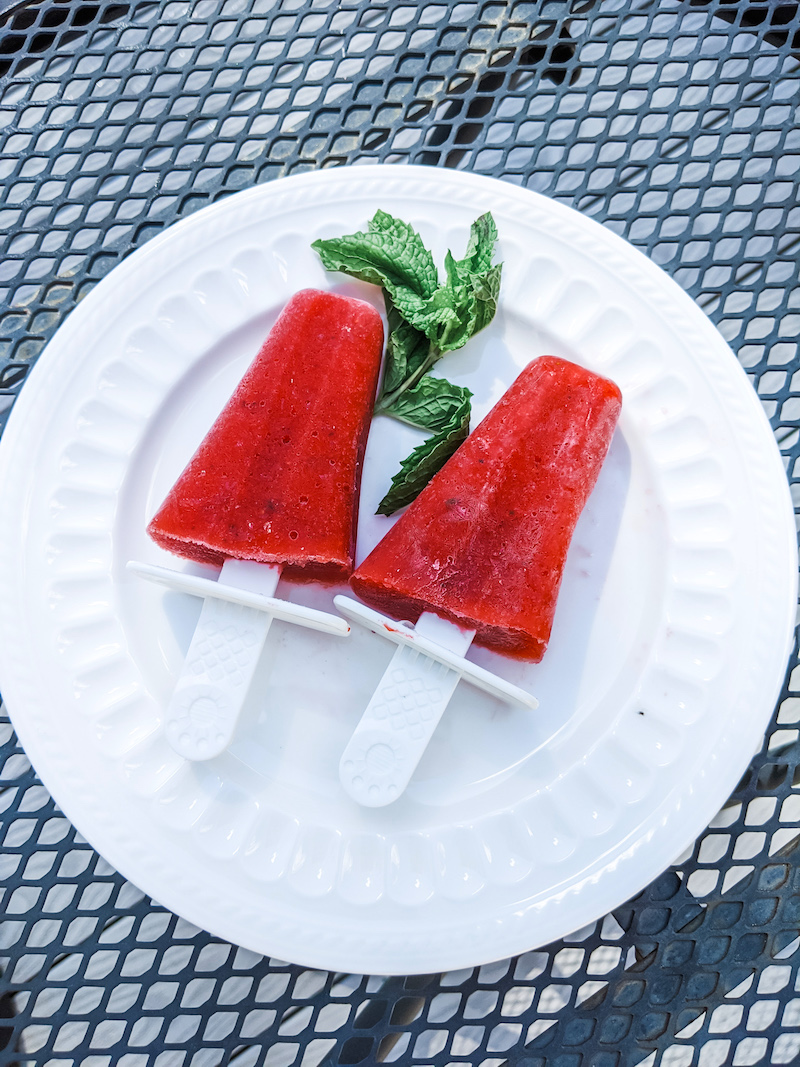 The mercury recently hit 93 in Central Oregon.
Naturally, this got me thinking about ice pops.
When I recall the hot summers of my childhood, in the days when people went to the movies just for the air conditioning, I always think about ice pops.
The ice pops of my childhood were basically sugar water with coloring and artificial flavoring. They were the farthest thing from healthy. In our single-parent family, money was always tight but ice pops were cheap and one of the few sweet treats we could afford on a somewhat regular basis.
Orange and cherry were my favorite flavors, lime my least. I'd grab an ice pop from the freezer, run outside, and gobble it down fast as I could. Sometimes I'd get brain freeze in the process. But no matter how fast I ate, I always ended up with neon-colored ice pop juice dripping onto my fingers and down my arm.
Ice pops were messy. And pure bliss.
Remember? So do I.
More Grown Up Strawberry Daiquiri Ice Pops
At this stage of life, colored sugar water doesn't have quite the appeal it did when I was nine. So I started thinking about how to create a grownup version of my childhood favorite. Strawberry daiquiris came immediately to mind.
Let's face it, strawberry daiquiris are basically an ice pop in a glass. That probably explains why they are the cocktail of choice for women who have recently reached the legal drinking age. It's a comfortable hop from childhood treat to adult beverage. Personally, I don't think you're ever too old to enjoy a strawberry daiquiri, or my strawberry daiquiri ice pops.
After pulling together my strawberry daiquiri ice pop recipe, I realized they are actually pretty healthy. In fact, each one clocks in at just 3 Weight Watchers points! No kidding!
Okay, I know that some of you are asking yourselves how that's possible. After all, a regular strawberry daiquiri cocktail has up to 11 points.
Here's how it works…
Healthier Strawberry Daiquiri Ice Pops
My strawberry daiquiri ice pops only have half an ounce of coconut rum per serving, just enough to give it a little bit of a boozy kick. (If you're staying away from alcohol completely, you can substitute apple juice for the rum. Doing so would lower the points per pop to 2. Regular rum is fine too, if you don't have coconut flavored.)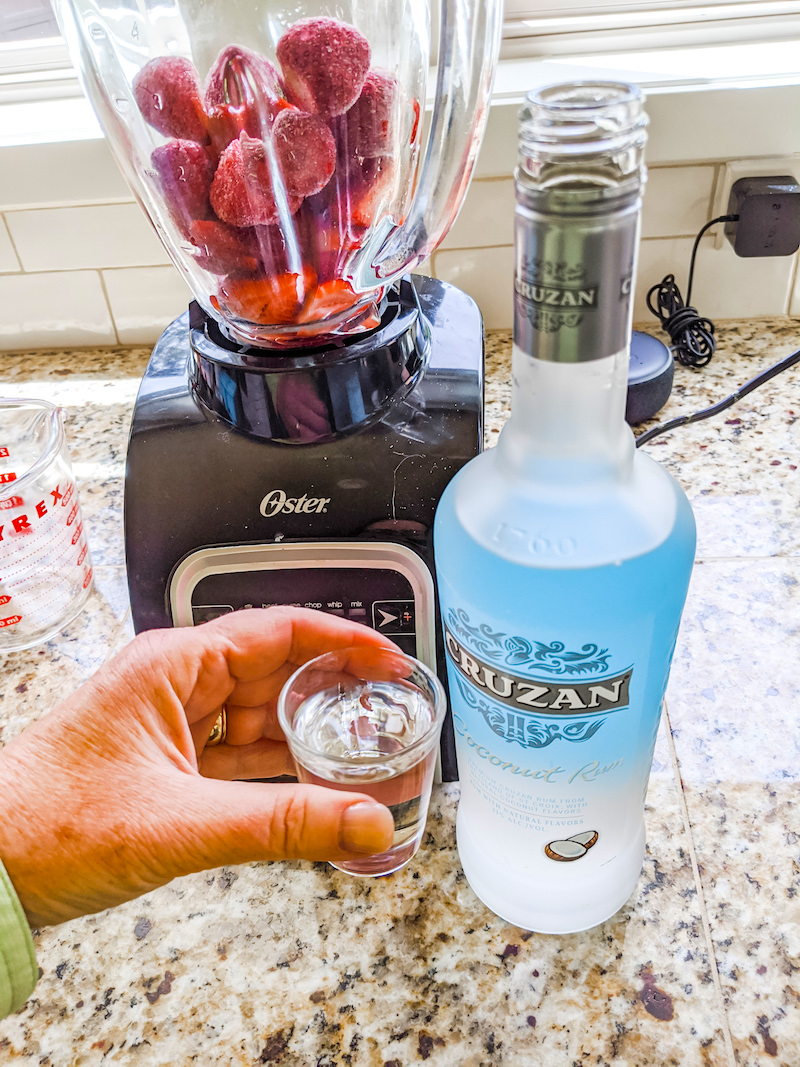 But the biggest, most flavorful ingredient in my ice pops are fresh and frozen strawberries, which are a zero-point Weight Watchers food. Those strawberries are already very sweet, so I only needed to add a little bit of minty-flavored simple syrup. It makes these ice pops just sweet enough to taste like a decadent treat.
Though you can use plain simple syrup, I highly recommend including mint. It adds so much flavor and plays beautifully with the strawberries.
Making the Mint Simple Syrup
Mint simple syrup is incredibly easy to make. Just add a half cup of water, a half cup of granulated sugar, and about ten fresh mint leaves to a saucepan over medium heat. Stir constantly, until the sugar dissolves completely. Keep stirring and cooking for another couple of minutes, until the mint leaves start to shrivel and infuse into the syrup. You'll only need one and a half ounces of mint simple syrup for this recipe, so just store the remaining syrup in a closed container in the refrigerator for other uses. It should keep for at least a couple of weeks.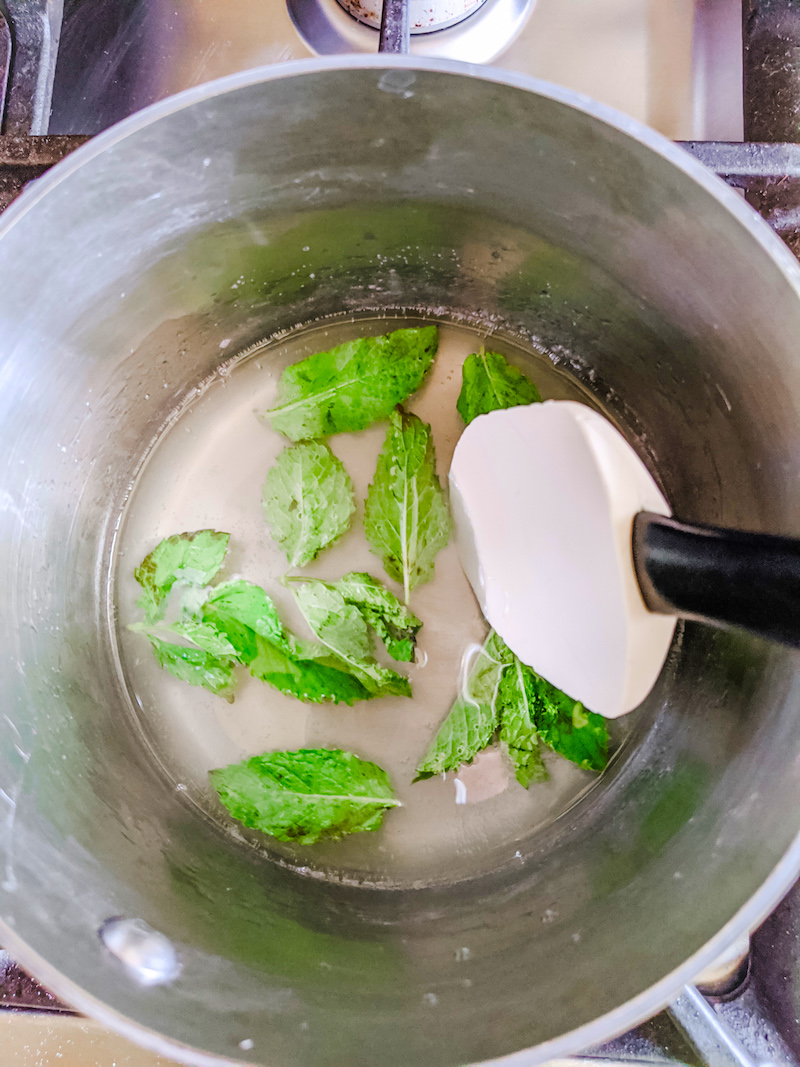 In addition to being delicious and fairly healthy, my strawberry daiquiri ice pops are super simple to make. Just toss the ingredients into the blender and you're good to go. You will need an ice pop mold. Pro Tip: I highly recommend getting a silicone mold, like this one.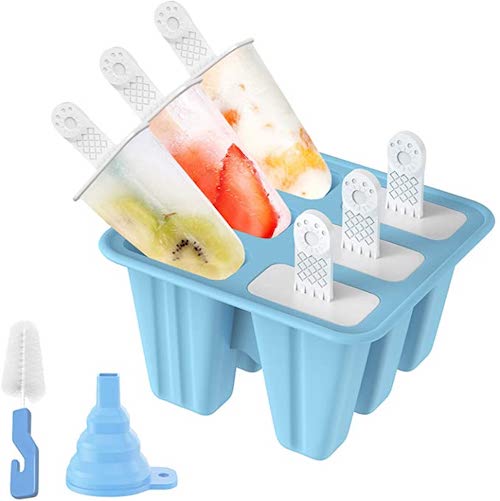 It comes with everything you need to make six ice pops, including sturdy handles, a funnel for filling, and a cleaning brush. Silicone molds like this are so much better than the plastic kind! No need for dipping in warm water to get then out, and thereby melting your pop in the process. With a silicone mold, you just push the pop up from the bottom after freezing. They'll peel right out of the mold. Easy Peasy.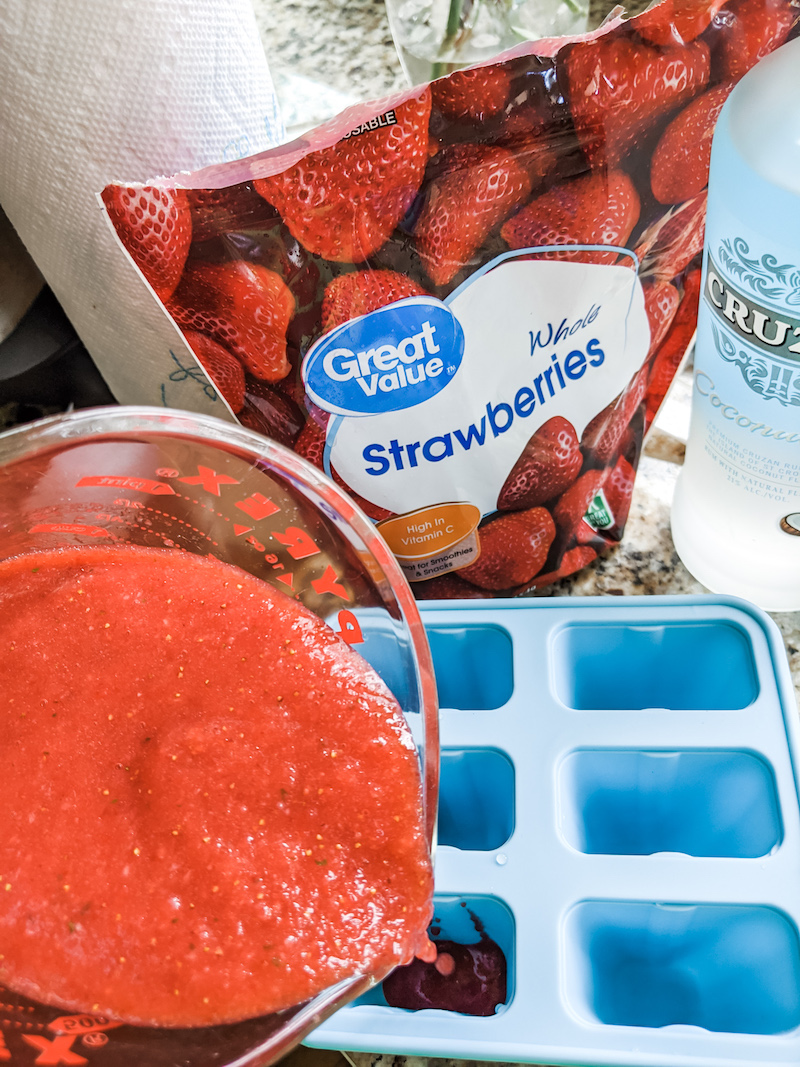 Oh, and here's one additional tip. Think about doubling the recipe.
That way, you can treat yourself a lightened-up strawberry daiquiri cocktail while waiting for your pops to firm up in the freezer.
Cheers!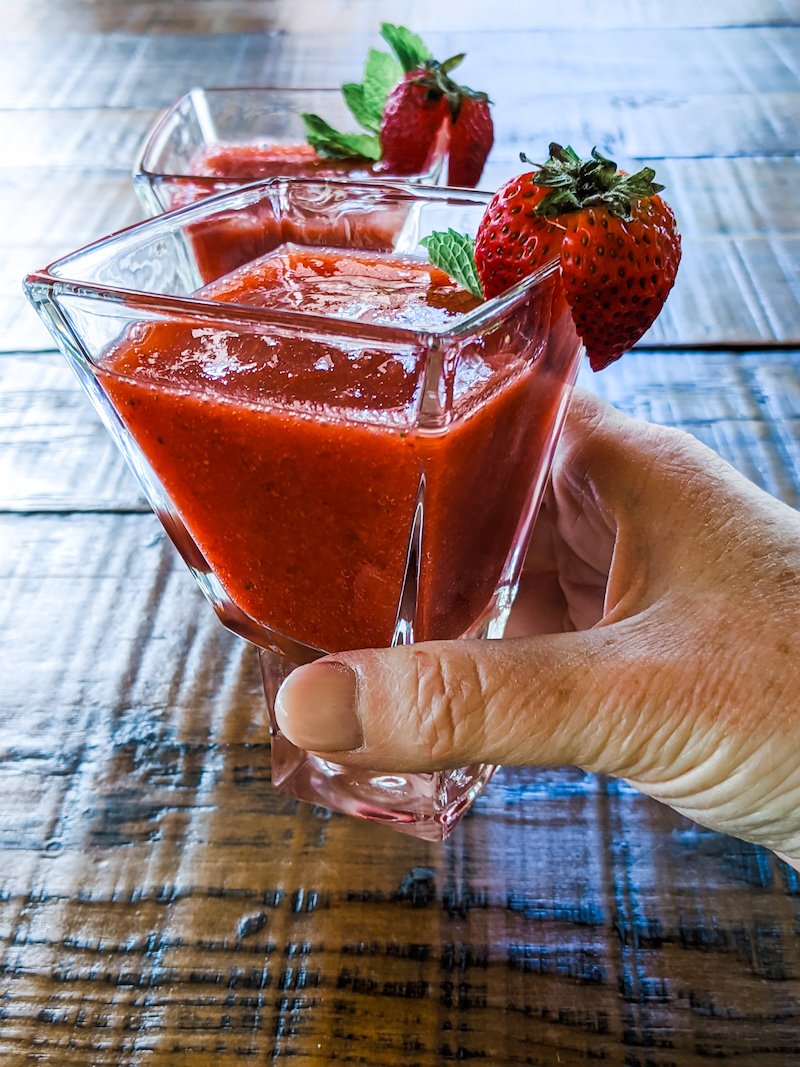 Print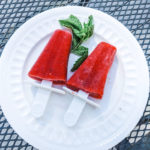 Strawberry Daiquiri Ice Pops: 3 Weight Watchers Points!
---
1 cup

fresh strawberries, sliced                                                                      0 points

1 cup

frozen whole strawberries                                                                    0 points

2

T lime juice                                                                                                   0 points

1.5 ounces

mint simple syrup (see post for instructions)                              7 points

3 oz

coconut flavored rum (can substitute regular rum or apple juice)        7 points
---
Instructions
Place frozen and fresh strawberries in a blender. Add lime juice, rum, and min simple syrup. (If desired, include some of the mint leaves from the syrup.)
Blend all ingredients at high speed until the mixtures is smooth and slushy.
Pour daiquiri mixture into six silicone ice pop molds, dividing evenly.
Place ice pop mold into the freezer for at least four hours.
Unmold pops and enjoy!