This post may contain affiliate links. Full disclosure policy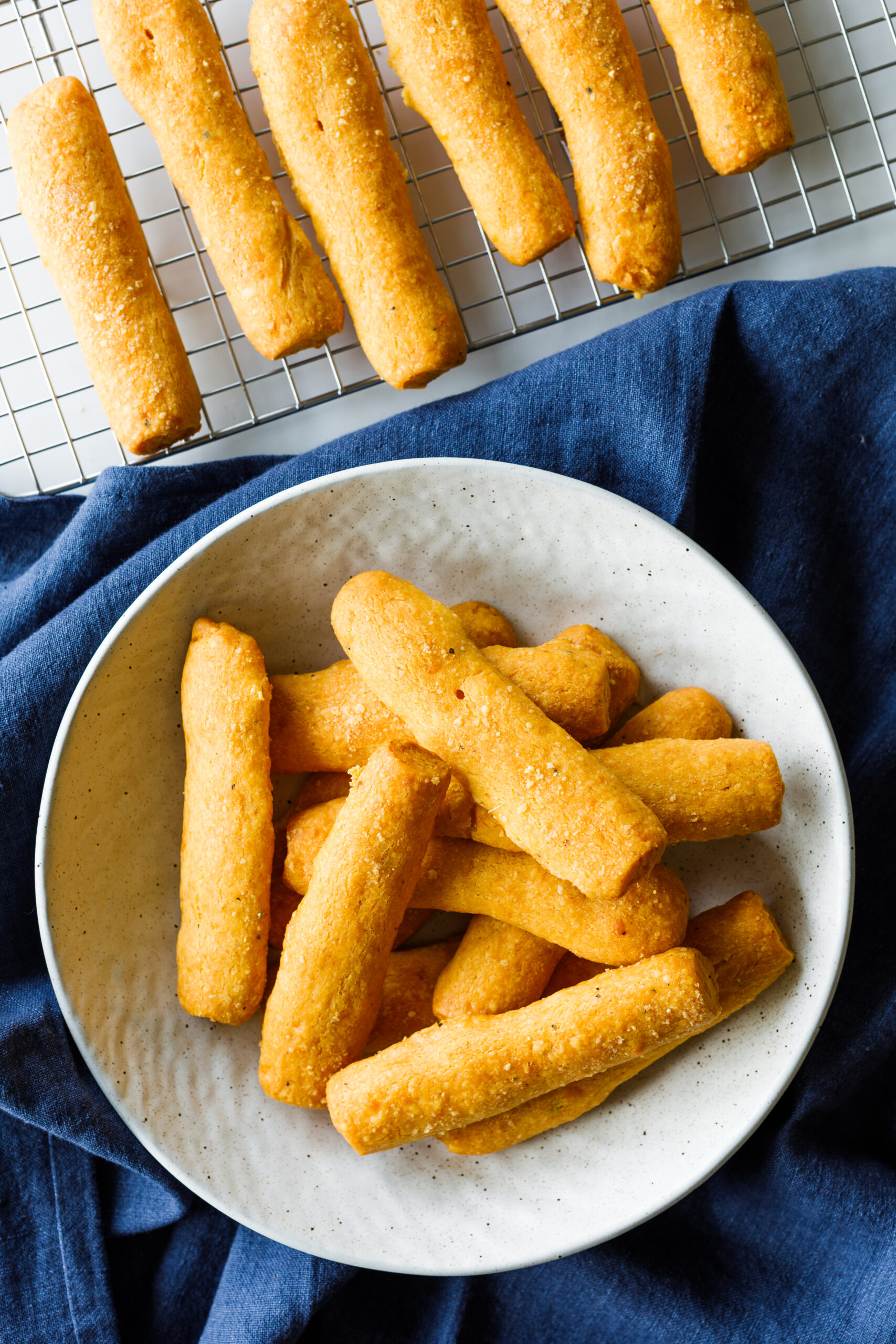 My Parmesan and Sharp Cheddar Cheese Straws are rich, flakey, melt-in-your-mouth morsels that are surprisingly simple to make. Serve this updated take on the classic Southern appetizer at your next party or book club meeting!
Food and Friends, The Mind-Body-Spirit Connection
If you've read any of my novels, you've probably noticed that there are always a few descriptions of delicious food and shared meals. Perhaps you've wondered why.
Well, as any author will tell you, the first rule to writing is, "write what you know". As a self-described foodie and dedicated home chef, food is definitely something I know!
Something else I know is that there few better ways to find friends and cement relationships than by gathering around the table to share laughter, life experiences, and a good meal.
The desire for friendship, to know others and be known in return, is one of our primary emotional and spiritual needs. So, it makes sense that one of the most effective ways of meeting it is while indulging in one of our primary physical needs, eating. As we nourish our bodies with a good meal, we nourish our spirits with conversation and stories, creating connections that make life meaningful and memorable.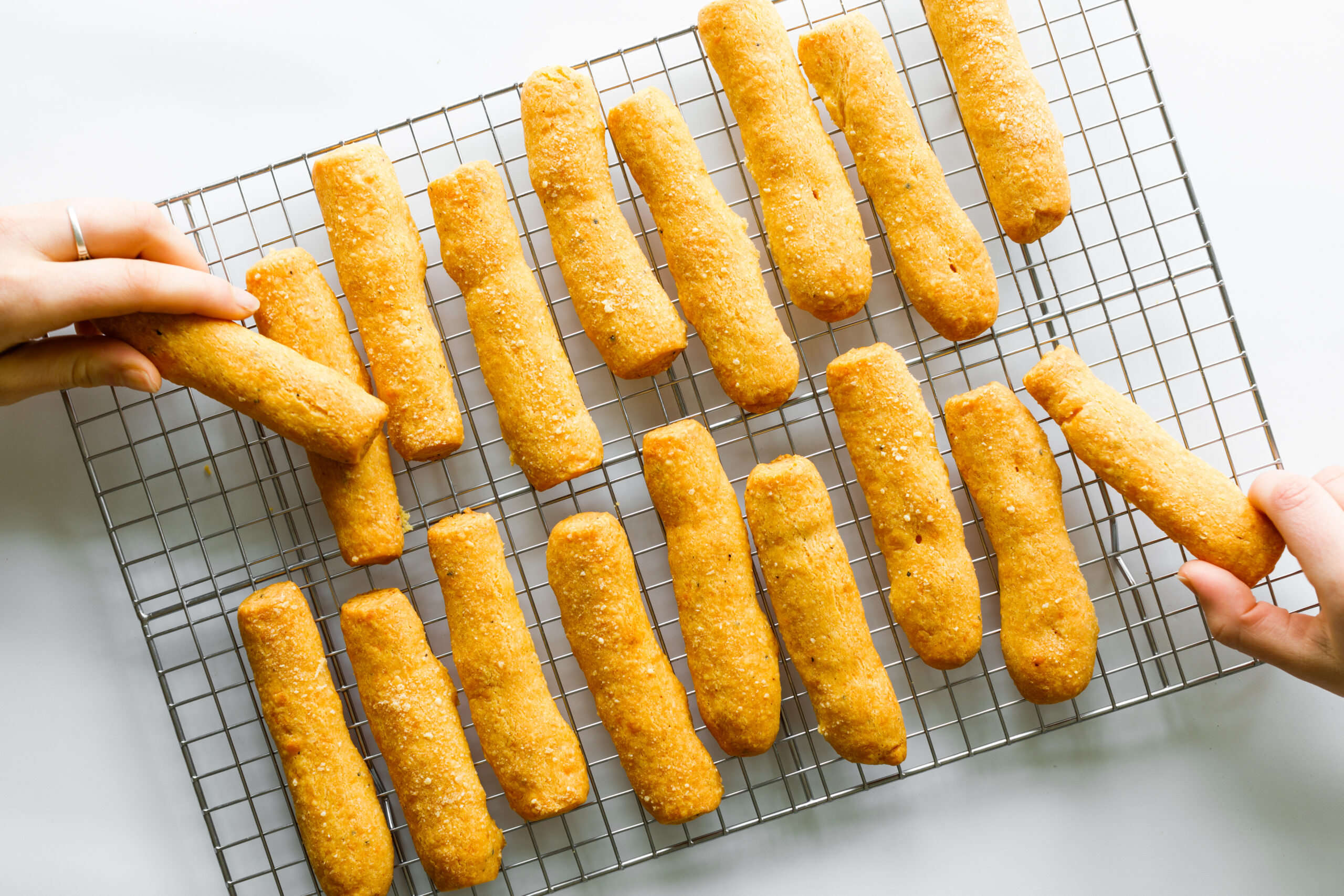 Inspired by Celia and Classic Southern Cuisine
My new book, The Restoration of Celia Fairchild, is set in Charleston, South Carolina. That means that food plays an important role in the story. Having spent a good bit of time in Charleston before and while researching the book, I'm convinced that Charleston has the largest per capita number of fantastic restaurants in the country, especially if you love Southern cuisine as I do!
My introduction to the joys of Southern cooking occurred decades before I started penning Celia's story, and even many years before I started my writing career. When my then-young family and I moved to Georgia back in the 1980s, I gained first-hand experience with Southern hospitality, and with delicious Southern cuisine. The two always went hand in hand.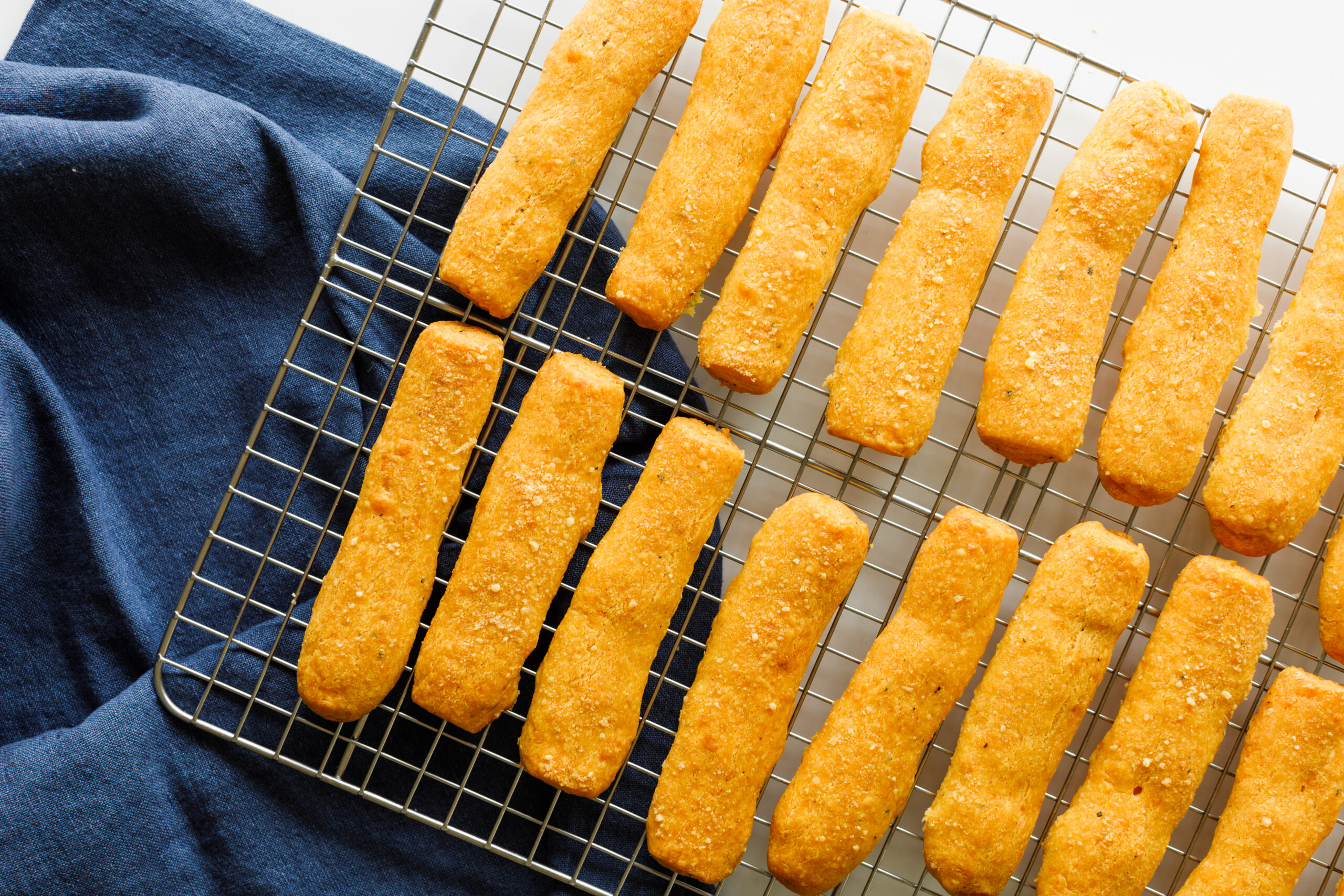 My husband's work obligations have taken me across the country and around the globe. But when I left Georgia, I took lifelong friendships and a lot of good recipes with me.
In celebration of the release of my new book, I'll be sharing four recipes with a touch of Southern magic this week, inspired by the characters and dishes I wrote about in The Restoration of Celia Fairchild.
First up, Parmesan and Sharp Cheddar Cheese Straws!
Because when it comes to Southern cooking, cheese straws are definitely a classic.
Make it Simple, Make it Ahead
Some of the Celia Fairchild recipes I'll be sharing this month are a little more complicated than others. But Parmesan and Sharp Cheddar Cheese Straws are super simple to make. If you can bake cookies, you can make these cheese straws.
But I'll give you a couple of tips to help ensure your success.
Be sure you allow enough time for the dough to chill thoroughly – at least 20 minutes but 30 or more is even better. Also, if you line the baking pan with parchment paper or a Silpat before baking, removing the cheese straws from the pan will be easier.
Oh, and if you're having a busy week, this is a great recipe to make ahead! Just prepare the dough according to the instructions, then shape it into a cylinder, and cover it with plastic wrap. The dough will store well in the refrigerator overnight or even for a couple of days. When you're ready, just take the dough from the refrigerator and bake according to the instructions.
Cheese straws are even better when they're still warm!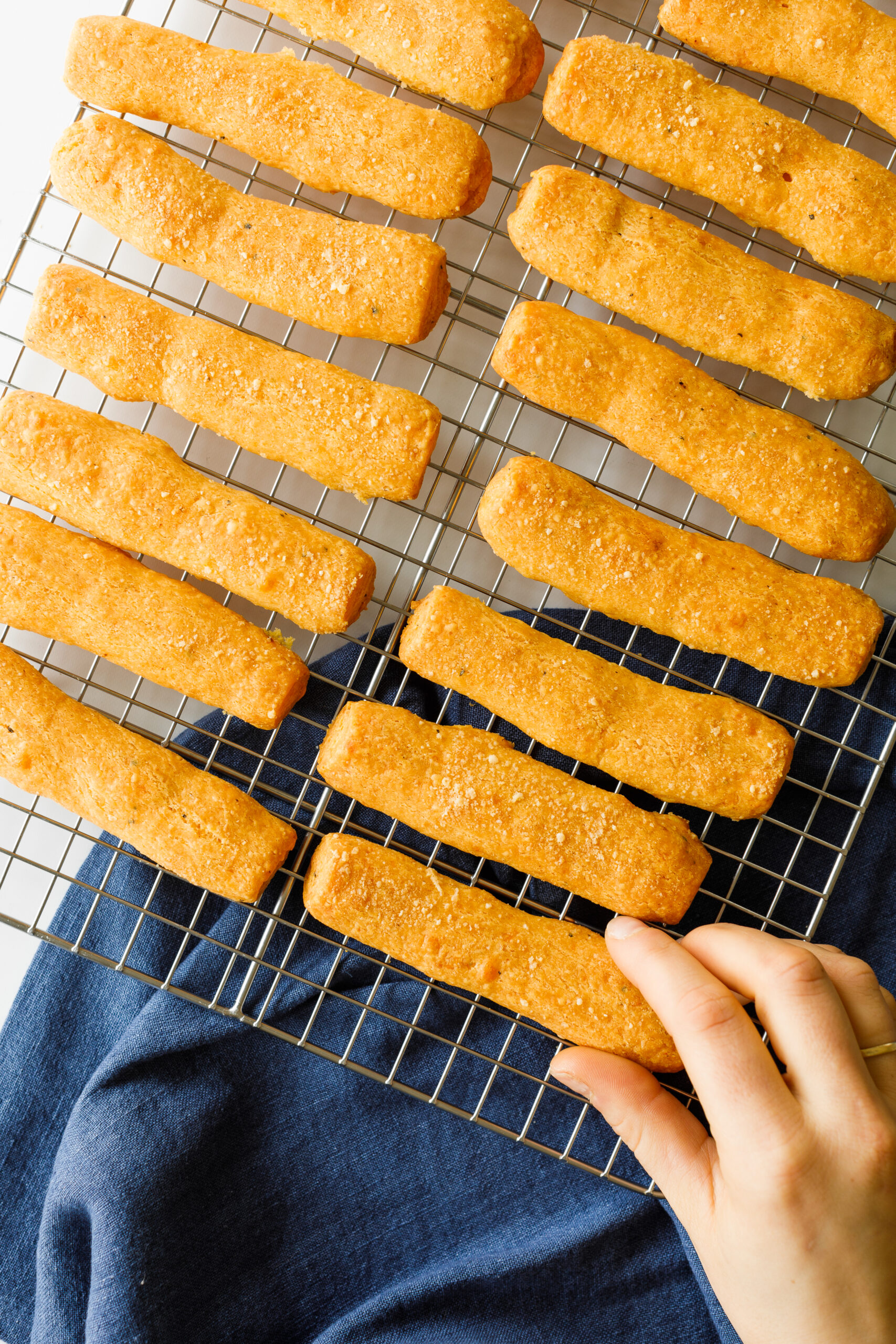 Perfect for Parties, Book Club Gatherings, and Snacking
These cheese straws are rich, buttery, flakey little delights!
I planned them as the first course of a southern-inspired, Celia Fairchild dinner party, with a menu similar to a gathering that Celia and her friends have in the book. If your book club has picked The Restoration of Celia Fairchild for your next read, it could be fun to collect all four Celia Fairchild recipes and serve the entire meal at the meeting.
But these delicious little morsels, with lots of cheese and just a touch of smokey flavor from the paprika (if you'd prefer something spicier, you can substitute cayenne), are a wonderful appetizer all by themselves.
They're a perfect bite to wash down with a glass of good wine. They're also great a special snack for family or friends, accompanied by a few slices of apple or perfectly ripe pear. Yum!
Whether you prepare them for your book club, your next party, or your family, my Parmesan and Sharp Cheddar Cheese Straws are a Southern-inspired treat that everyone will love! Give them a try soon. You'll be glad you did.
And be on the lookout for the next offering in my Celia Fairchild-inspired recipes next week!
Print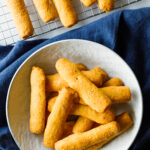 Parmesan and Sharp Cheddar Cheese Straws: "Celia Fairchild" Recipe #1
---
Author:

Yield:

18

cheese sticks

1

x
1/2

c unsalted butter, room temperature

6 oz

sharp cheddar cheese, room temperature

3 oz

parmesan cheese, crumbled, room temperature

1

c all-purpose flour

1/2 tsp

kosher salt, plus more to taste

1/4 tsp

garlic powder

1/4 tsp

smoked paprika
---
Instructions
Preheat oven to 375 degrees.
Using a stand mixer, cream together the butter, sharp cheddar, and parmesan on high until smooth. Add the flour, salt, garlic powder, and smoked paprika. Continue mixing until a thick dough forms—scraping down the sides as needed. Transfer to a sheet of plastic wrap and shape the dough into an 8'' long cylinder. Cover the dough with plastic wrap and transfer to the refrigerator for 20-30 minutes to allow the dough to rest.
Remove the dough from the refrigerator. Using a sharp knife, cut the cylinder into 8 even pieces. Roll each slice into a rope about 10'' long. Align the ropes and cut them in half so each straw is 5'' long. Place each rope on a lined baking sheet about 1'' apart and sprinkle with 3 Tbsp of remaining Parmesan. Gently roll the straws into the cheese, then transfer to the oven to bake for 12-15 minutes, or until brown.
Remove from the oven and allow to cool before serving.